Promotion until 10 December: Order free shipping and incl. cool box!
Top quality at a fair price in direct sales
ultra angeljax
Altra sets new quality standards in the field of fishing kayaks and offers excellent boats with thoughtful details. High-quality, dimensionally stable plastics, proprietary drive components and colors with an elegant finish are used.
Pedal-powered fishing kayak
All Altra kayaks are made of robust PE material. The kayaks, which are designed for fishing, offer not only exceptional stability, but also various devices for attaching fishing rods and storage space. All models marked with "PD" (= Pedal Drive) have a pedal drive with which the kayak can be steered forwards and backwards in a controlled manner. The number after the abbreviation PD describes the length in centimetres. Directly select the desired model by length and property: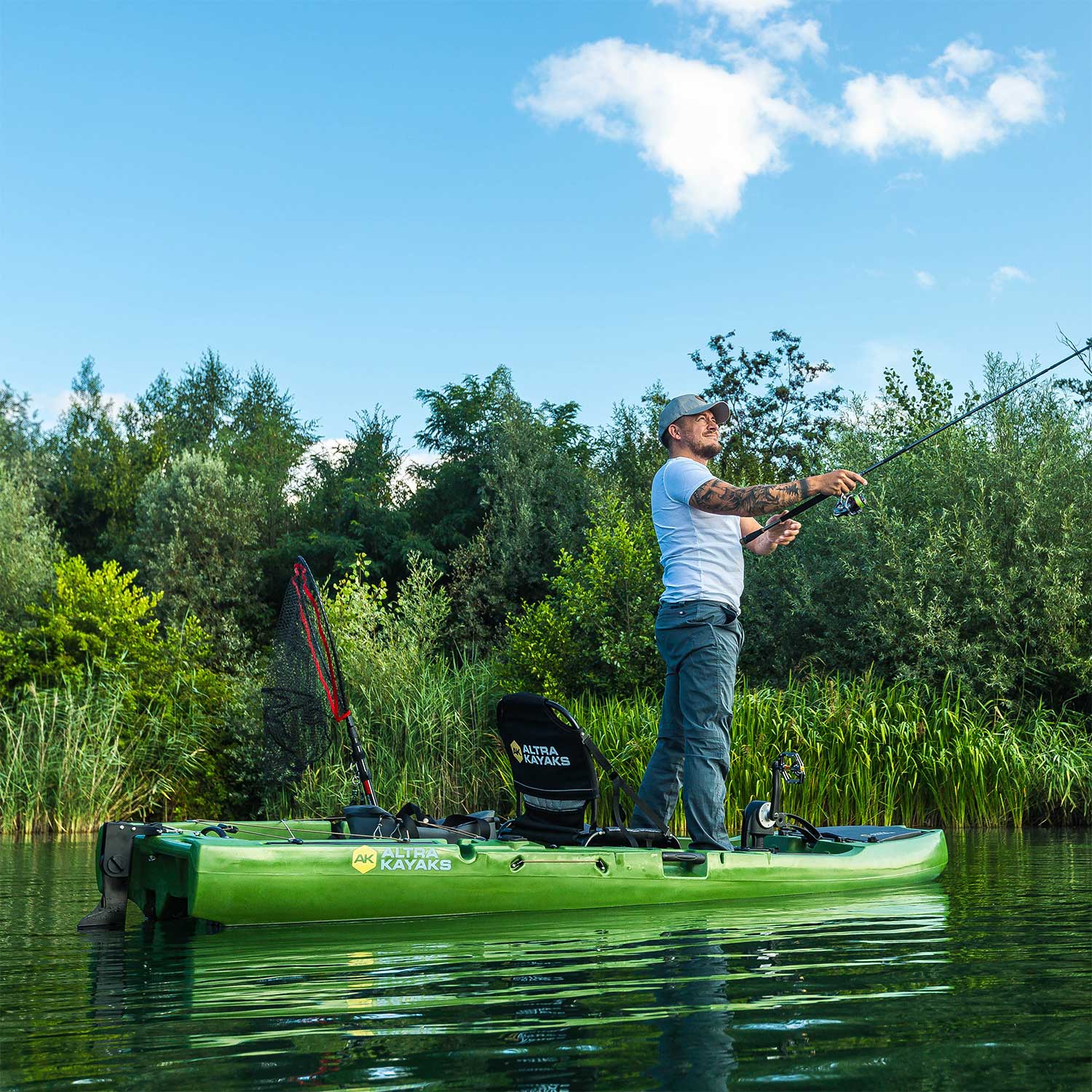 Other PD 320
The compact and stable fishing kayak with pedal drive: very stable, yet easy to transport and handle.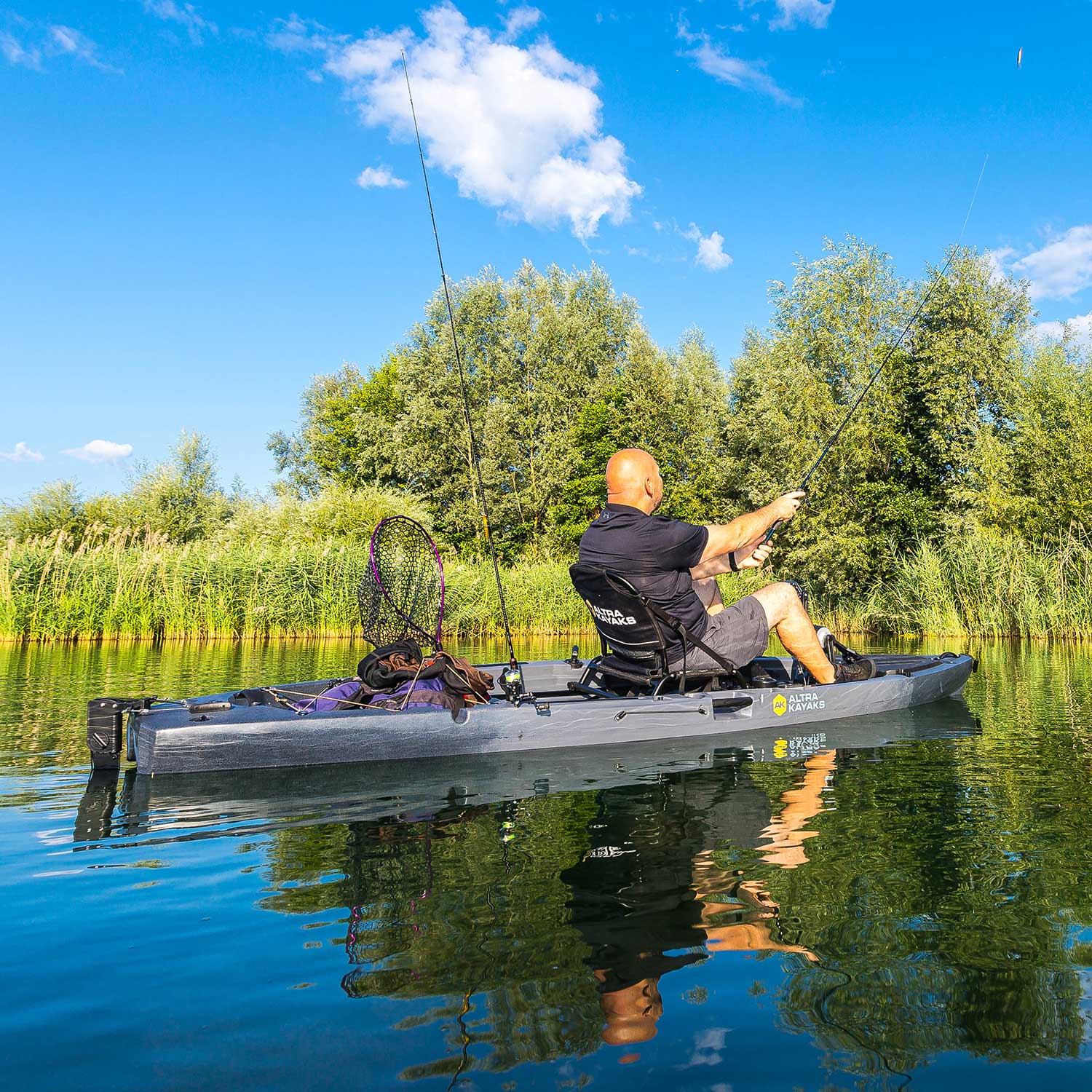 Other PD 365
The ideal pedal-powered fishing kayak for those who want more agility and a tight turning circle.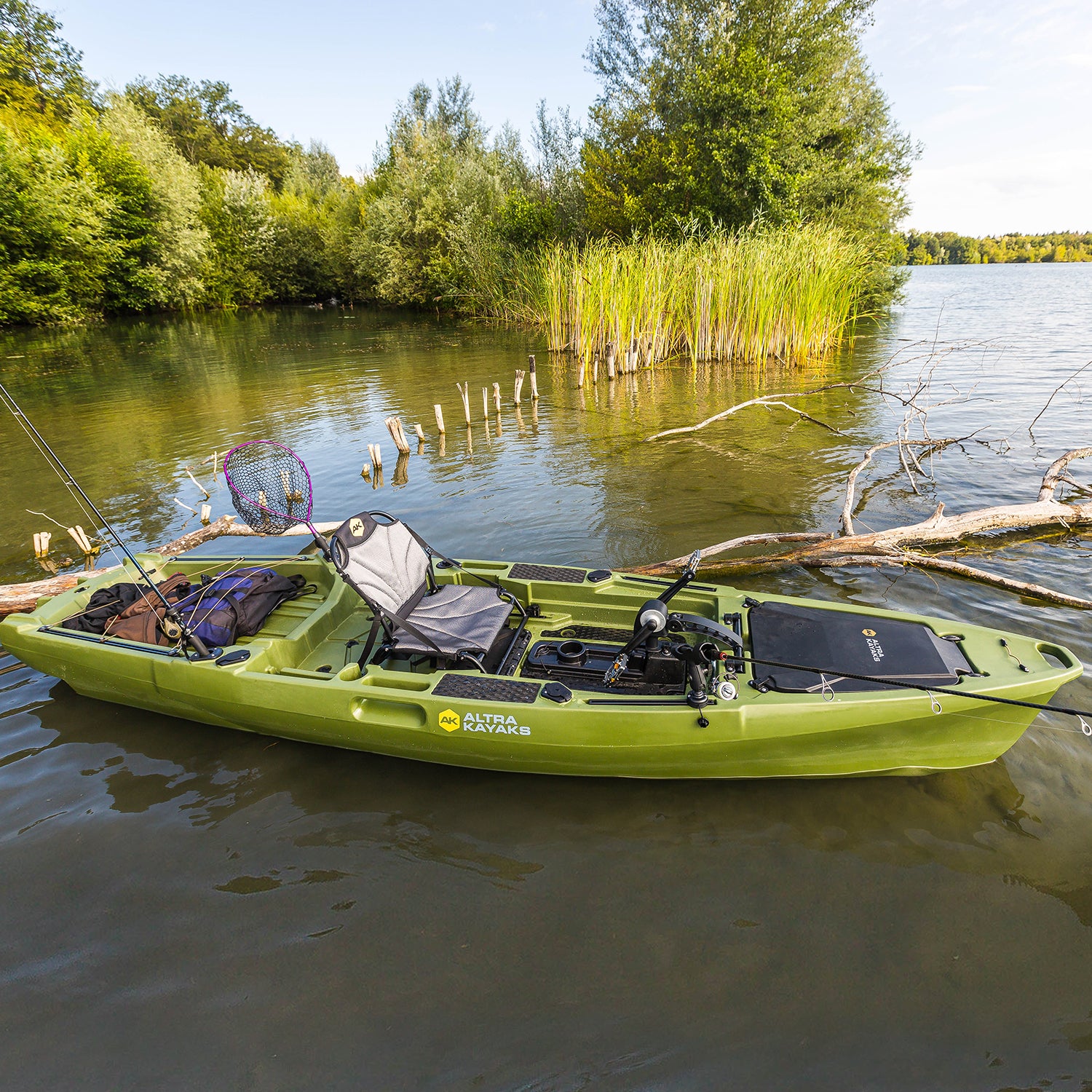 Other PD 390
The ultimate stable big-water kayak. This pedal-powered fishing kayak offers plenty of space and a high sense of security.


Rear windows
All pedal-powered fishing kayaks have a stern rudder. This is controlled via a control lever next to the seat.
Tail rudder control
The rudder is controlled by a control lever next to the seat.
fishing rod holder
All Fishing Kayaks have multiple (4-6)Supply - Fishing Rod Holders
Pedeal drive
The robust pedal drive allows the kayak to move forwards and backwards at the same speed.
Angel mount
Stable and adjustable version for attaching a fishing rod.
The pedal drive: Effortless and quick
This drive makes the Altra Pedal Kayaks so comfortable: the transmission causes the propeller to rotate at high speed with moderate pedaling without much effort. Speeds of up to 10 km / hour are possible in order to get from the entrance to the desired location.
Easily removable
If you land in shallower shore zones, the drive is brought into the neutral position in a few simple steps to protect the propeller.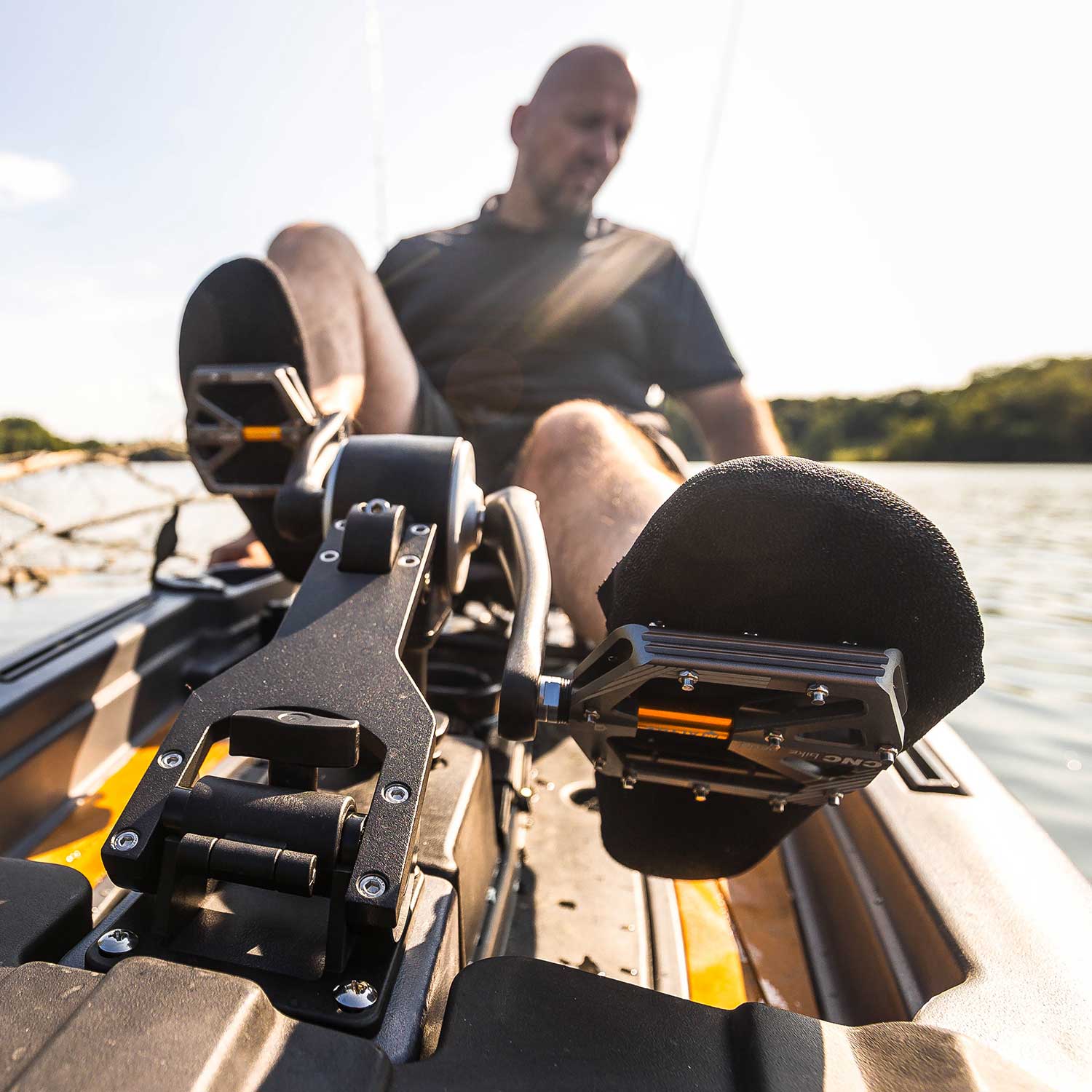 Non-slip pedals
The noble, non-slip pedals with stainless steel pins are included. So you keep a firm grip on the pedal in every situation.
Fast pedaling
The gear ratio also allows longer distances to be covered quickly without much effort. By the way, the drive can also navigate backwards!
Leisure Kayak Sit-on-Top
The sit-on-top kayaks offer space for two people as a tandem or for one person as a solo. They enable relaxed and stable paddling in a comfortable sitting position. Thanks to the generous storage compartments and luggage spaces, there is plenty of room for taking luggage and equipment with you. They are operated with a double paddle. Click here for the available models:

Overview of sit-on-top fishing kayaks
Click on the +crosses for more information:


day storage compartments
The sit-on-top kayaks have a day hatch in front of each seat that can be reached directly from the seat, as well as a drink holder.
aluminum rails
Aluminium rails with sliding blocks allow additional accessories to be attached.
Large storage compartments
All kayaks are equipped with spacious luggage compartments for gear.