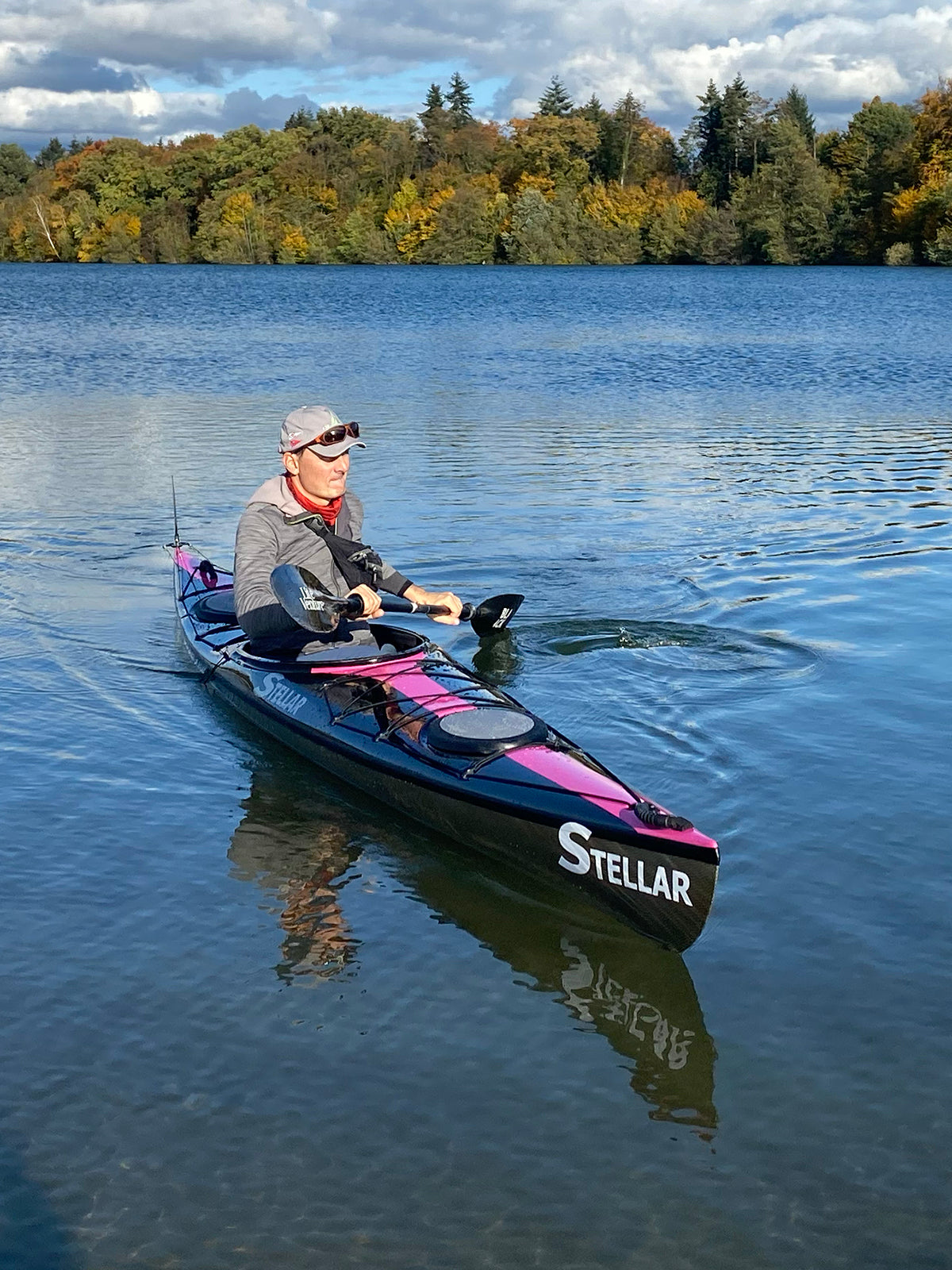 Stellar S15LV
Tourer for light
The ideal touring kayak for people weighing 50 - 70 kg
S15LV Lightweight Kayak
"LV" stands for "Low Volume", i.e. lower volume. The S15LV is a compact, light and fast touring kayak for light to medium-weight paddlers from 55 - 70 kg. It also has sufficient storage space for multi-day tours. With a length of 4.60 meters, it is very compact and handy to handle and transport.
During our test appointments, we often experience that smaller people in particular who have a little paddling experience feel immediately at home in the S15LV. Some even say they "finally" found their boat. Lifting a heavy and voluminous kayak is impossible, especially for smaller people. A kayak with too much volume is also much more difficult to control in wind and waves.
The handling of this slim boat is dynamic, you can feel that this kayak would also like to pick up speed and glide quickly through the water! The tail rudder makes it easy to control.
Suitable for
Paddler weight: 55-80 kg
Load: 135 kg
Lightweight: yes
Leisure, tours, multi-day tours, ambitious
construction
Advantage layup: 16.5 kg
Multisport layup: 16.5 kg
Construction: laminated
Layup variants: Advantage, multisport
options
Advantage layup: from €2,790.00
Multisport layup: from €3,240.00
Laminated keel strip ex works: €120
Technical data
Length: 460 cm
Width: 54.8 cm
Seat hatch: 81 x 44 cm
Volume front hatch: 62 l
Volume rear hatch: 100 l
The advantages of the Stellar S15LV
Fast tourer with a compact length
In the model range of touring kayaks from Stellar, the S15LV closes the transition from the S14 to the S16. This kayak offers lighter people from 55 to 70 kilos body weight a perfect, easy to control touring kayak.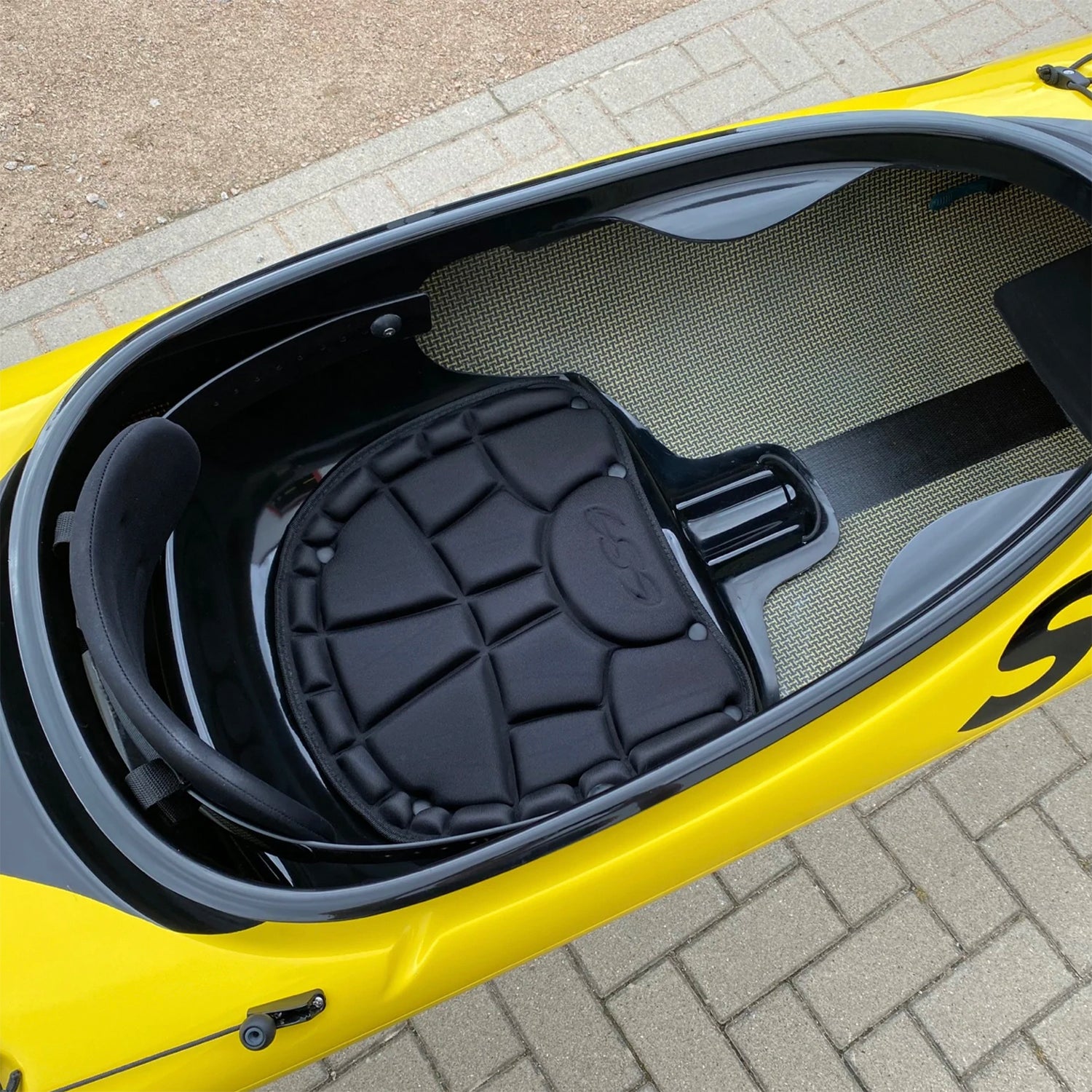 Close contact with the kayak
Smaller and lighter paddlers up to 70 kg benefit from the compactness of the S15LV: Better control through more contact and less surface to be attacked by the wind are the most important advantages.
slippery
The shape and construction of the hull make the S15LV a very fast tourer. It uses almost the entire length on the water and invites you to take full speed.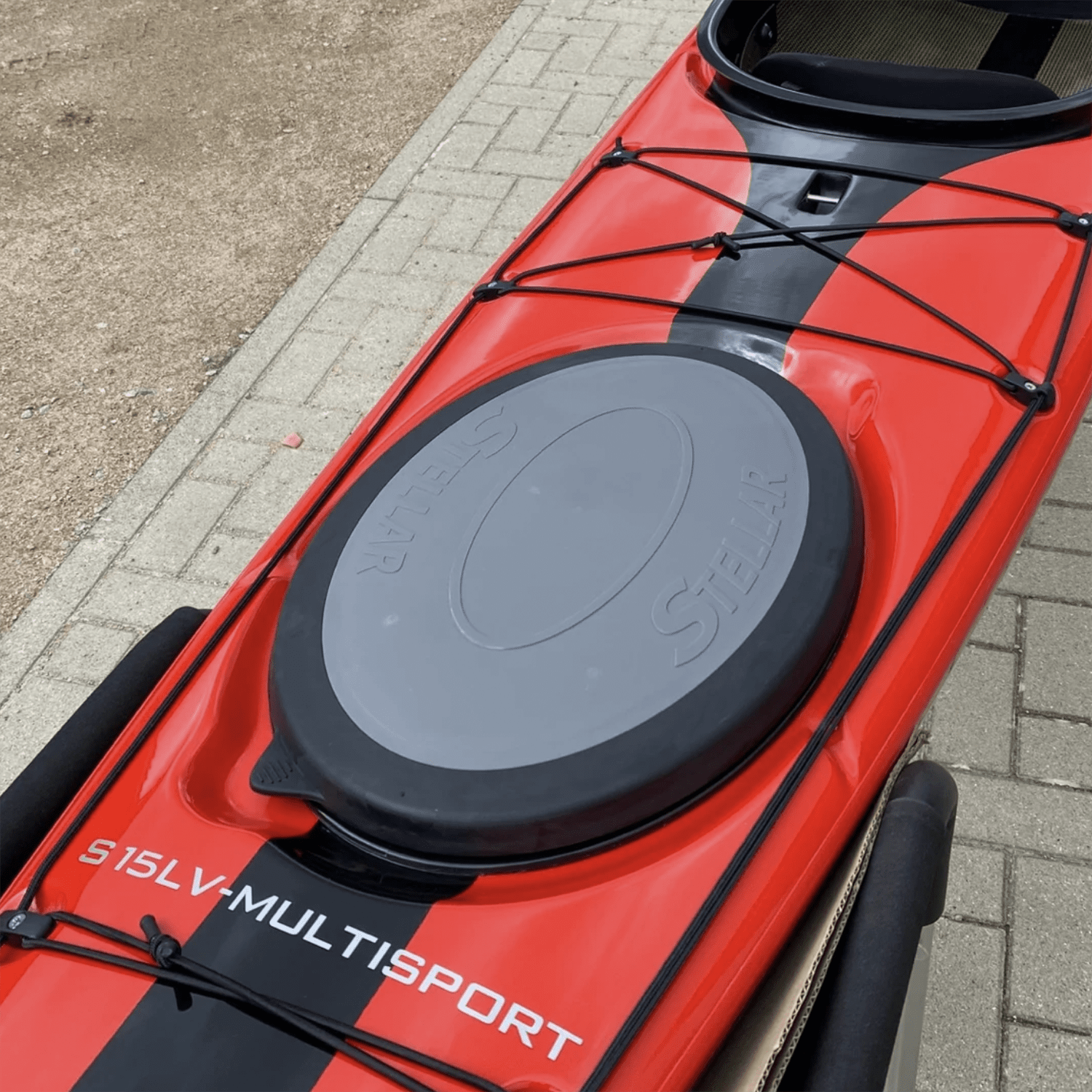 baggage volume
Also made for longer trips: the two large storage compartments also allow you to transport multi-day luggage.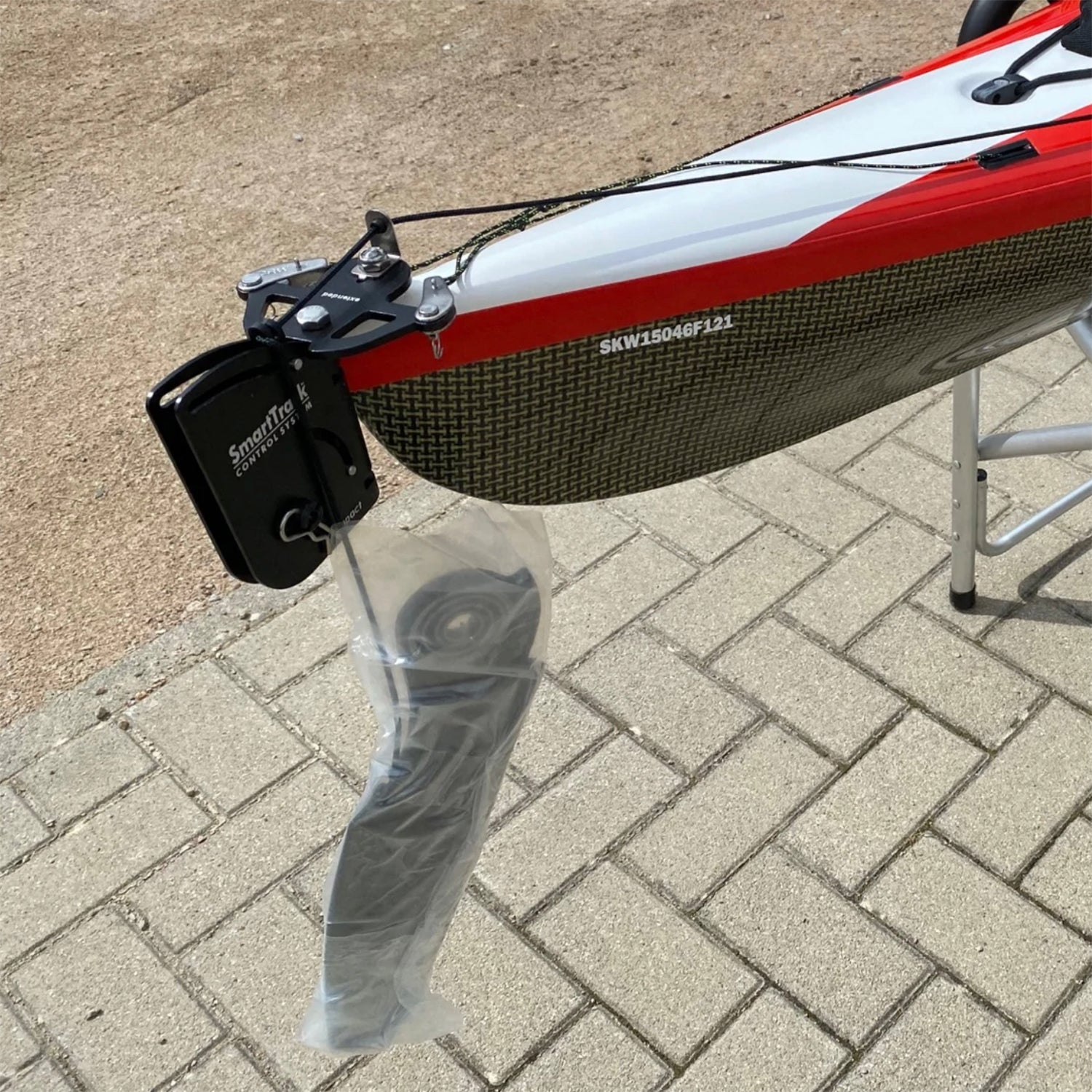 Controllable
With a length of 4.60 m, the S15LV is equipped with a stern rudder. It can be controlled safely with this.
These points make the S15LV special
Click on the + crosses for more information:


Smart Track Tail Rudder
The S15LV comes standard with the Smart Track rudder.
Large cockpit hatch and comfortable seat
The S15LV has a large, oval cockpit hatch (81 x 44 cm). This allows easy entry and exit.
baggage hatches
Due to the spacious luggage hatches at the front and rear, the S15 LV can also be used for multi-day tours.
Non-slip carrying handles
The carrying handles are covered with rubber and allow the boat to be carried without slipping.


Sidecuts
The deck is tapered forward of the cockpit. This allows for tight paddle guidance.
Layup
We usually configure the S15LV in a multisport layout. This is Stellar's sturdiest layup while still resulting in a lightweight kayak.
Video presentation of the S15LV
Ben Lawry from Stellar presents the benefits and features of the S15LV.