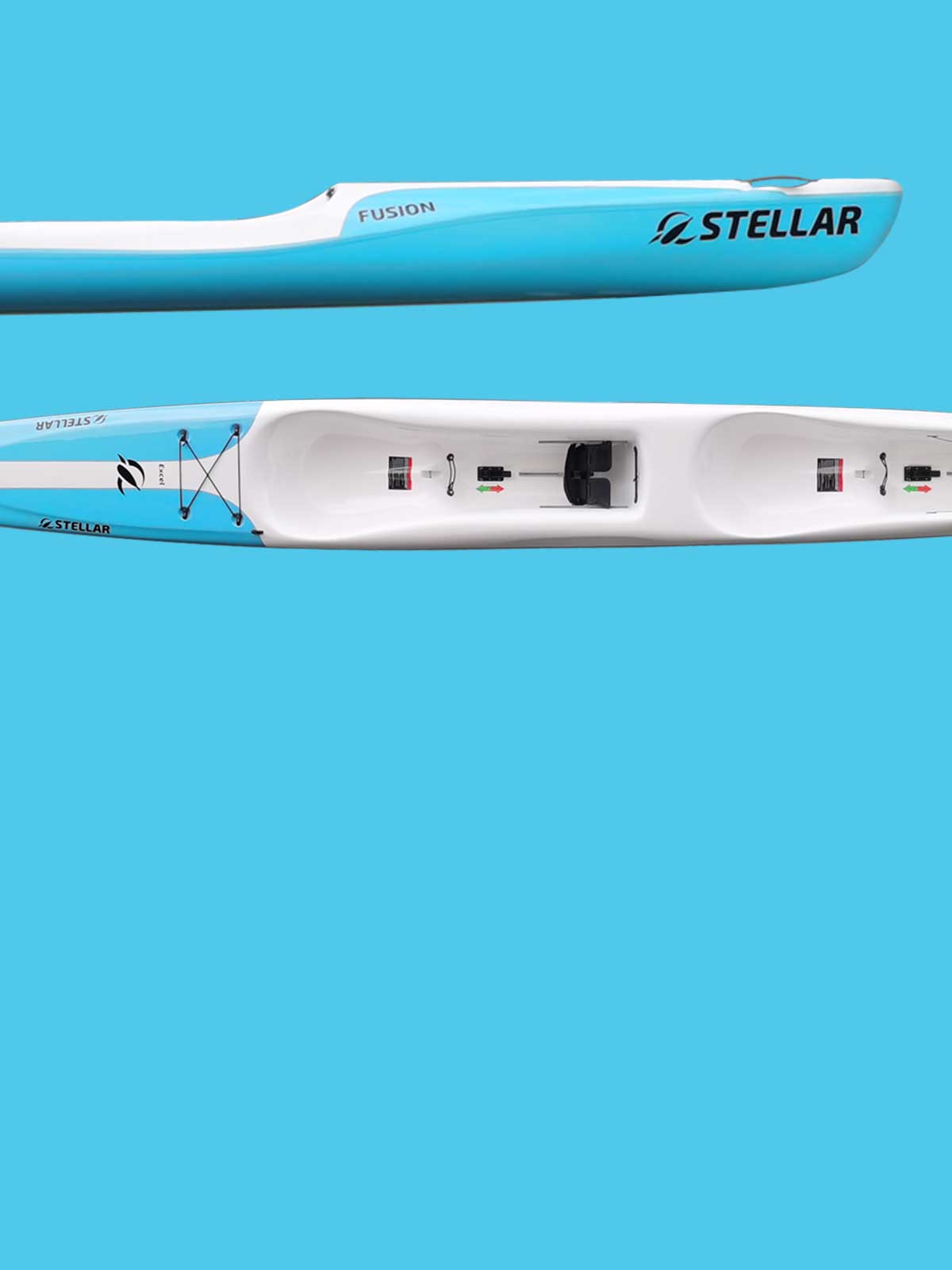 STELLAR Fusion Tandem Surfski
Surfski for two
The introduction to surf ski paddling for two people
Stellar Fusion Tandem Surfski
The Stellar Fusion Tandem is a surf ski that is fast enough to race - and stable enough to allow beginners to get a feel for the ocean. Whether this involves an advanced paddler introducing a novice, or two advanced paddlers paddling together - they will be able to race, surf and enjoy time on the water almost regardless of the conditions!
The latest generation bucket seat combined with the solid RT-1 footboard maximises the paddling experience with a great fit range. The Fusion is also a great coaching tool for 1:1 paddling to improve technique, boat feel and balance. The Fusion shares its pedigree with the S18SX, but has been improved and designed for two people to share their love of the water!
Suitable for
Paddler weight: 60-110 kg
Suspension: 261 kg
Lightweight: yes
Touring, downwind, training
Dimensions
Length: 665 cm
Width: 56.5 cm
Construction
Advantage layup: 22.0 kg
Multisport layup: 23.3 kg
Excel layup: 18.0 kg
Alpha layup: 18.2 kg
Construction: laminated
Layup variants: Advantage, Multisport, Excel, Alpha
Options
Advantage Layup: on request
Multisport Layup: from 4.390 €
Excel Layup: on request
Alpha Layup: on request
Control fin: 70 €
Tail rudder: 120 €
Features of this surf ski at a glance:
The Fusion Tandem Surfski has these advantages
The Fusion represents the marriage of the S18S Expedition surf ski and allows two paddlers to share the experience of a stable and versatile ski: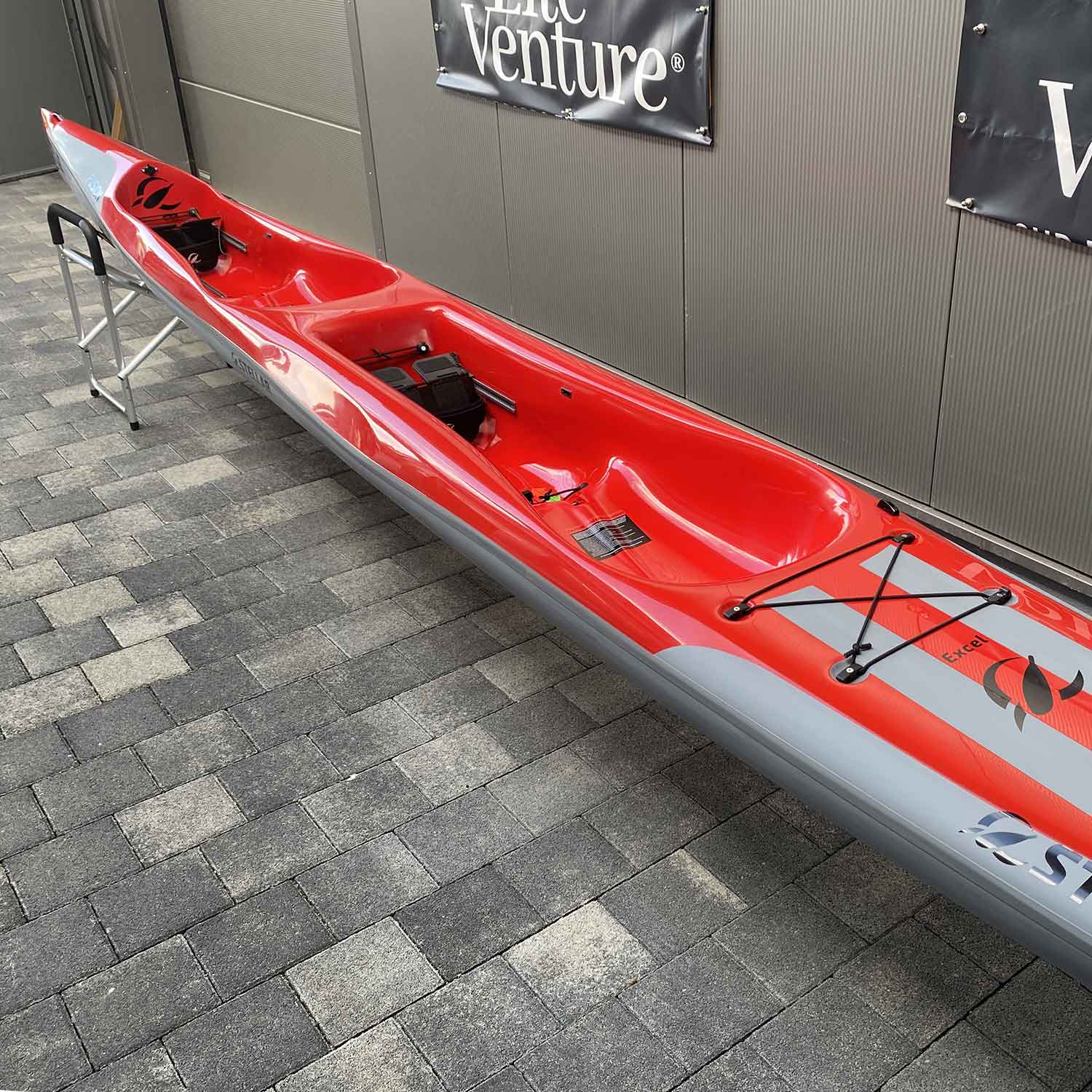 Optimised deck
The seat hatches are from the 4th generation of development by Stellar. The rounded deck at the front is streamlined and reduces spray from the front
.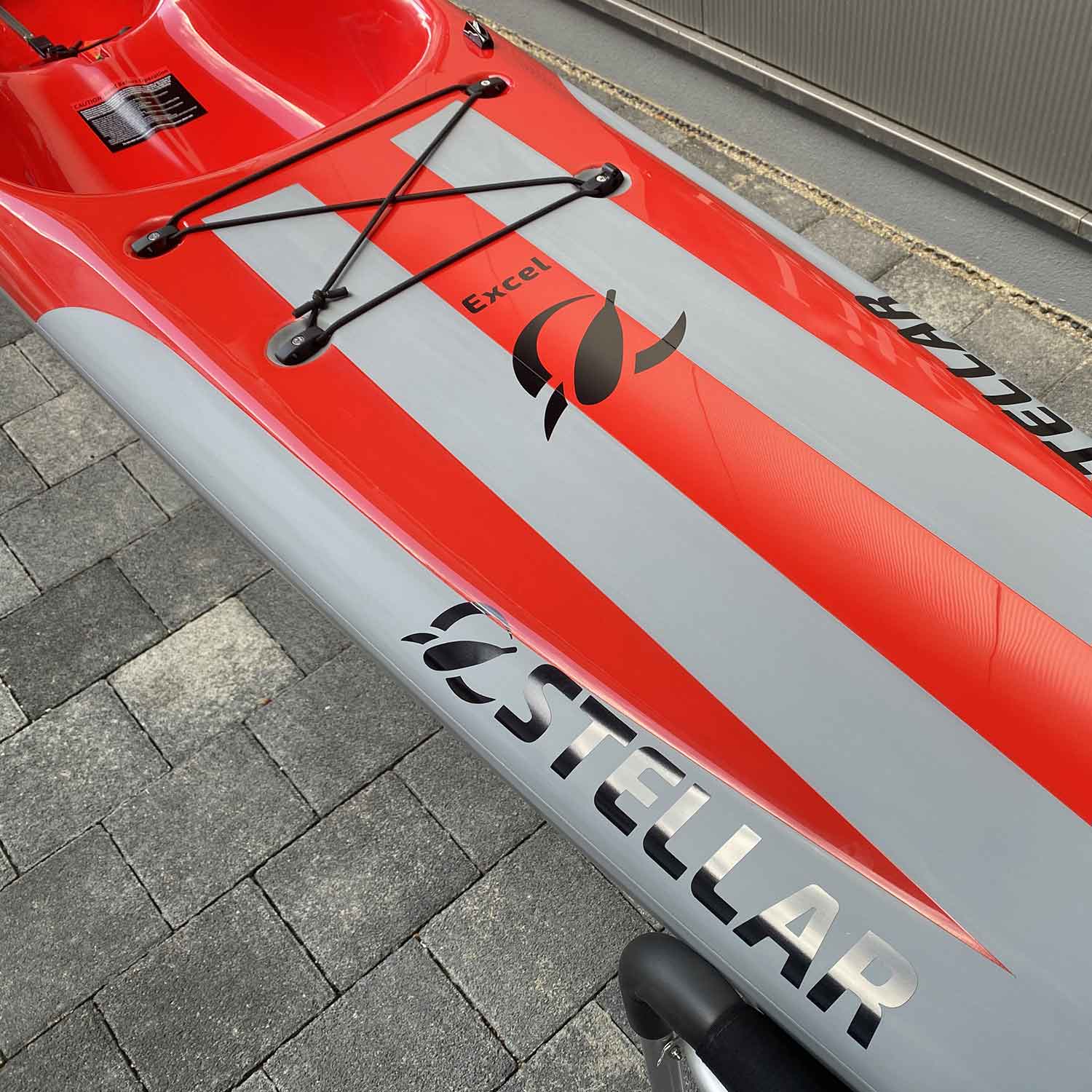 Access
The cover on the rear allows easy access.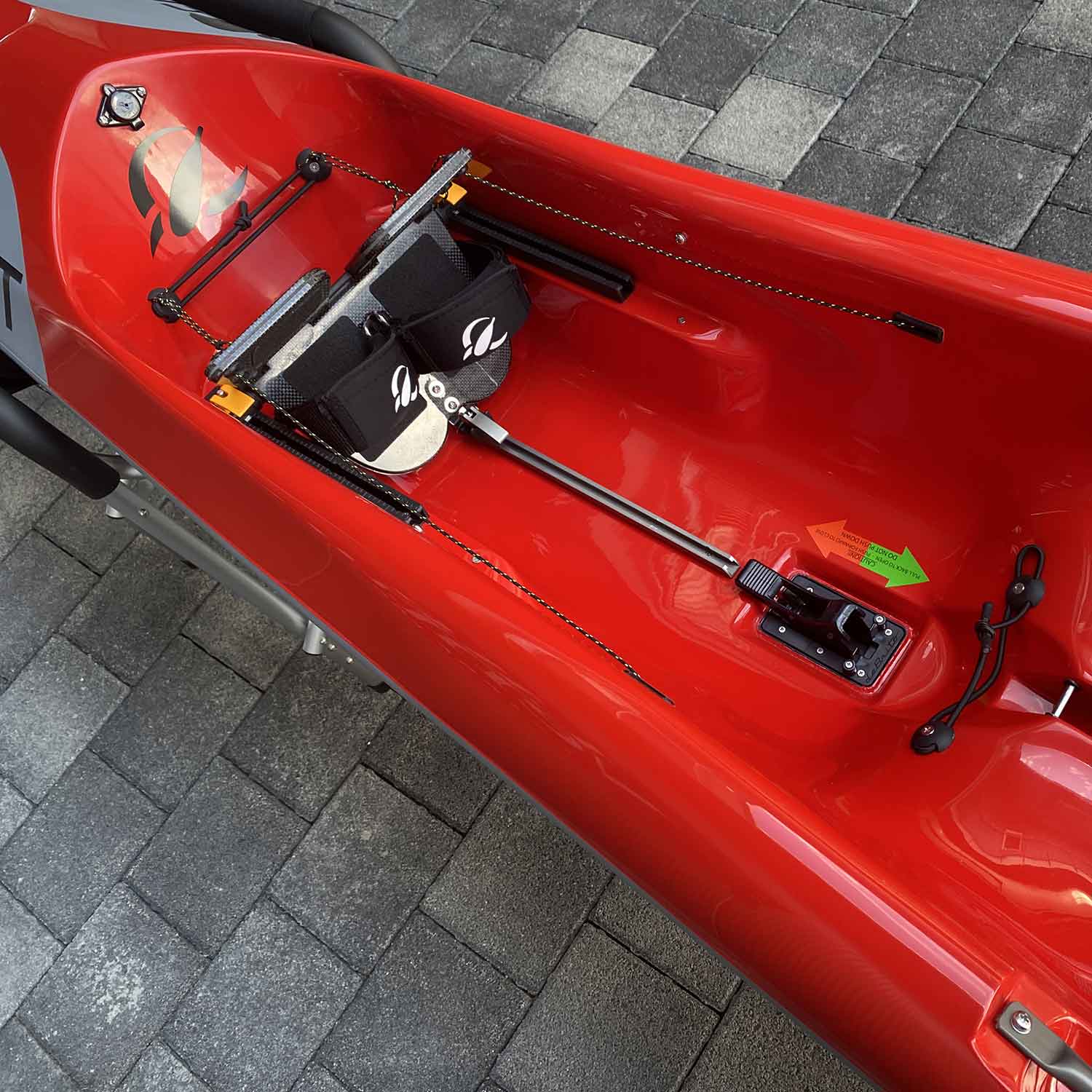 Mortise board
The seat shell and footrests from the surf ski allow flexible adjustment and a posture that enables optimal power transmission.
These points make the Fusion Tandem special
Click the +crosses to get more information.


Tail rudder
The rounded keel and rockered tail provide smooth steering.
Mortise board
The lightweight RT-1 3-point stem board provides powerful leg drive and smooth steering. The RT-1 also allows for lower volume in the boat.
Seats
Rounded, ergonomic 4th generation seat for larger paddlers.
Longer cockpit
Redesigned to accommodate a wider range of paddler sizes while still maintaining a low internal volume in the event of flooding.


Control
Submersible rudder as standard for more power in rough seas, with steering fittings installed at the stern.
Stability
A small rise above the waterline so you can paddle well even in difficult situations.
Hull design
Shaped for advanced and strong paddlers to have a good time in a variety of conditions. Stable yet efficient. Playful yet predictable.