The Altra PD 390 pedal kayak is available in two colors:
The working platform for large bodies of water:
The stable pedal kayak Altra PD390
The PD390 offers safety, comfort and stability - ideal for fishing on large waters. Nothing shakes this boat that easily!
The size and weight bring a high degree of calm to the kayak and enable a stable footing even in waves. As with all Altra pedal kayaks, you benefit from hands-free pedaling, speed to cover distances and many clever attachment options for your personal working environment. Last but not least, like all Altra kayaks, it is a strong and durable boat made of high-quality HDPE plastic.
construction
robust HDPE
weight: 60 kg incl. drive
load: 350 kg
Dimensions
Length: 392 cm
Width: 96 cm
Height: 39 cm
Furnishing
pedal drive with propeller
tail rudder with one-hand control
integrated transport wheels
slidable seat
carrying handles
cultivation
Adjustable fishing mount
Fishing rod holders
Aluminium rails for mounting accessories
Luggage nets and storage compartments
These features make the Altra PD390 special:
The ultimate stable big-water kayak. This pedal-powered fishing kayak offers plenty of space and a high sense of security.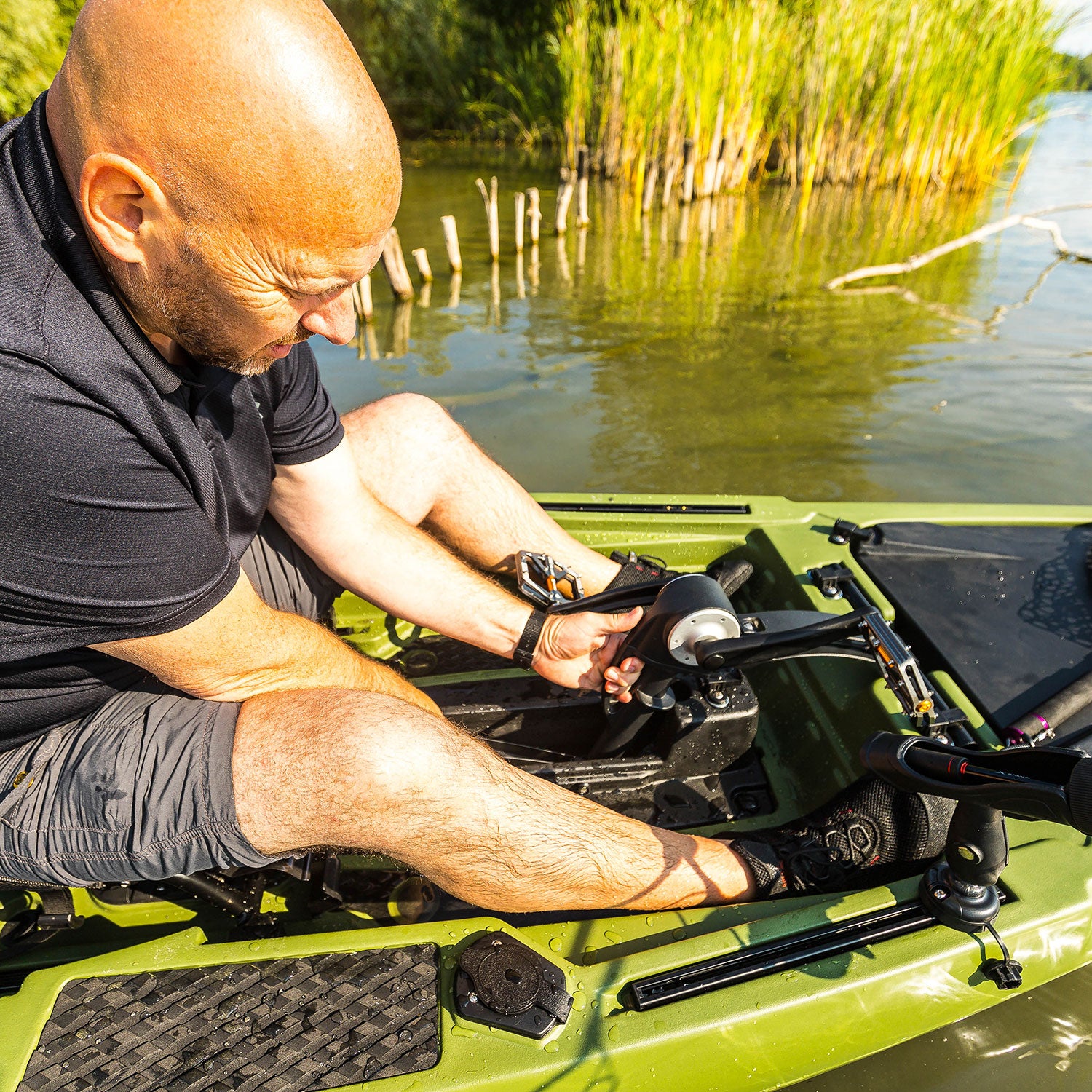 pedal drive
The entire drive can be installed or removed in a few simple steps. In shallower shore zones, the drive is simply placed in neutral to protect the propeller.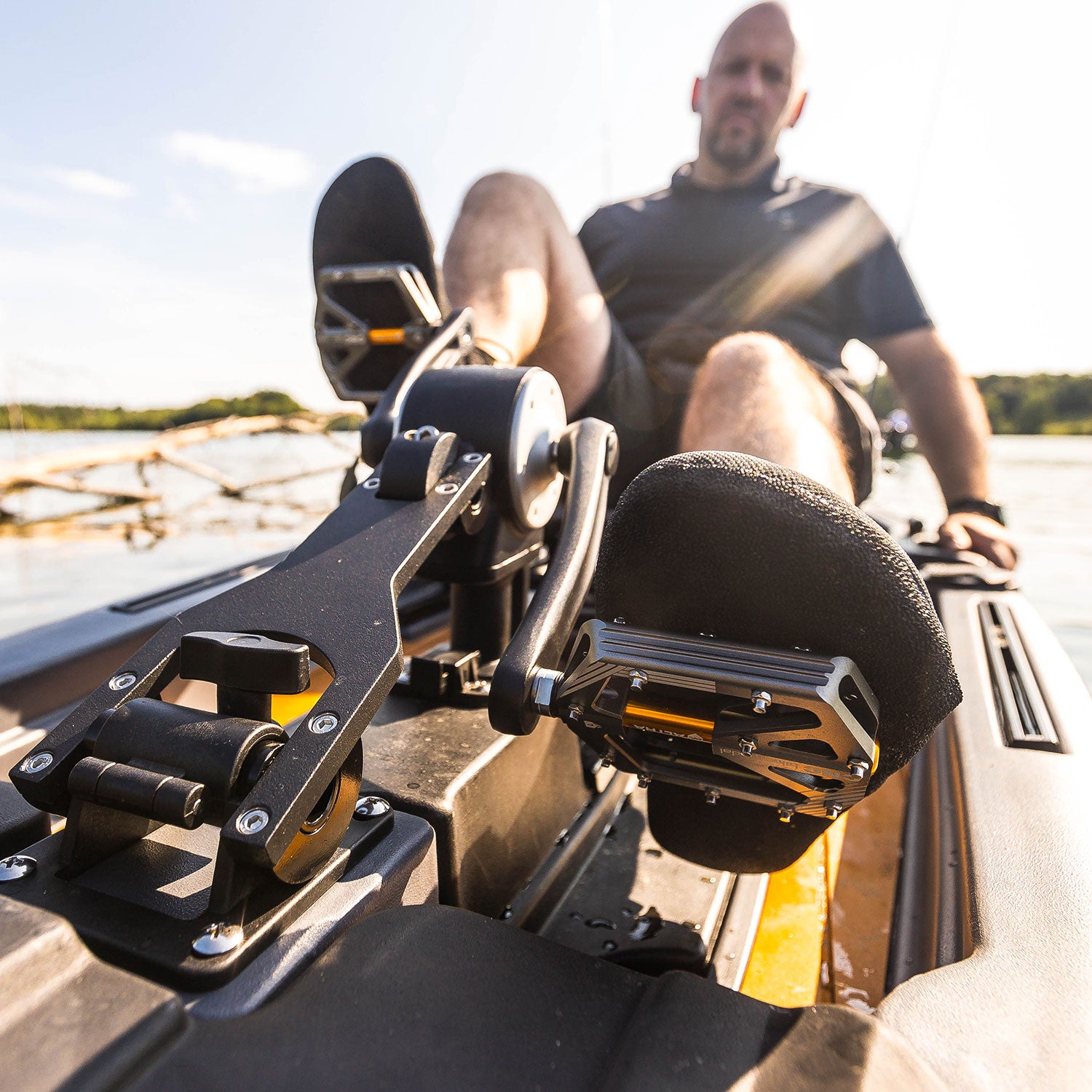 Non-slip pedals
The noble, non-slip pedals with stainless steel pins are included. So you keep a firm grip on the pedal in every situation.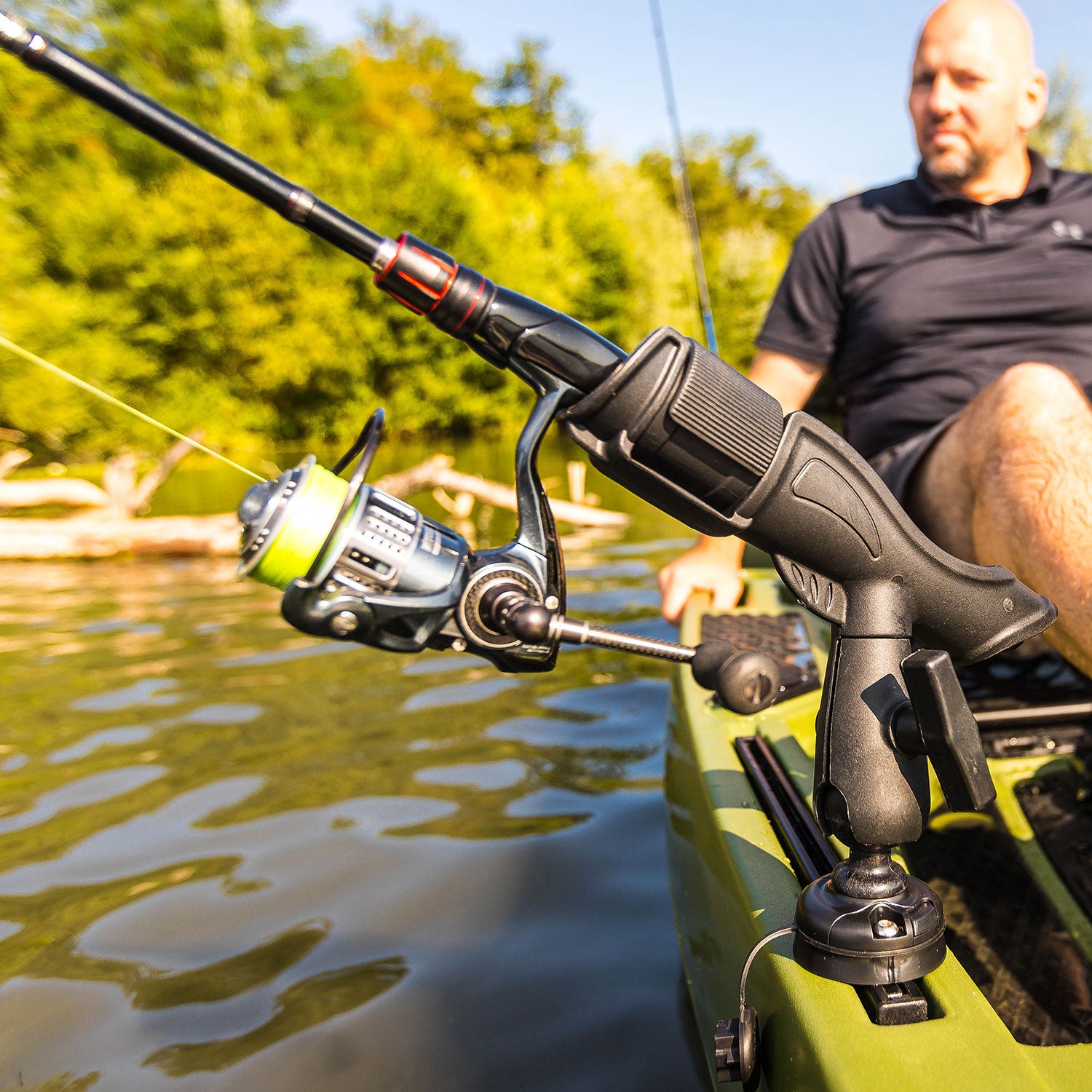 Workplace
With thoughtful mounting options for tools like rod and landing net, everything can be controlled and reached from the seat.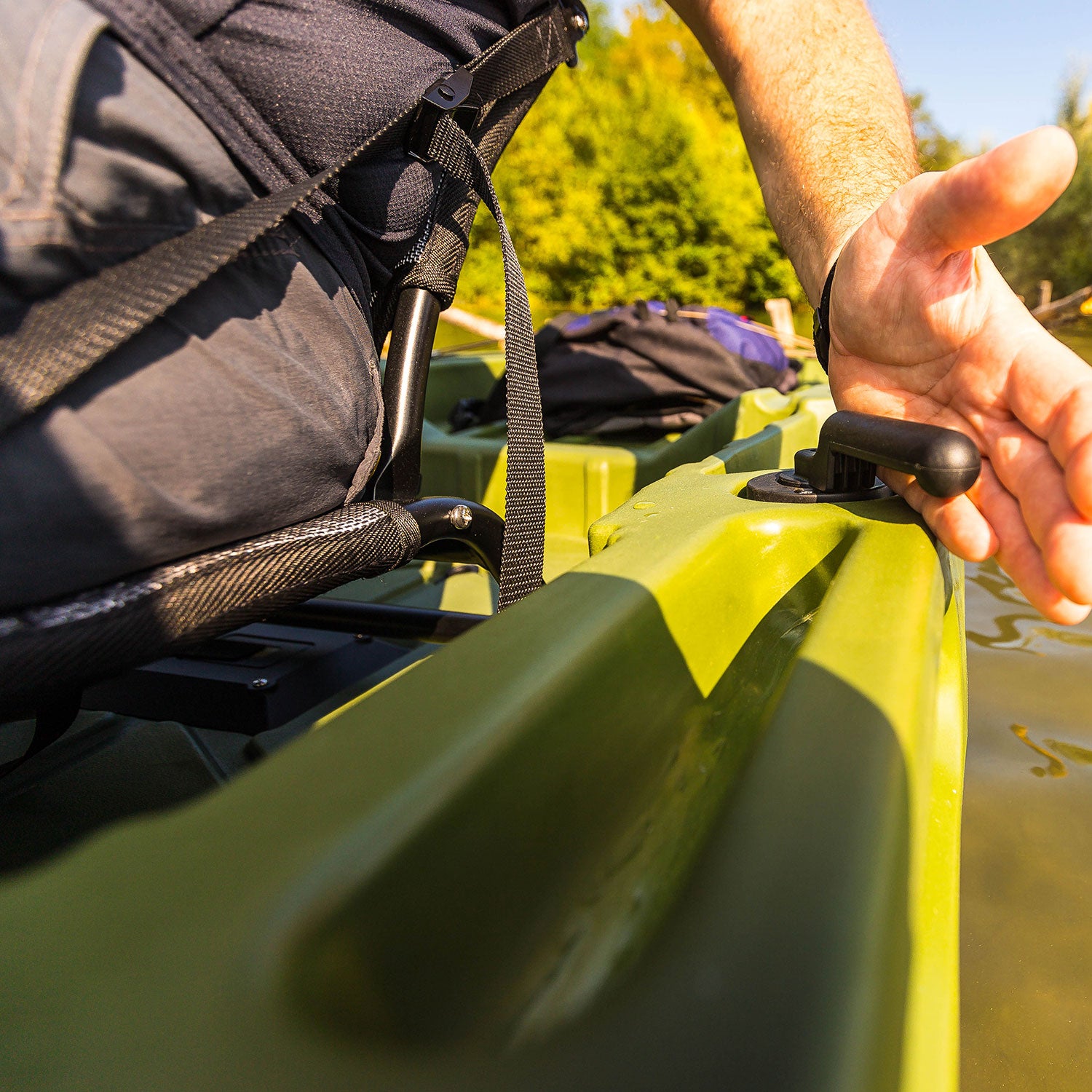 Tail rudder
The control lever is easy to reach from the seat. He directs the tail rudder finely dosed in the desired direction while pedaling.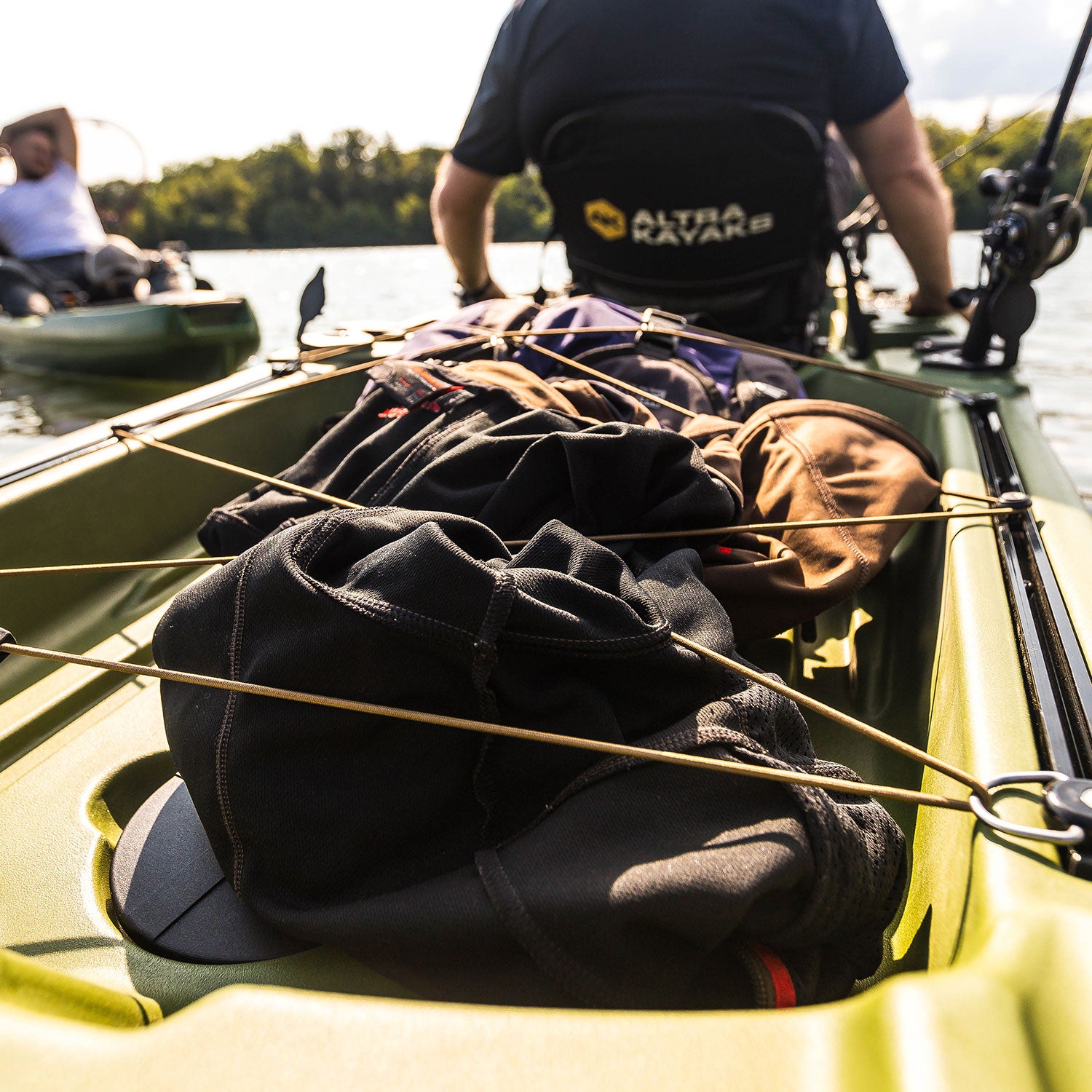 baggage area
In the rear, bags or cool boxes can be taken and securely fastened. Luggage storage can be set up on the ring eyelets.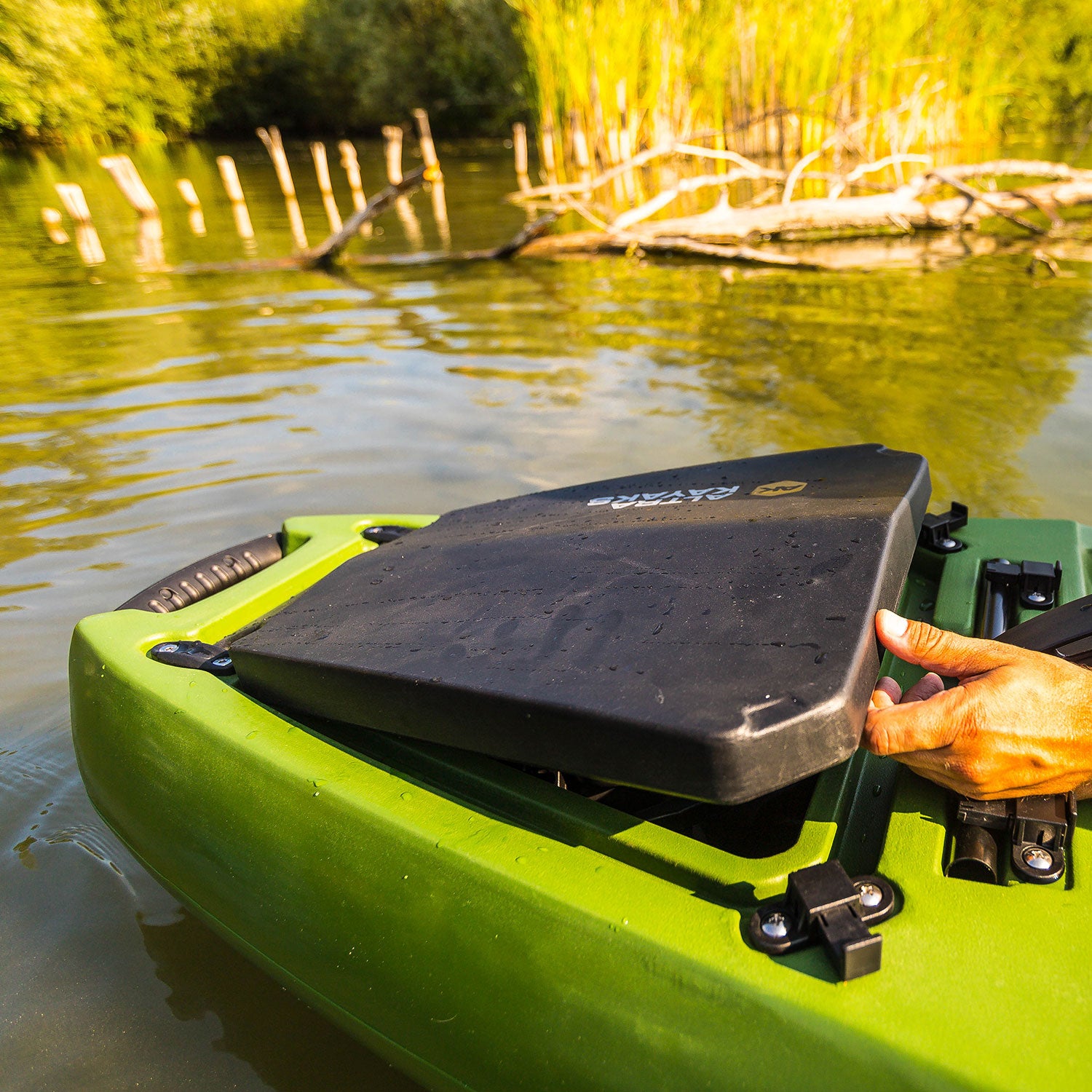 Storage compartment with cover
The practical storage compartment enables the protected and orderly transport of smaller pieces of equipment.
These points make the PD390 special
Click the +crosses to get more information.


Smart Track Heckruder
The S18R comes standard with the Smart Track rudder.
Large cockpit hatch and comfortable seat
The hatch of the S18R is relatively long at 85 x 44 cm. This allows you to paddle very comfortably with a central knee/leg position to match the QR-Track control.
baggage hatches
Due to the spacious luggage hatches at the front and rear, the S18R can also be used for multi-day tours.