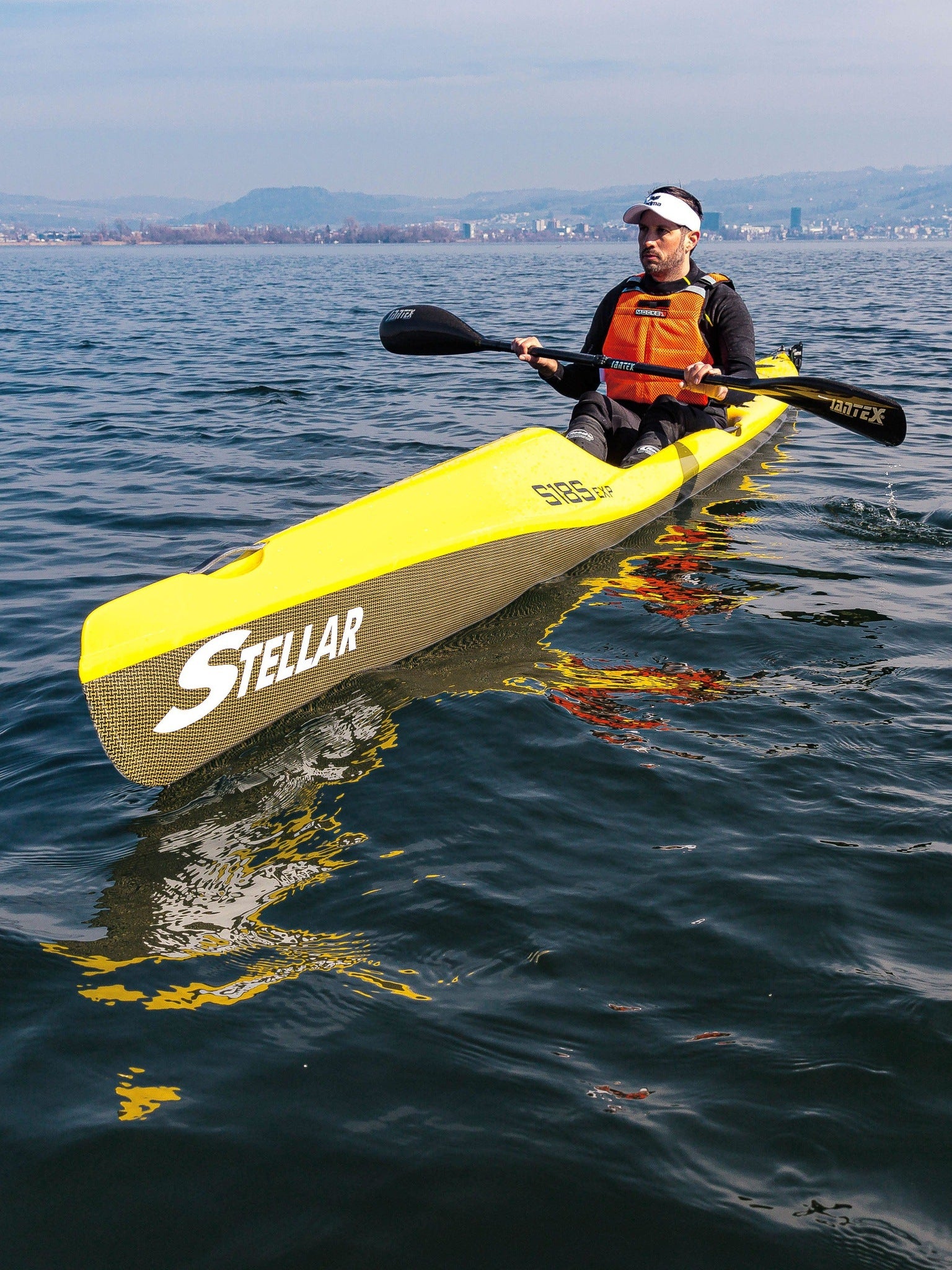 STELLAR S18S X
lightweight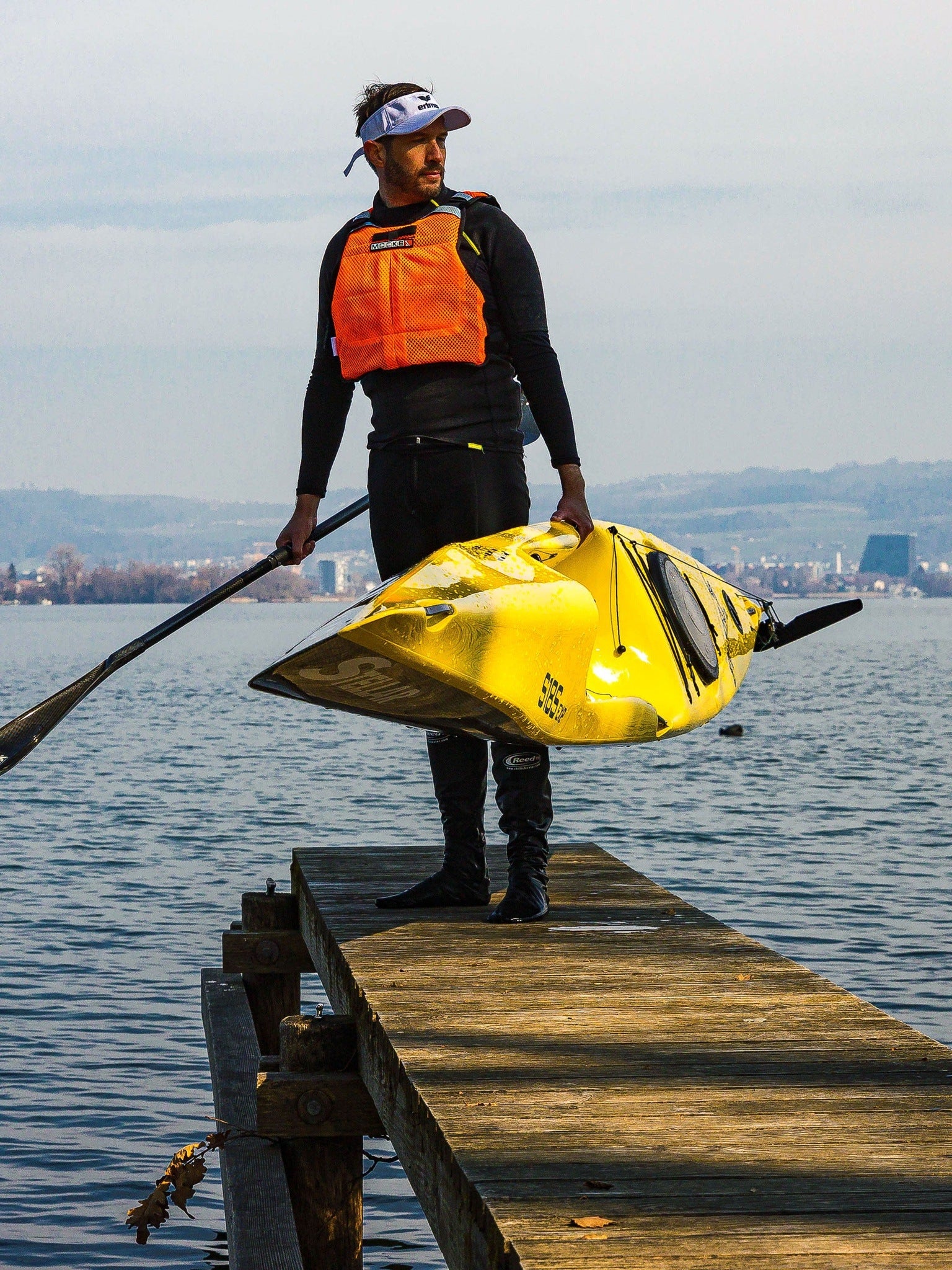 STELLAR SX
Light and sporty
The light variant of the S18S
Stellar Surfski S18S X
The S18S has been optimized for efficient paddling: the hull construction and the narrow bow bring speed with the high stability you are used to from Stellar. This makes this surf ski suitable for advanced paddlers who either want a sporty training device or are just starting out with surf skiing. The S18S can also be used as an "open" kayak for competitions and marathons.
This surfski takes into account the USCA regulations for fast sea kayaks!
In the multisport layup (lower hull carbon-kevlar) weighs this model only weighs 16 kilos and is less sensitive to ground contact.
Features include carbon handles at both ends and a large oval cargo hatch at the rear. The comfort, rear accessories, side handles, bottle cage, leash attachment and deck bungees are still standard on the Stellar S18S.
Suitable for
Paddler weight: 60-105 kg
Load: 130 kg
Light weight: yes
Downwind, training, ambitious
construction
Advantage Layup: 15.5 kg
Multisport Layup: 15.5 kg
Excel Layup: 11.8 kg
Bauweise: laminiert
options
Advantage Layup: ab 2.890,00 €
Multisport Layup: ab 3.390,00 €
Excel Layup: ab 3.190,00 €
Steuerflosse: 70 €
Heckruder: 120 €
Dimensions
Length: 548 cm
Width: 51.2 cm
Features of this surf ski at a glance:
The SX Surfski has these advantages
The Stellar S18S X describes the transition from more advanced paddling to surfskiing. It is the ideal surf ski for beginners in this sport and offers interesting features: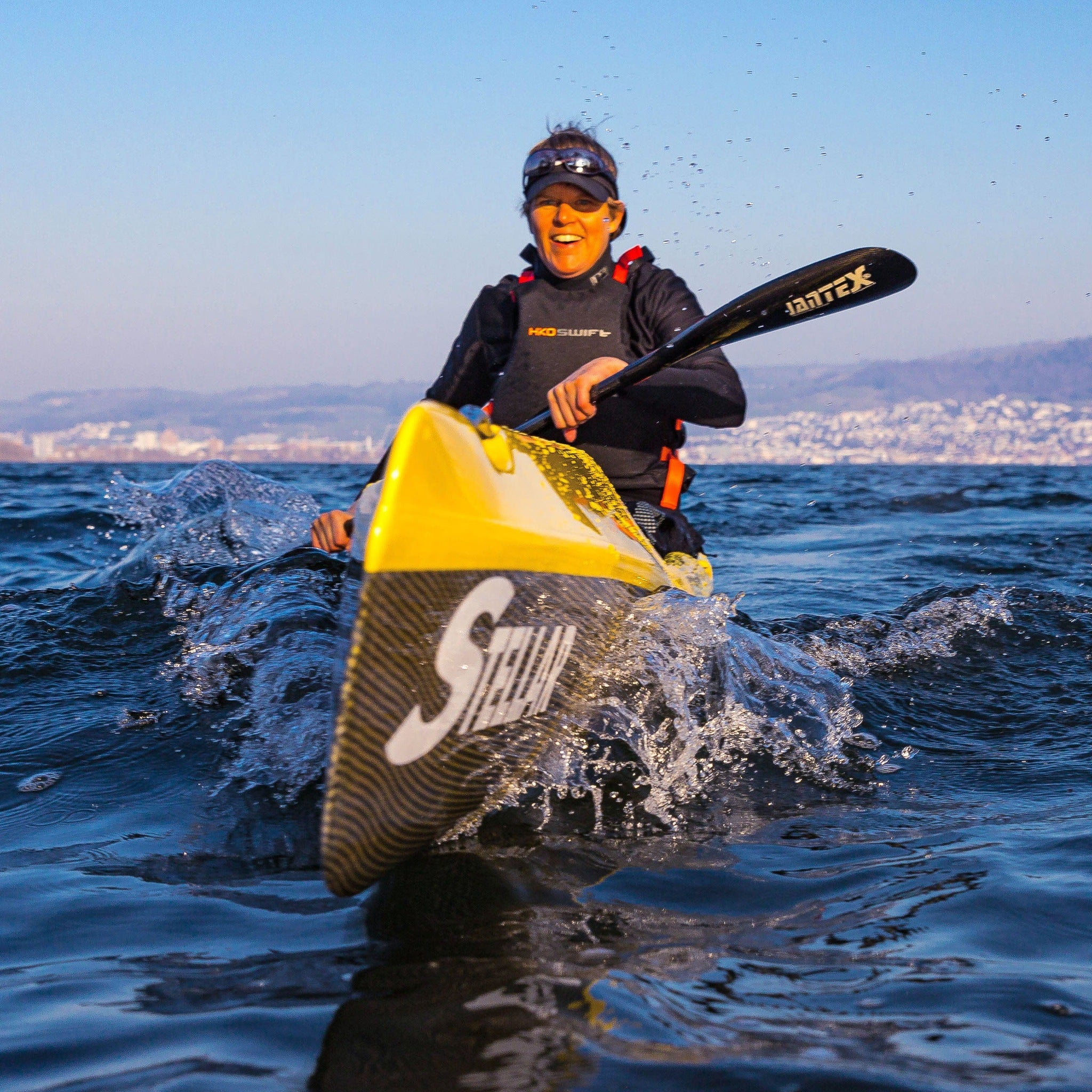 High stability
With a width of 51.2 cm and a length of 550 cm, this surf ski allows you to experience the flow with the wave and offers a lot of safety.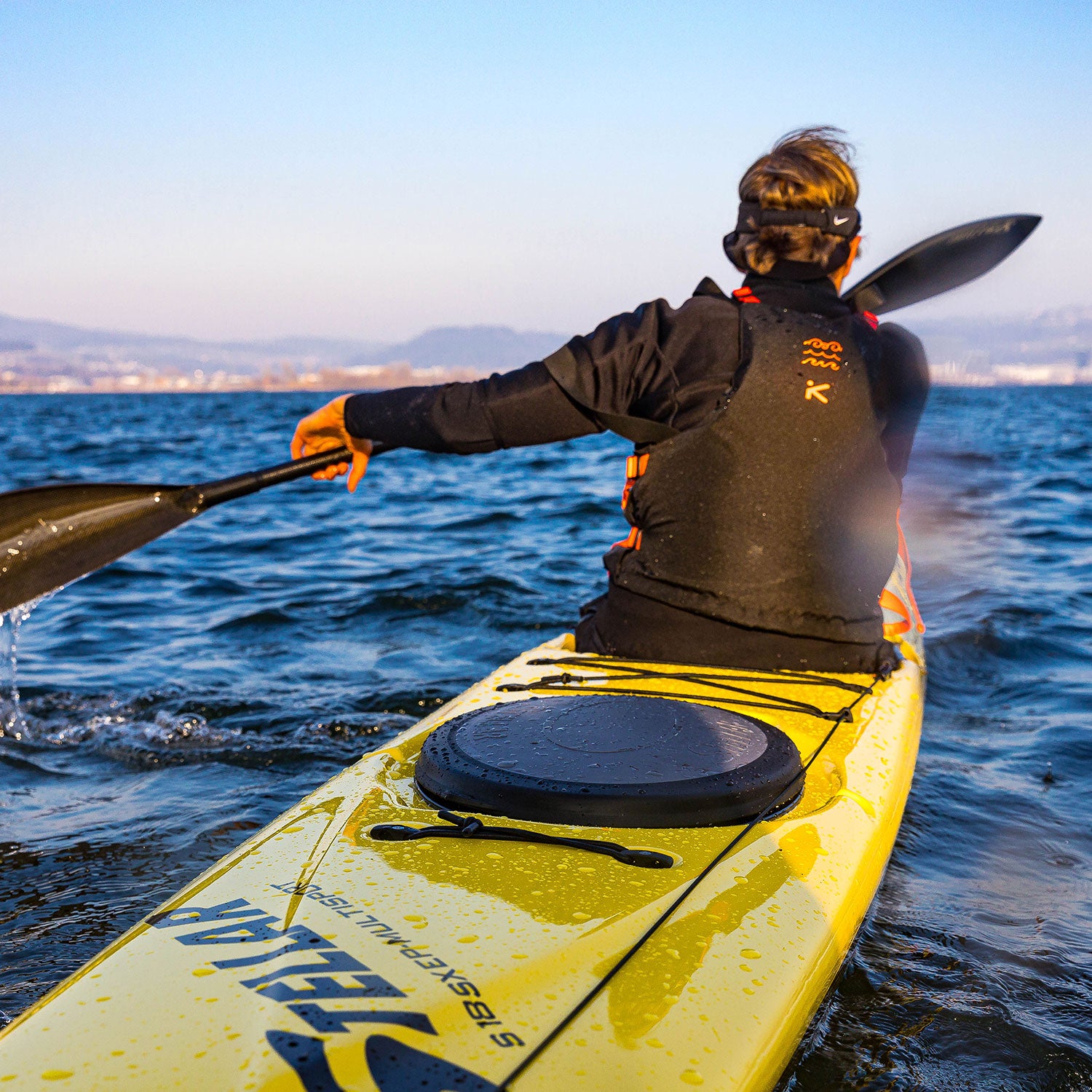 Trimmed to light
Contrary to the "Expedition" version, there is no luggage hatch - this saves weight and trims the "X" for training.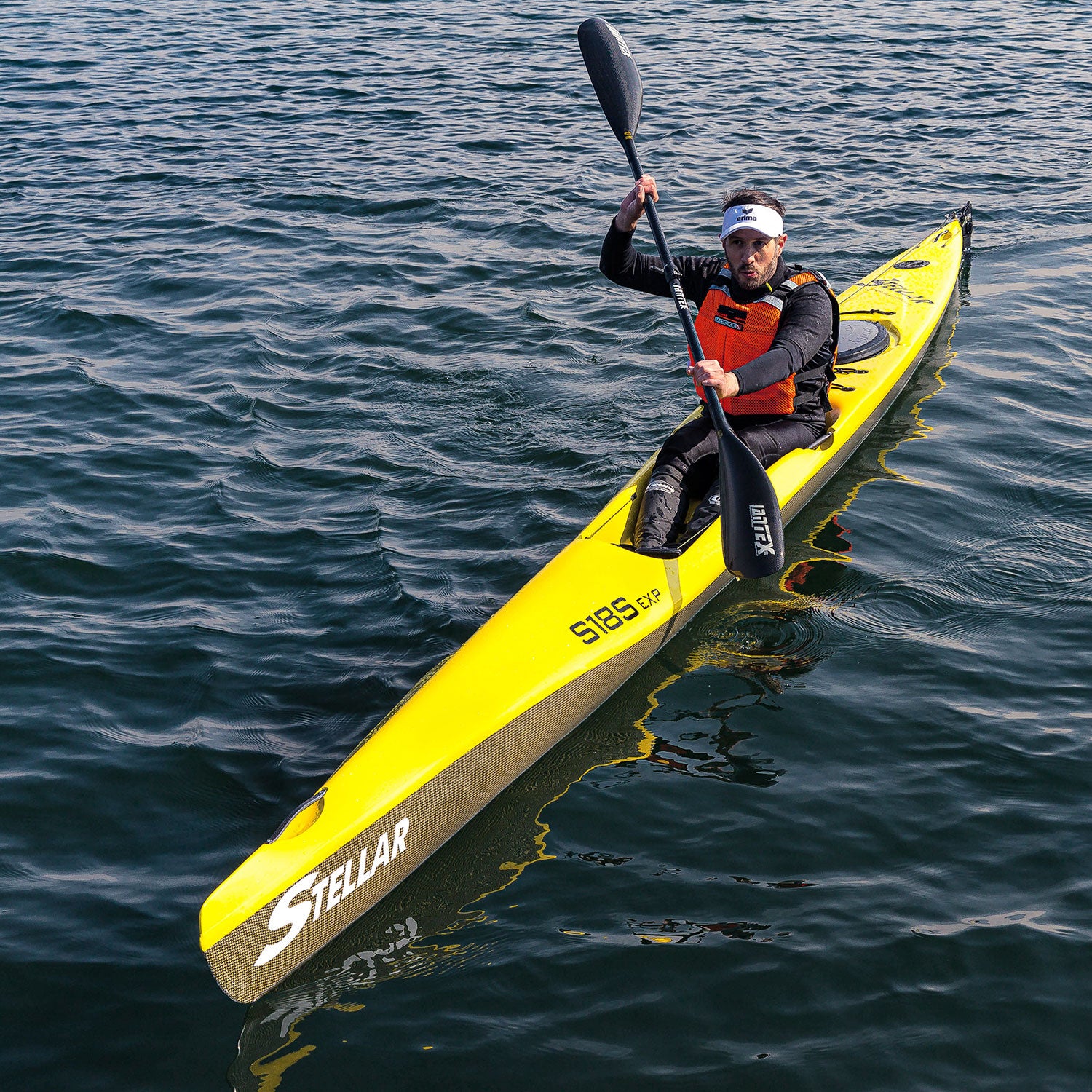 compactness
Well integrated seating position. Easily controllable in every situation. For a surf ski, the S18S is easy to maneuver at 550 cm.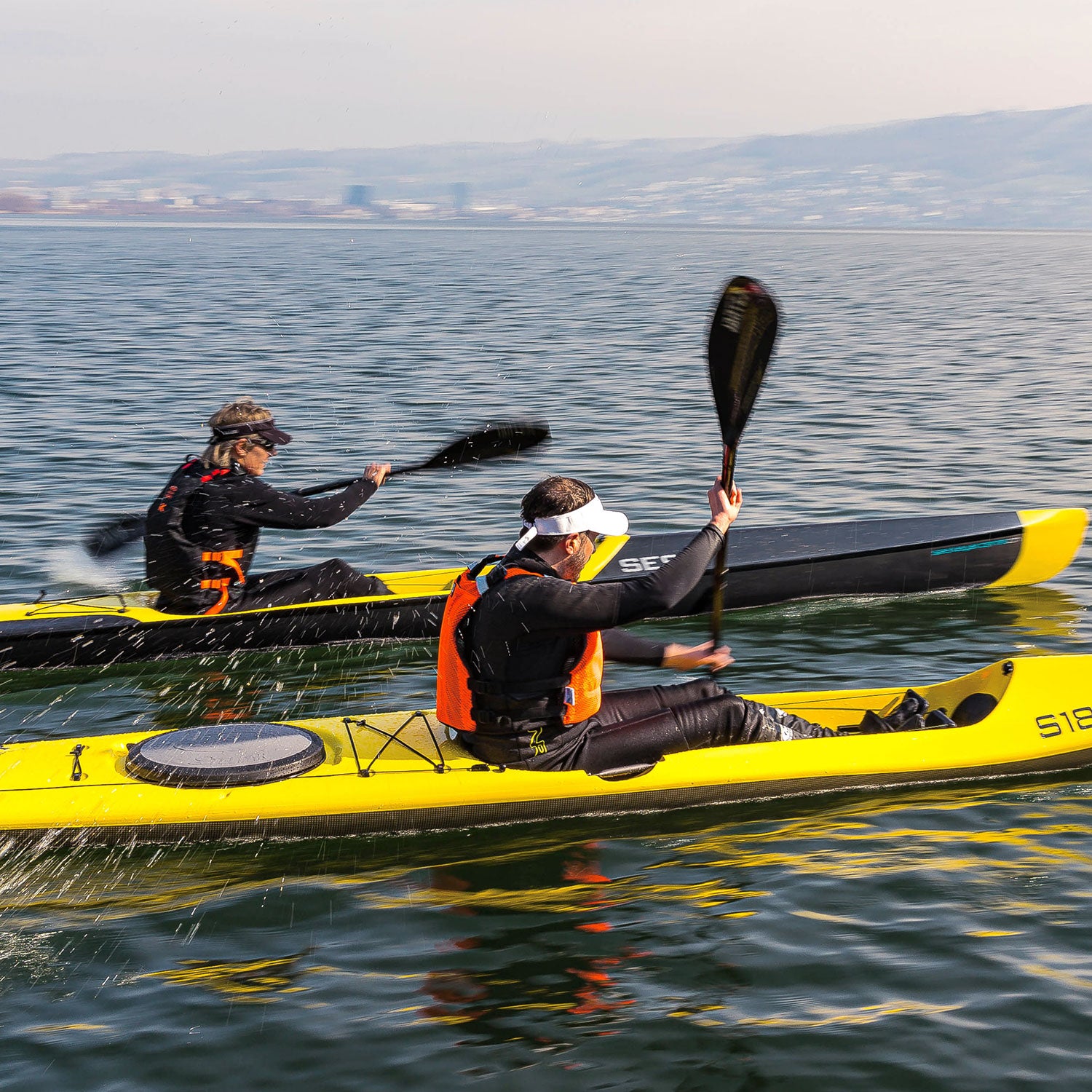 Training und Marathon
The S18 Surfski is also popular for participating in kayak marathons because it is faster and lighter than many kayaks.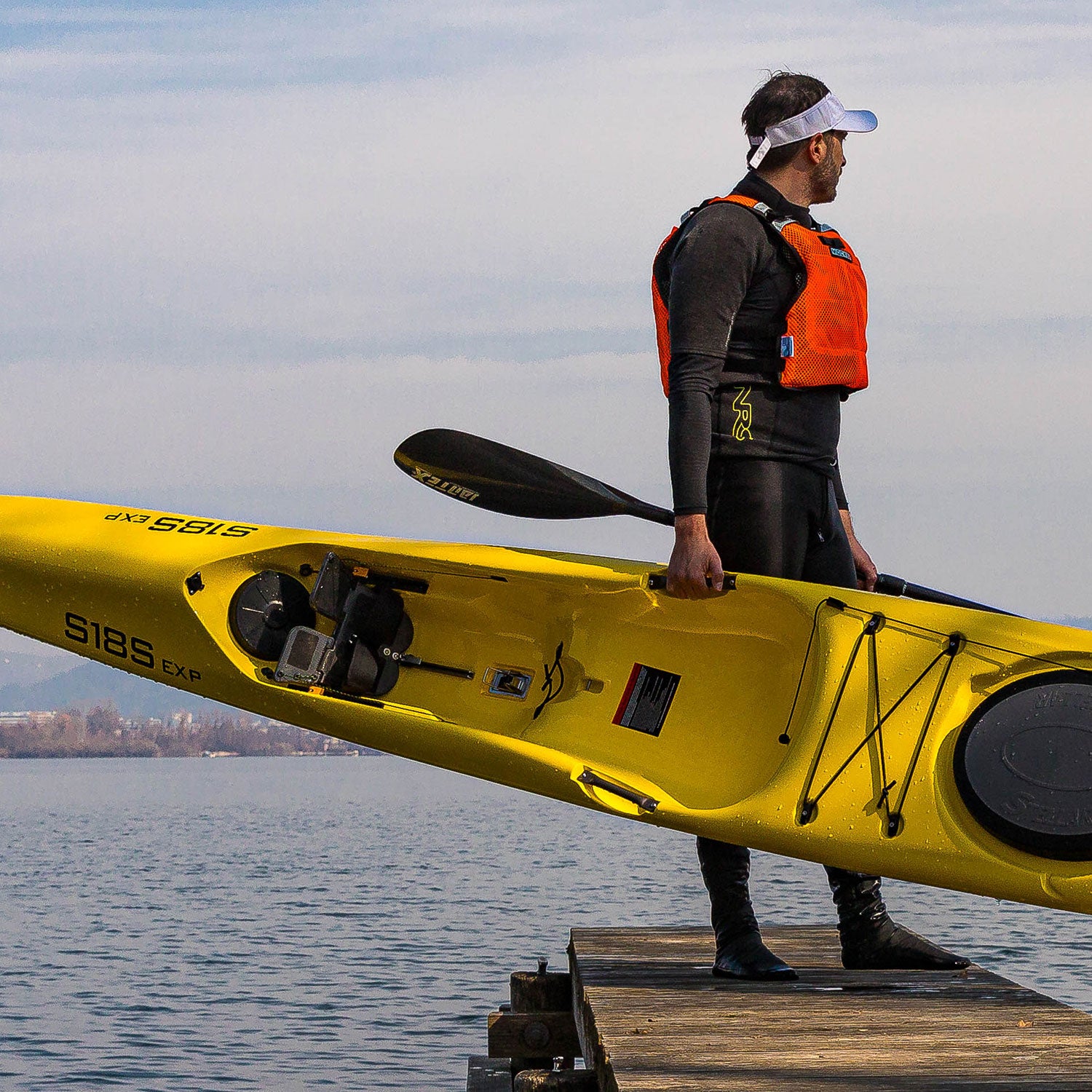 Clear cockpit
Everything in direct access: drinking bottle holder, bailer, rudder, adjusting the footrests, luggage net directly behind the seat.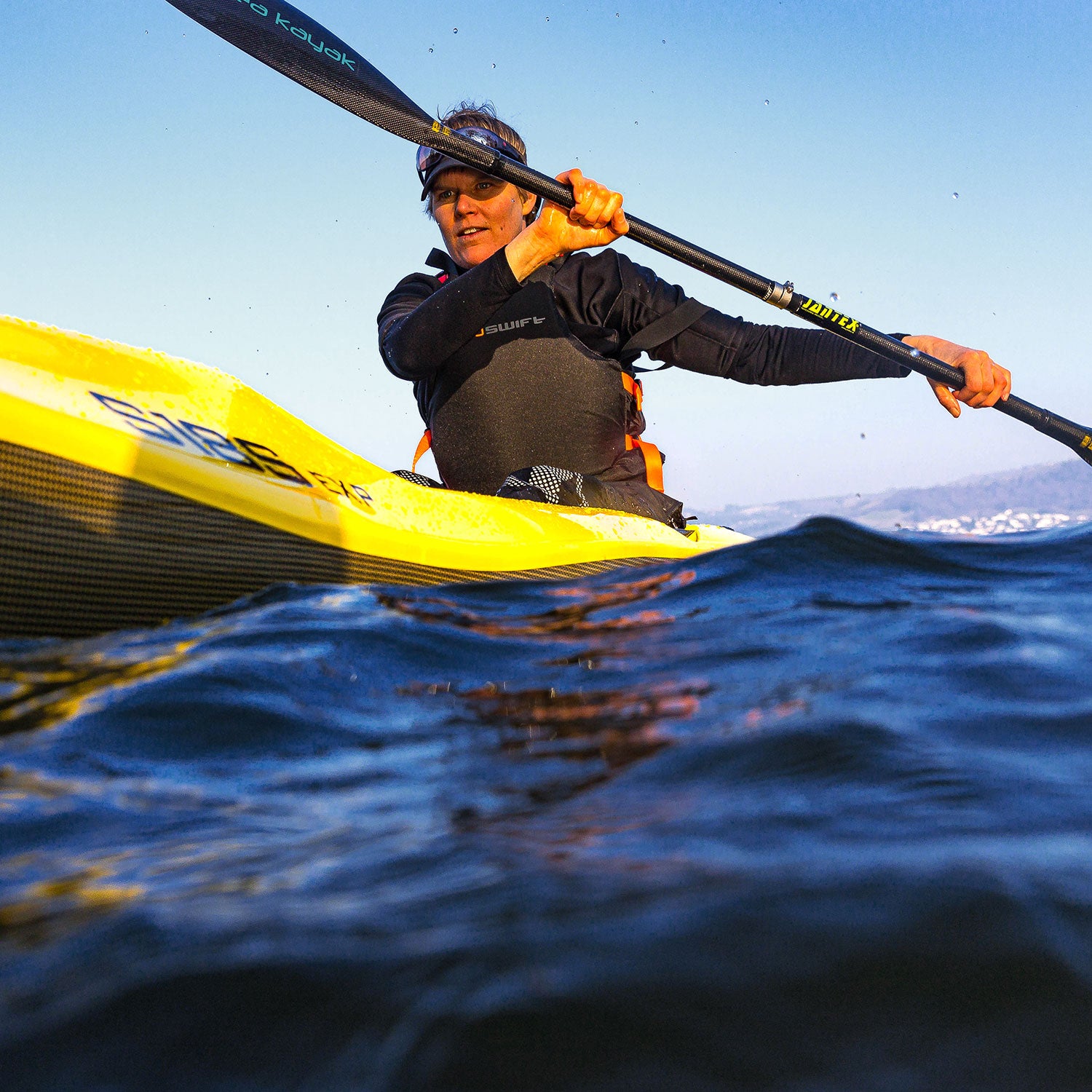 Sovereign
This surfski has a lot of propulsion and wants to move forward quickly, but always offers a plus in safety.
These points make the SX special
Click the +crosses to get more information.


Optional rudder possible
The S18SX has an 8" understern rudder. A rear rudder can be added.
Debrit race byle
We usually configure the S18SX with the DeBrito Race Bailer. Alternatively, a Venturi bailer or an Anderson stainless steel bailer is also possible.
No luggage hatch
The S18S EXP luggage hatch shown in this image is not present on the S18SX. This saves weight.


Understern rudder
The S18SX is equipped with understern rudder and can be supplemented with a stern rudder.
Carbongriffe
The S18SX has carbon carry handles front and rear.