Available SR
Under SR
Save 600,00 €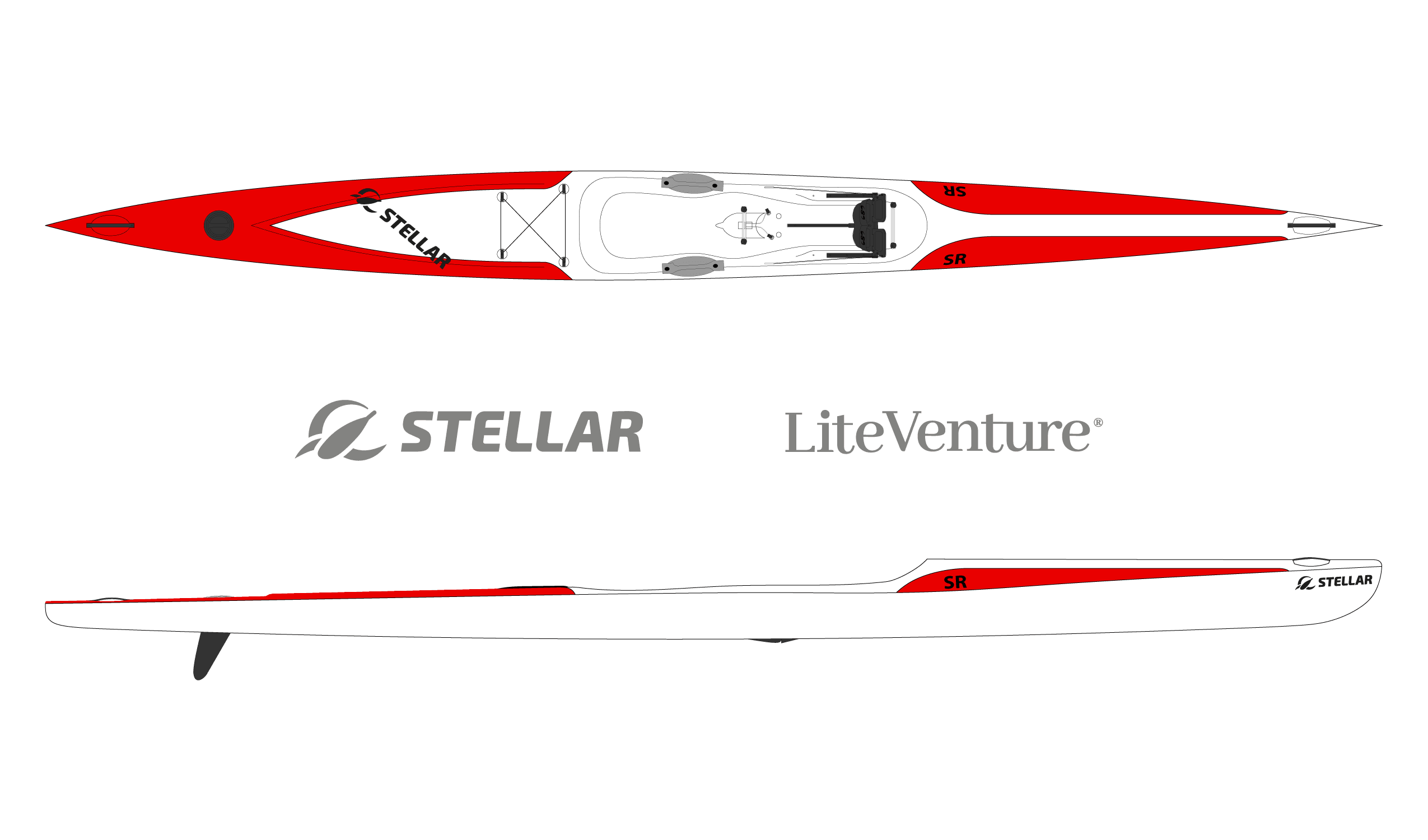 Save 800,00 €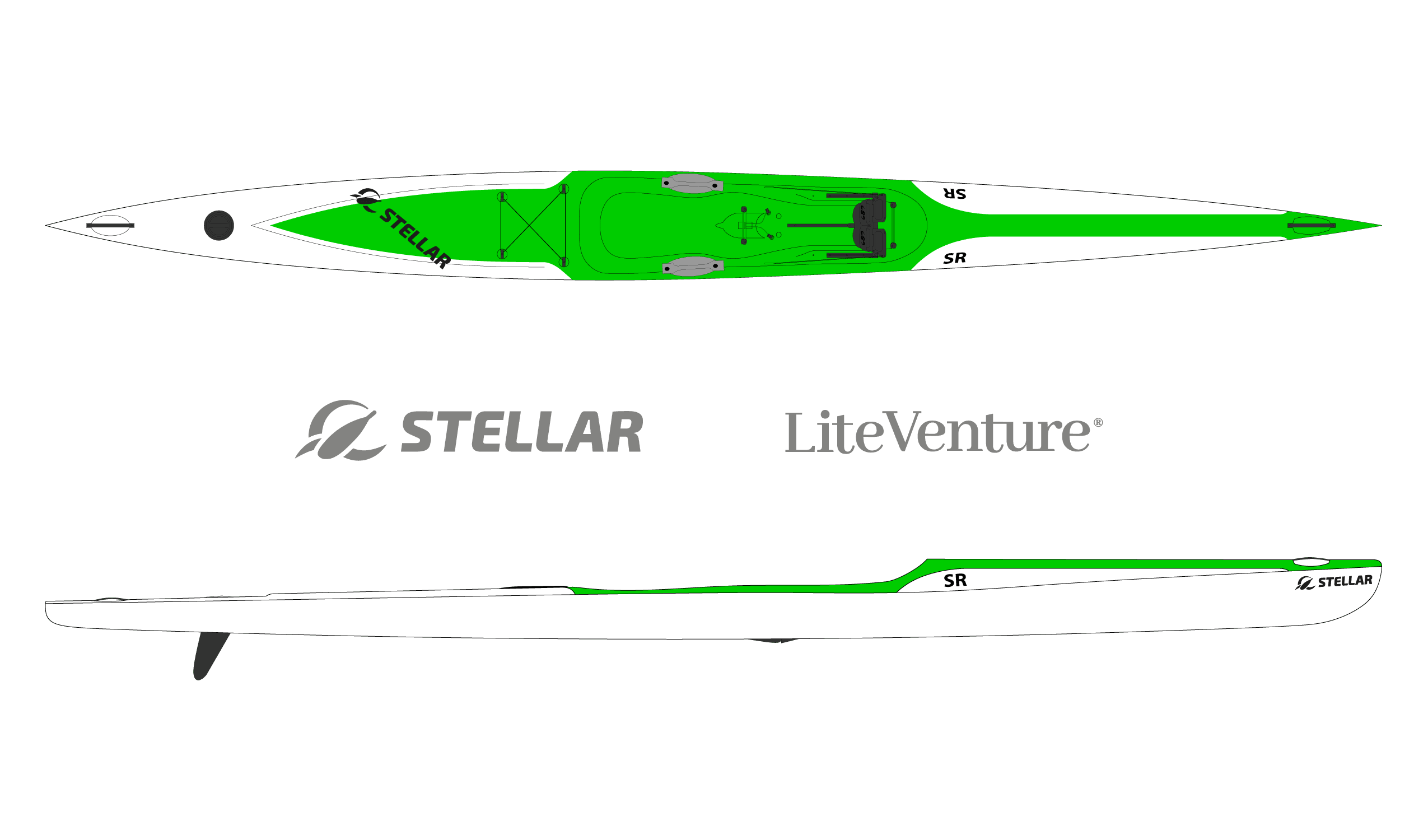 Save 800,00 €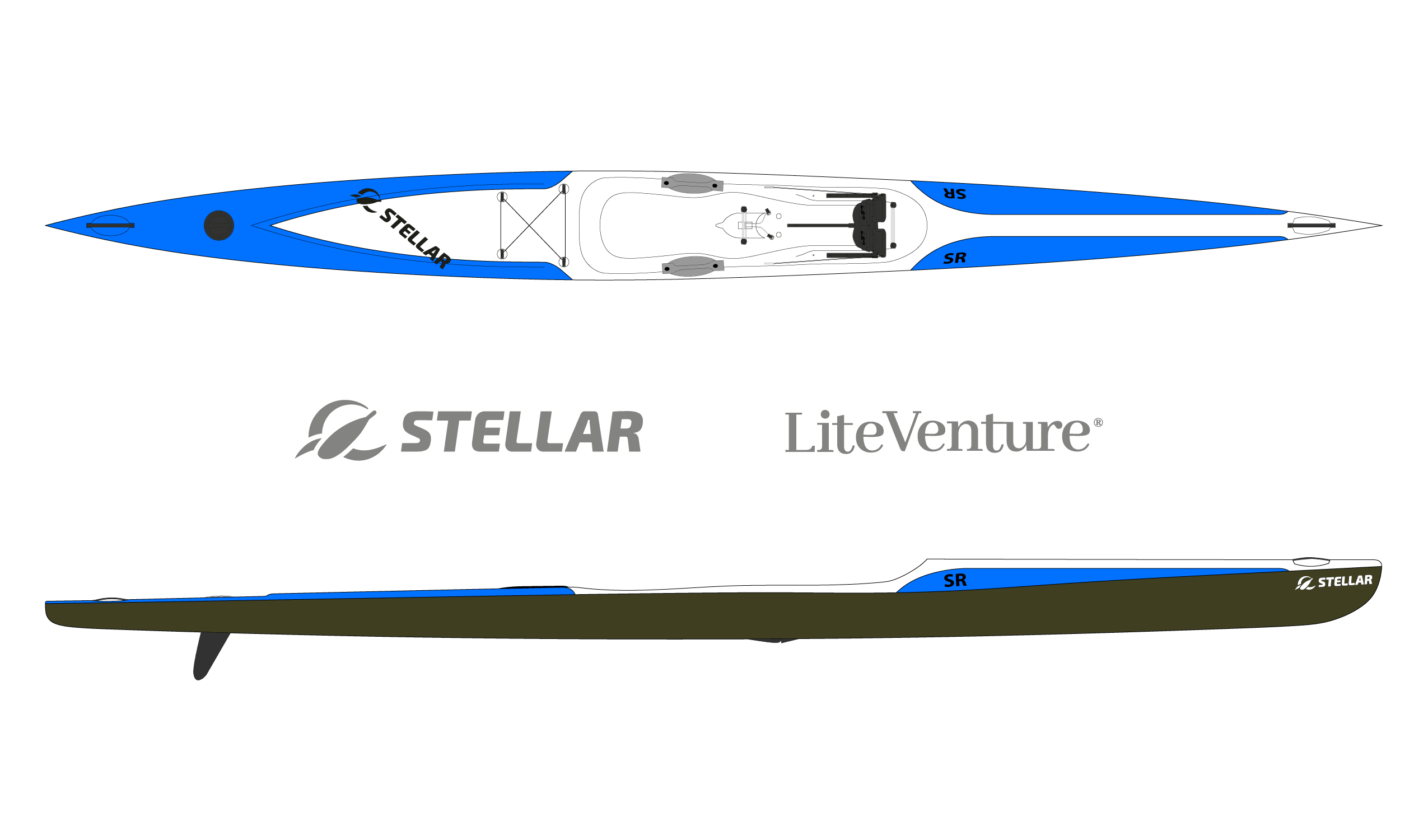 Save 800,00 €
Save 800,00 €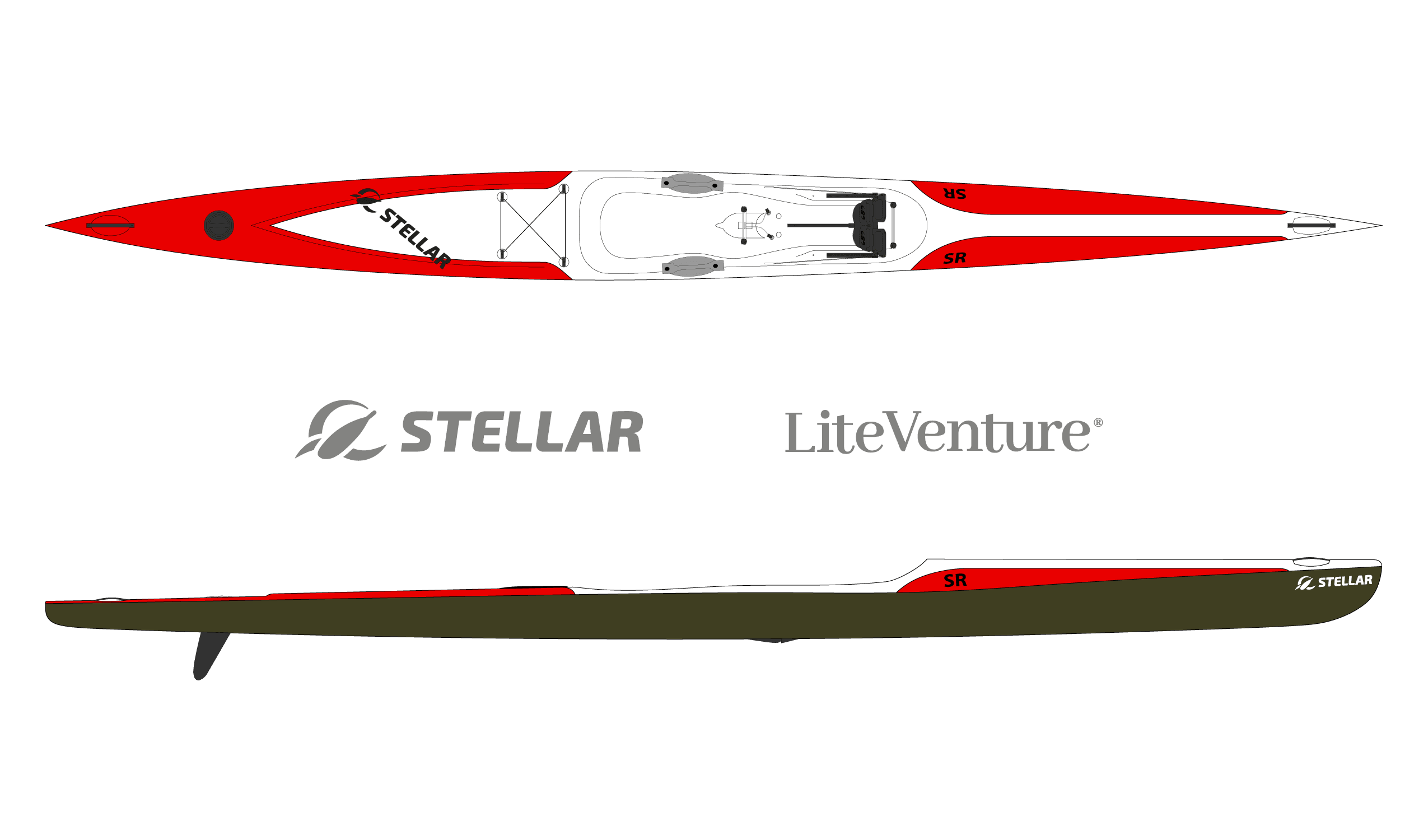 Stellar Surfski SR
The Stellar Racer (SR) is stable and fast and therefore suitable for paddlers who want a fast surf ski with stability reserves in rough conditions.
The new SR has a significantly narrower upper ship and lower volume in the footwell. The seat has been moved forward to catch waves more easily and the volume in the bow has been increased slightly to make exiting waves easier.
The shape of the hull that many paddlers are so excited about , has been maintained! The beauty of the SR is that you can keep up your paddling rhythm without having to support yourself. This allows you to maintain a constantly higher core speed than in a racing ski, where you would have to support yourself.
Suitable for
Paddler weight: 60-95 kg
Lightweight: yes
Downwind, training, marathon, competition, ambitious
construction
Advantage Layup: 15.5 kg
Multisport Layup: 15.3 kg
Excel Layup: 11.5 kg
Construction: laminated
options
Advantage Layup: from 2.990,00 €
Multisport Layup: from 3.490,00 €
Excel Layup: from 3.490,00 €
Control fin: 70 €
Rudder: 120 €
Dimensions
Length: 584 cm
Width: 48 cm
These points make the SR special
Click the +crosses to get more information.


Optional tax possible
The Falcon comes with an understern rudder. An addition of Smart Track Ski Heckruder is possible.
Andersen Bailer
The SR is equipped with the Andersen Bailer.
Stable handle
Carrying handle made of carbon


Understern Rudder
The SR has an 8" understern rudder. Alternatively, 4" and 10" rudders are also available.
Increase in the front area
In the front area of ​​the seat pan, the sides are raised so that less water can penetrate into the seat area. In the rear, the sides are kept lower for easier re-entry.
Optimized bow shape
The narrow bow shape makes the SR a fast surf ski.