The stable touring SUP
ULTRA Touring
Choose your desired model or shop in a bundle with a light carbon paddle:
The iSUPs with carbon stringer
Sold out
Save 416,00 €
Sold out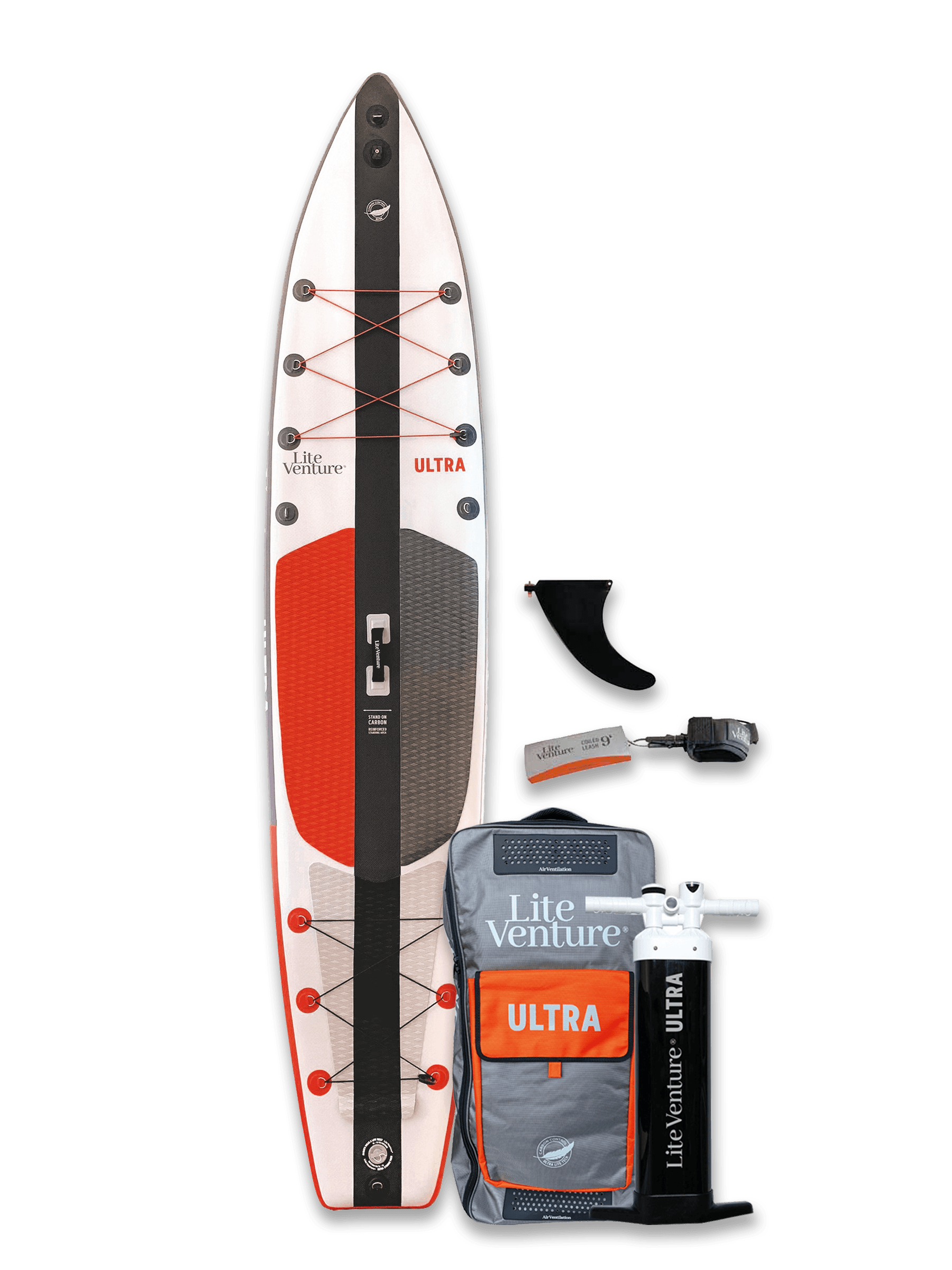 Lite Venture ULTRA Touring iSUP
The inflatable stand up paddle board with the board concept for paddlers who don't want to make any compromises: The stiff, sporty board with the flat rocker can be used as a fast tourer for after-work laps as well as for multi-day tours with a lot of luggage.
Suitable for:
Paddler weight 60-120 kg
Total load 140 kg
Tour, multi-day tour
Dimensions
11'6" x 31' | 12'6" x 30'
353 x 79 | 384 x 76 cm
10,5 kg | 320 l Vol
Material
Prelaminated Woven
Double Layer Drop Stitch,
Carbon, Cordura (Trolley Bag)
Accesories
Board, Trolleybag, Triple Action Pump, Leash, Fin, Repair set
Lite Venture® ULTRA Tour - the stand up paddle board with the carbon stringer
This is why the ULTRA iSUP is so stable:
This inflatable touring stand up paddle board is incredibly stiff and stable even under heavy loads. Anyone who is on tour for a few days also has luggage with them and cannot always predict the conditions - good if the board has reserves!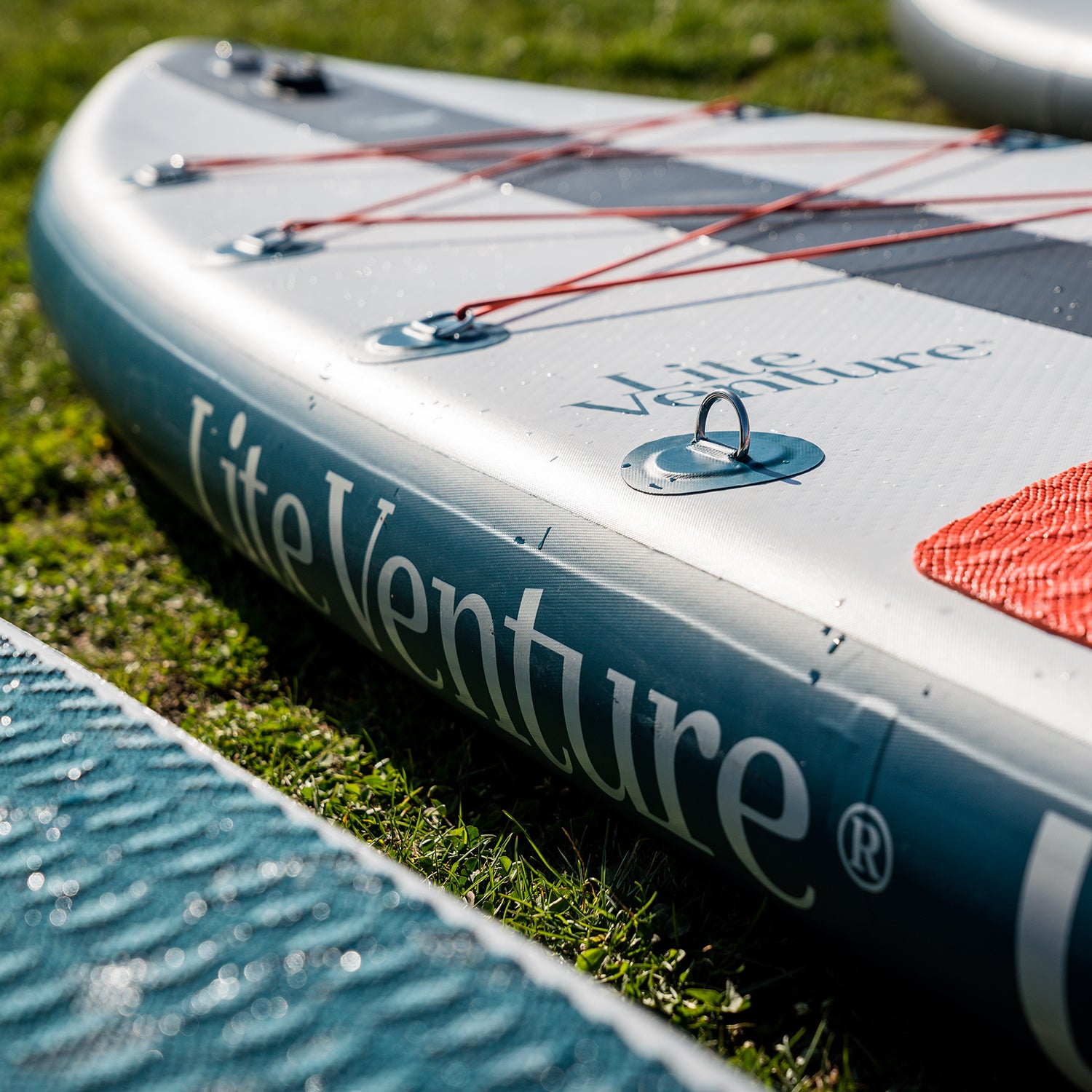 Material
The continuous carbon stringer and the high-quality prelaminated dropstitch double layer keep the board
stiff.
in all conditions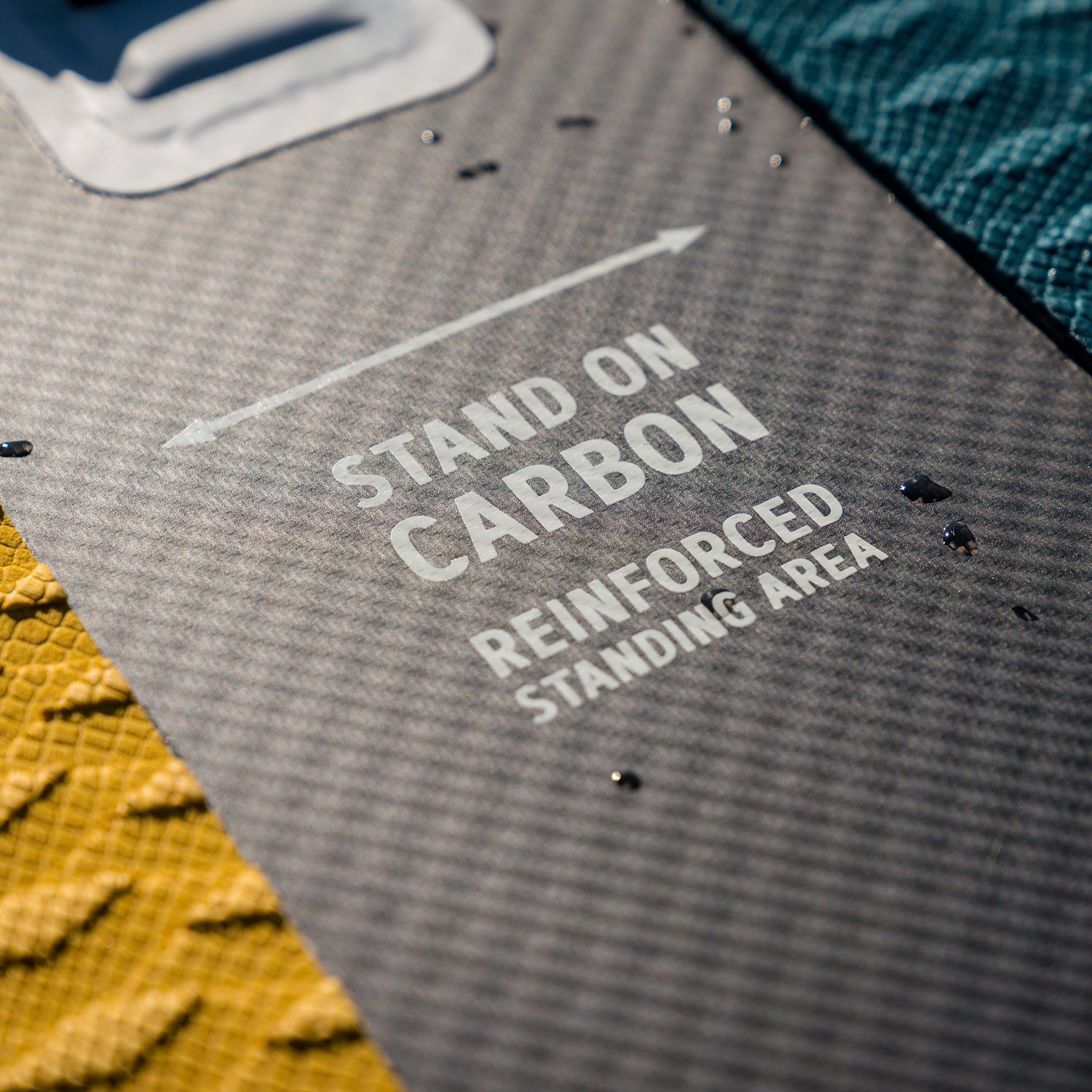 Carbon-Stringer
The continuous strip of carbon fabric minimizes vibrations. The standing surfaces are also lined with carbon, which gives a "bombproof" feeling of standing.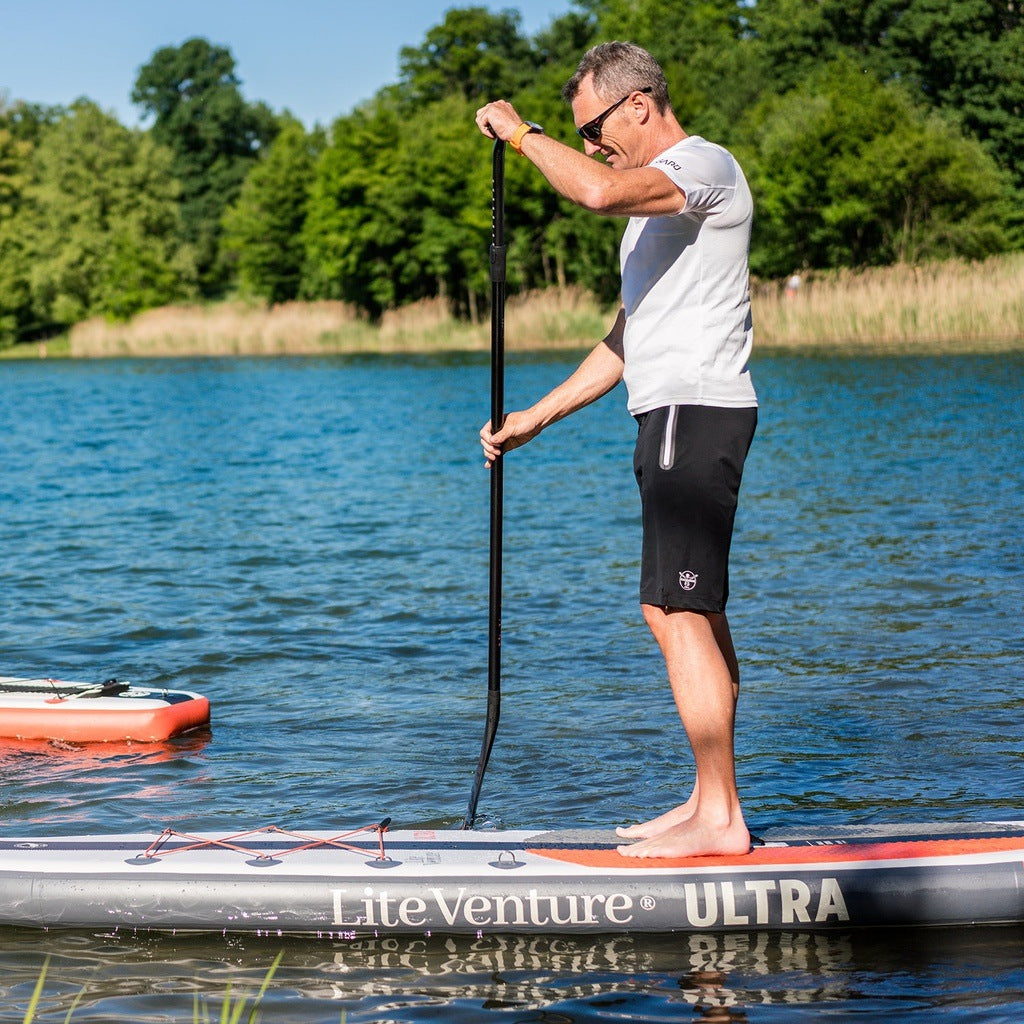 Sporty
The non-slip kick pad on the rear enables safe pivot turns. The board is also suitable for more sporty tours, especially in the 12'6" version.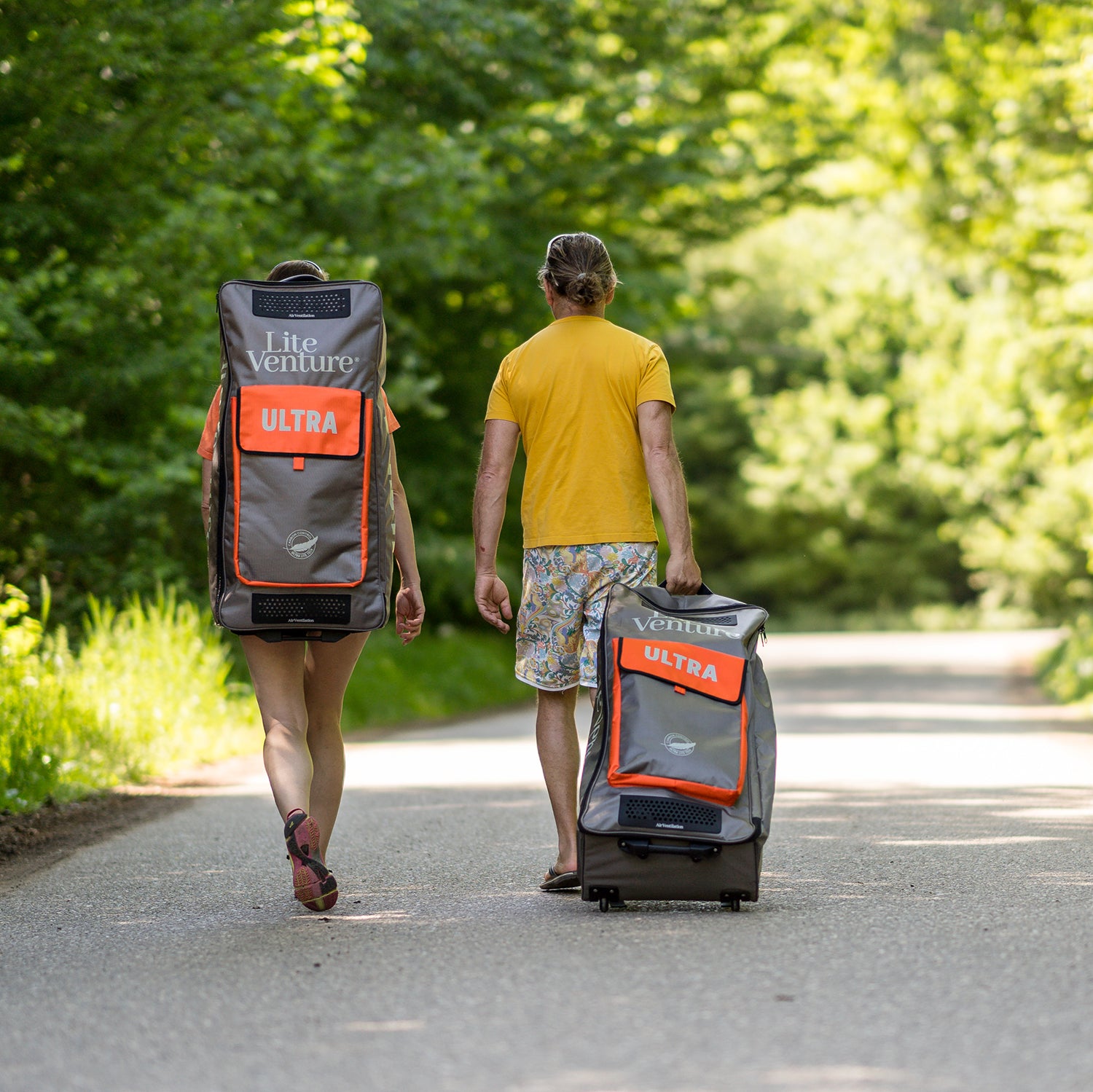 Trolley Bag
The Lite Venture ULTRA iSUP comes in a high-quality case that can be transported as a trolley or backpack.
Triple Action Pumpe
The set includes the large-volume triple action pump: this allows the board to be inflated quickly and effortlessly. In the third stage, it works effectively with moderate effort.
Top for sup with dog
Due to its high rigidity, it is also suitable for paddling with a dog. This SUP brings tremendous stability and is compatible with the Lite Venture DogPad.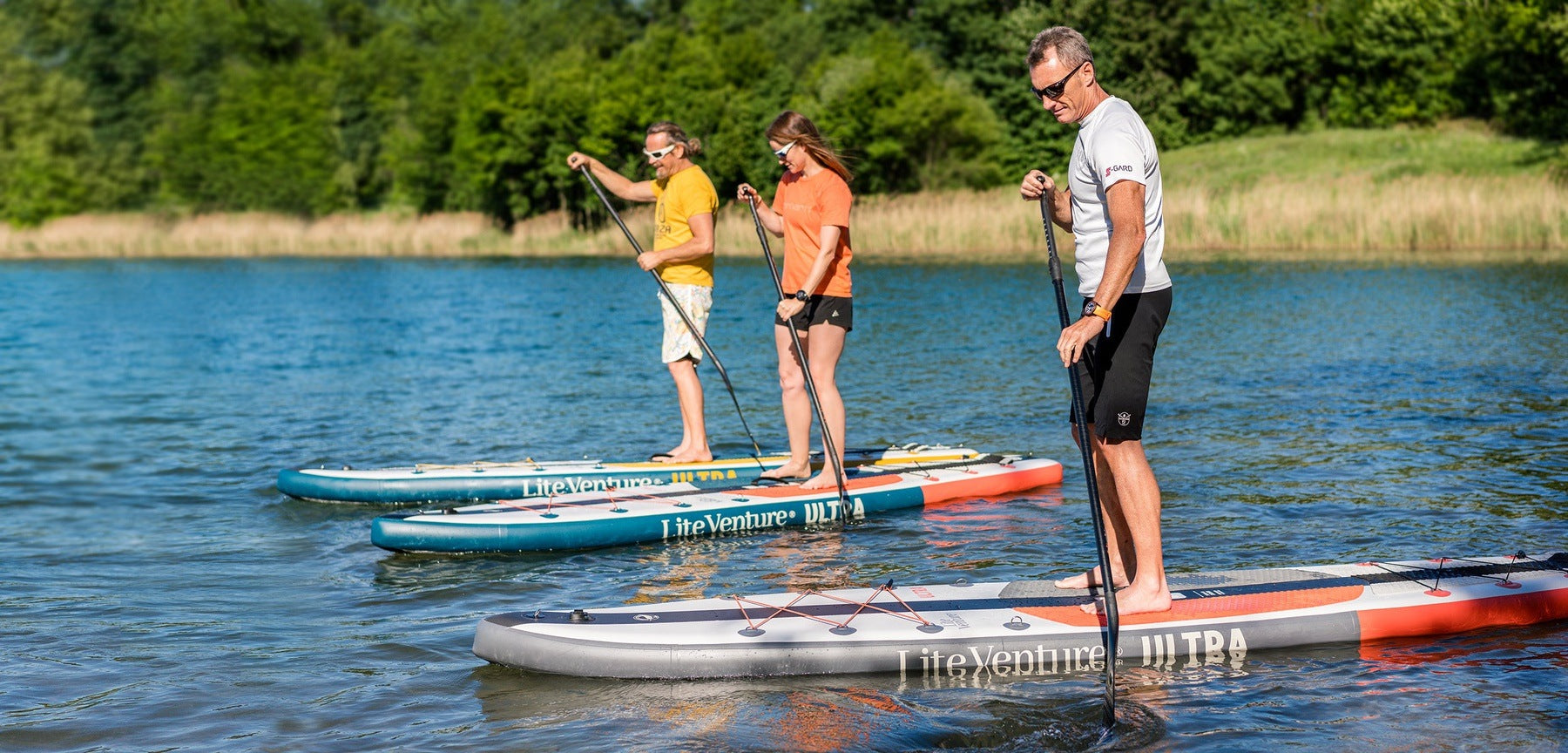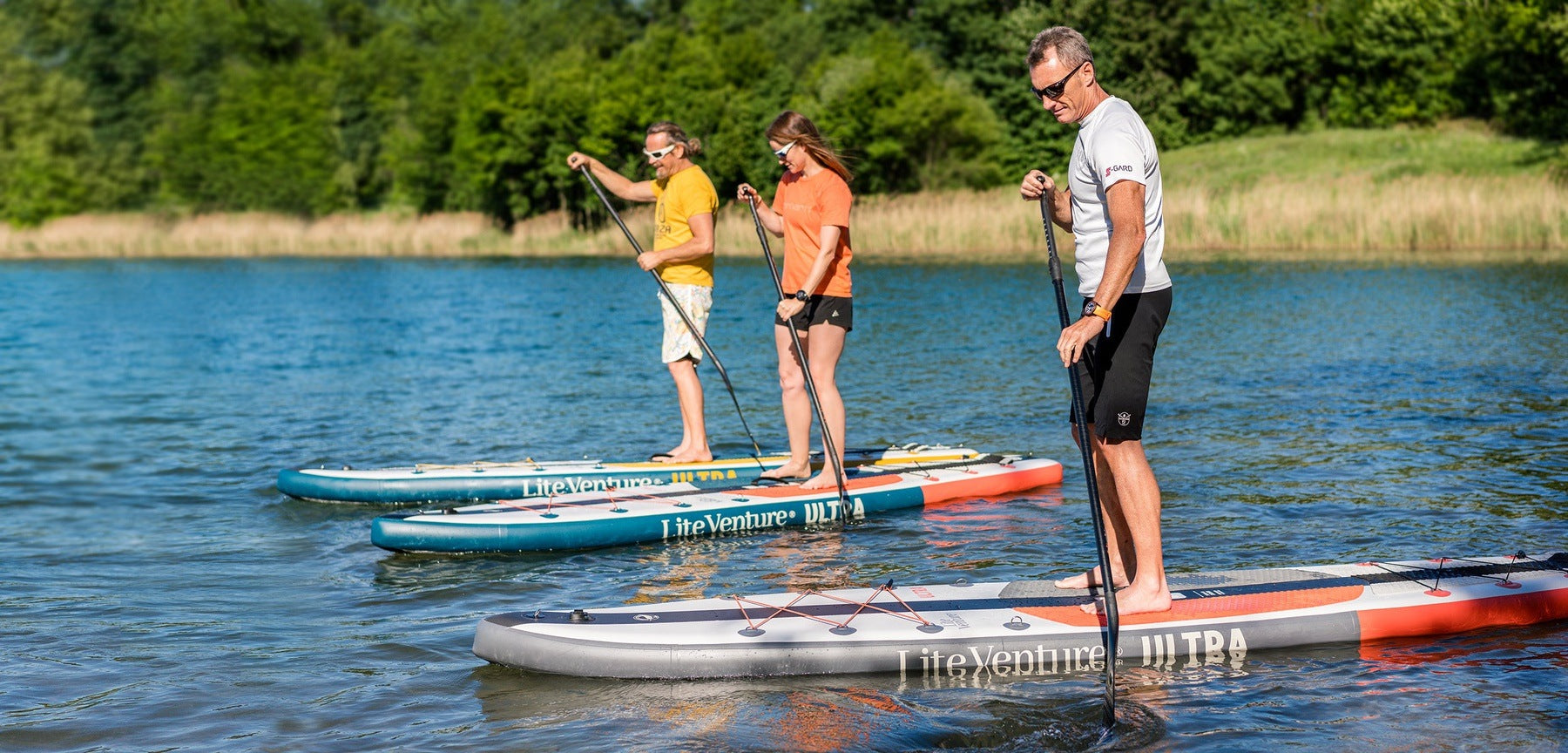 Flat rocker
Long waterline = higher directional stability and speed. Changing sides of the paddle less often.
Compact in 11'6" x 31"
The 11'6" variant is a little easier to maneuver and offers more stability due to its greater width.
Carbonstringer
Continuous on top and bottom, it minimizes vibrations and ensures maximum rigidity.
Kickpad
Non-slip kick pad on the rear for pivot turns and technique training.
Durable
Can be loaded up to 120 kilos of paddler weight without sagging!
The ULTRA 11'6" tested by SUP TV
"It's one of the stiffest boards we've had in testing so far!"
Lite Venture Dry Edition Linie
The waterproof backpack is part of the ingenious concept behind the ULTRA Light board. It is made of PVC-free material (TPU). This is much more environmentally friendly in production and disposal - and also has a pleasant, noble-rough feel. We also offer a line with 28 liter drybags and a practical 30 liter backpack suitable for everyday use made of this material.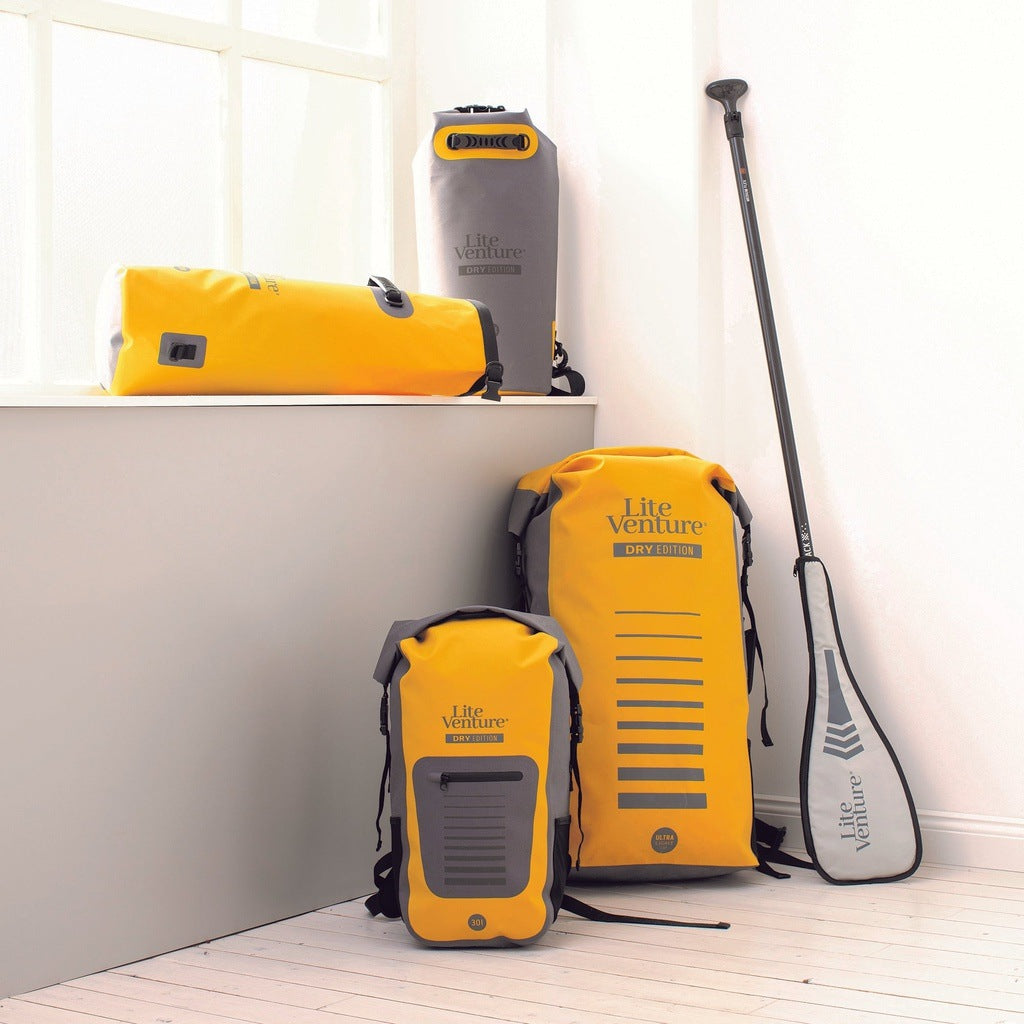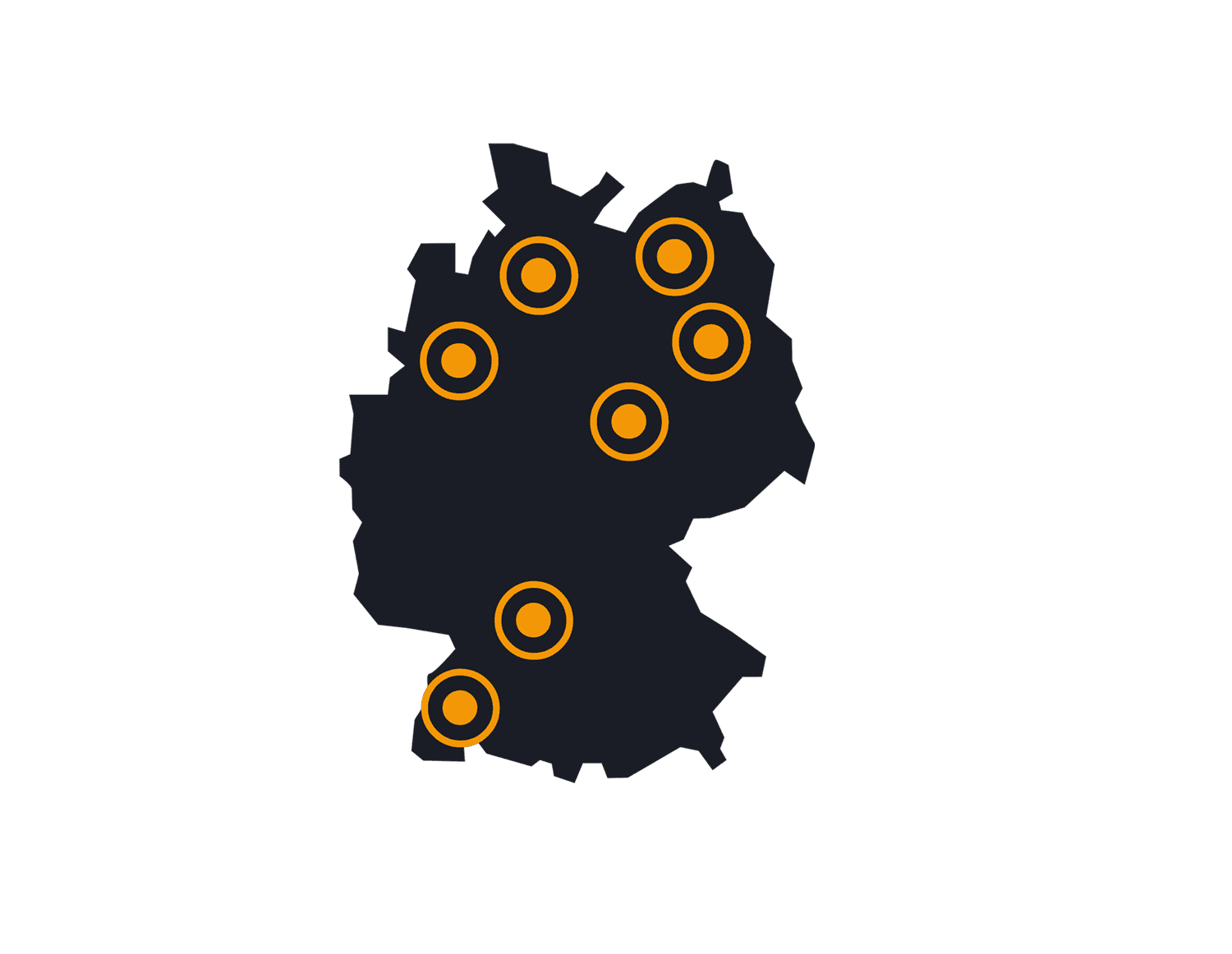 Try this board near you:
Just contact the location of your choice and make an appointment. Test the board you want. The board will be sent directly to you and your desired address when you place your order. When ordering, please let us know which station you tested it at.