🇨🇭Purchased by customers from Switzerland
Lite Venture's main location is in south-west Germany, about 30 km north of Basel, just off the A5. Advice, tests and purchases with on-site pick-up are possible here. The central warehouse is also located here, in the Breisgau business park. We therefore offer the largest range of immediately available kayaks, SUP boards and accessories.
As a customer residing in Switzerland, you will receive the customs papers for import into Switzerland when you shop locally. When crossing the border, have these papers stamped and send them back to us by registered post. We will then refund you the difference between German VAT (19%) and Swiss VAT (7.7%) by bank transfer.
Just before you visit us, find out about the availability of the product you want product and arrange a visit time:
+49 (0)7634 / 3409871 / info@liteventure.de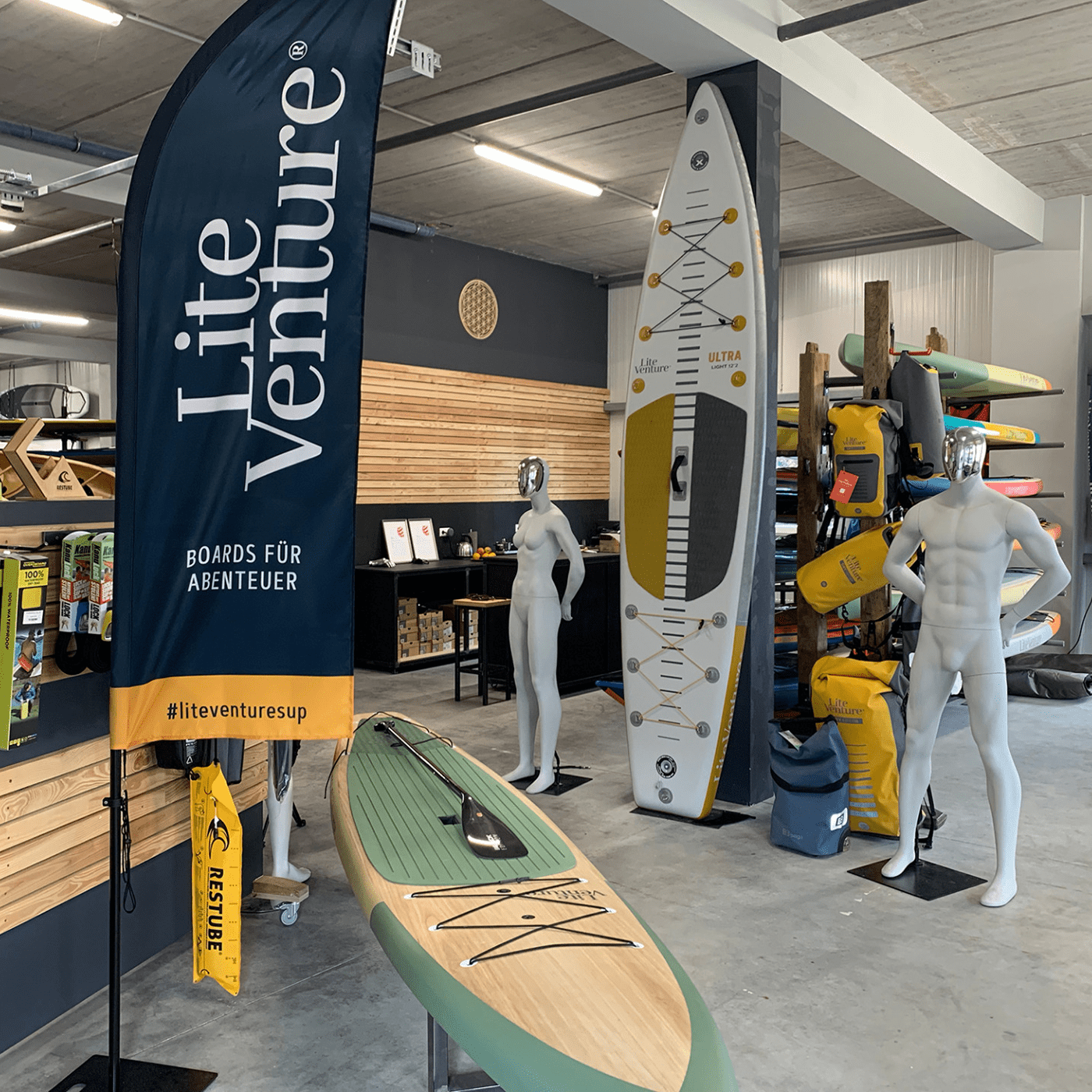 The showroom with a warehouse nearby offers the entire range