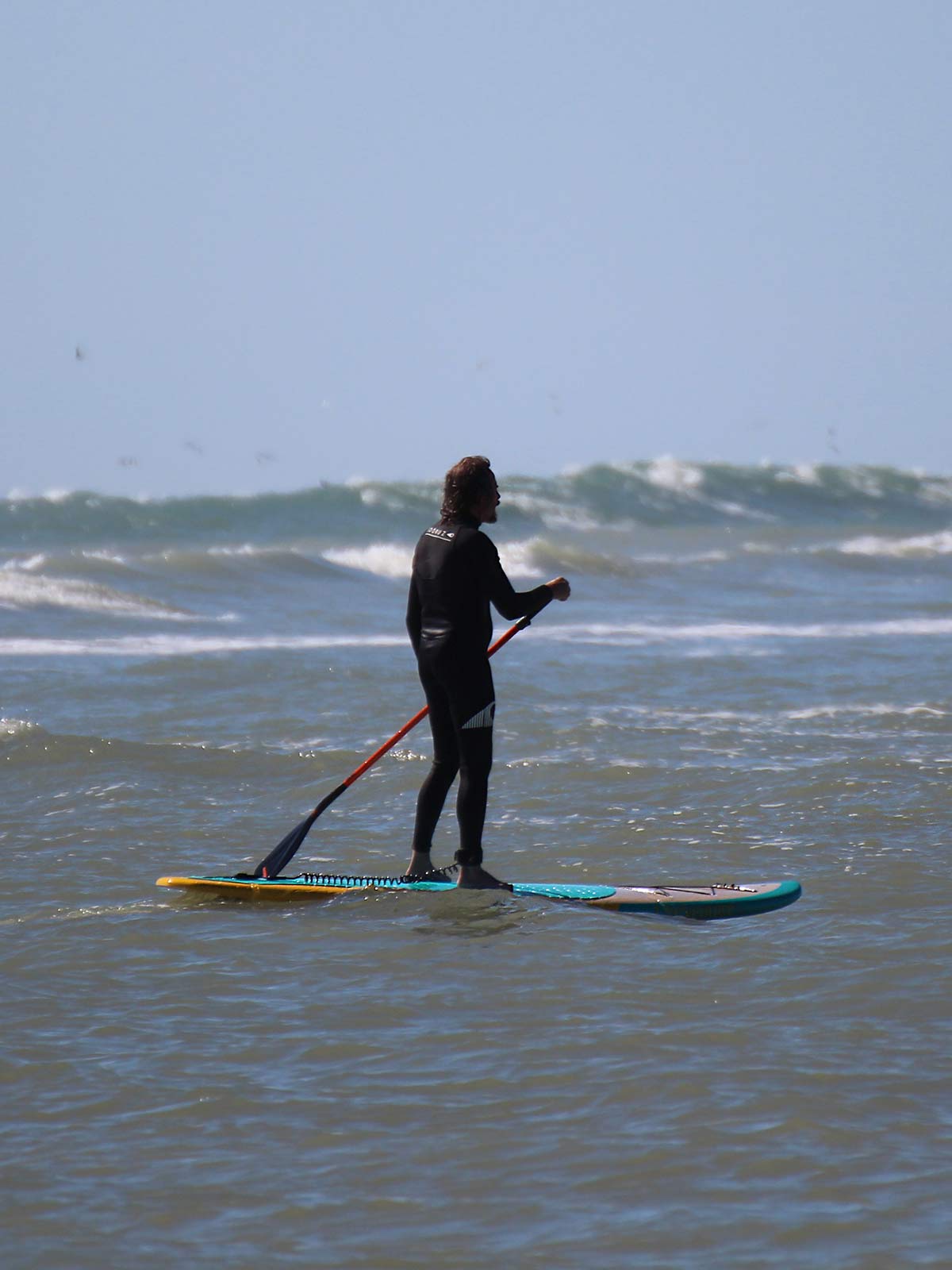 Lite Venture® Supsurfing Hardboard
10'6 Ray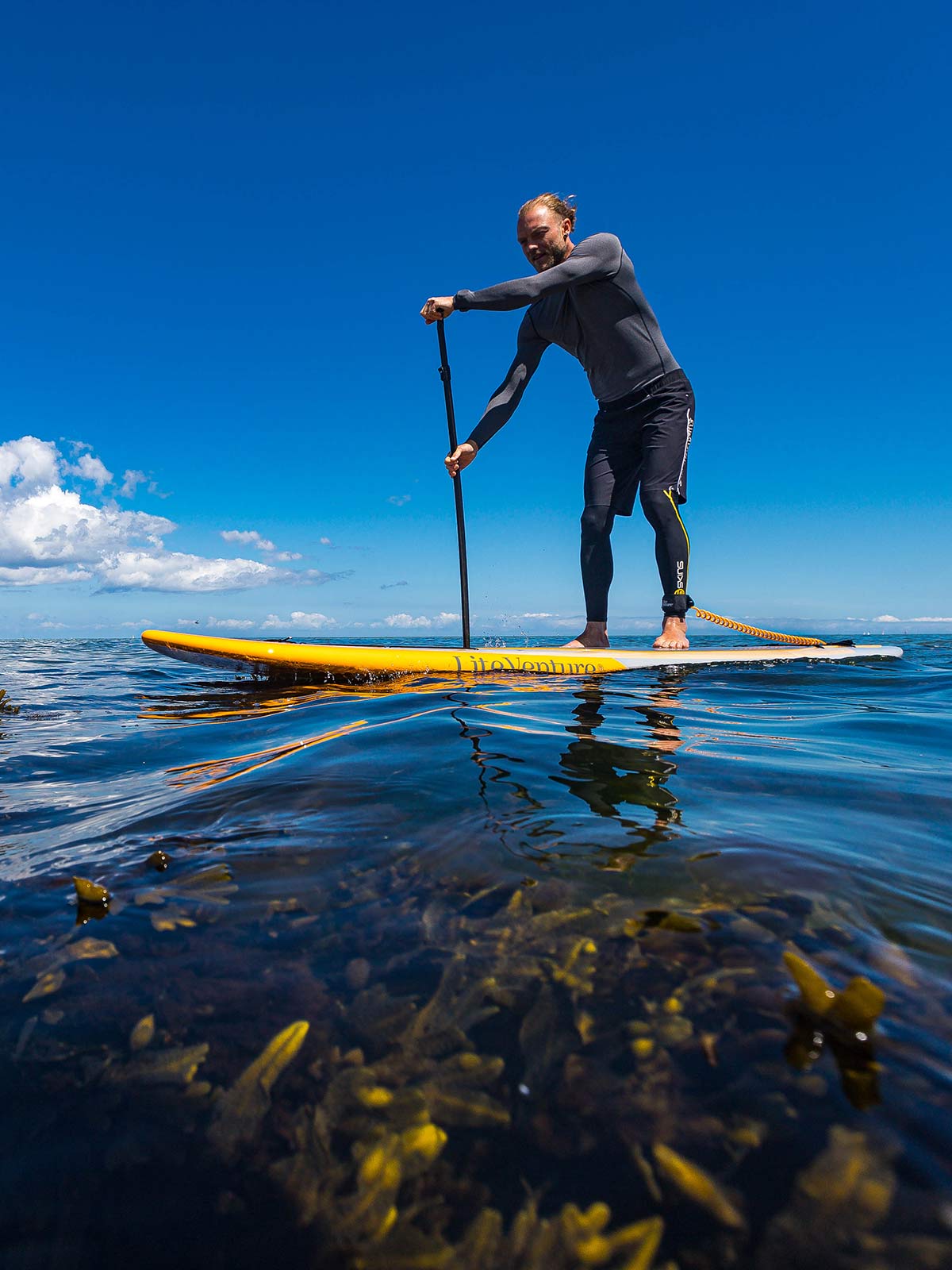 Lite Venture® for waves and touring
Ray 12'0

Lite Venture® Ray Supsurf Hardboards
10'6 Ray Supsurfer
The technical 10'6 Supsurf or the 12'0 for waves and tours
Choose your supsurf hardboard
Save 489,50 €
Save 489,50 €
Save 489,50 €
Lite Venture Ray 10'6 & 12'0
The two Lite Venture® all-round hardboards: Like all boards in the Woodline, they delight with a fine wooden deck made of paulownia and an efficient, gliding shape. Both boards have a slight rocker and a flat double concave on the bottom.

The compact 10'6" "Surf" is ideal for fun in the waves for paddlers up to 85 kilos. If you want to use it intensively in the waves and not for tours / flatwater, you can also go up to 100 kilos in weight.
The 12'0 is the choice if you want to paddle longer distances or for people who weigh up to 110 kg.
10'6" x 31'5 Ray Turquoise
Person 55-85 kg
216 l Vol. | 11 kg
1 Allround-Finne G10
Türkis / Gelb
10'6" x 31'5 Supsurf
person 55-85 kg
216 l vol. | 11 kg
3 fin system, non-slip pad
orange/grey
12'0" x 31'5 Ray
Person 60-100 kg
231 l Vol. | 12 kg
1 All-round fin G10
Orange/Grey
Lite Venture® Ray models
These properties characterize the SUP boards for waves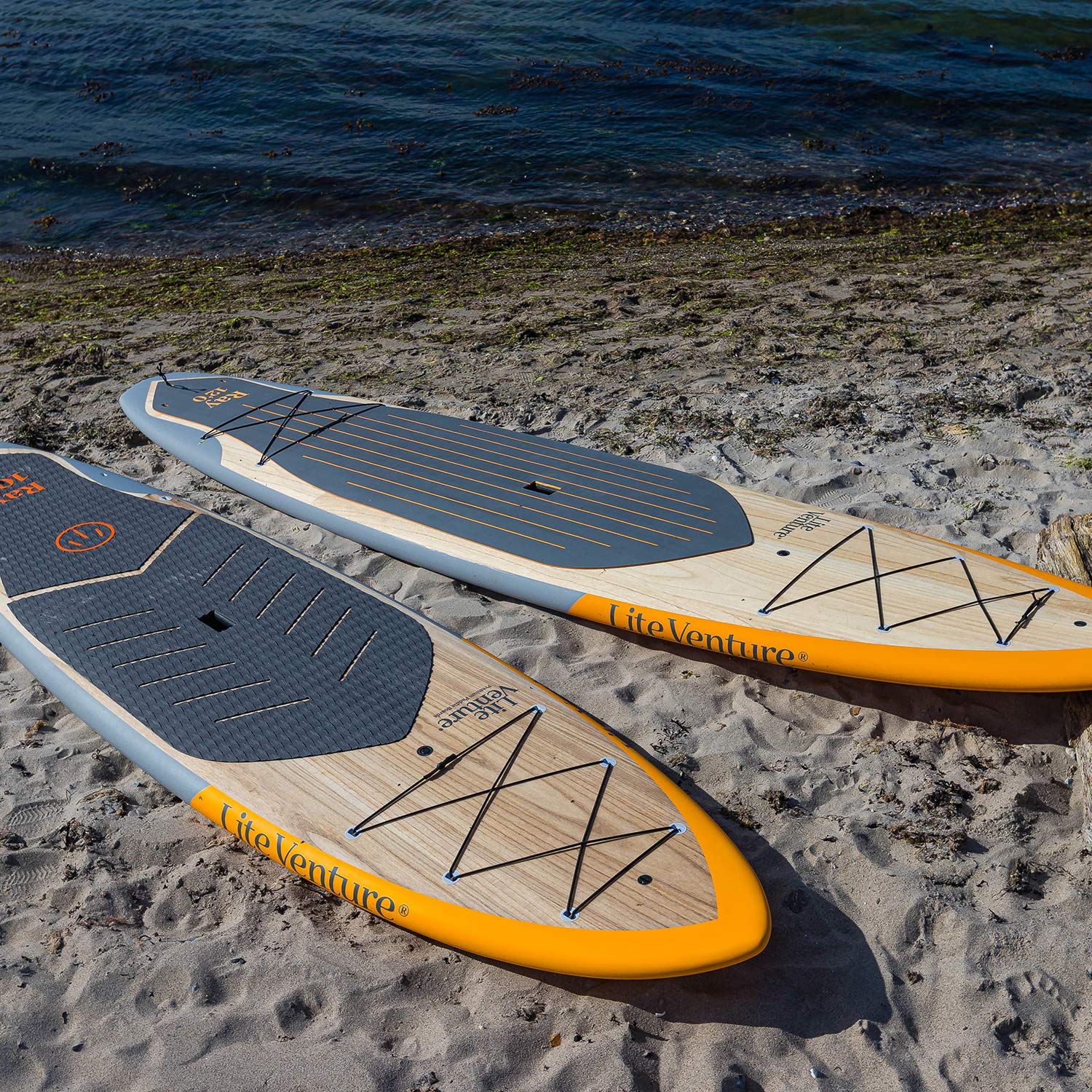 Ray 10'6 and 12'0
The Ray comes in two lengths. 10'6 is optimized for sup surfing and agile behaviour, 12'0 also combines touring/flat water.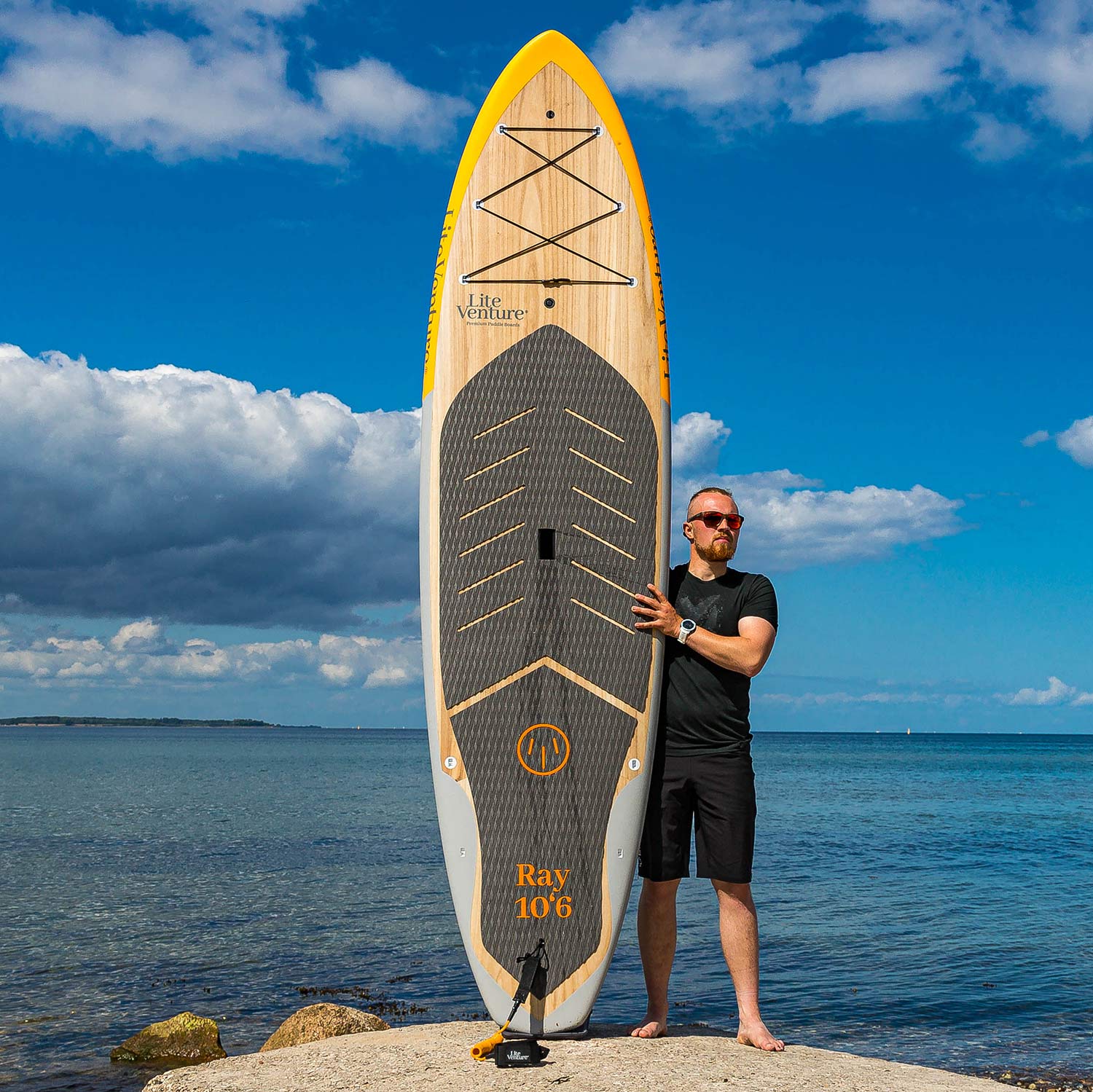 The technical
Non-slip deck pad and three fins distinguish the 10'6 Ray Supsurf from the 10'6 Ray.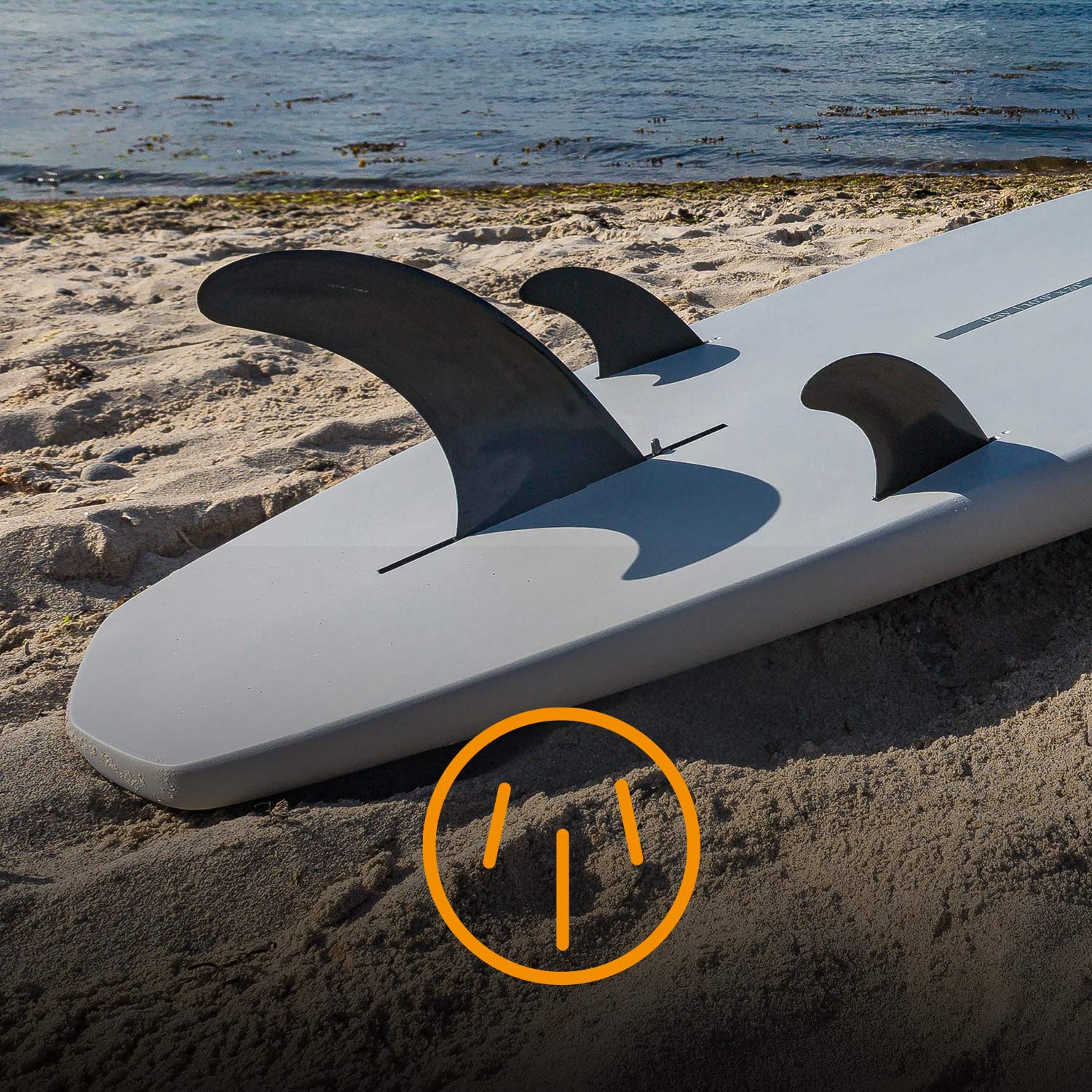 Three Finns at 10'6
Two side mini fins can be added to the 10'6 Ray Supsurf model. They are included with the board.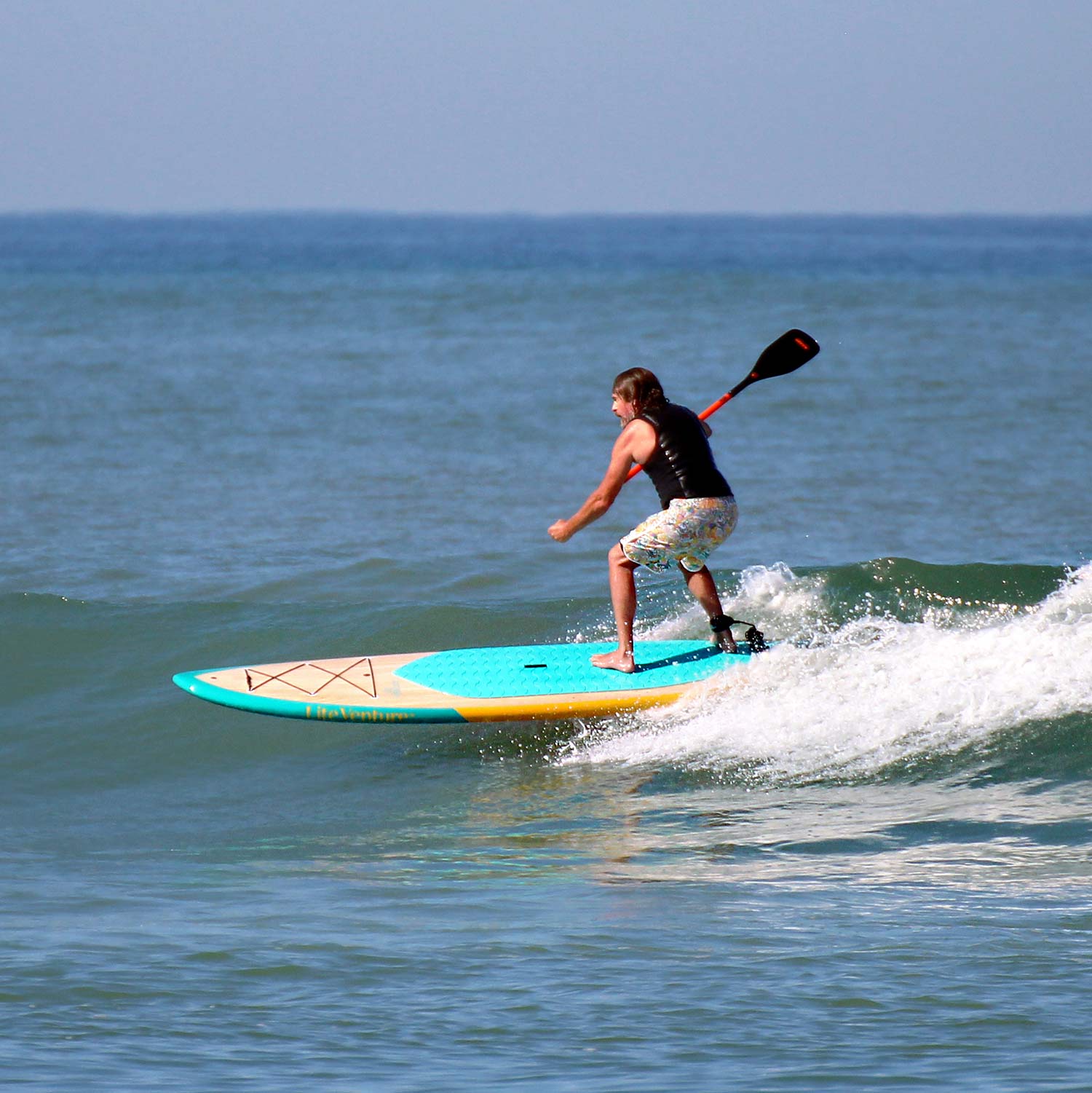 Ray 10'6
The compact Ray with a length of 10'6 also allows supsurfing in more moderate conditions. In shallow water it can be used for shorter tours.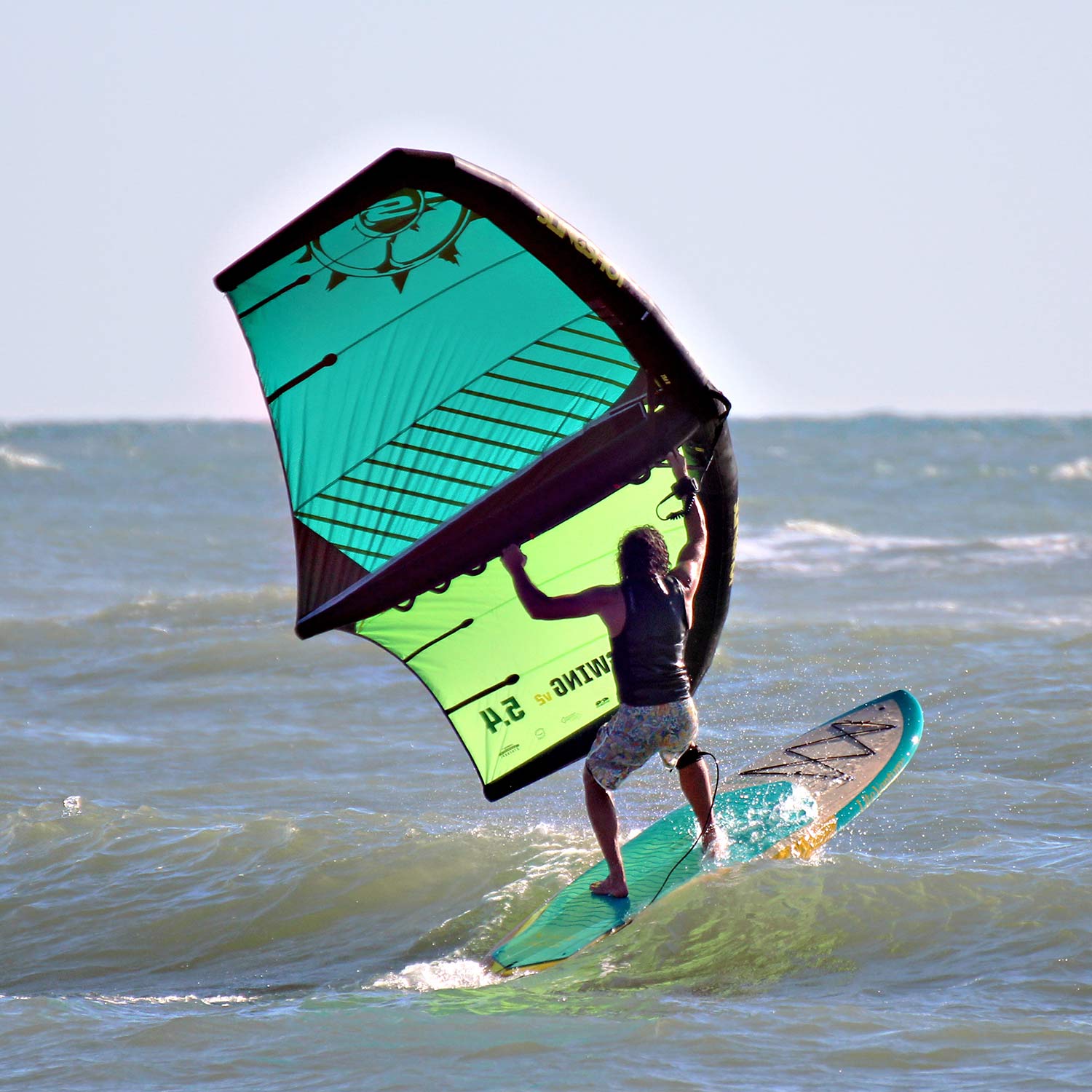 Can be combined with Wing
When it's windy, the 10'6 hardboards can also be combined with a wing. A sense of achievement can be achieved more quickly in this combination than with wing foiling.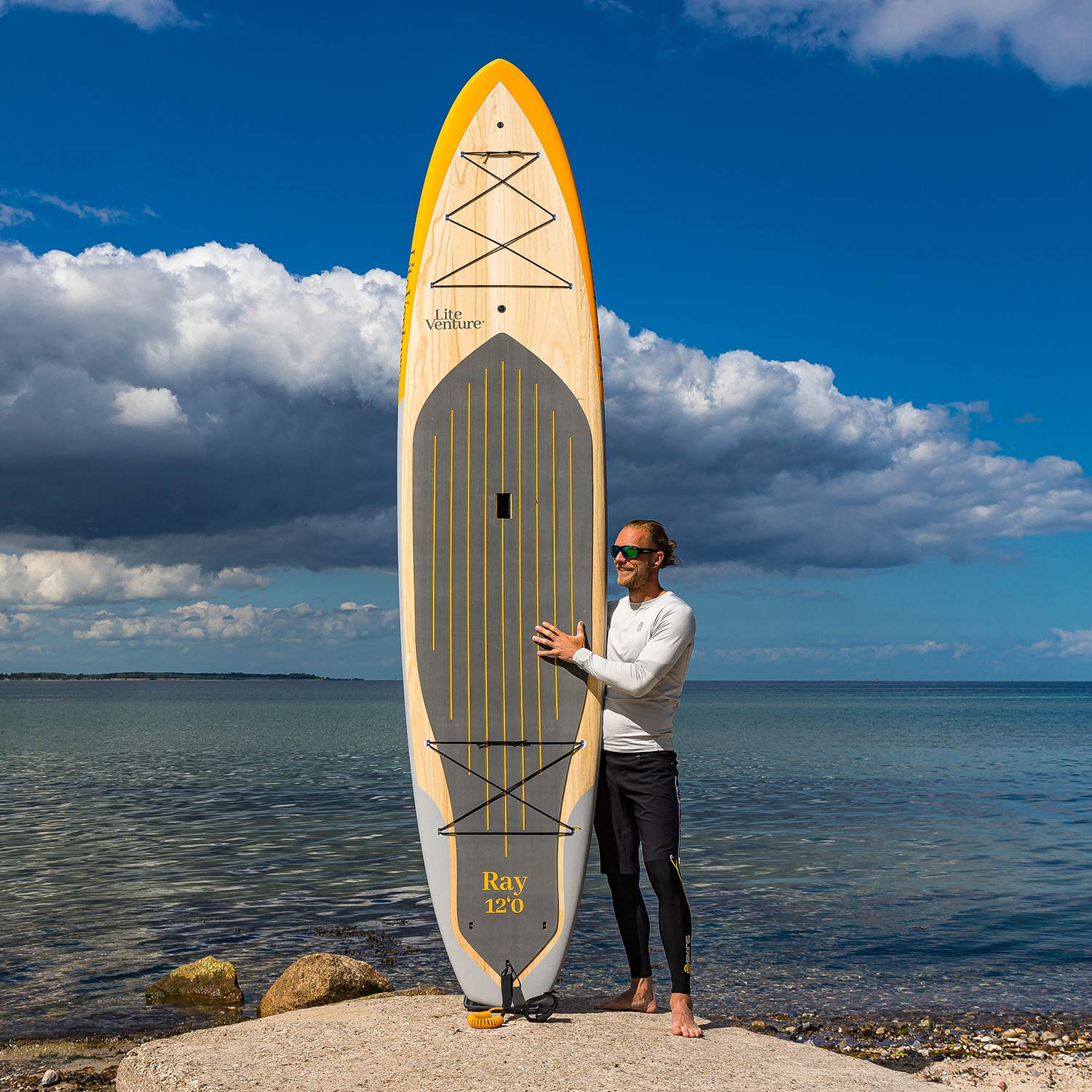 Ray 12'0
Supsurfing and touring combined: The longer Ray in 12'0 impresses with its suitability for two worlds.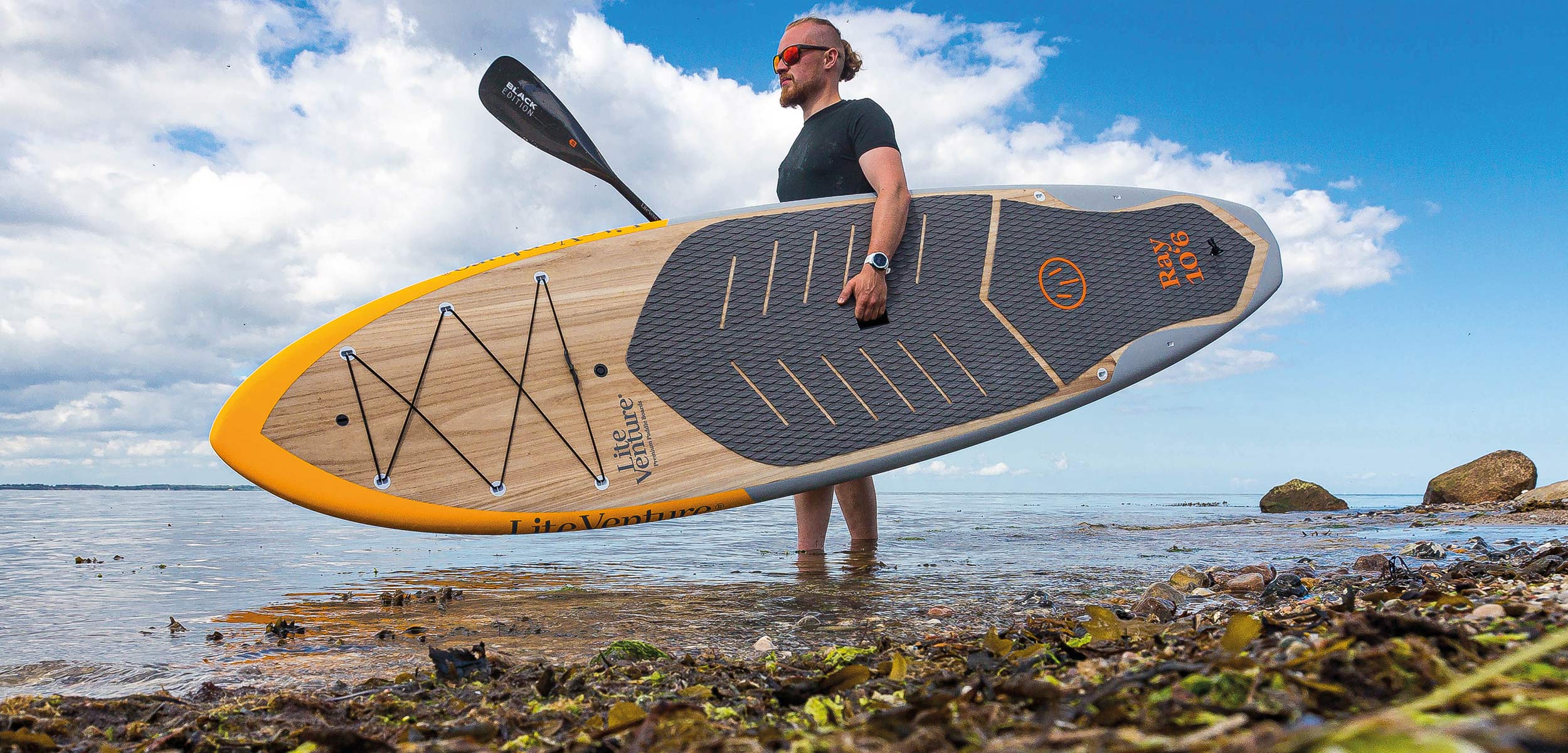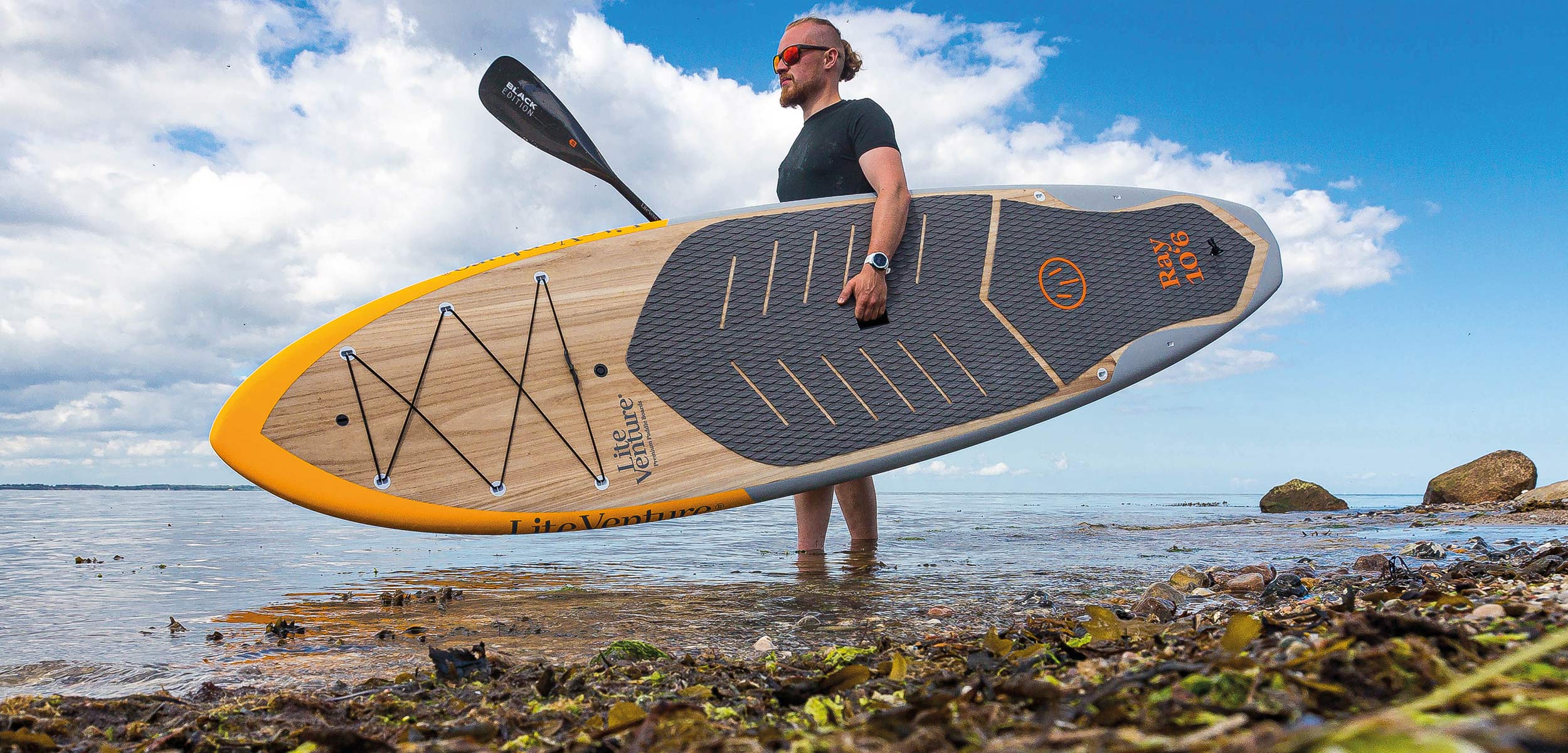 Flat rocker
Share useful information about your product features.
Backpack
Share useful information about your product features.
rigidity
Share useful information about your product features.
Carbon paddle set
Share useful information about your product features.
The Ray 12'0 x 31 tested by Martin Teichmann and /gle.tv
Conclusion: Extremely good processing quality and top properties on the water. The board can be tested at SupTrip in Potsdam and at all other Lite Venture test stations.
Ray 10'6: Very good straight-line stability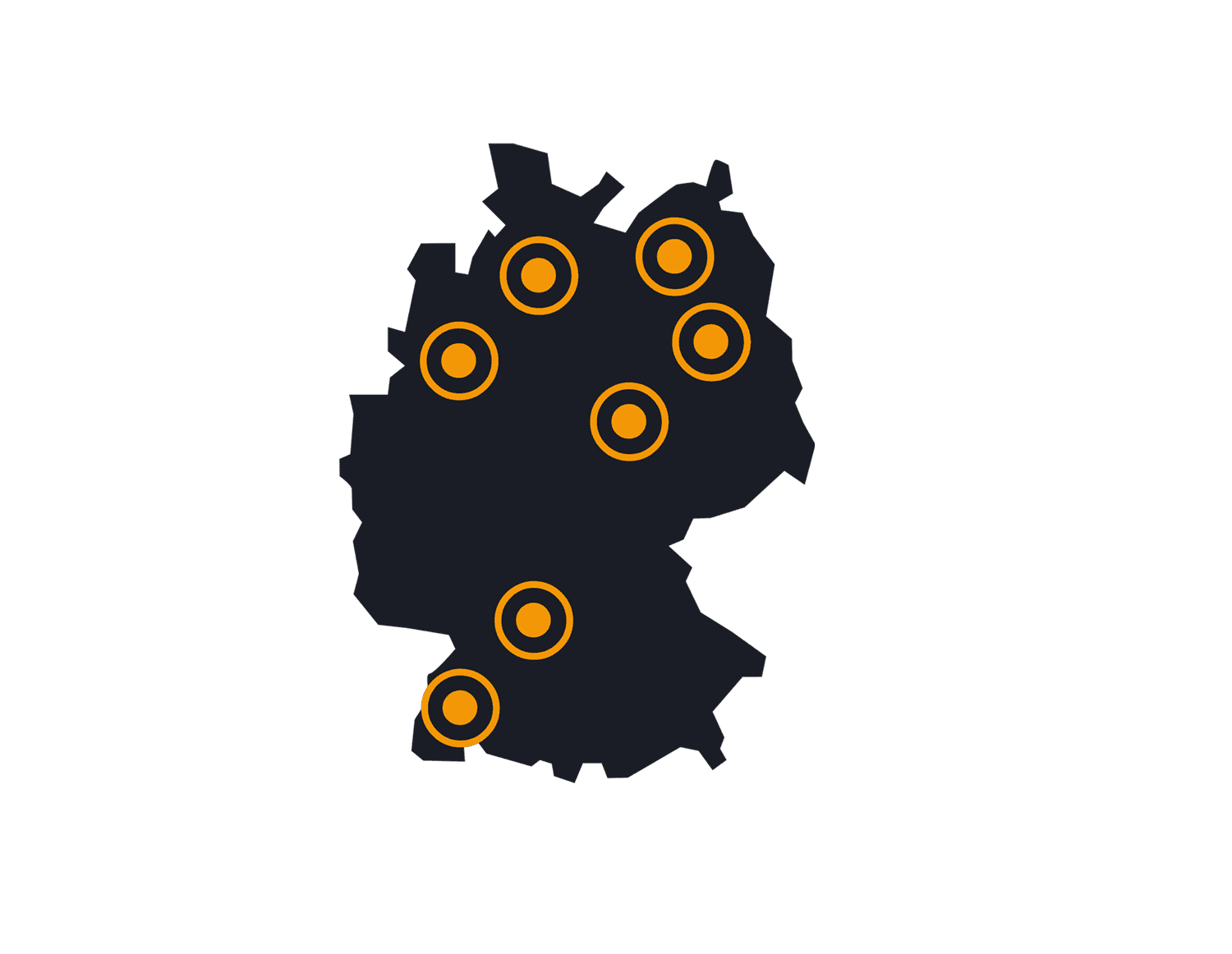 Try this board near you:
Just contact the location of your choice and make an appointment. Test the board you want. The board will be sent directly to you and your desired address when you place your order. When ordering, please let us know which station you tested it at.