We ship kayaks, surfskis and hardboards throughout Europe by forwarding agency. The most important prerequisite for safe transport is very good packaging. That's why we've developed a system that protects your kayak and allows suppliers to handle it safely: The Safety Box.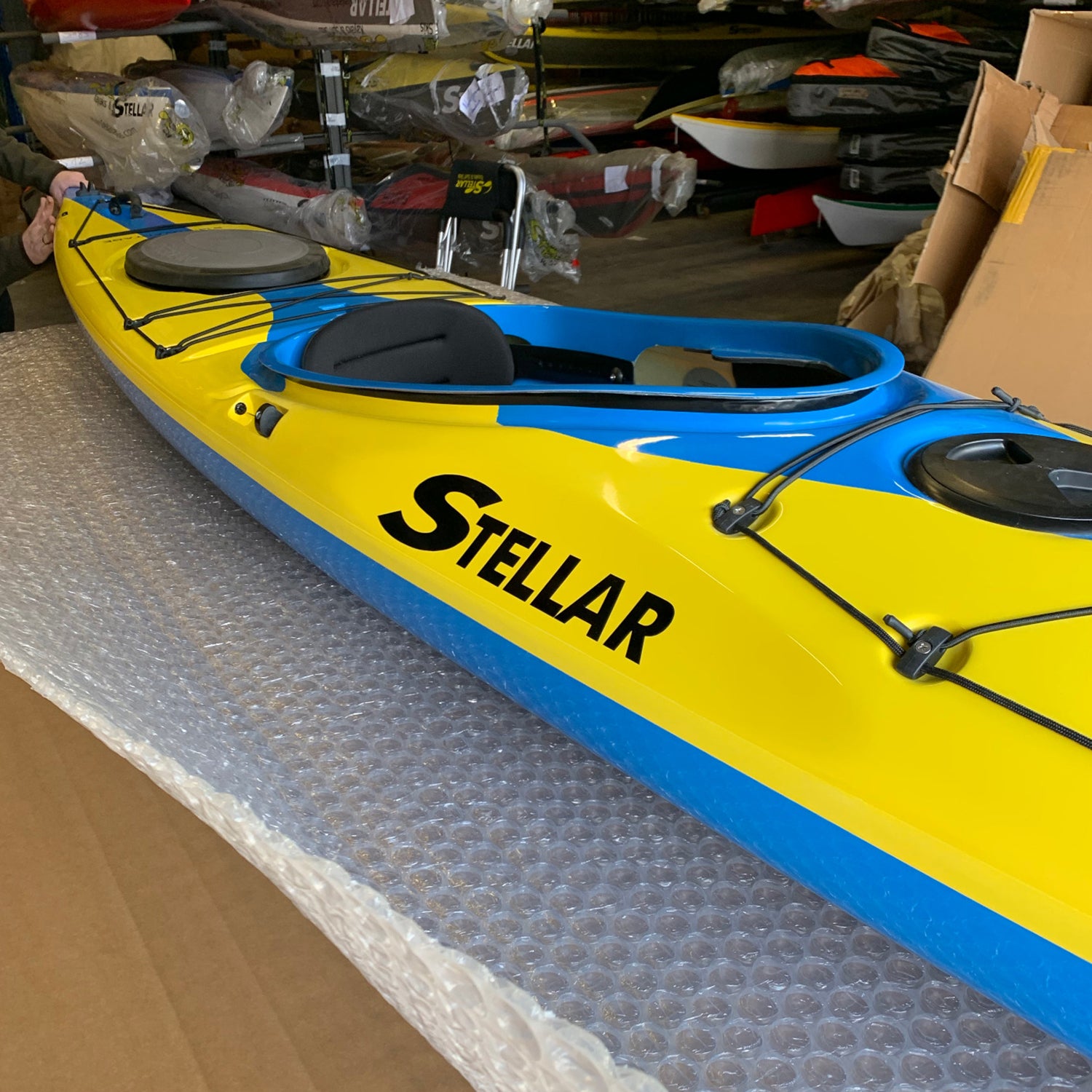 The kayak you order will first be well padded. It is packed with special and very robust bubble wrap. It is completely wrapped in it and gets a second skin: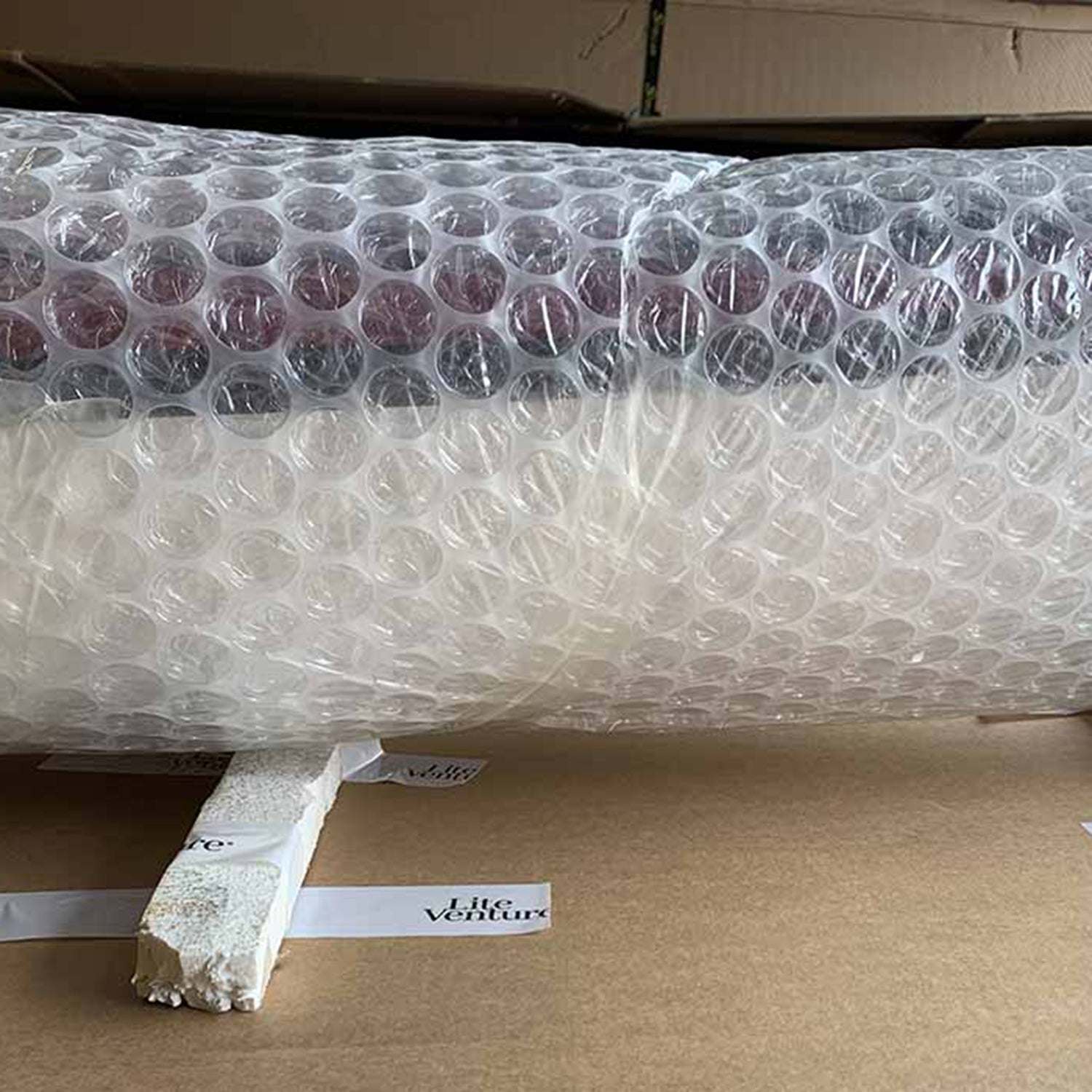 Inside the cardboard box, it will stand on foam padding that cushions the effects of the cardboard being set down and pushed.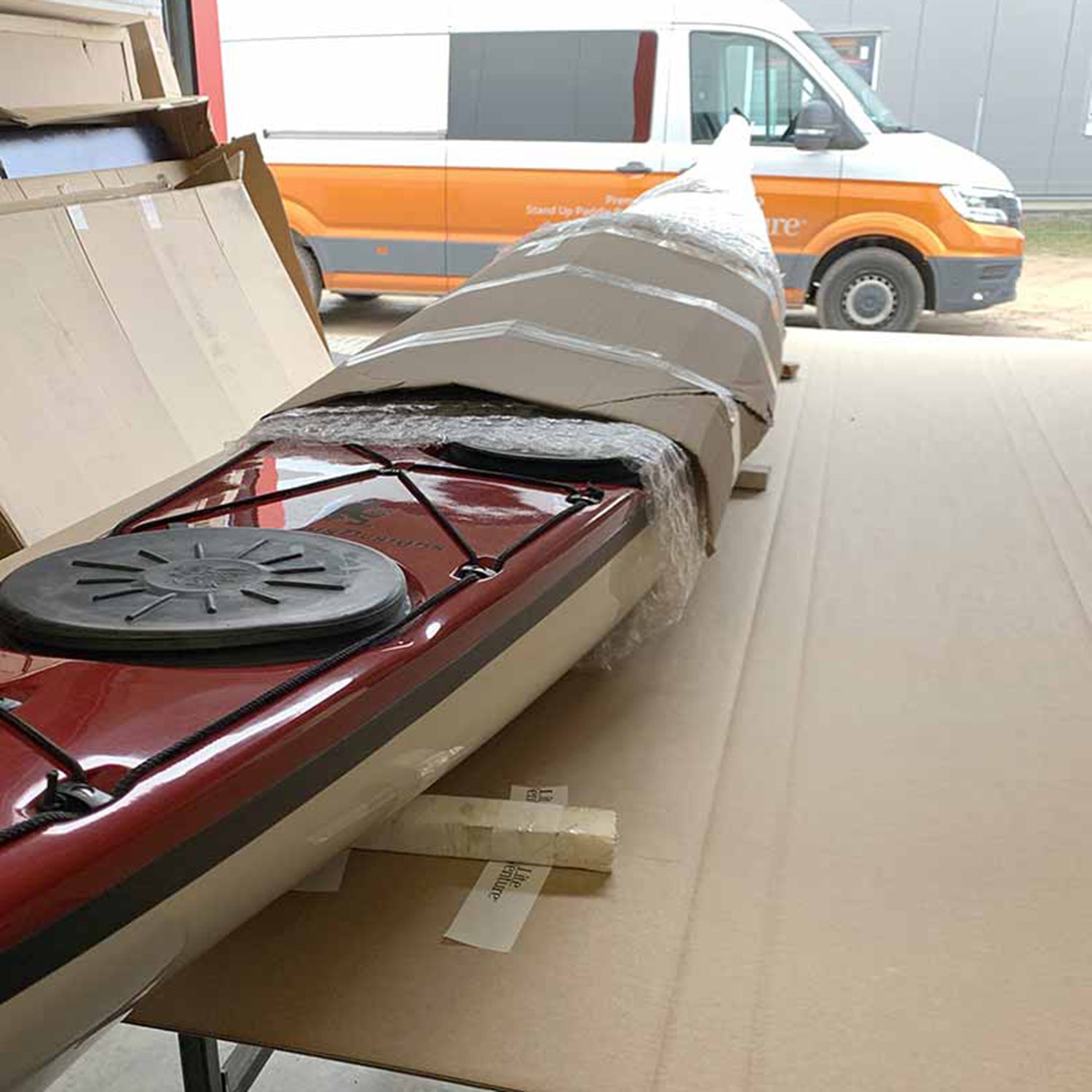 In the middle of the kayak, the bubble wrap is additionally reinforced with cardboard.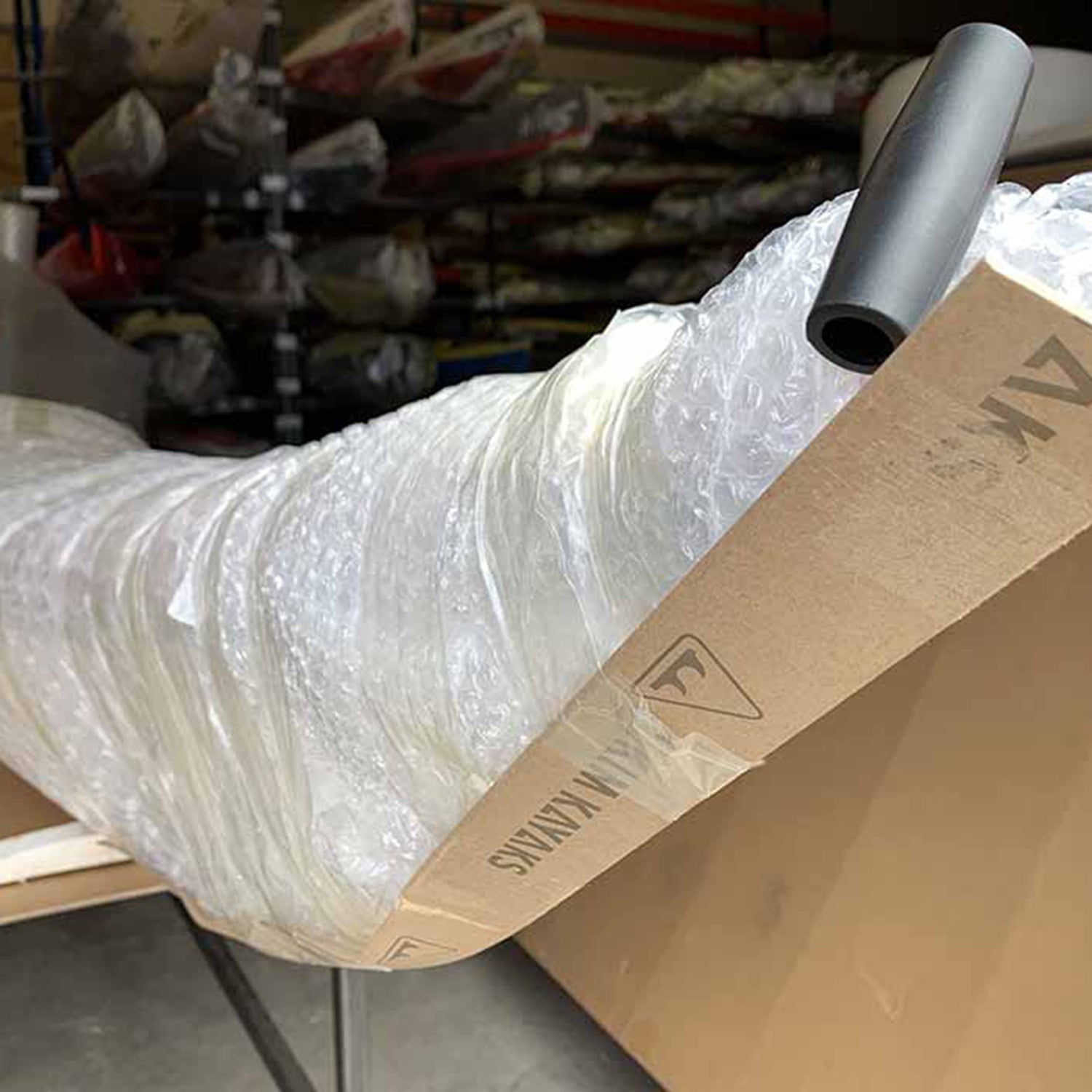 The front and rear keel are reinforced with cardboard to protect the kayak in this area when it touches down: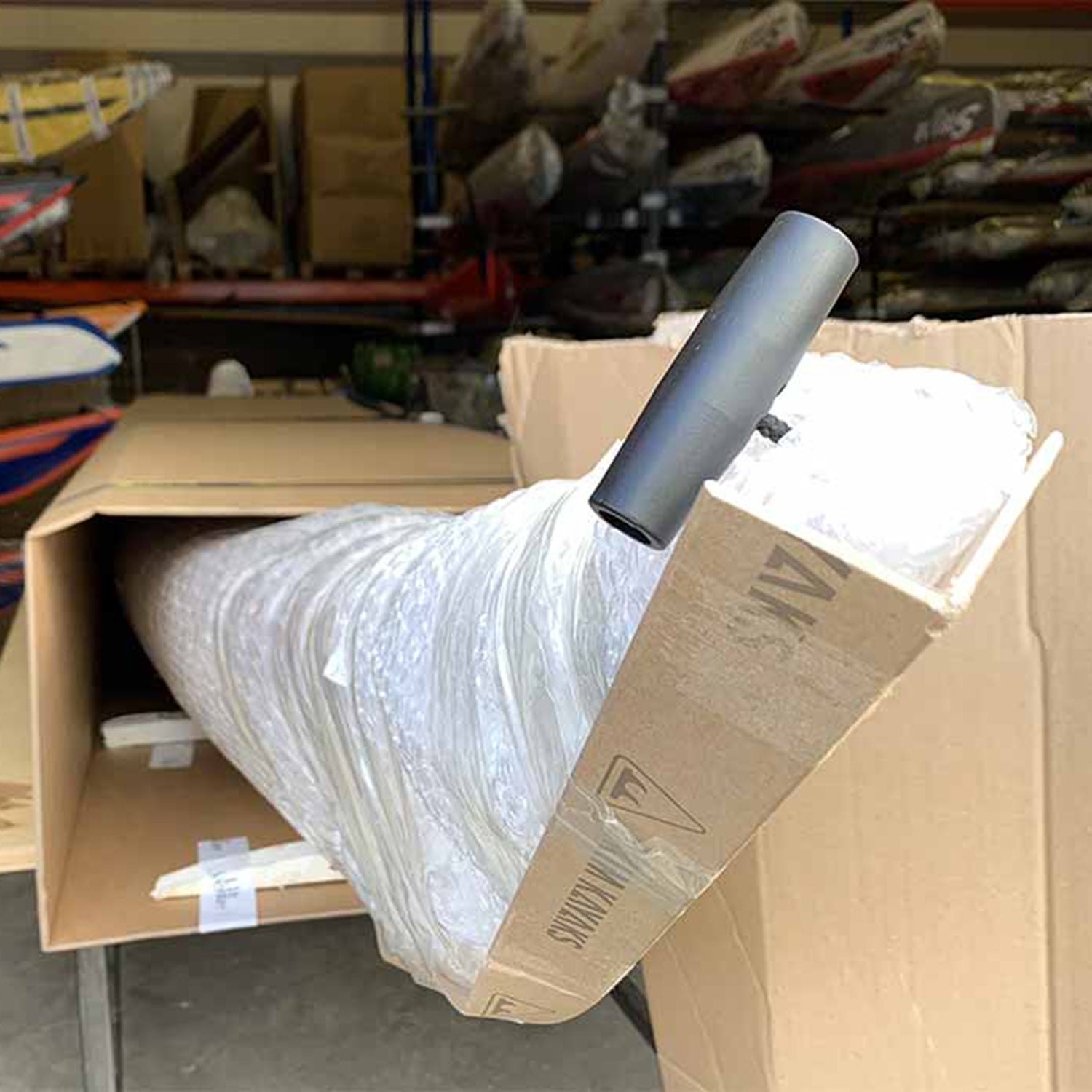 Then the cardboard box is placed in the middle of the kayak.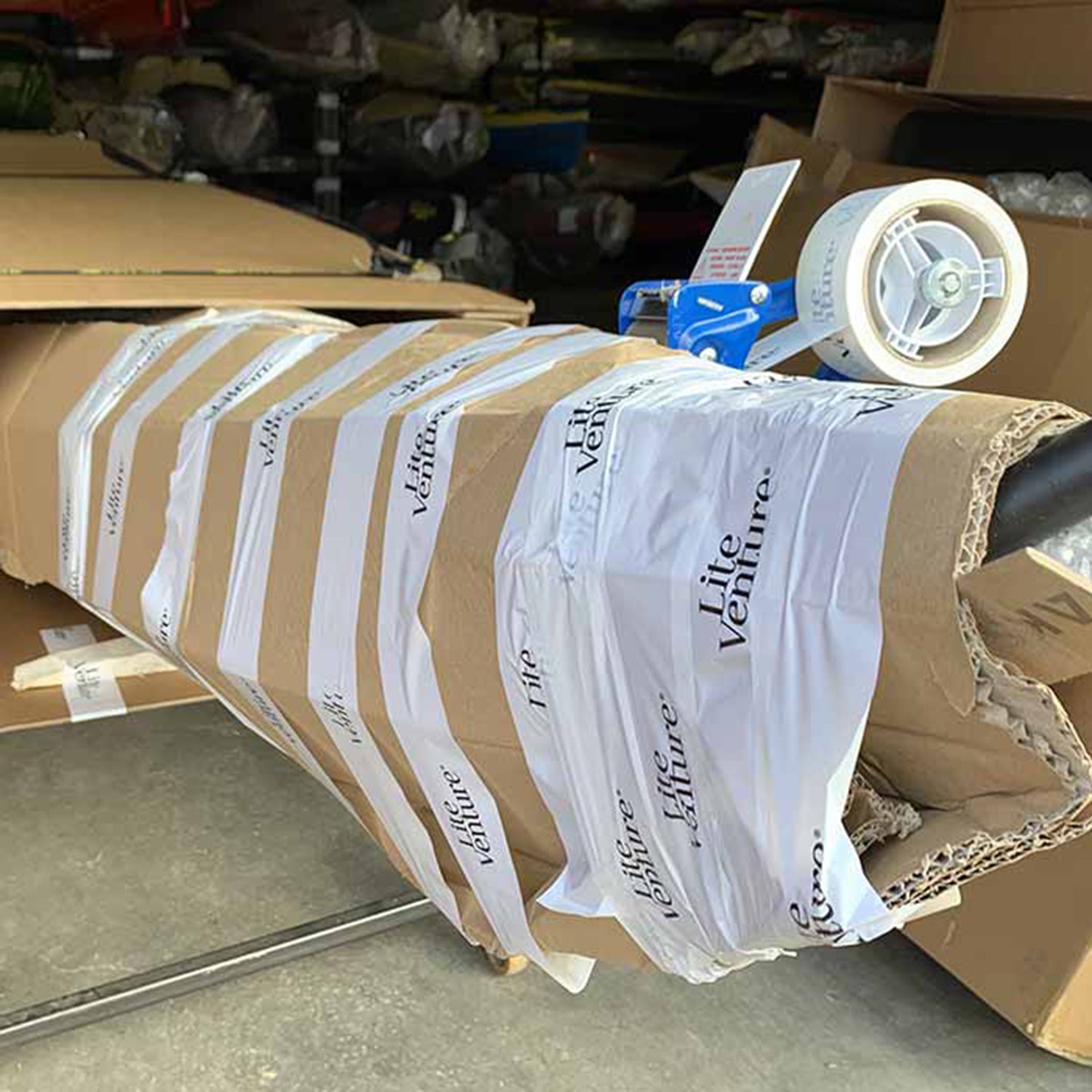 The two-wall corrugated cardboard is extra strong and 7 millimeters thick. Thanks to its prefolding, it can still be neatly edged and processed. The front and rear of the kayak are additionally protected with cardboard.
Finally, two lashing straps secure the box. Thanks to these straps, it is also possible to carry and move the package safely.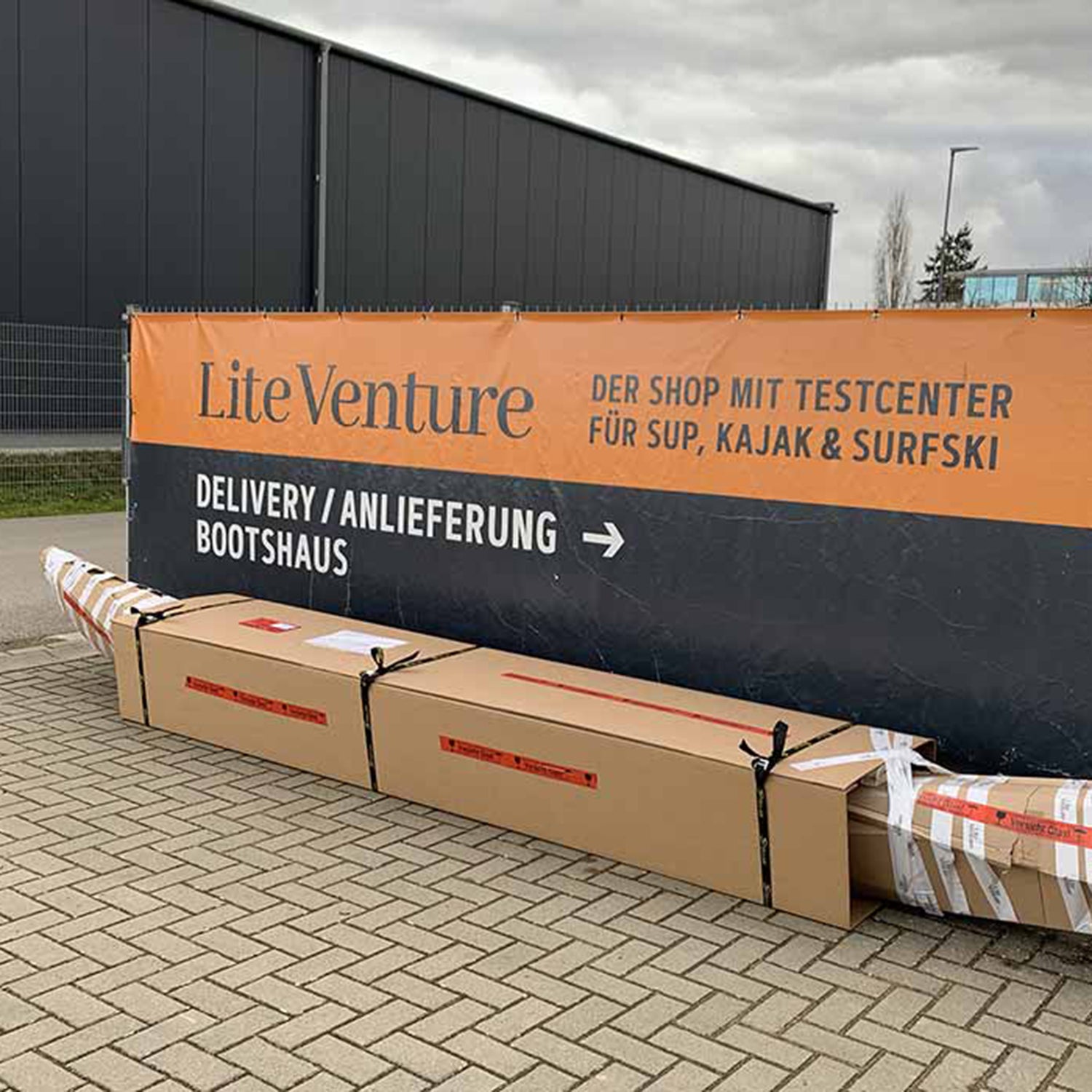 In coordination with our on-site forwarding agent, the package will then be picked up and taken to the distribution center for further dispatch.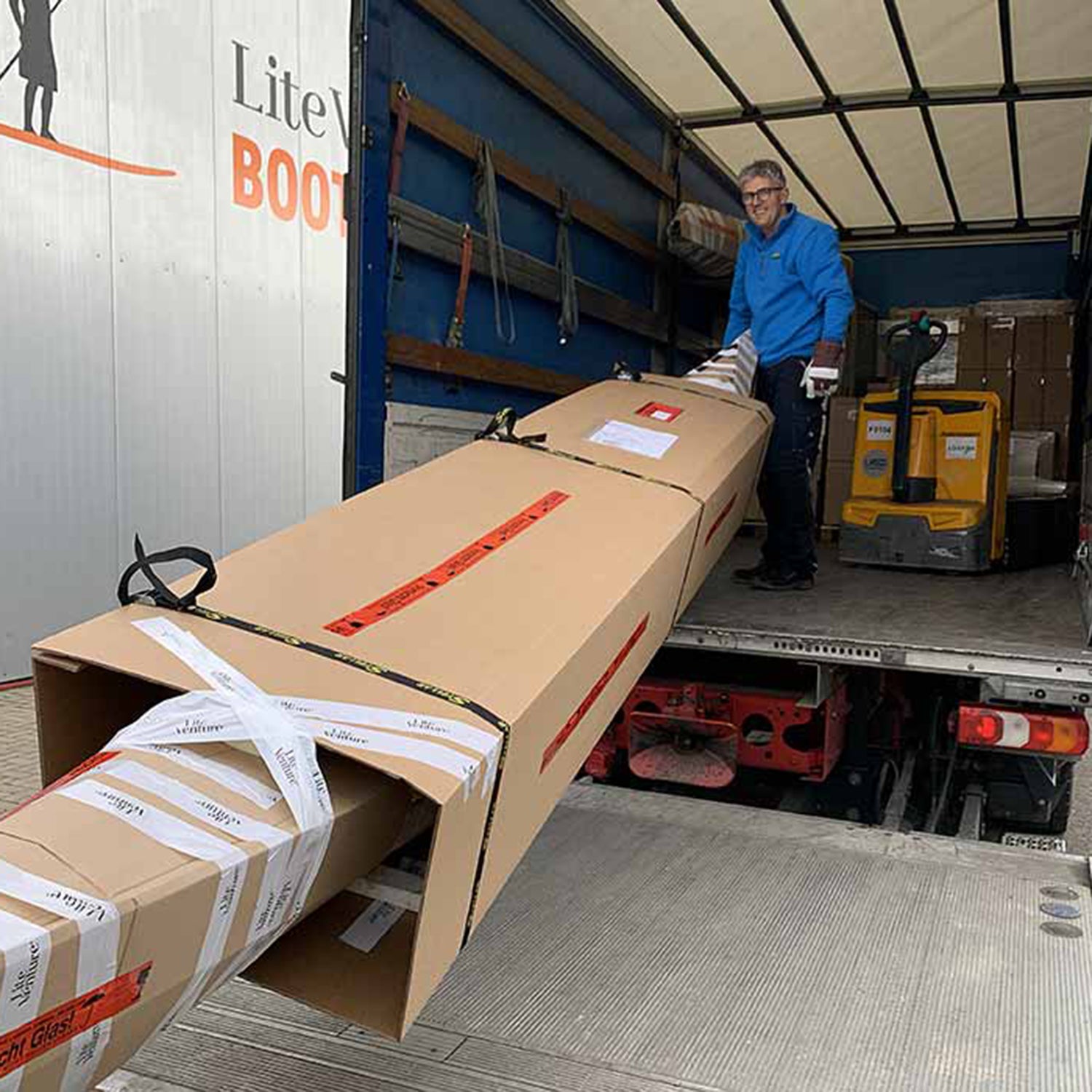 So far we have always received very good feedback on this system, starting with the driver of our local forwarding agency and of course the customers who can receive their kayak a few days after picking it up!

The packaging of a Kayaking takes about an hour. The cost of the packaging material is around 15 euros, although we also recycle materials as often as possible. This service is included because we want your kayak to arrive safely and in tip-top condition!