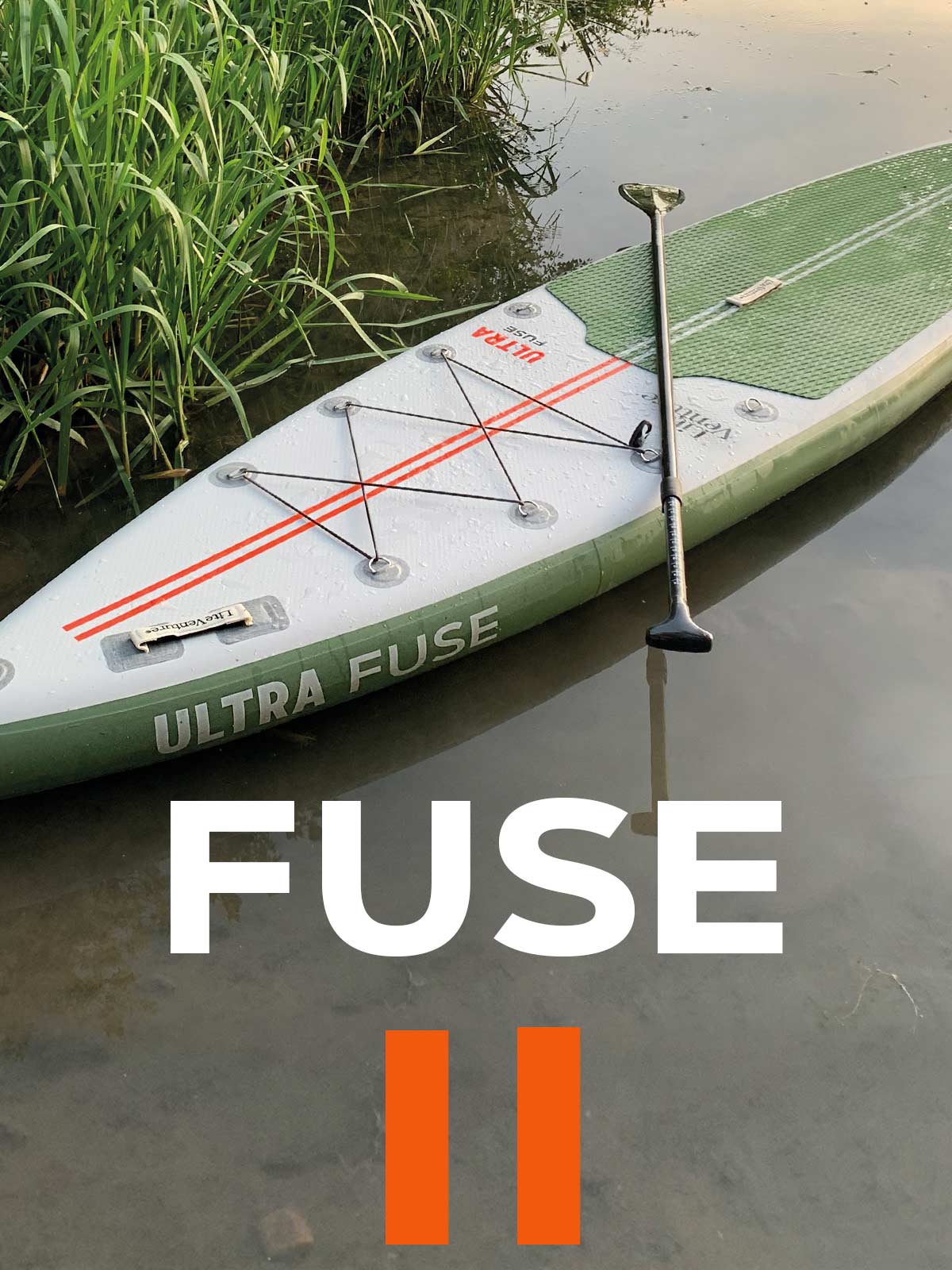 Experience close to nature with the Touring SUP
Now in a set with a carbon paddle! The attractive package for discovery tours
Well equipped on SUP tour:
Save 251,00 €
Save 251,00 €
This board offers you carefree adventures at an attractive price
Look forward to an excellent touring experience: The Lite Venture® FUSE combines lightness, excellent gliding and timeless design. With a light, elegant carbon paddle and the extensive set, you start out on the water fully equipped!
The rigidity of this inflatable board results from the use of Prelaminated Woven Dropstitch. This fabric makes the board stiff, durable and light. So you can enjoy a high-quality Stand Up Paddle Board with a very good price-performance ratio!
Suitable for
Leisure tours on lakes, rivers and the coast
Your weight: 55-100 kg
Total load 120 kg
11'6 x 31" Green
353 cm long, 79 cm wide
10.5 kg | 320 l volume
More stability or for SUP with dog

12'6 x 30" Degree
384 cm long, 76 cm wide
10.5 kg | 320 l volume
Sportier character, fast touring
Accesories
board, optional carbon paddle, waterproof backpack, double action pump, leash, fin, repair set
The advantages of the Lite Venture® FUSE board
Learn more about why the FUSE is such an ideal base for SUP touring here.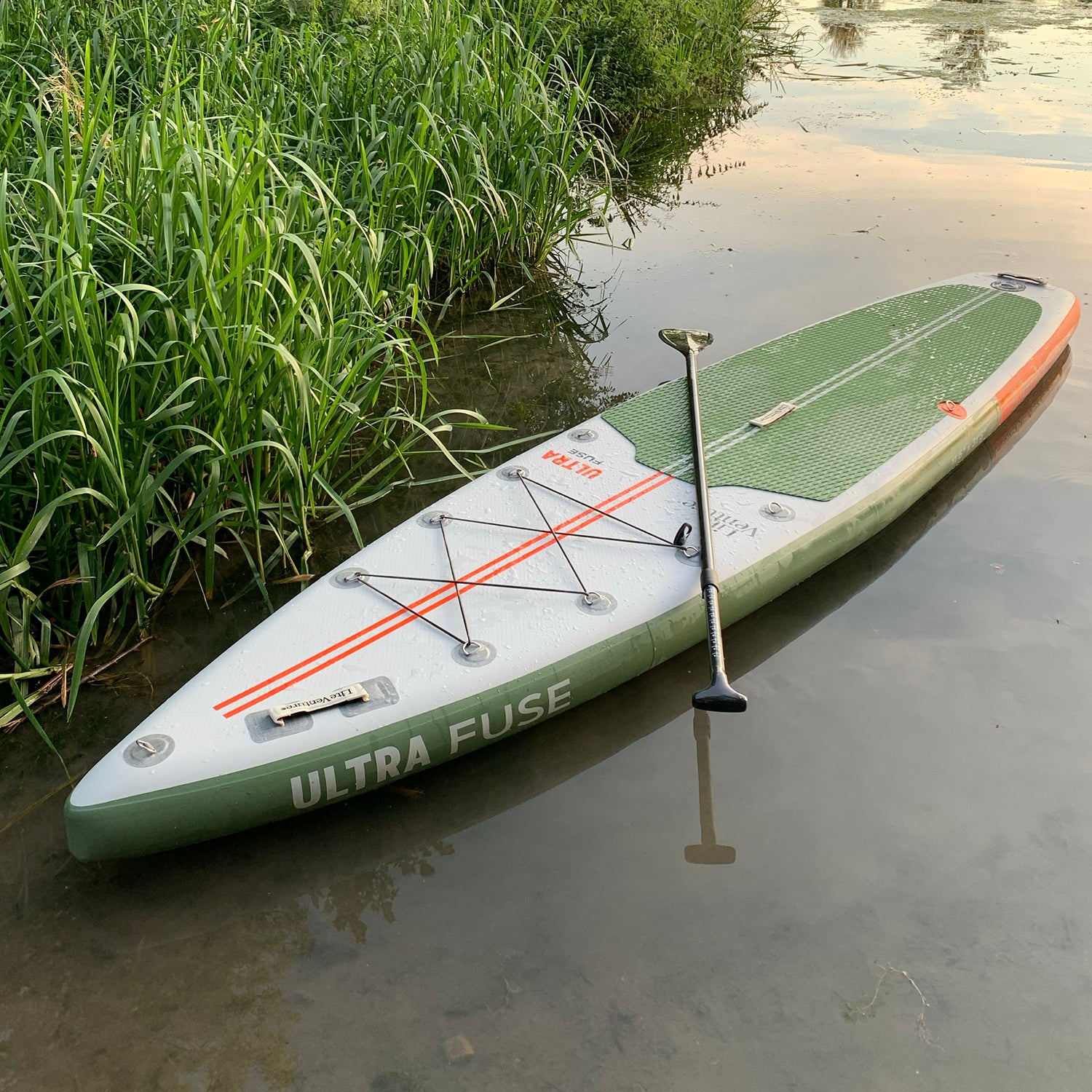 Design
Subtle color design - close to nature, but sporty! Coordinated material composition and fine details result in a valuable and stylish overall impression.
Material
Laminated, double-layer dropstitch fabric makes the board stiff: this fabric minimizes vibrations due to its processing technique.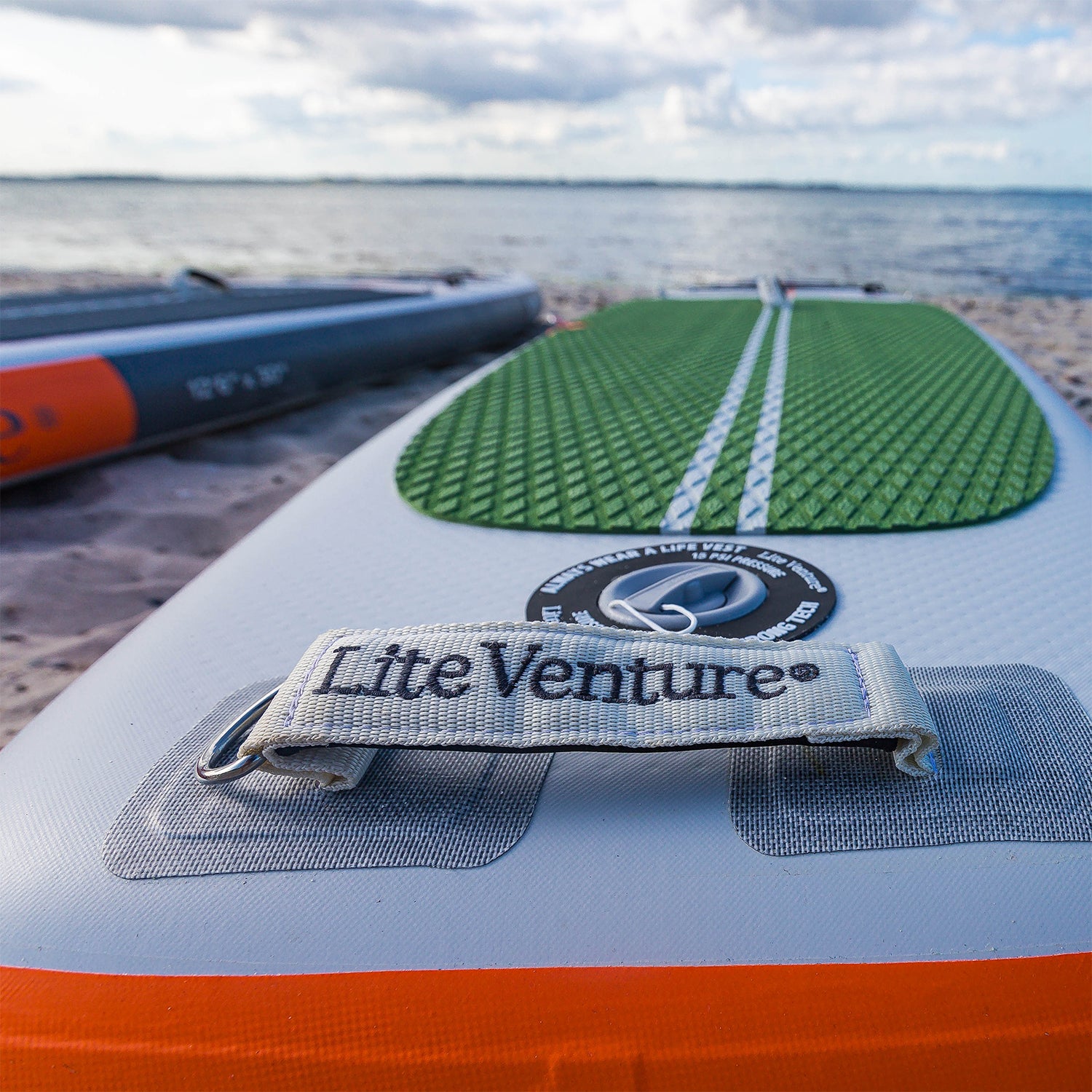 lightweight
Laminating the layers saves weight and increases durability. The lightweight board weighs only 10.5 kilos and offers first-class performance on the water.
day trip
Everything for the tour in direct access and quickly at hand. Thanks to the 9 D-rings in the front there are many attachment options. The Lite Venture@ DogPad for taking a dog with you can also be neatly fixed here.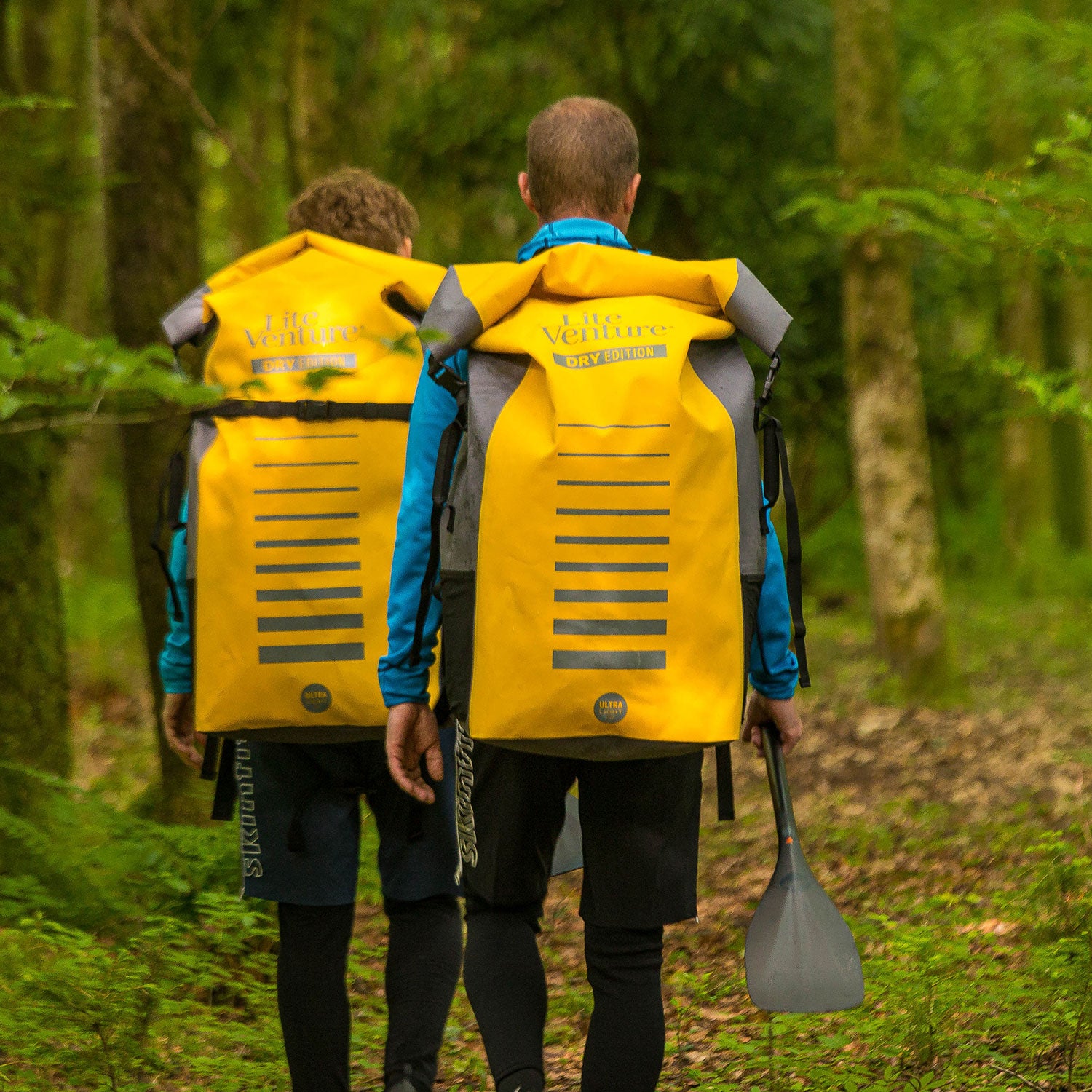 Packsack
The board comes in the same backpack with back pad and hip belt as is known from the popular Lite Venture® ULTRA Light. It is waterproof and made from pvc-free TPU material with a fine, rough feel.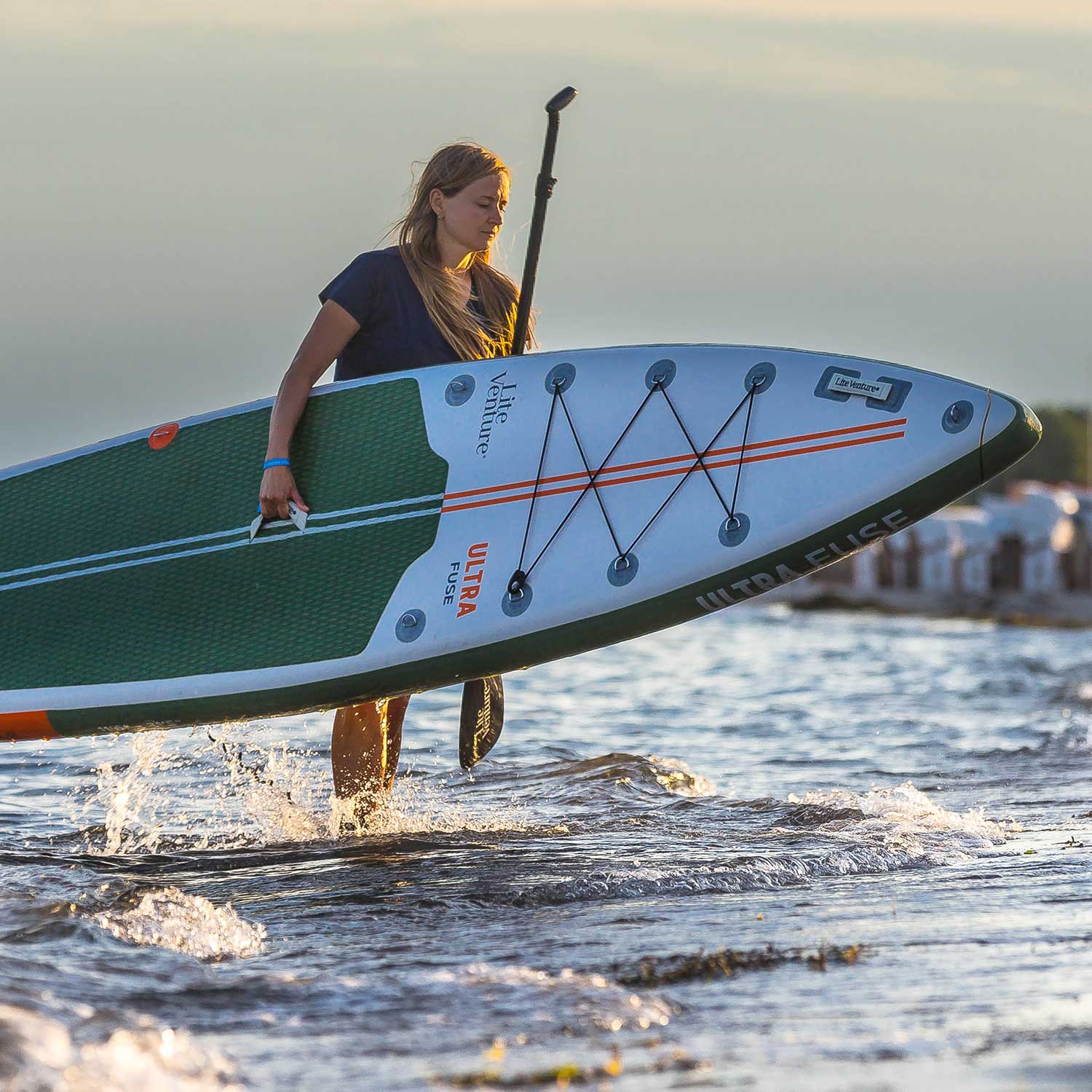 persevering
Thanks to the flat rocker, the FUSE SUP uses its entire length on the water - ideal for effortless gliding, even over longer distances into the evening hours...

The ideal touring iSUP
Choose your Lite Venture® FUSE in two different sizes. The 12'6 in grey/orange has a sportier character, the 11'6 in green/orange is a bit more stable due to its widened shape. Both boards have the flat rocker and thus for full directional stability: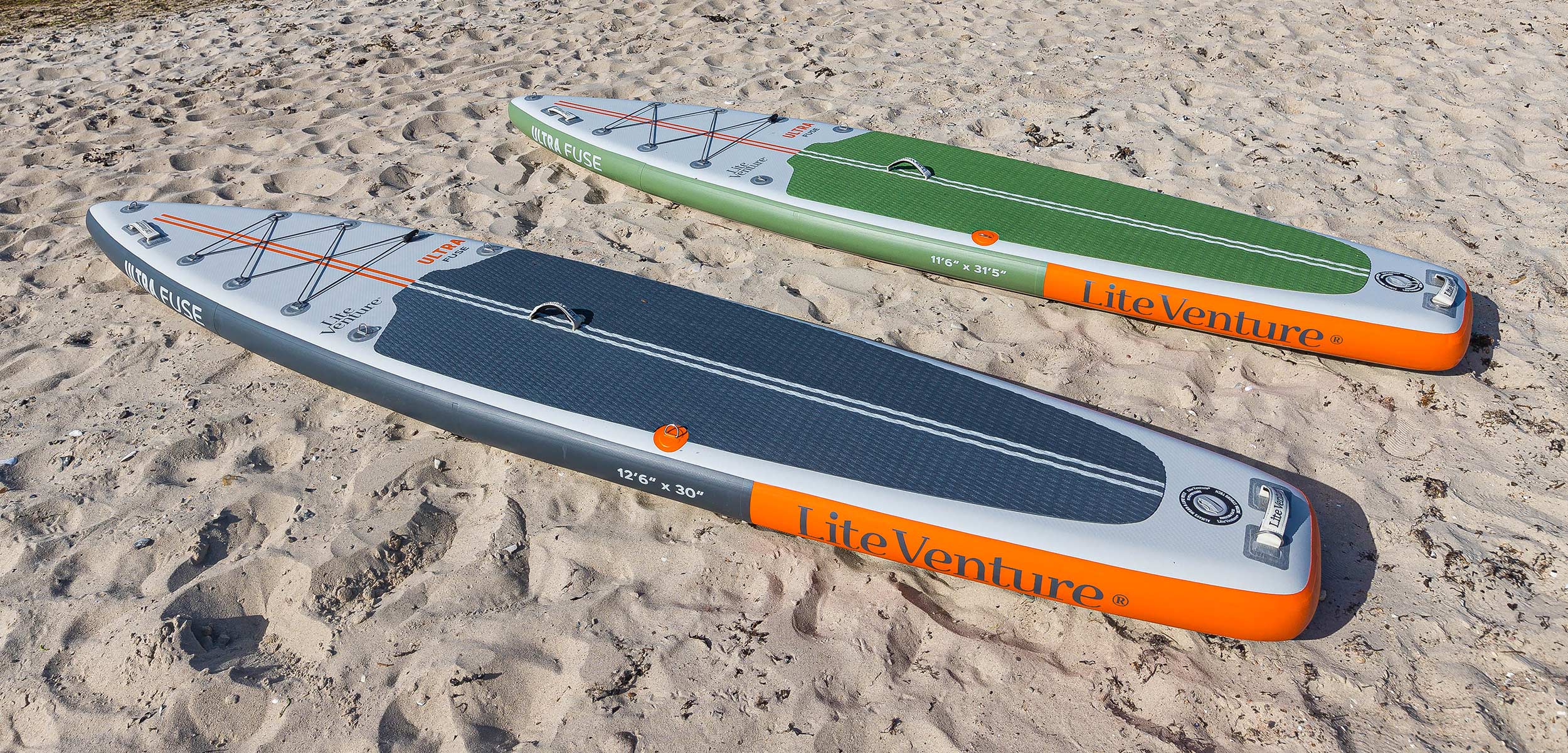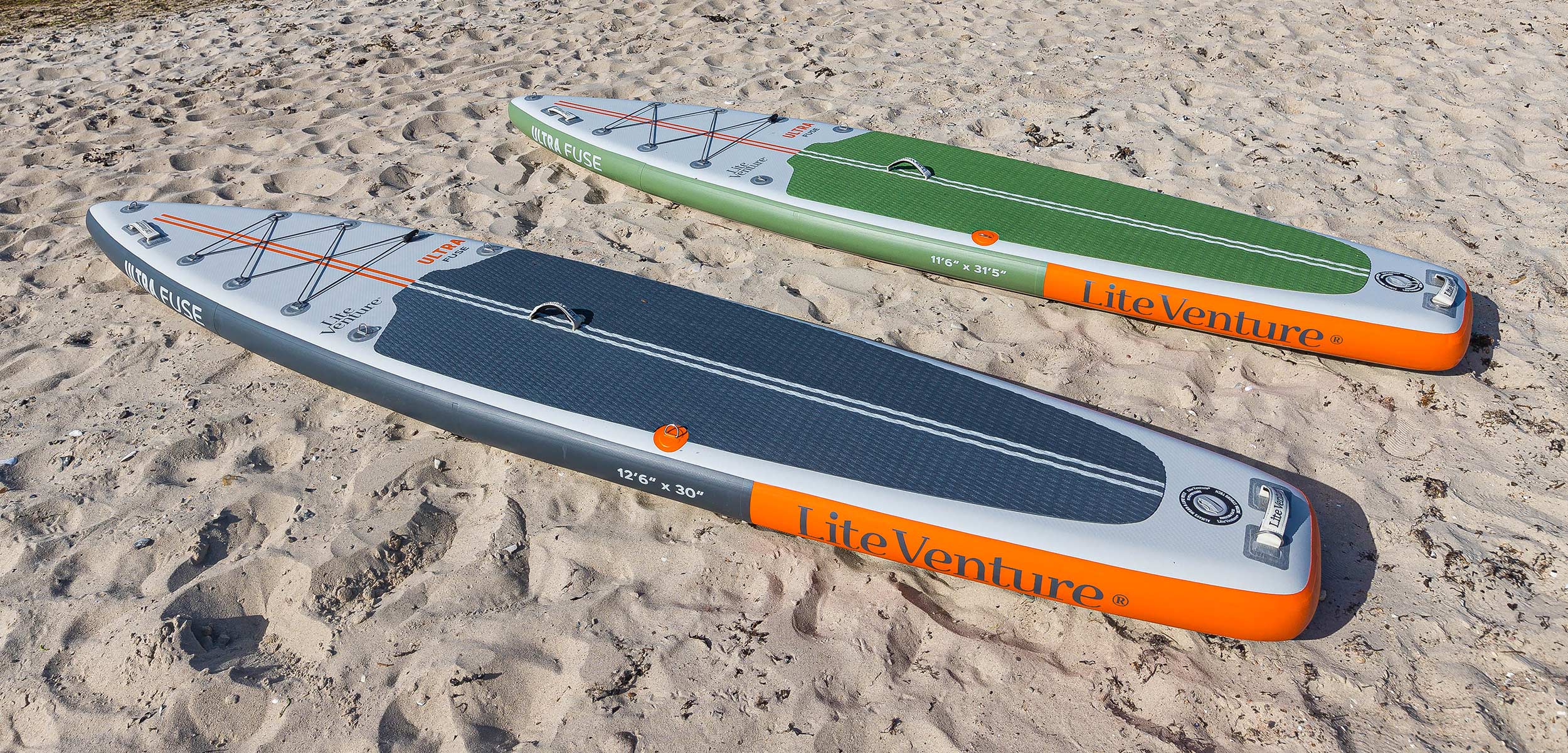 Flat rocker
The nose of the board also lies flat on the water in one line. This gives the board a significantly higher directional stability and higher speed.
luggage net
The luggage net holds everything you need for your day trip.
rigidity
The high-quality dropstitch fabric makes the board very stiff. This conveys noticeably more security.
Non-slip pad
The EVA pad is compressed so that it cannot absorb water and has a non-slip profile throughout.
This is what customers say about the Lite Venture® FUSE
Do you also have a FUSE sup? Then give us your feedback here:
The Fuse in green is a great board for me and my Labbi! I use it with the dogpad and after a bit of getting used to it, we both really enjoy it now! Above all, I can carry it to the water well on my own, my previous board was significantly heav...
Great SUP board! I love the backpack in which it's stored. And it's really fast and easy going.
My grandchildren gave me an amazing gift with this board! I've always wanted that, but never actually made it happen. I got it as a gift in April and can really stand on it and do my first short tours here at the lake. A wonderful feeling! and ...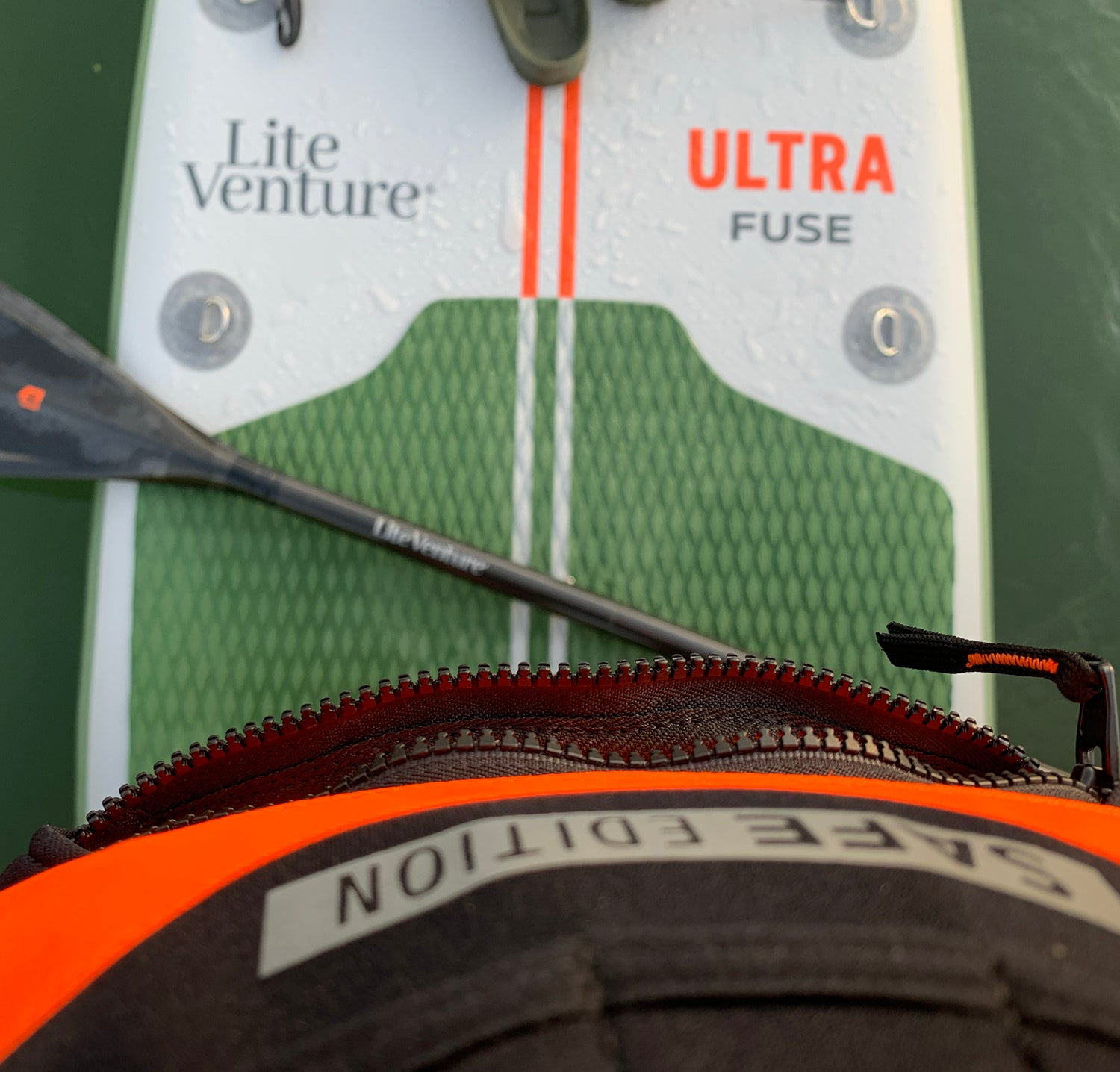 Safety while paddling
Complement your adventure package with a life jacket and feel safe in every situation: The Lite Venture® Marathon Racer offers freedom of movement and is not bulky. In addition, it meets the regulations for Lake Constance and large bodies of water, where suitable swimming aids are required. You can find out why you should wear a vest on the SUP (even if you can swim well) in our blog: To the article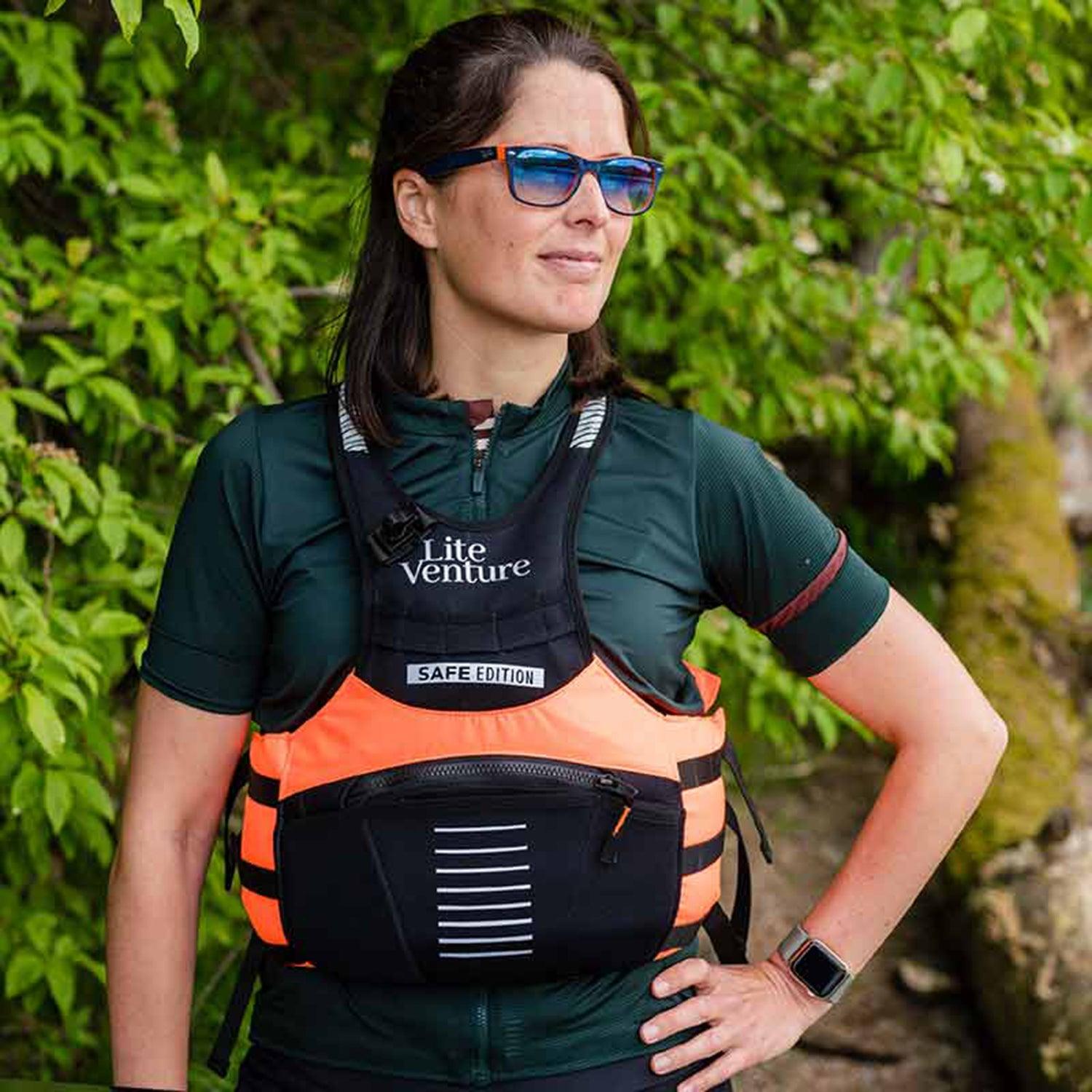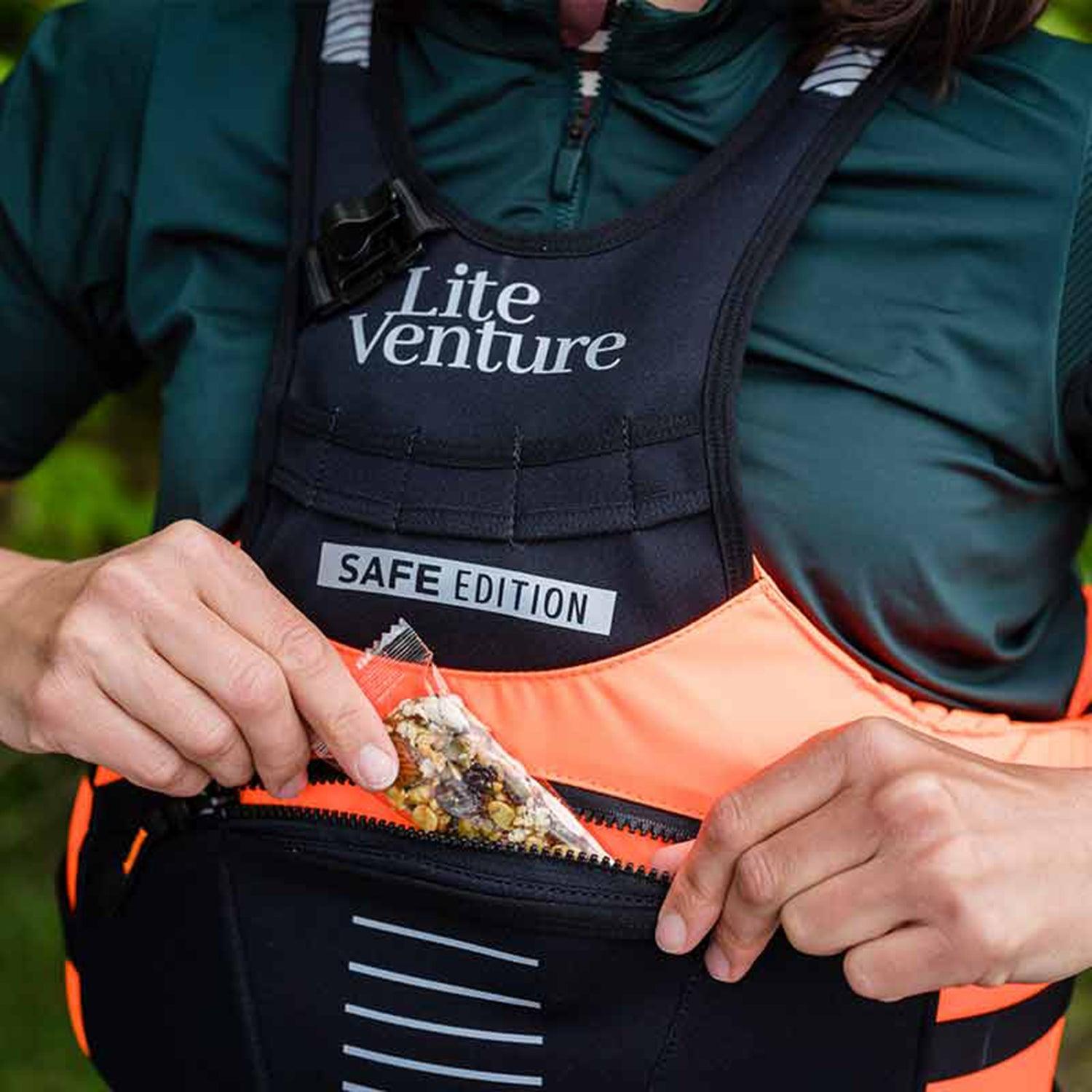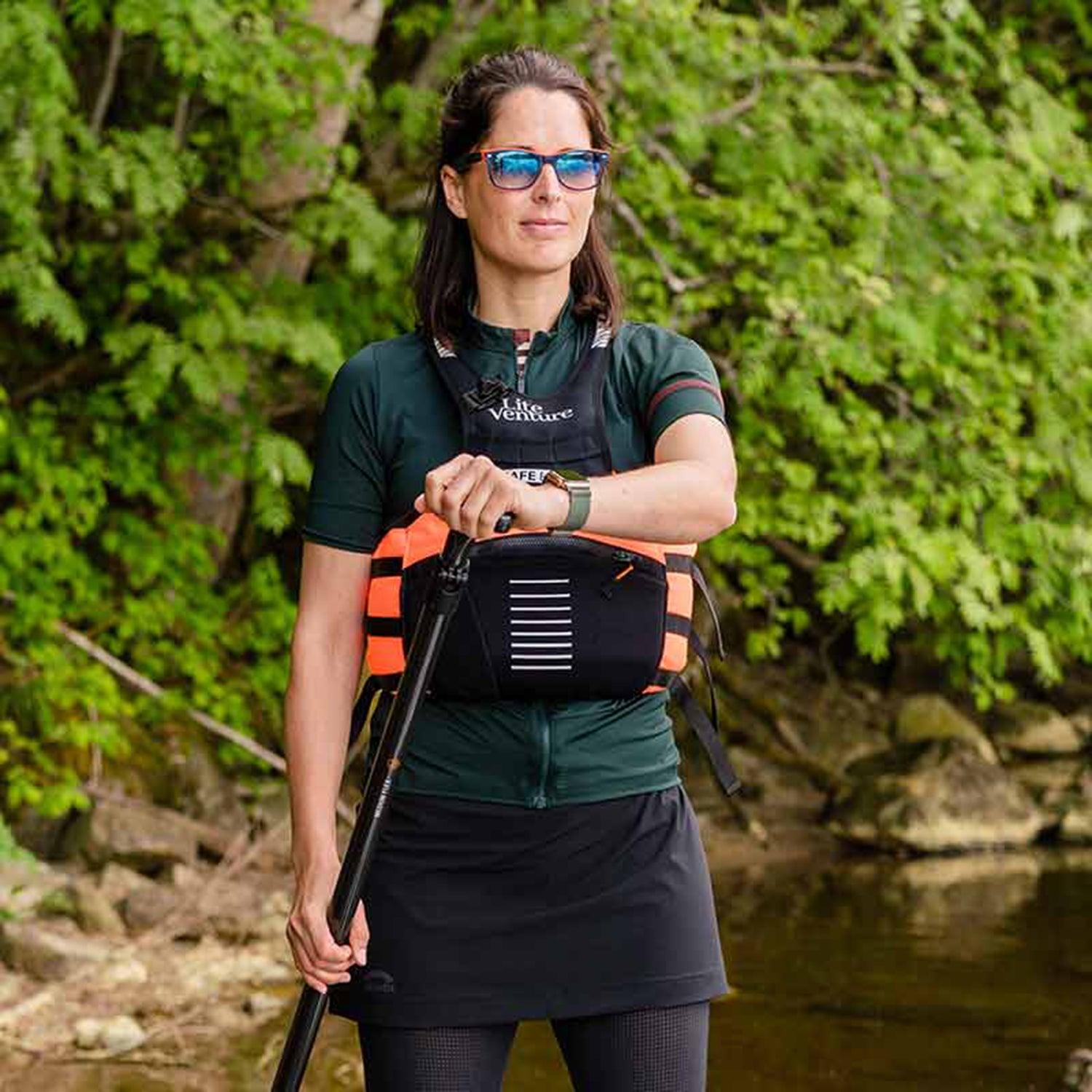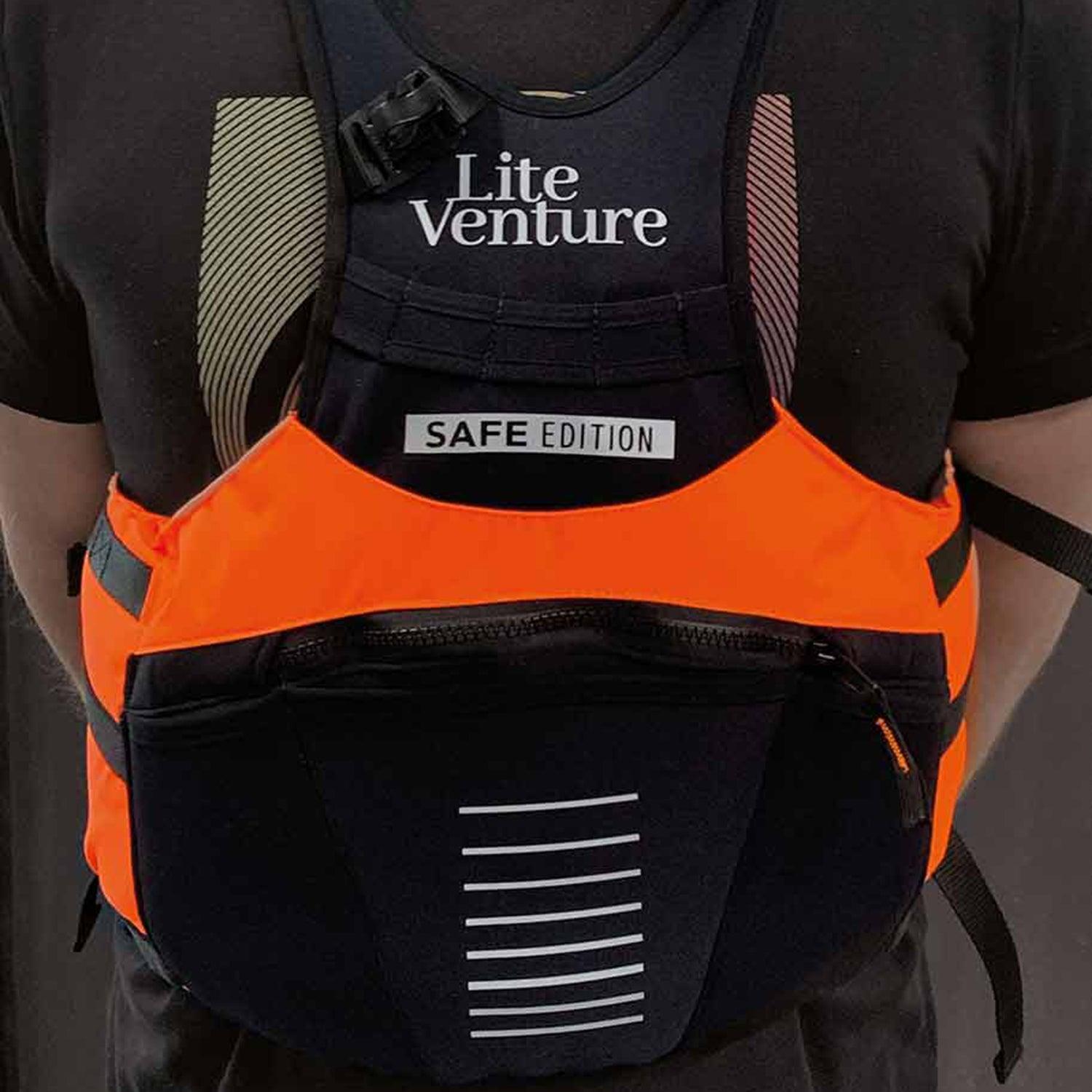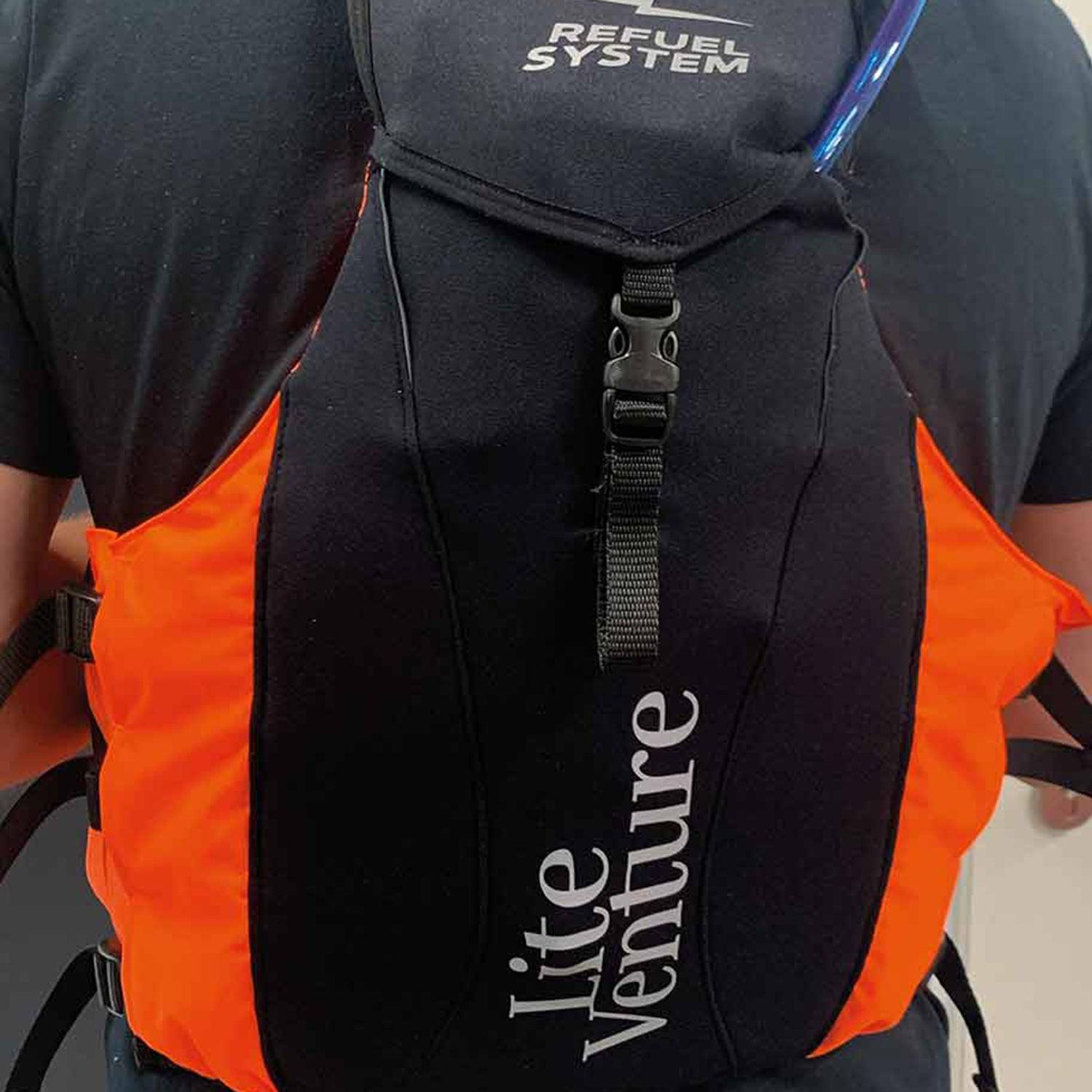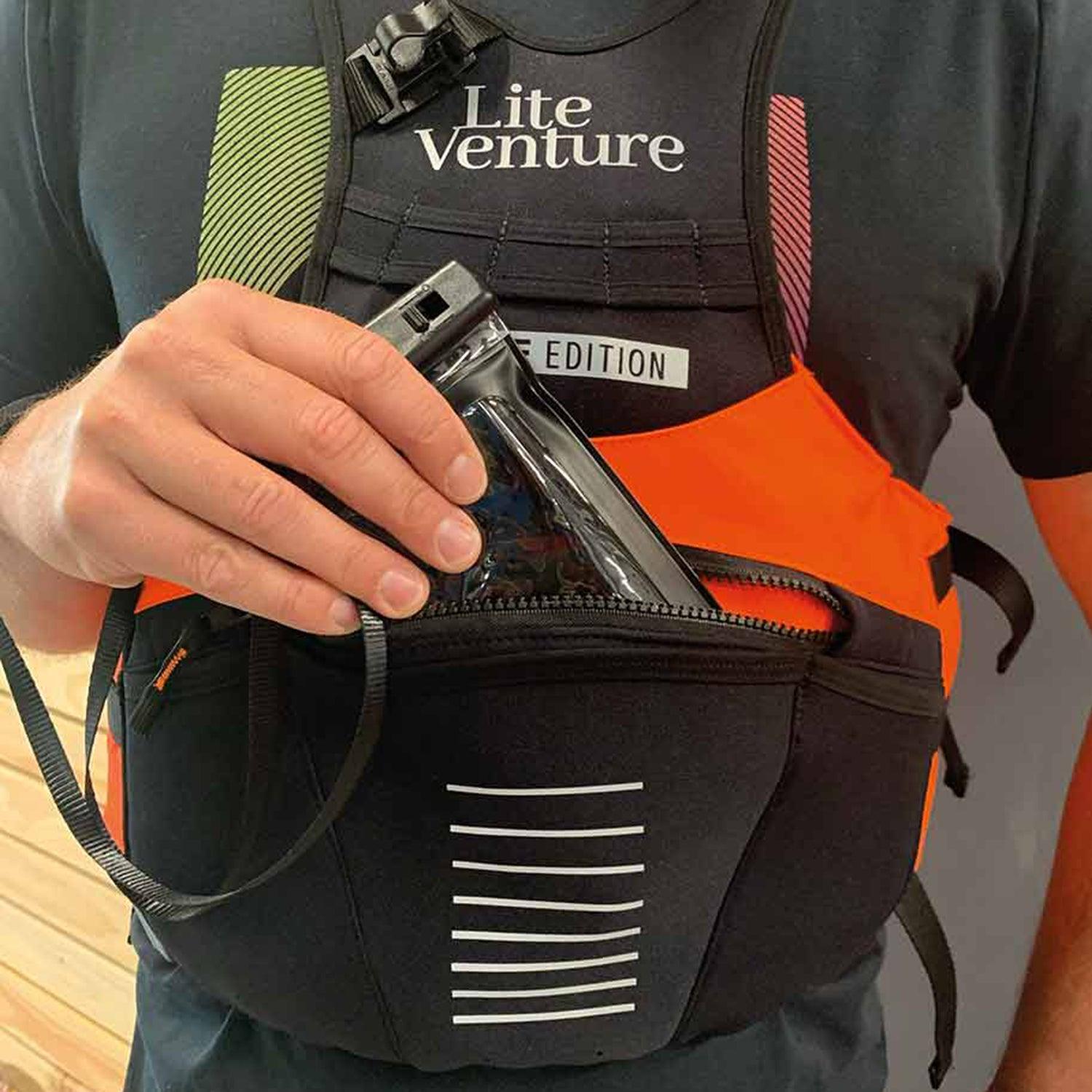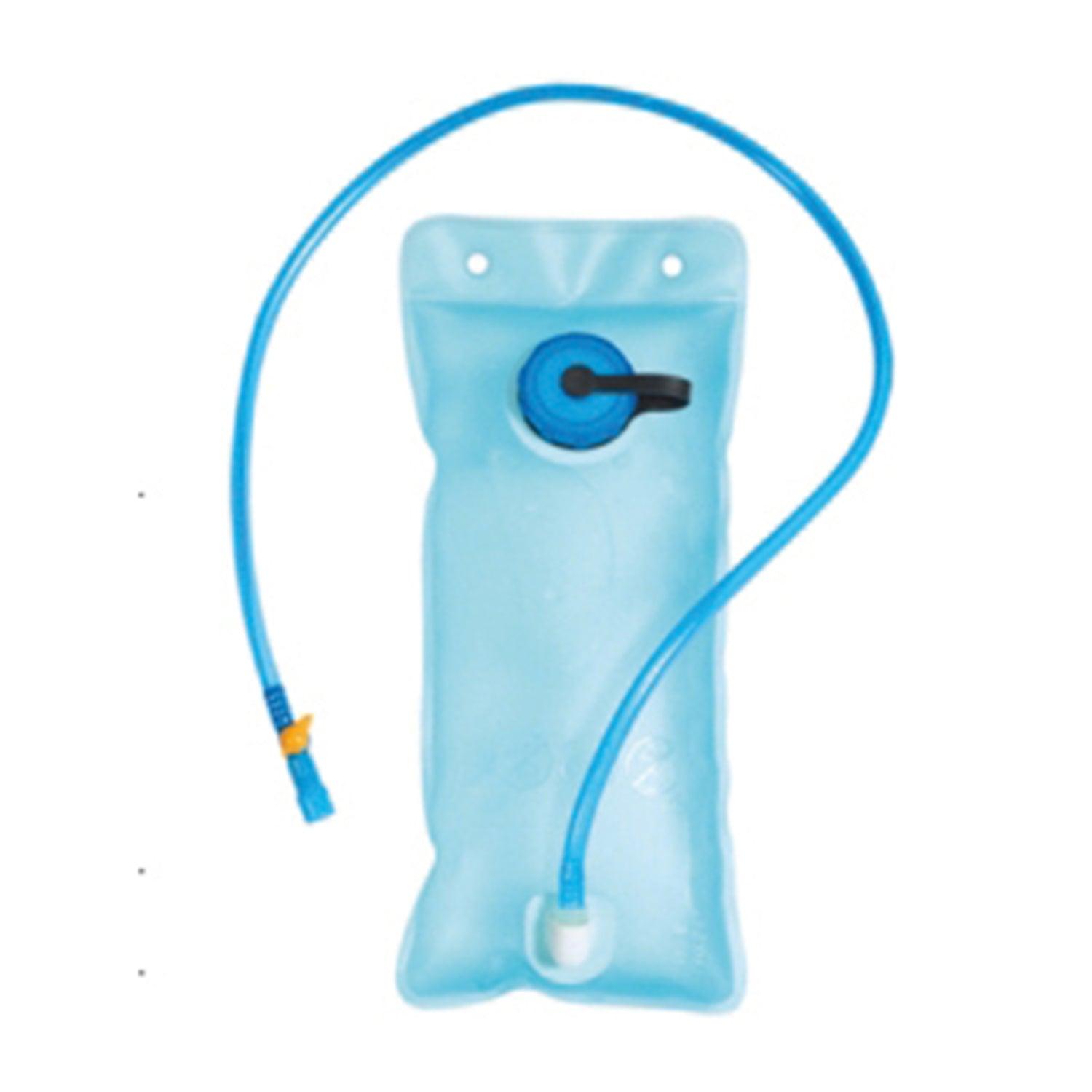 ---
Finally a lightweight waistcoat with plenty of freedom of movement for sporty paddling! Optionally with PVC-free hydration bladder, volume 2 l. Choose the size of your waistcoat according to body weight:
.
Collection in Eschbach possible
Usually ready in 24 hours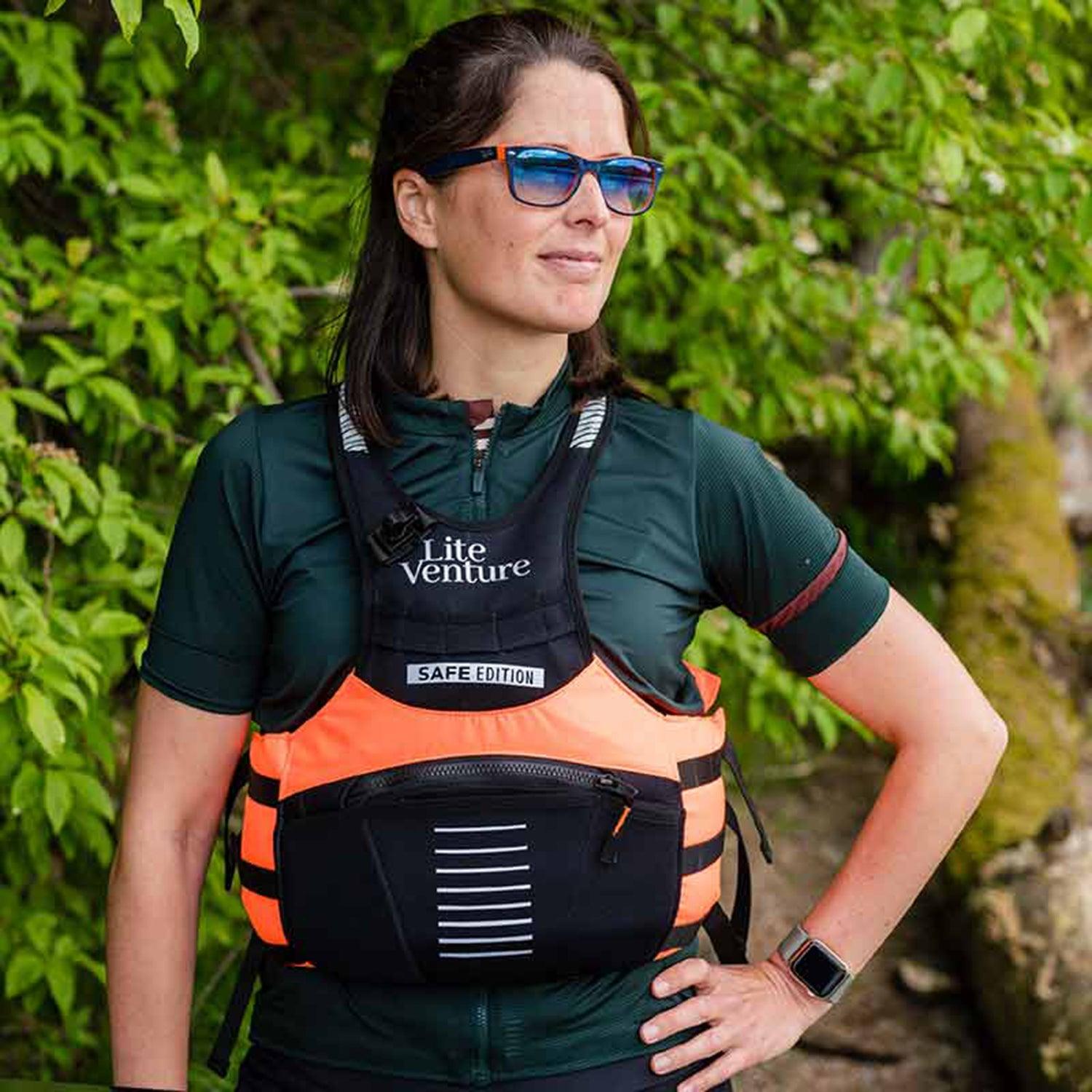 Lifejacket Marathon Racer
XS for 30 to 60 kg / without hydration bladder
Breisgauring 3
79427 Eschbach
Germany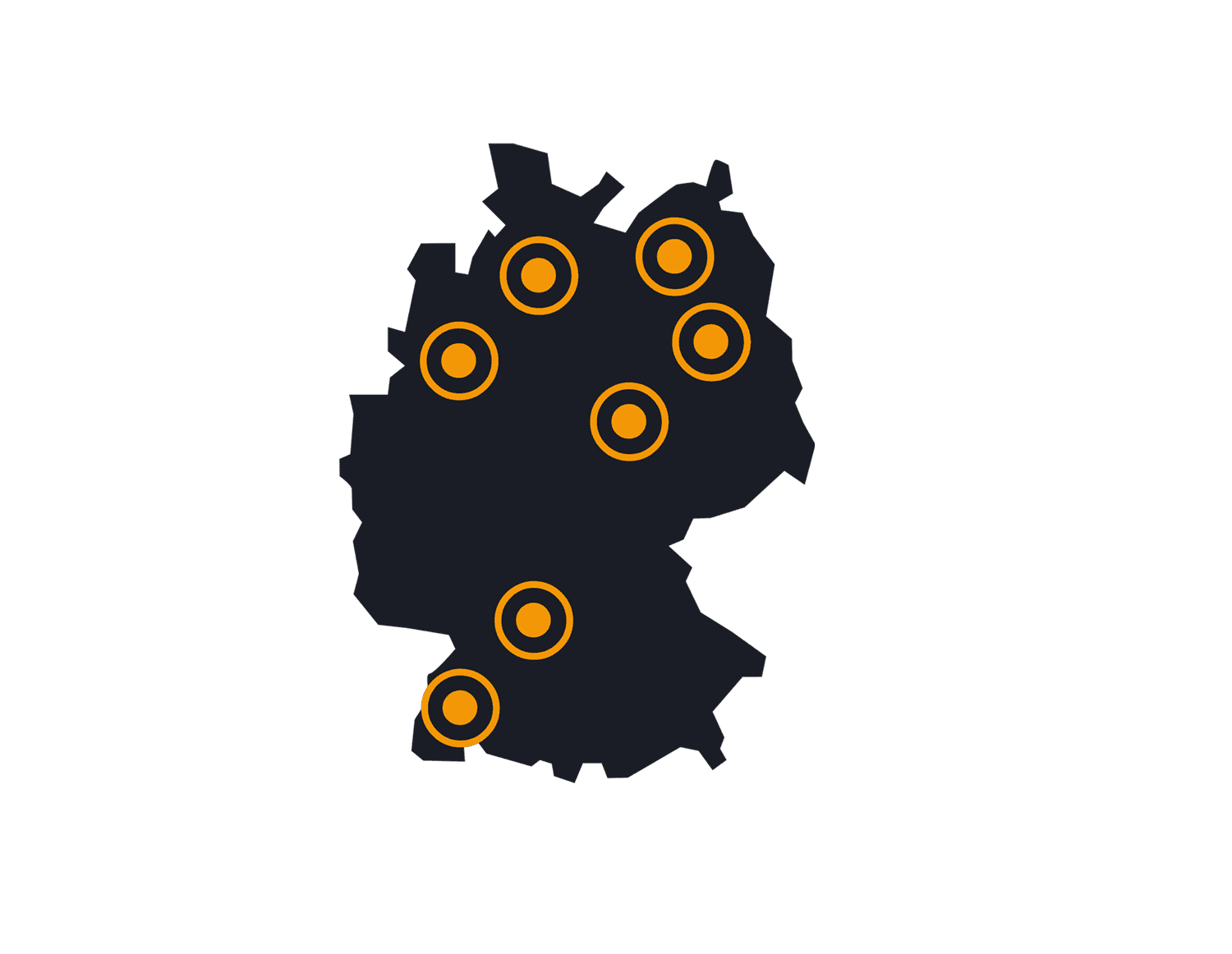 Try this board near you:
Just contact the location of your choice and make an appointment. Test the board you want. The board will be sent directly to you and your desired address when you place your order. When ordering, please let us know which station you tested it at.