Hiko's drysuits for SUP and kayaking
Save 150,00 €
Save 100,00 €
How does the HIKO Valkyrie dry suit feel?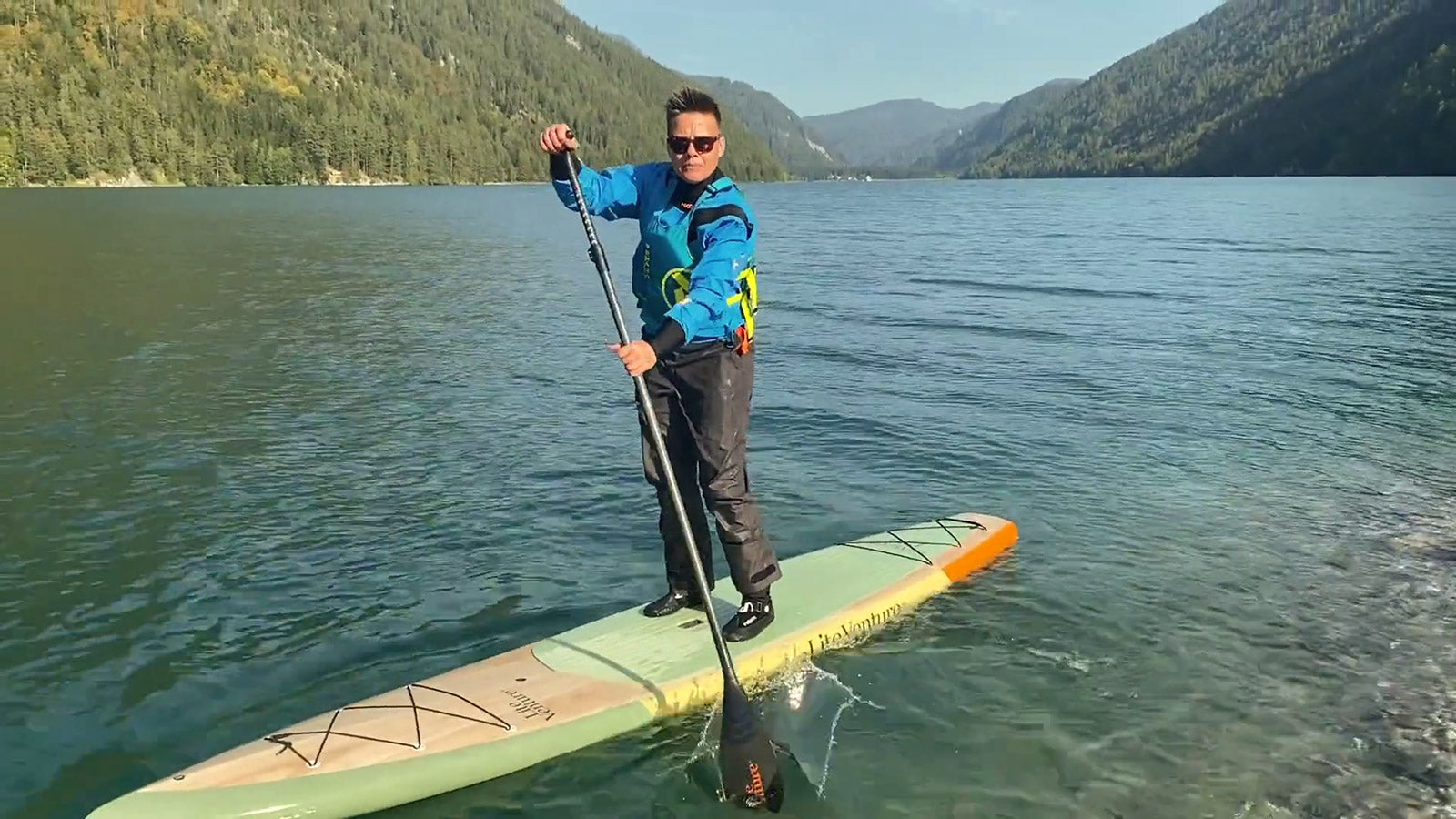 The new SUP "Valkyrie" dry suit from HIKO is designed as a unisex suit. The fabric is strong yet supple, it doesn't feel "rusty". The seams are very carefully taped and processed. Booties ensure dry feet and make it easier to get started, since no ankle cuffs have to be passed through here. The cuffs are doubled. A latex cuff closes very tightly. A neoprene cuff is pulled over it.

The ending at the neck is only made of neoprene, which makes it very soft and comfortable to wear. The neck seal is not interrupted by the slanting zipper. As a result, the cuff fits around the neck and closes cleanly.

The suit keeps you absolutely dry and airtight if you fall into the water. On the other hand, moisture that occurs inside as a result of physical activity is reliably transported to the outside - there is no sweaty feeling even with more activity.

A reliable dry suit, very well made, with an excellent price-performance ratio.

We would be happy to advise you by phone before ordering if you have any questions about the fit: +49 (0)7634 / 3409871.
Size recommendation for the HIKO Valkyrie:
Size S: up to body height 170 cm / up to body weight approx. 70 kg
Size M: up to body height 178 cm / up to body weight approx. 80 kg
Size L: up to body height 185 cm / up to body weight 90 kg
Size XL: up to body height 195 cm / up to body weight 110 kg
Size 2XL: body weight over 110 kg