PVC-free drying bags
The waterproof bags of the Lite Venture DRY EDITION are practical companions on the water and in everyday life. The dry bags and the backpack are made of PVC-free material. This material is much more environmentally friendly to manufacture and also has a pleasant, finely rough feel:
Dry bags in practical sizes
All dry bags and backpacks from the DRY EDITION are waterproof. They are rolled up twice at their opening and sealed. The seams are welded. The logo is reflective and gives the wearer increased visibility in the dark.
Waterproof and suitable for everyday use
All bags have a waterproof roll system. They are simply rolled up tightly at the top and then fixed with the clip system.: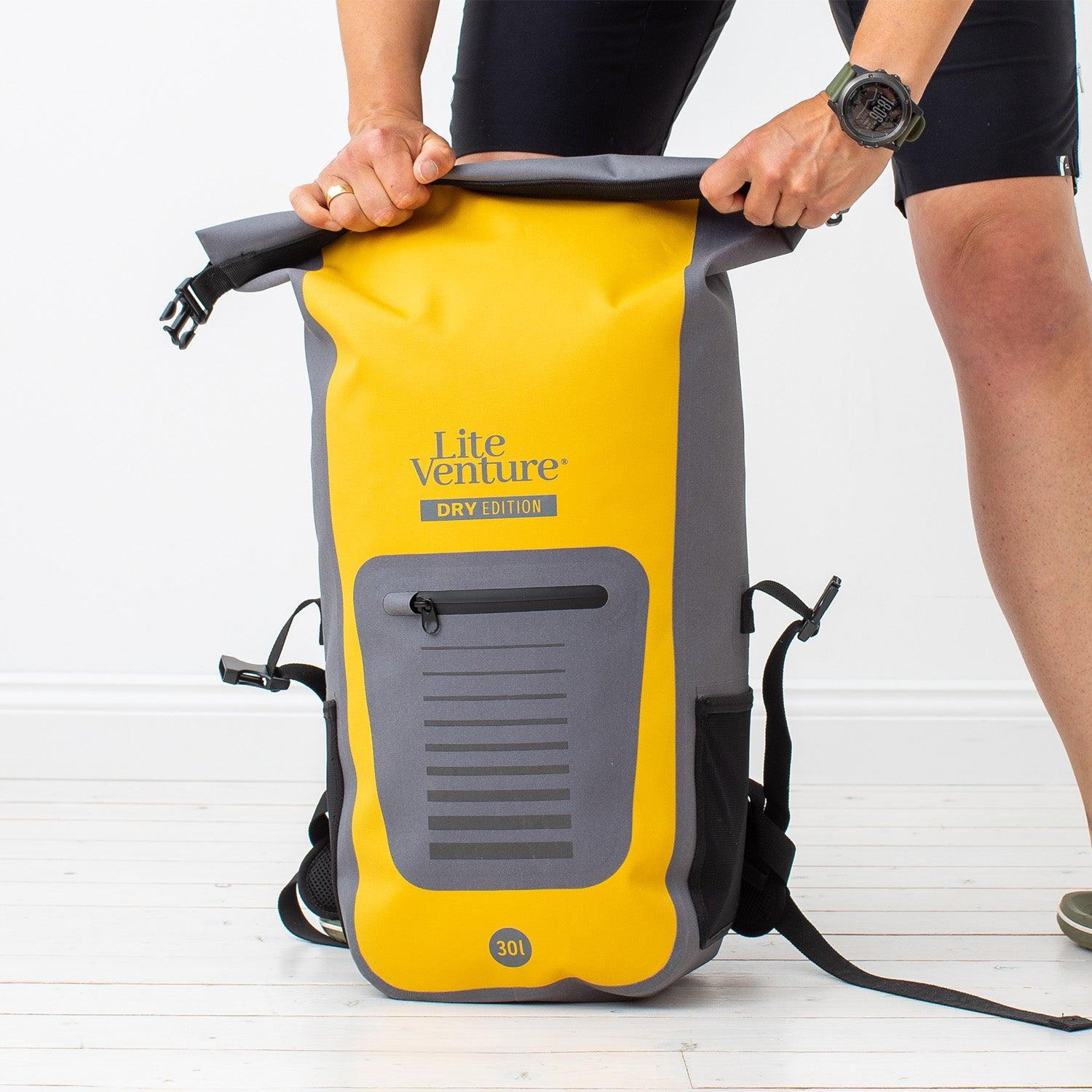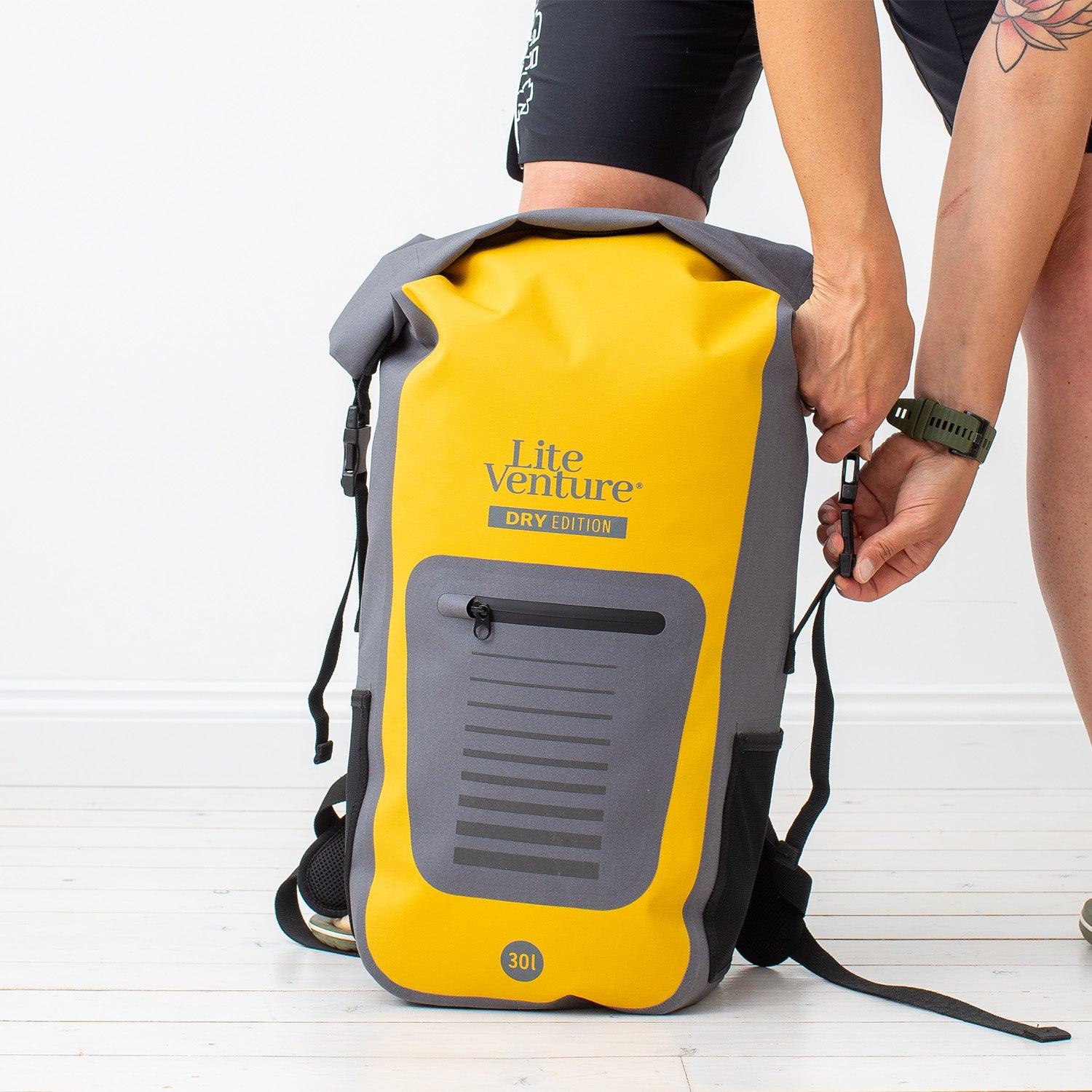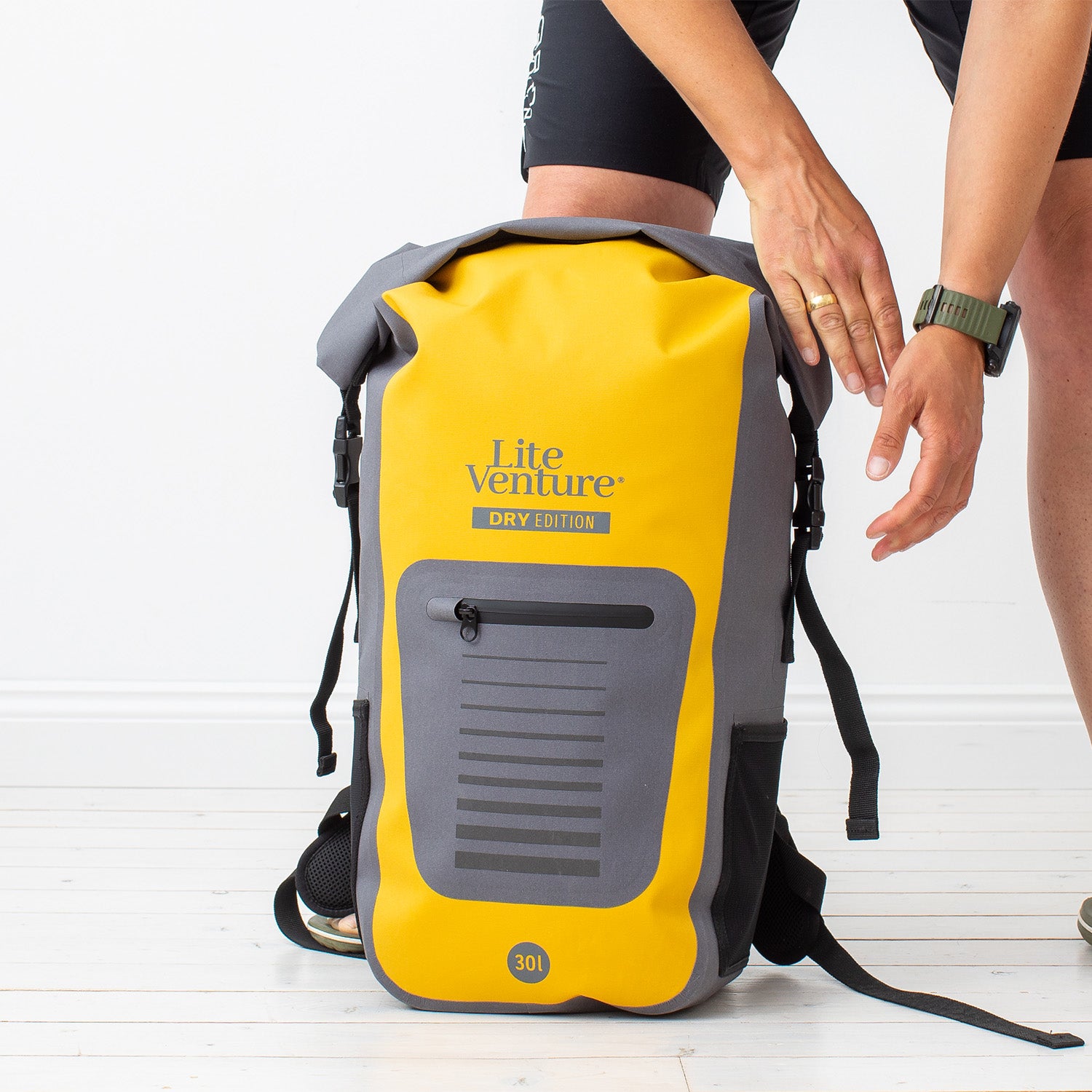 Your backpack or drybag is ready!
Brilliant concept for inflatable lightweight SUPs
The large pack sack is included in the set with the ULTRA Light 12'2" and the two FUSE board models. Its comfortable carrying system allows the board to be transported over longer distances to start or after the tour. Clothing and valuables are simply stowed away in the board's transport bag during the tour and thus transported waterproof.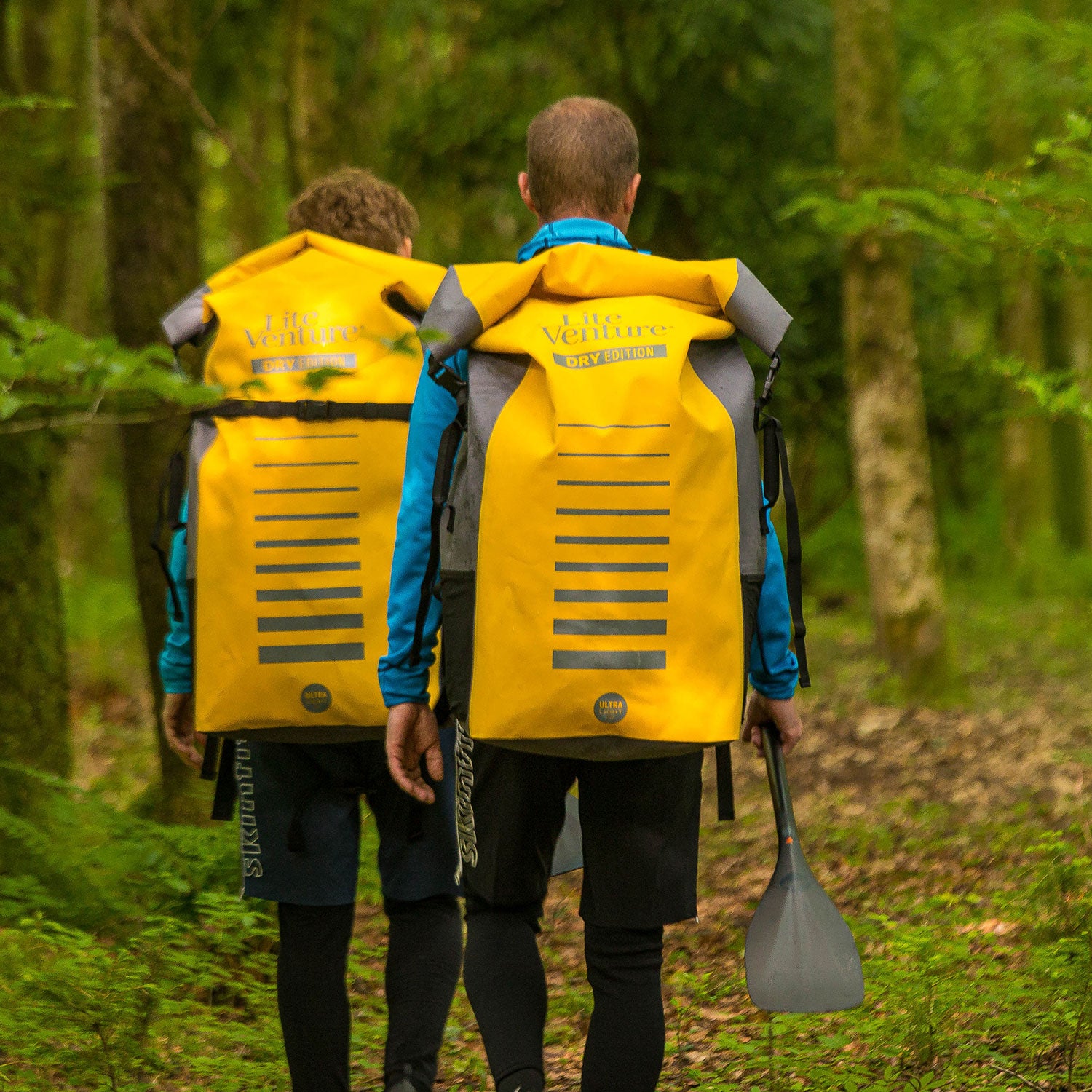 Easy transportation
Thanks to the padded back part and the hip belt, the board can also be transported independently of the car.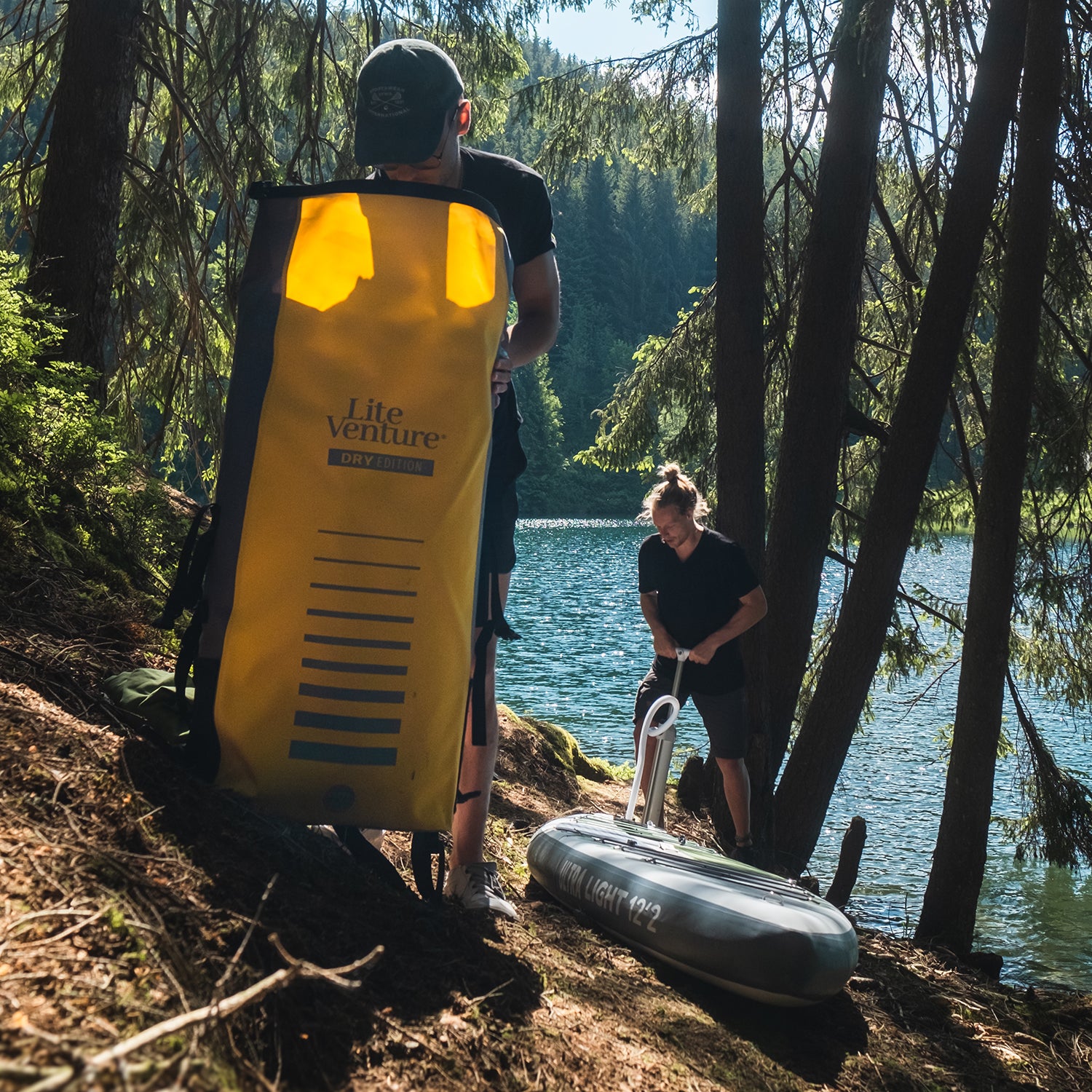 Start where nobody is
Avoid crowded beaches and the stress of finding a parking space in the summer. Just start where nobody is.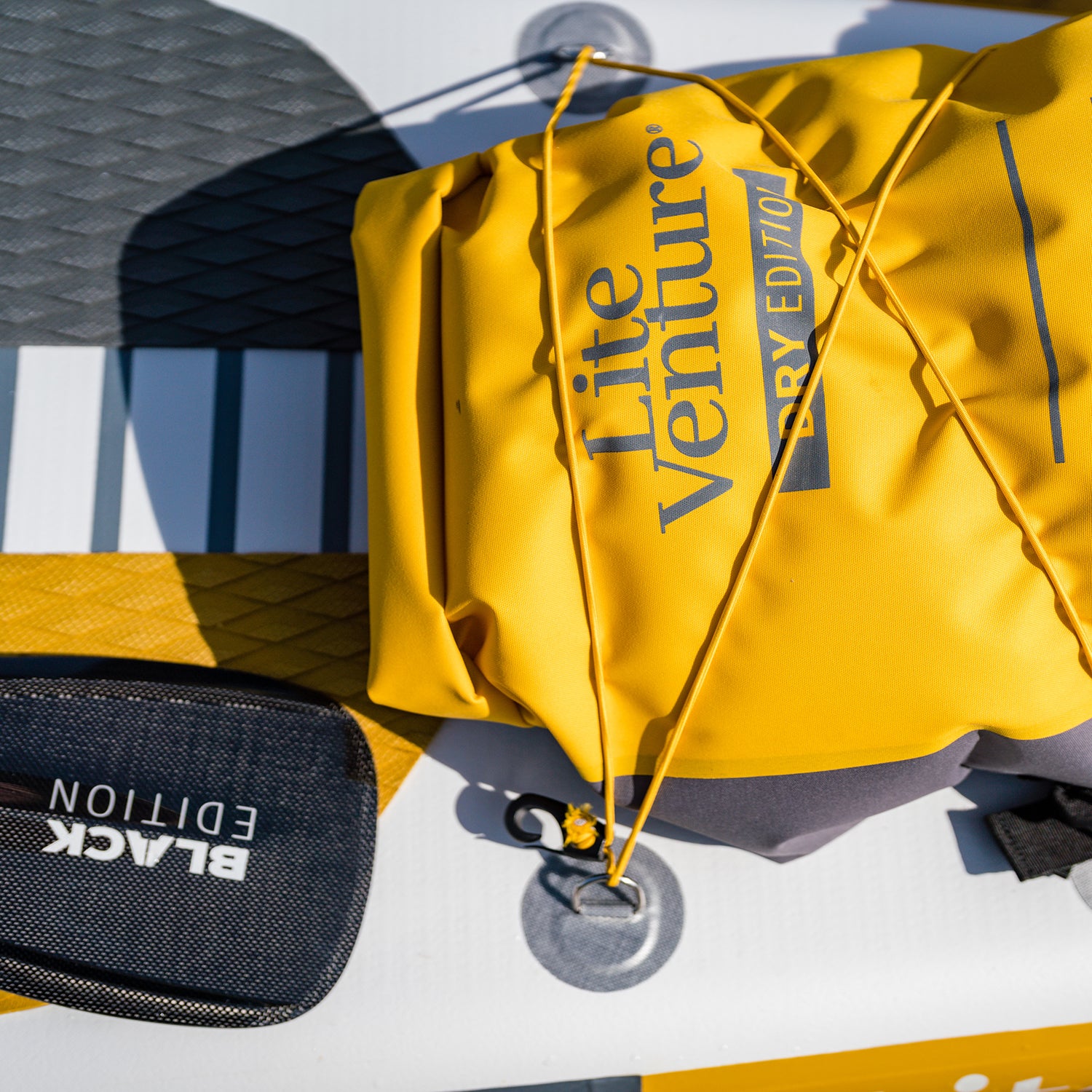 Water view on the SUP
Just take clothes and valuables with you on the tour. That way you don't have to go back to where you started.