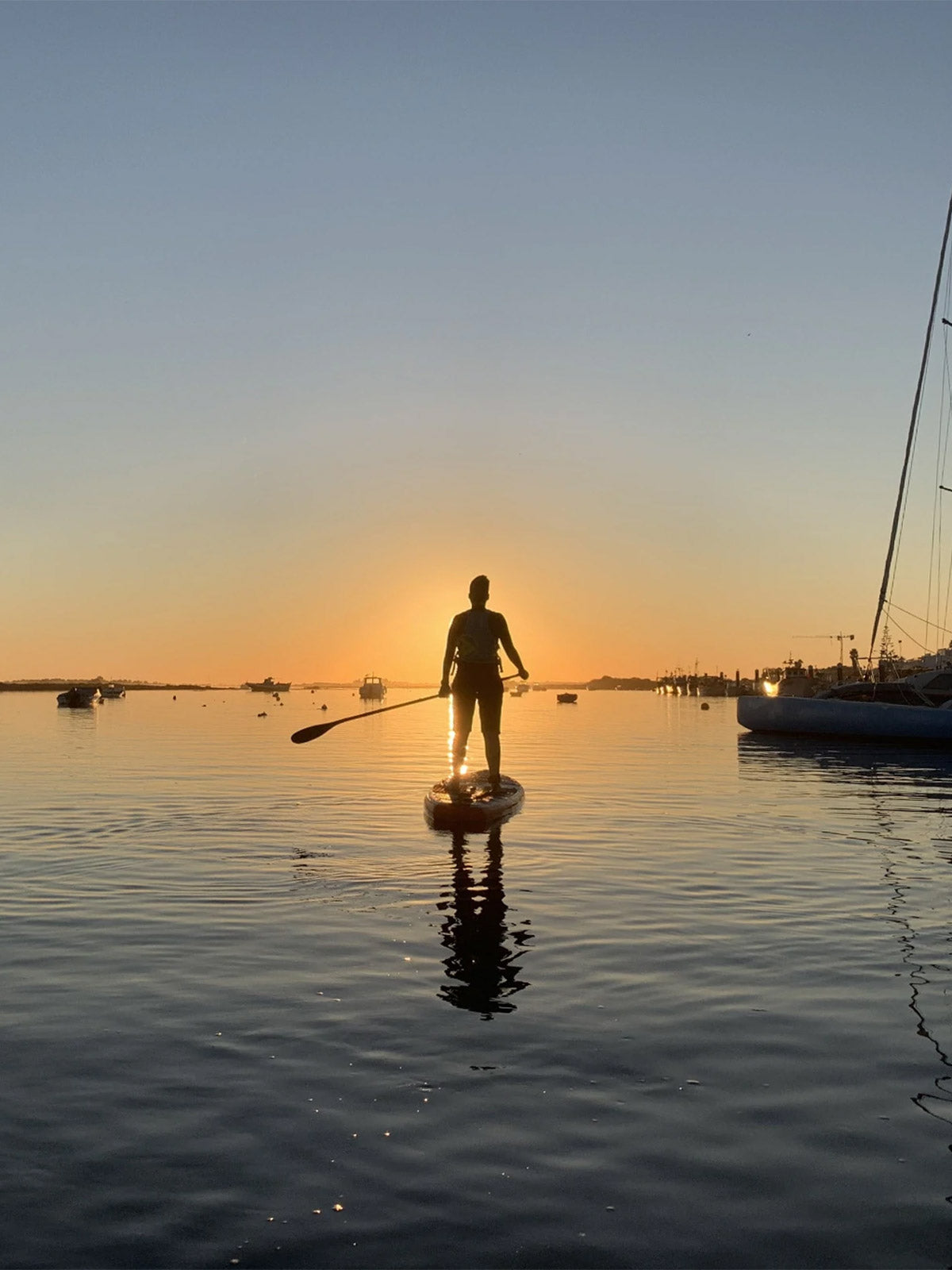 How it all began
Story & Foundation
The Lite Venture story
We have put everything that is important to us on a board into the Lite Venture brand boards: beautiful design, high-quality material, sustainable workmanship and extremely good rideability.
What makes a very good board?
A board that has been shaped according to its purpose and is as stiff as possible rides best. Because then the board best converts the paddle energy into propulsion. This can be ideally implemented with a hardboard. Our vision is boards that, due to their construction, can be paddled quickly and agilely, that use the highest quality materials and are "really" beautiful. For people who know that paddling is their sport and who want a board that reliably accompanies them on their adventures. We are convinced of the hardboard concept and are pursuing the mission: Stand up on hard boards.
And what does "really" beautiful mean?
Beauty is more than "I like". Beauty is timeless, classic, a permanent state, not for the moment. With people it comes from within, with things it lies in their form and in their function. And in the material used. We want to create boards that last a long time. They should show a clear edge, be present through convincing design. They shouldn't be intrusive. Your owner will be delighted with every use and will be charged with energy. Because he uses a naturally designed board that makes him feel propulsive with every stroke of the paddle.
That's what Lite Venture stands for
The Lite Venture brand focuses on the experience. What makes the sport special, what are people looking for who have discovered paddling on a board as a sport? We see the calm and the special atmosphere on the water, the feeling of diving into nature and arriving at oneself. This is what "Lite Venture" stands for - for a light-hearted experience and for enjoying in the moment. This requires the right equipment. That doesn't distract, doesn't disturb and supports everything that makes the moment perfect.
Experience nature, feel freedom - and yourself.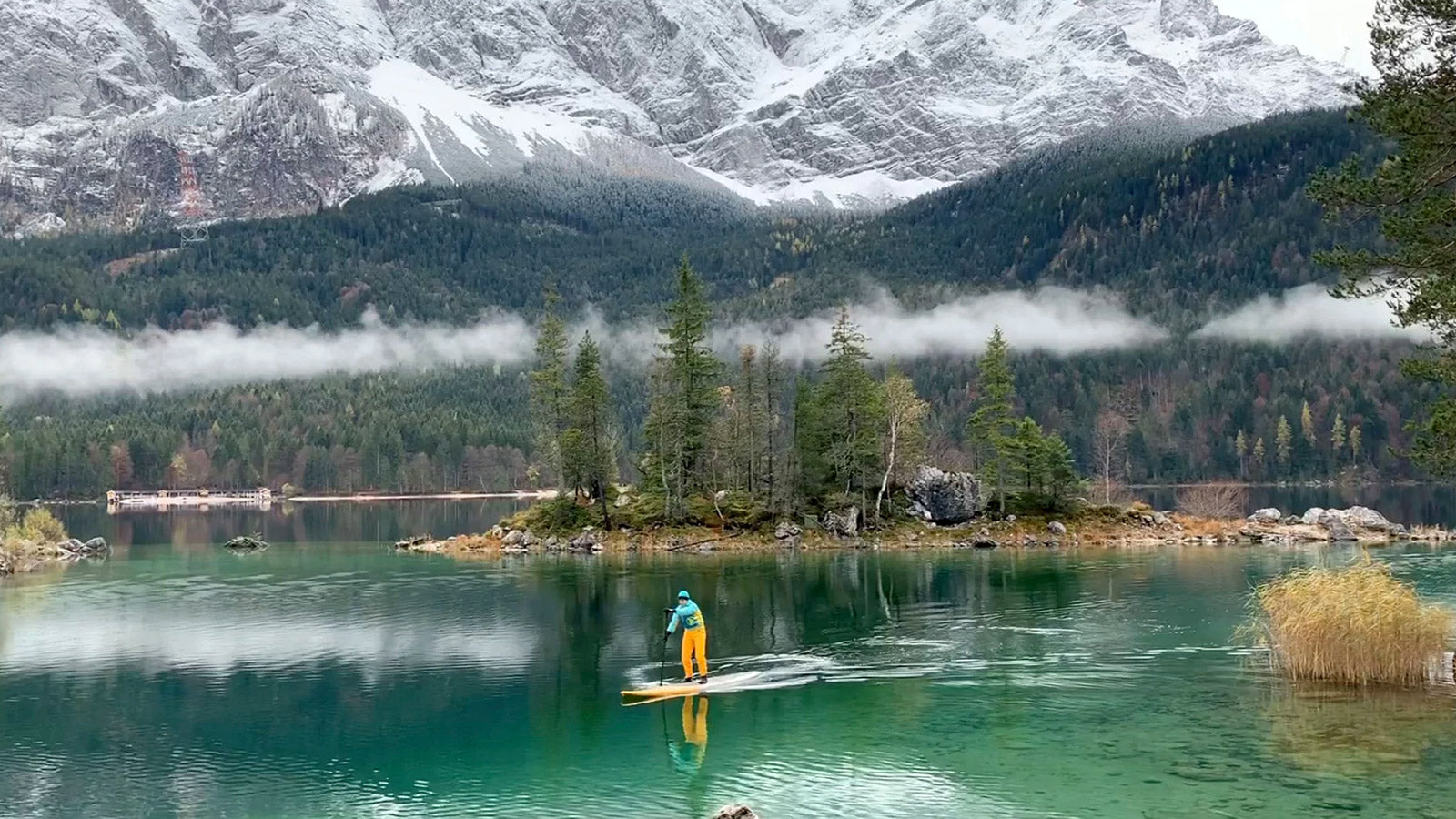 Behind the scene
In our jobs as managing directors (of a medium-sized company and an advertising agency), we - Anne and Myriam - were looking for a balance and a challenge in sport. Participation in mountain bike and racing bike marathons, mountain sports, kayak trips with tent & cooker and short, intensive adventure escapes from the demanding everyday work brought us balance and meaning. We have pursued these ventures with our own uncompromising drive.

The path to stand up paddling was not a direct one. This passion arose from the realization that everything can be combined here: a sporty workout, discovering new things, experiencing nature, experiencing adventures and feeling yourself intensely.
The motivation for founding Lite Venture: Boards and equipment develop that turns every experience into pure flow: nothing disturbs, nothing is superfluous, every paddle stroke is efficient and results in effortless gliding. There is a passion for perfection in the boards, which is reflected in the shape, material and design.
Lite Venture boards are made for people who have discovered this sport for themselves: special boards, appealing designed and technically conceived for maximum enjoyment of the experience.