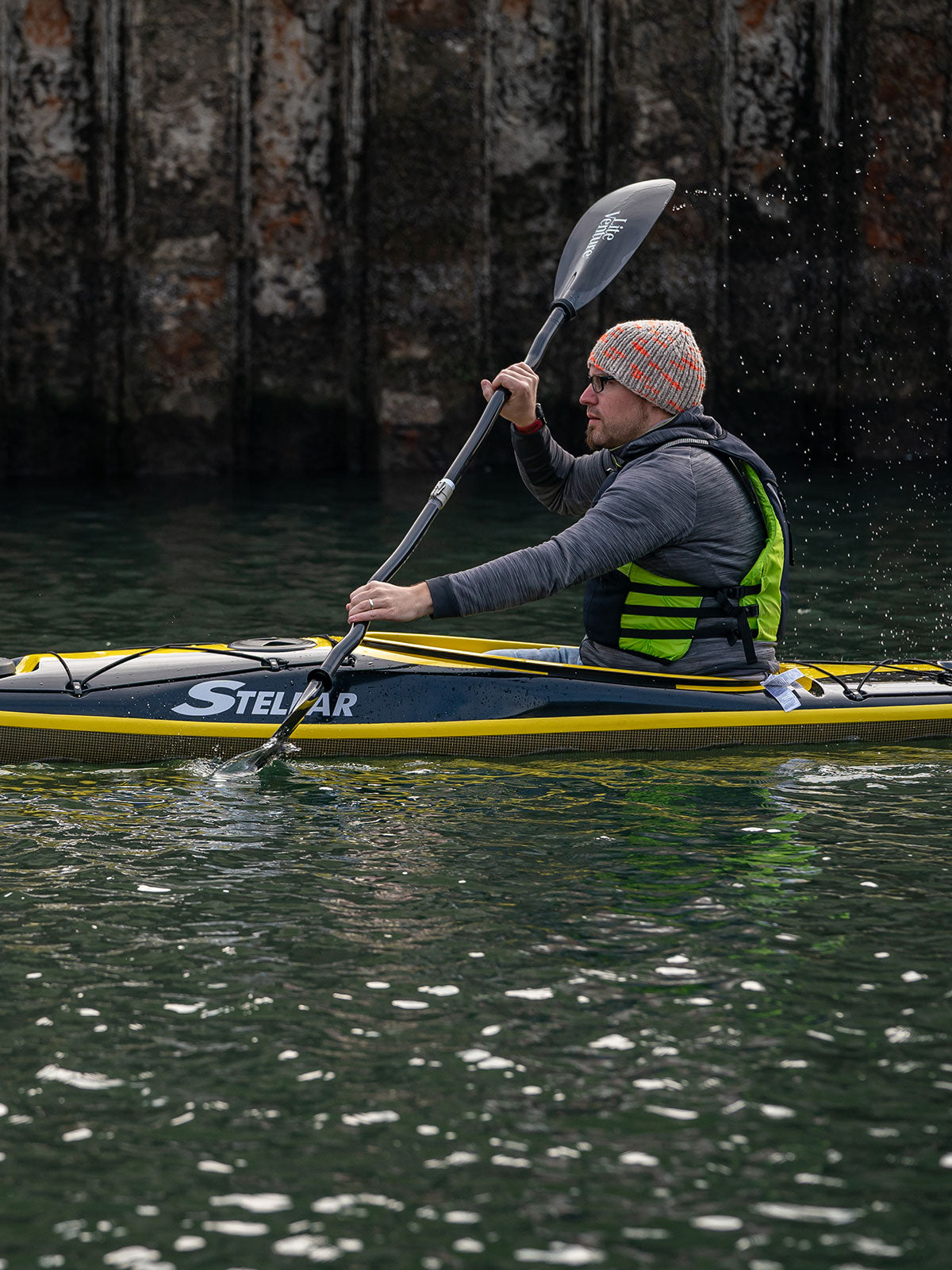 Touring Kayak STELLAR S16
Fast on tour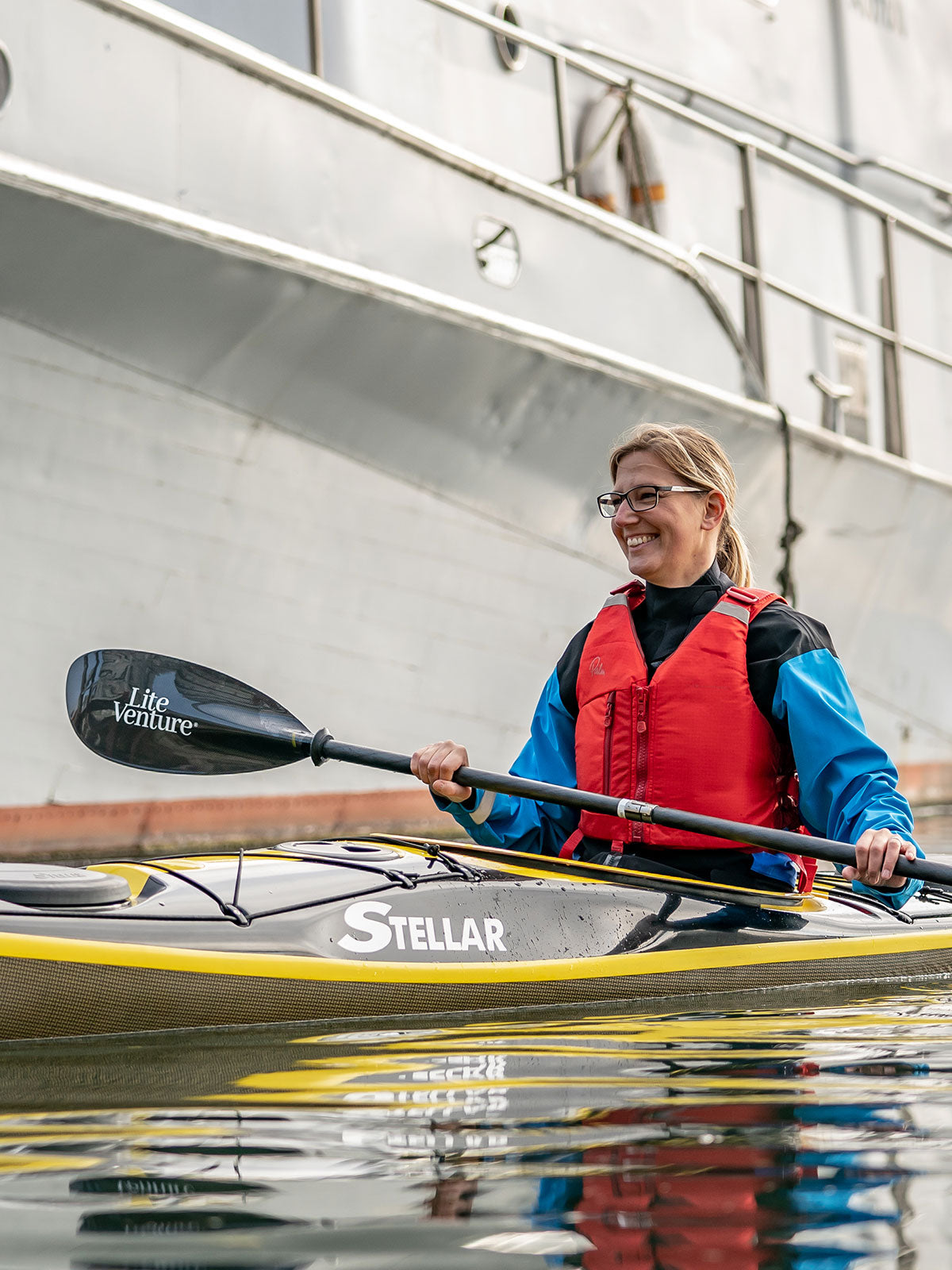 Touring Kayak STELLAR S16
Fast on tour
Choose your favorite from the largest Stellar kayak warehouse in Europe and start paddling right away!
Choose your S16 G2 kayak
All available S16 G2 at a glance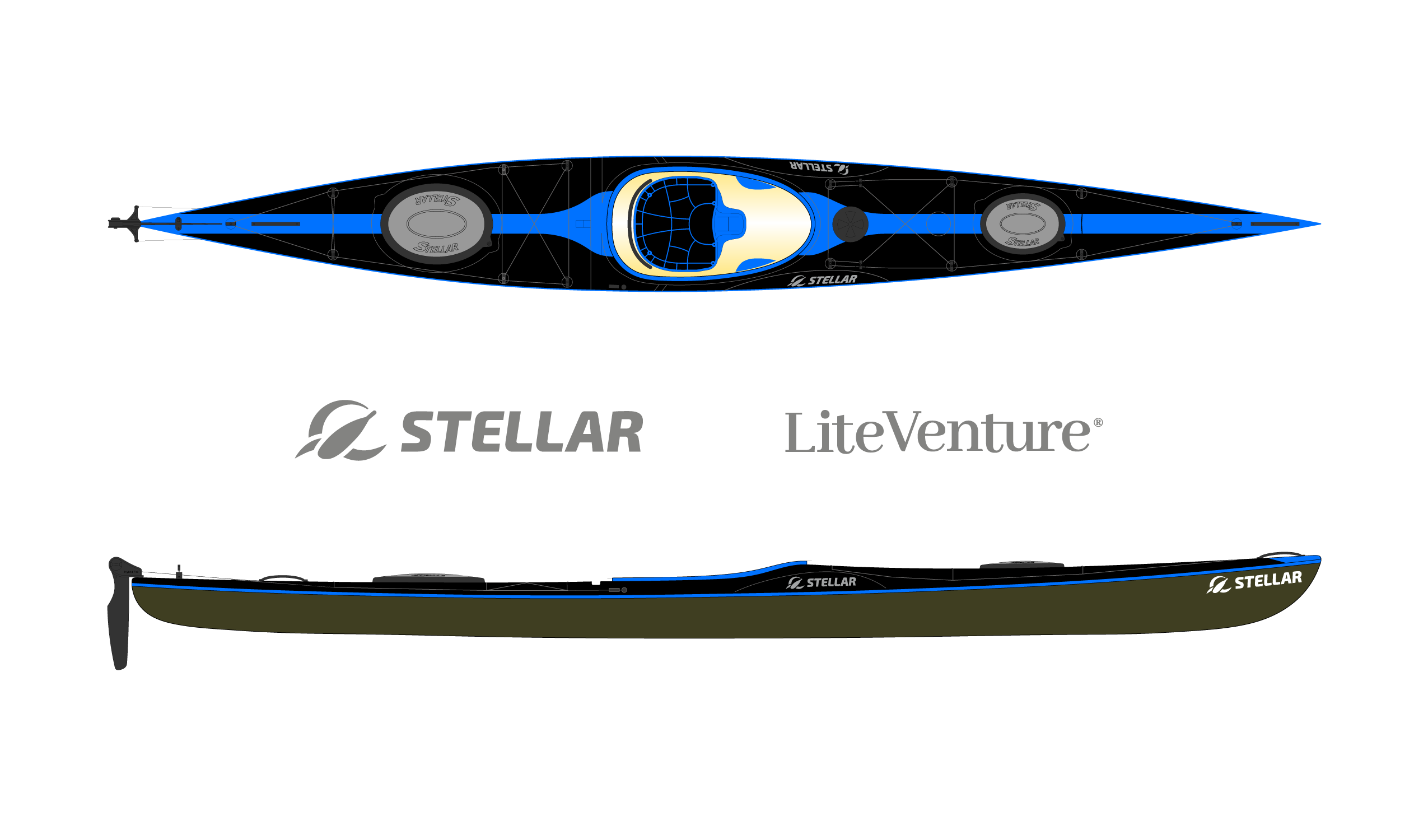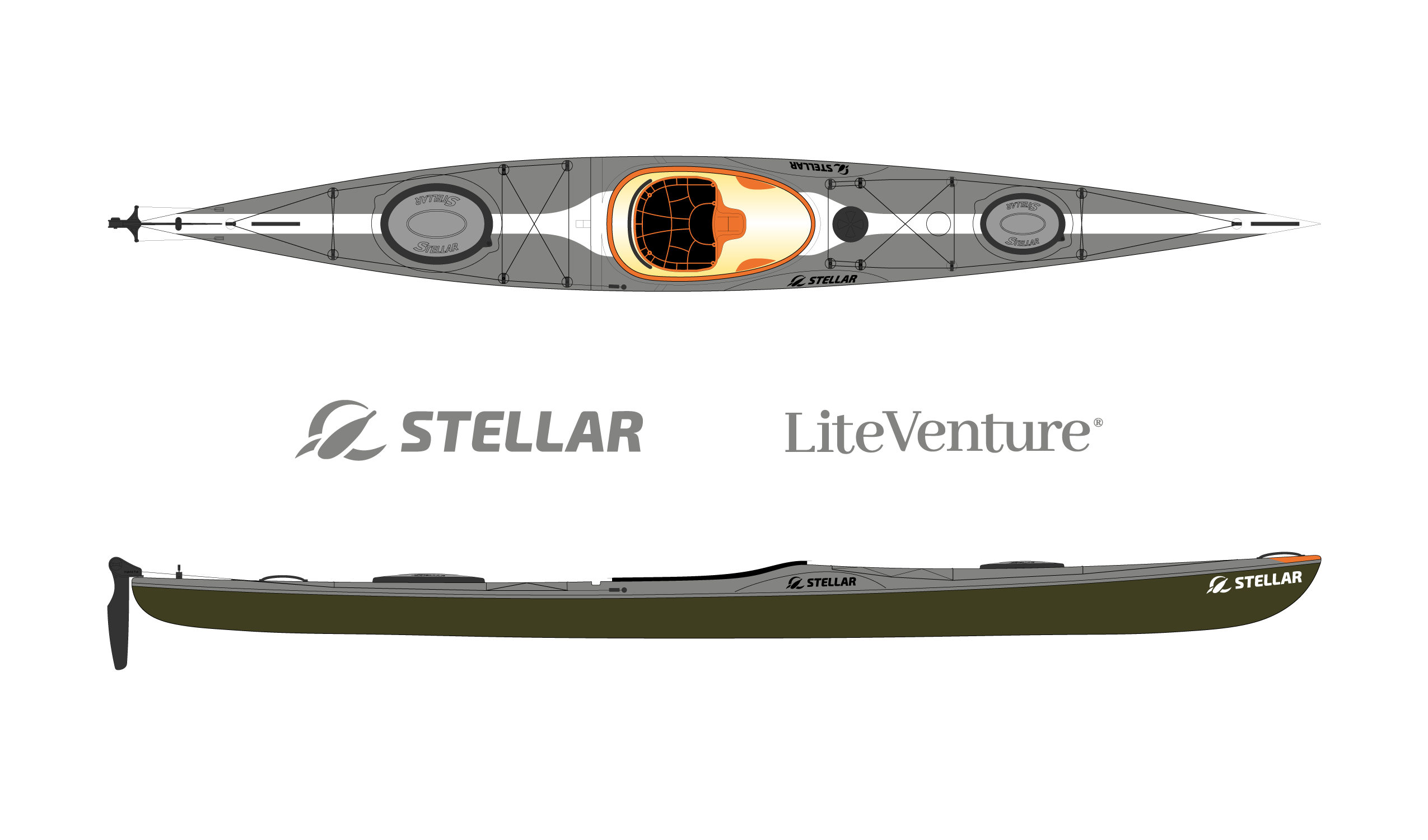 The S16 is a light tourer - fast but not too long
Kayak for everyday and travel
The S16 G2 is one of the most popular touring kayaks from Stellar: For the length of 495 cm, it is already a very fast touring kayak that is still compact and can be paddled lively. The shape of the hull supports the directional stability enormously.
With its dimensions, it is the ideal kayak for medium-sized paddlers with a paddler weight of 60 to 100 kg. It has sufficient storage volume for multi-day tours.
The S16 is equipped with a stern, front and day hatch as well as a stern rudder. If ordered individually, a keel strip is also possible, which gives the kayak additional robustness.
Suitable for
Paddler weight: 60-95 kg
Load: 145 kg
Light weight: yes
Leisure, tours, multi-day tours, ambitious
construction
Advantage layup: 17 kg
Multisport layup: 17 kg
Construction: laminated
Layup variants: Advantage, Multisport
options
Advantage layup: from €2,990.00
Multisport layup: from €3,390.00
Laminated keel strip ex works: €120
Dimensions
Length: 495 cm
Width: 56.2 cm
Seat hatch: 85 x 44 cm
Volume front hatch: 70 l
Volume rear hatch: 105 l
Day hatch front: available
Features of this touring kayak at a glance
This is how the light tourer S16 is the most fun
Are you looking for a fast but not too long or bulky tourer? With the S16 you will have a lot of fun on quick after-work rides up to multi-day tours with luggage. It offers you many exciting features for this. Tip: Check out the adventures of Malin & Alin in our blog, who chose the Stellar S16 to paddle down the Danube at record speed. Click here for the blog post.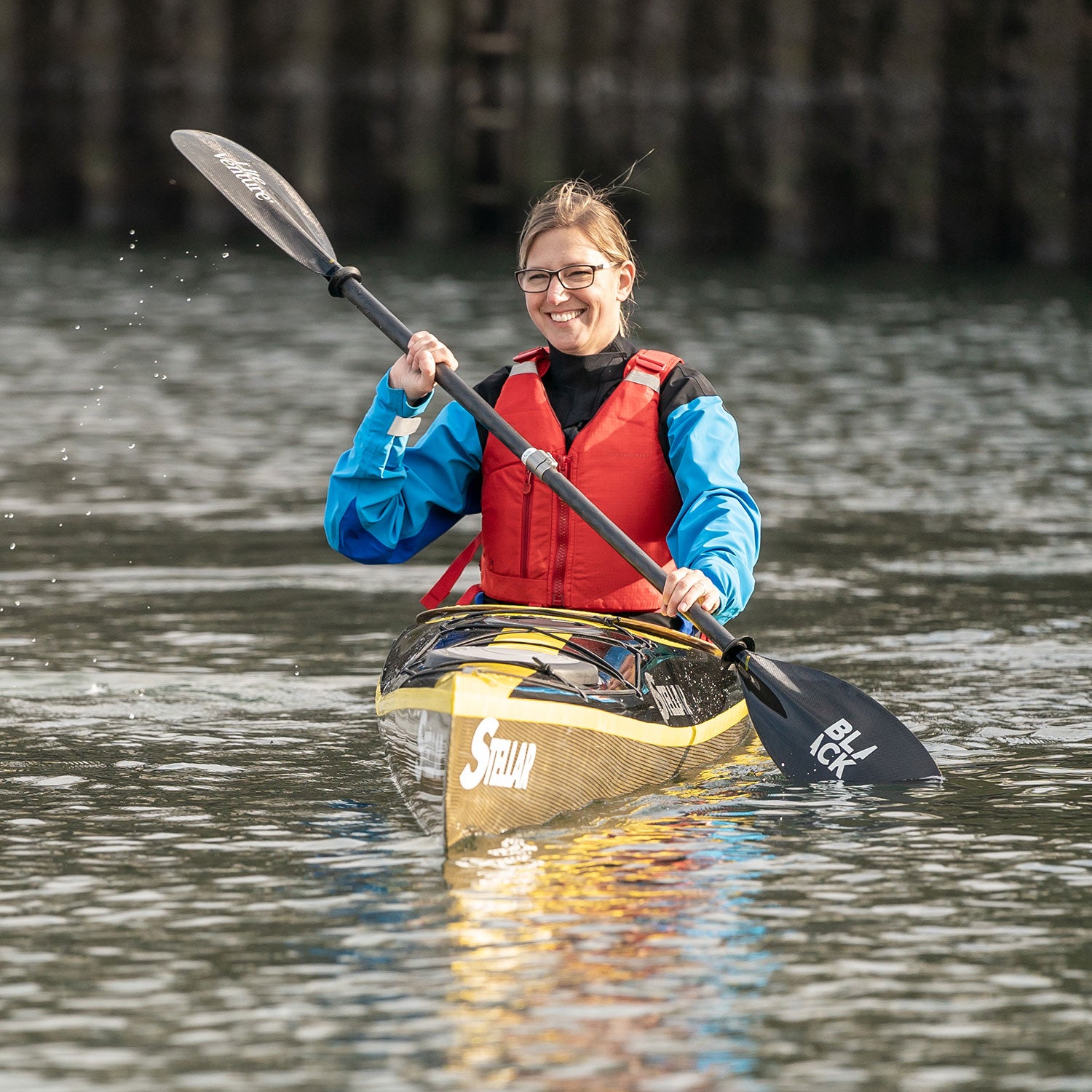 Balanced kayak
The S16 can be paddled very quickly, but is also balanced and safe. It is also suitable for beginners who want to improve their skills.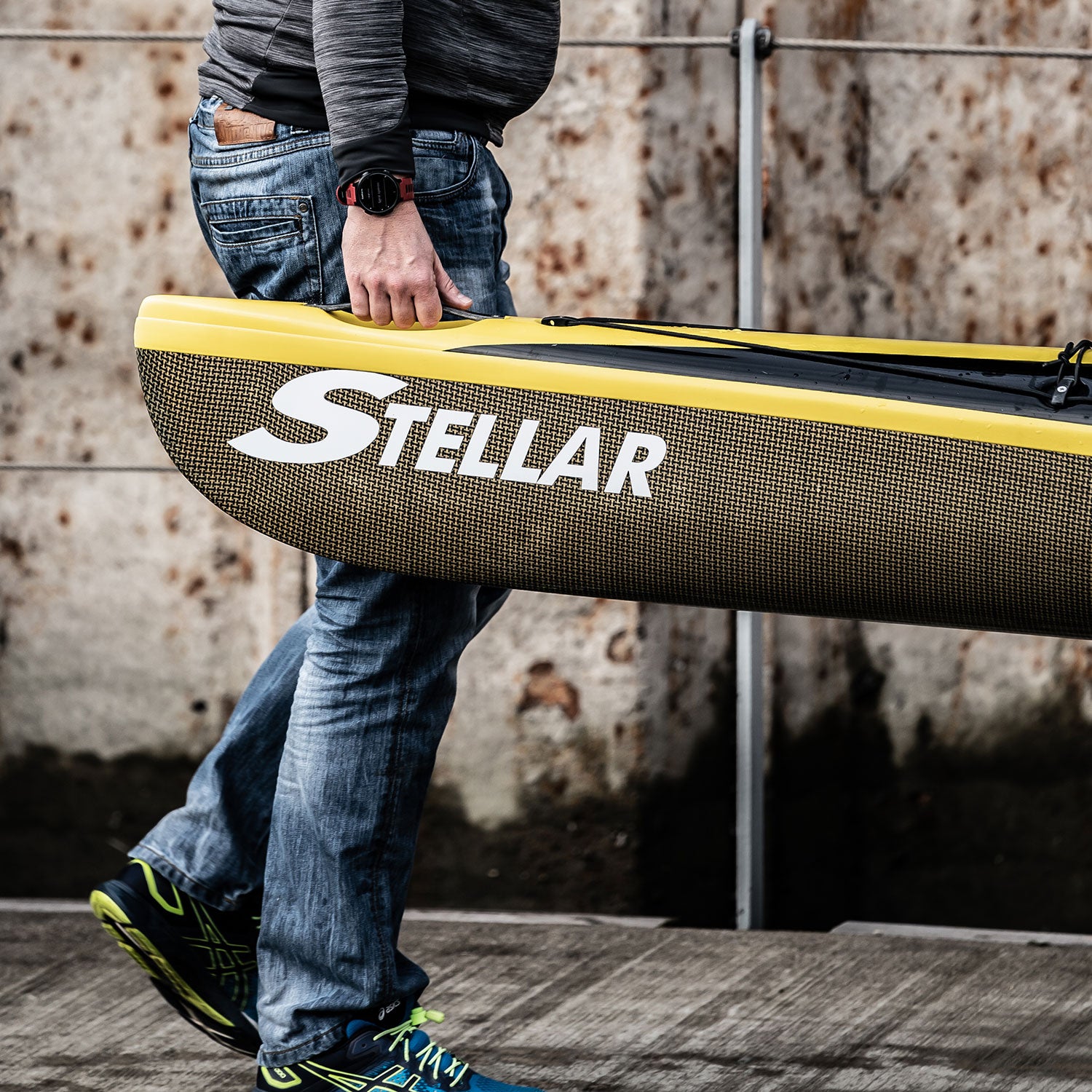 Light
Weighing only 17 kilos in the carbon-kevlar layup (multisport), the S16 is also comfortable to carry. We recommend using the handles only when the kayak is empty.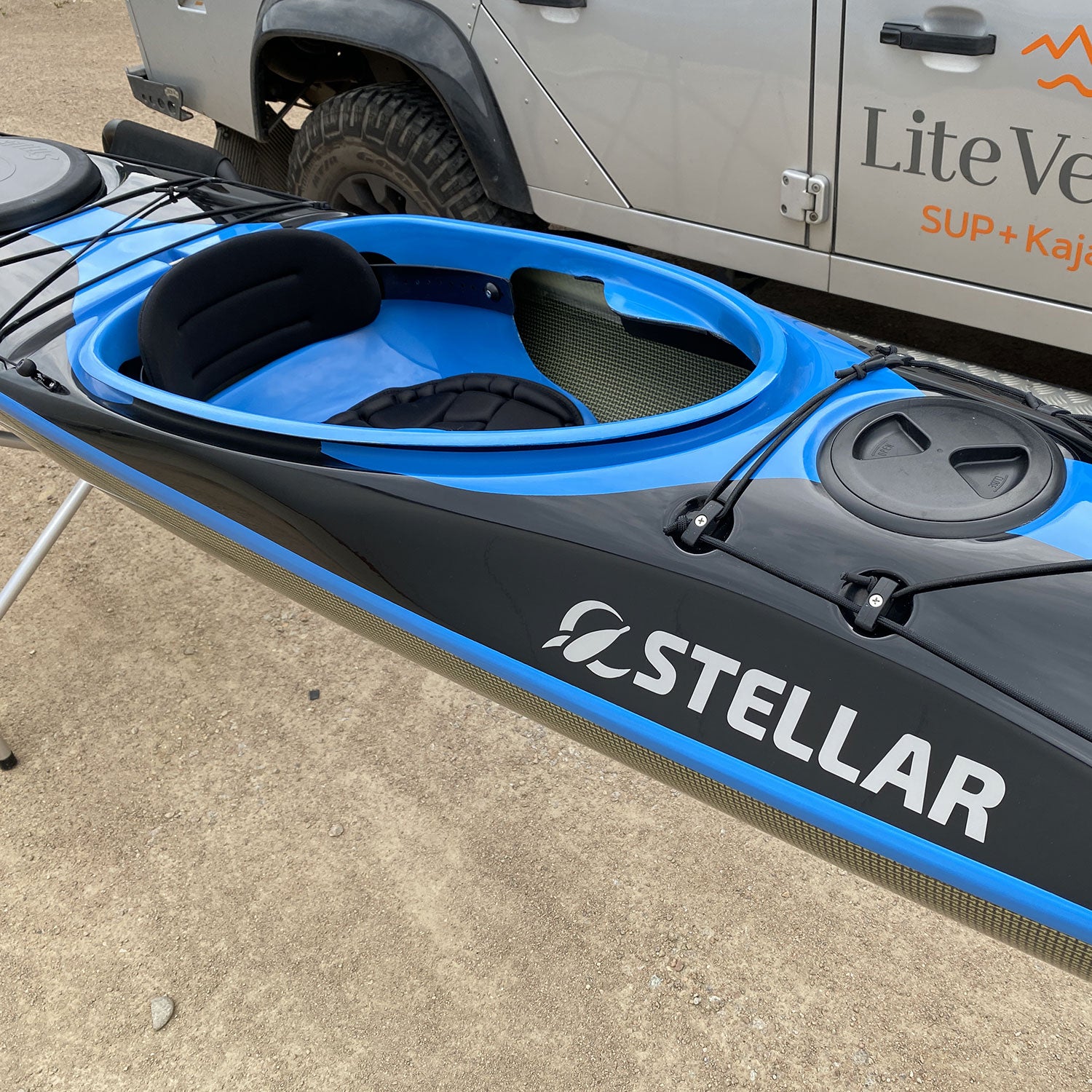 Practical details...
Day hatch and nets with direct access, trough behind the cockpit to assist with paddle floats, adjustable backrest...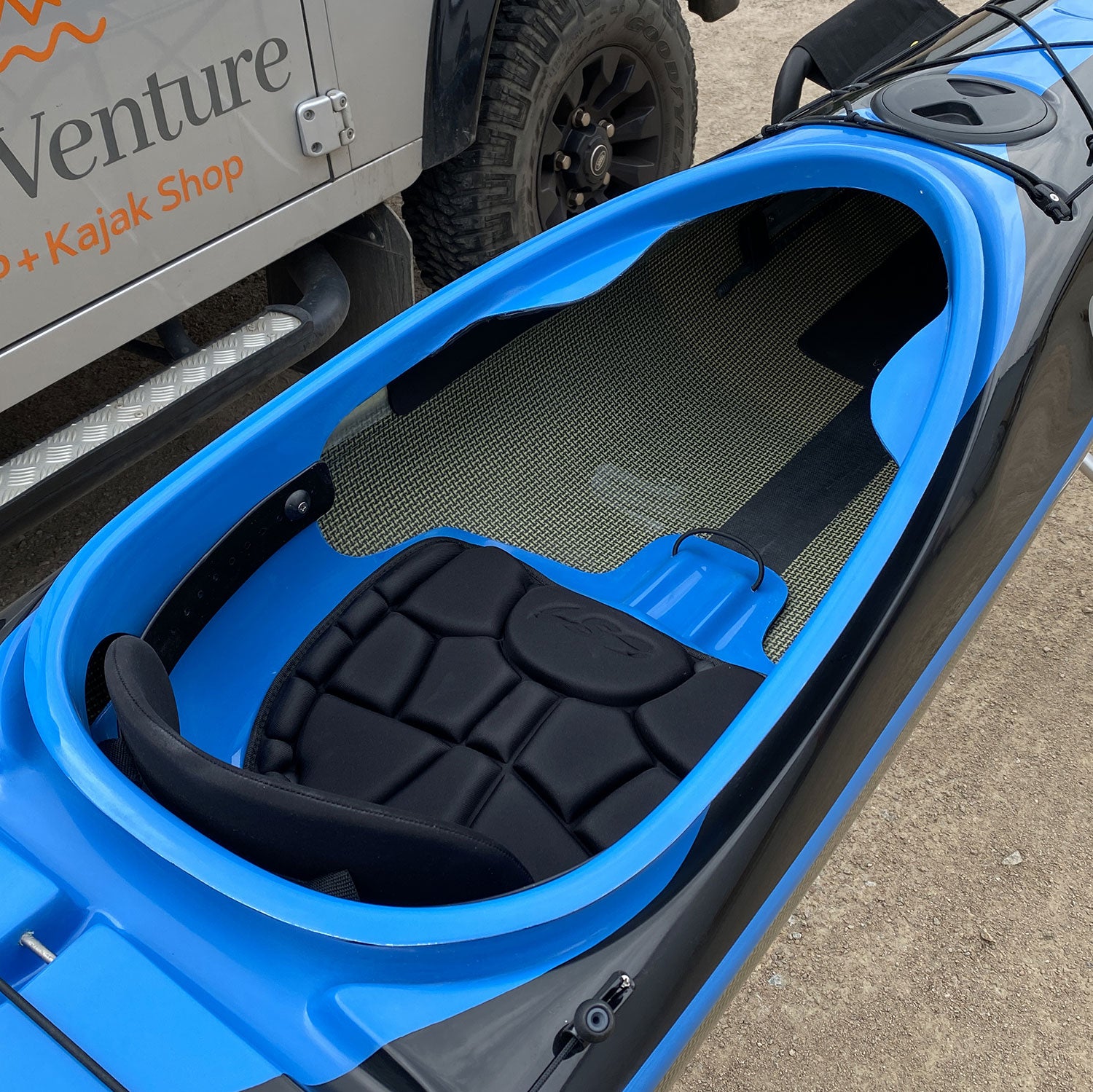 Thoughtful seat
The specially designed seat pad reliably removes moisture from the paddler and ensures ventilation - included in all Stellar kayaks!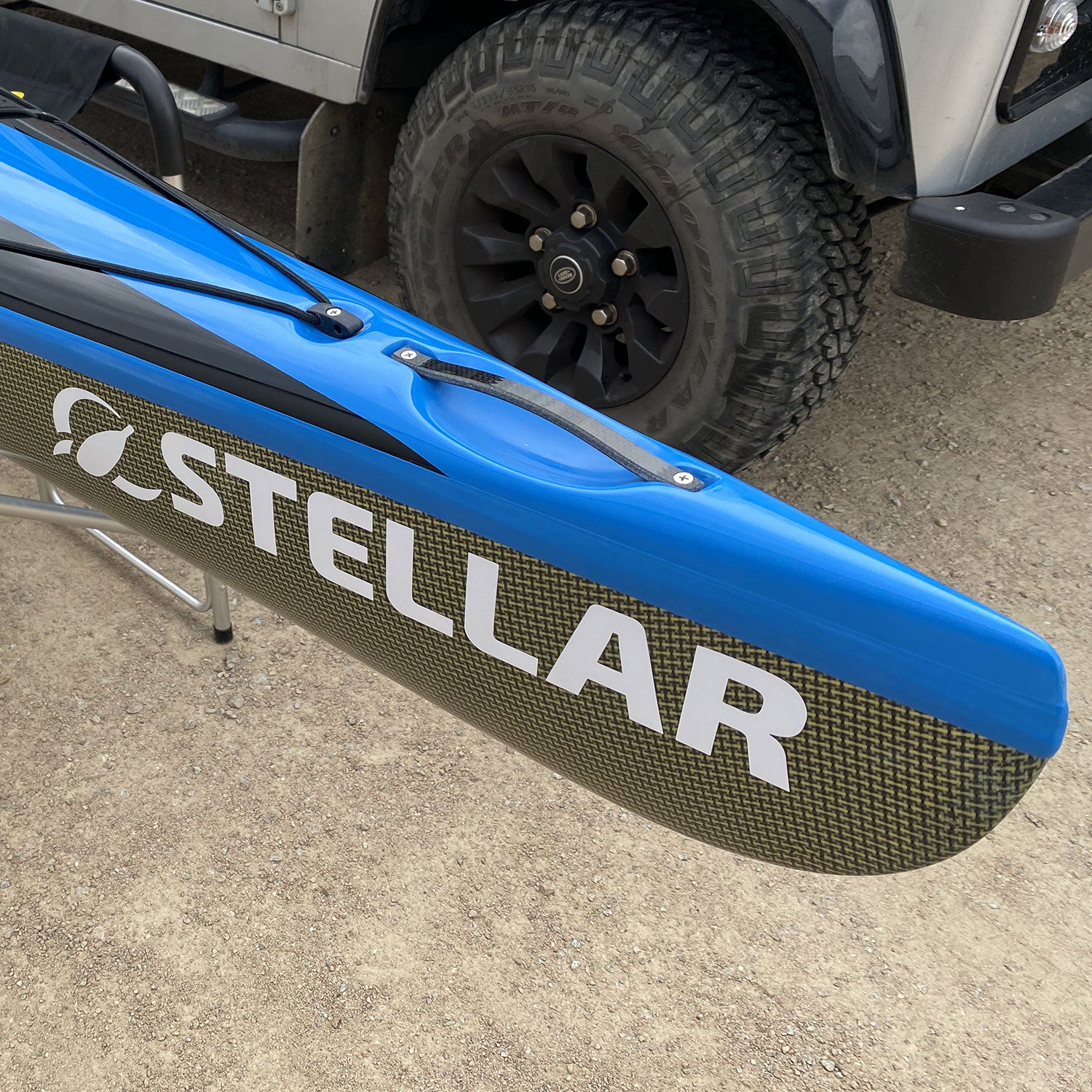 Long waterline
Typical for Stellar: The long waterline favored by the hull construction! Almost the entire length is on the water.
These points make the S16 special
Click on the + crosses for more information:


Rear windows
The S16 G2 comes standard with Smart Track rudder.
Large cockpit hatch and comfortable seat
The cockpit hatch measuring 85 x 44 cm offers easy entry and exit.
baggage hatches
Oval luggage hatches at the front and rear and sufficient storage space make the S16 G2 the ideal tour, even for multi-day tours.


Layup
We configure most touring kayaks in the multisport layup, as this is more robust than the slightly cheaper Advantage layup. However, the S16 G2 can also be ordered in the Advantage layup.
Sidcuts
The deck of the S16 G2 is tapered in front of the cockpit. This allows for tight paddle guidance.
Bootsname
If you want, you can order your kayak from us with your own boat name. We then apply it according to customer requirements.
The Stellar S16 G2 in the video
Check out the performance of the lightweight touring kayak S16 G2 on the water: