Test center Halle/Saale
On a hidden tributary of the Saale, near the island of Forstwerder, Jacob Simon has set up a small paradise: a wooden footbridge leads from his garden directly onto the water. Anyone who would like to find the right kayak or stand up paddle board in a quiet and relaxed atmosphere has a special opportunity here.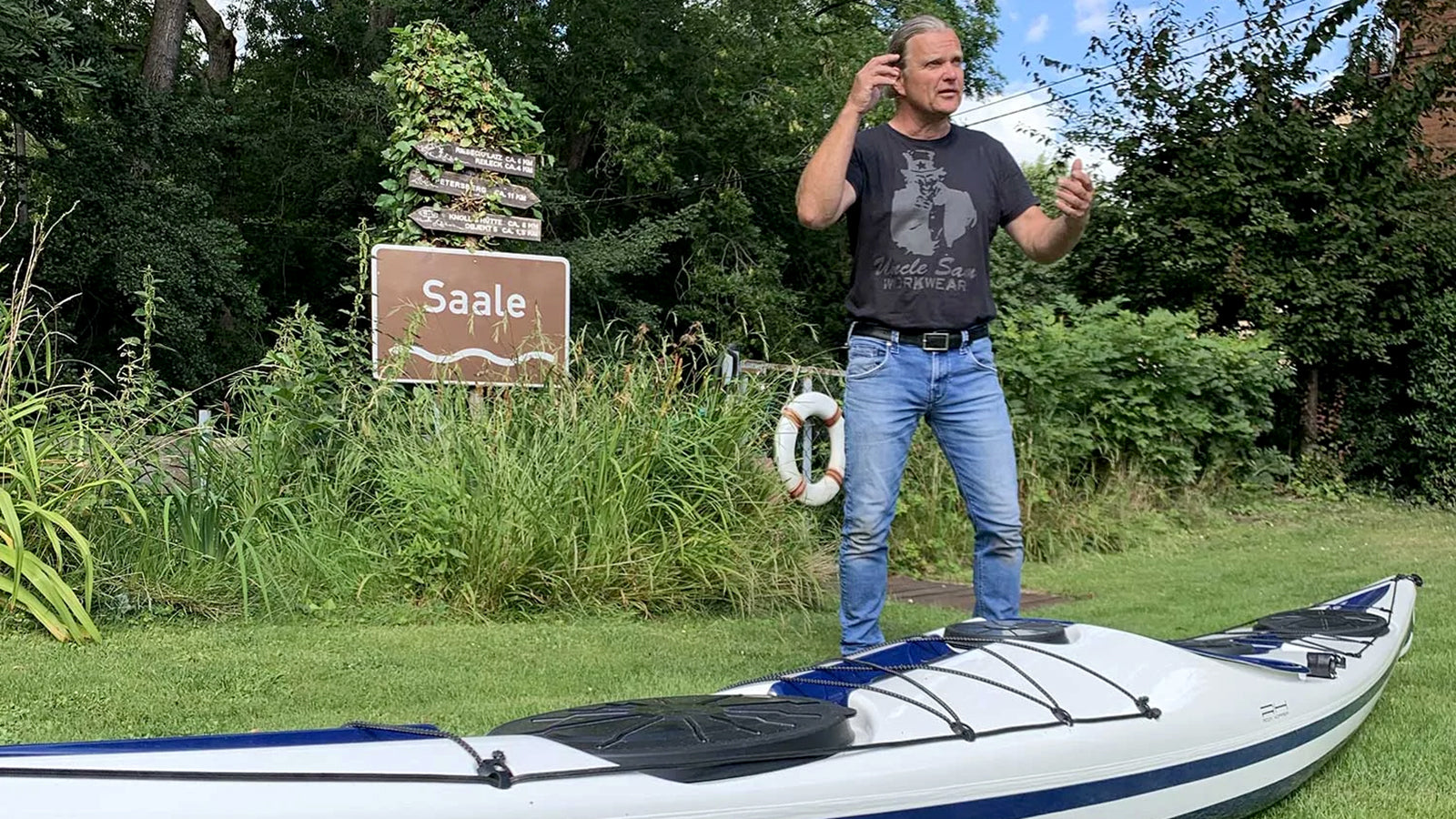 From the garden to the water for test paddling
And it's also quite possible to find the right thing here: Jacob has been paddling himself for over thirty years and has a wealth of experience. He is happy to advise and takes his time. The fine range of the station includes the very light touring kayaks from Stellar, sea kayaks made in Finland and the Lite Venture Stand Up Paddle Boards for tours (hardboards and inflatable boards).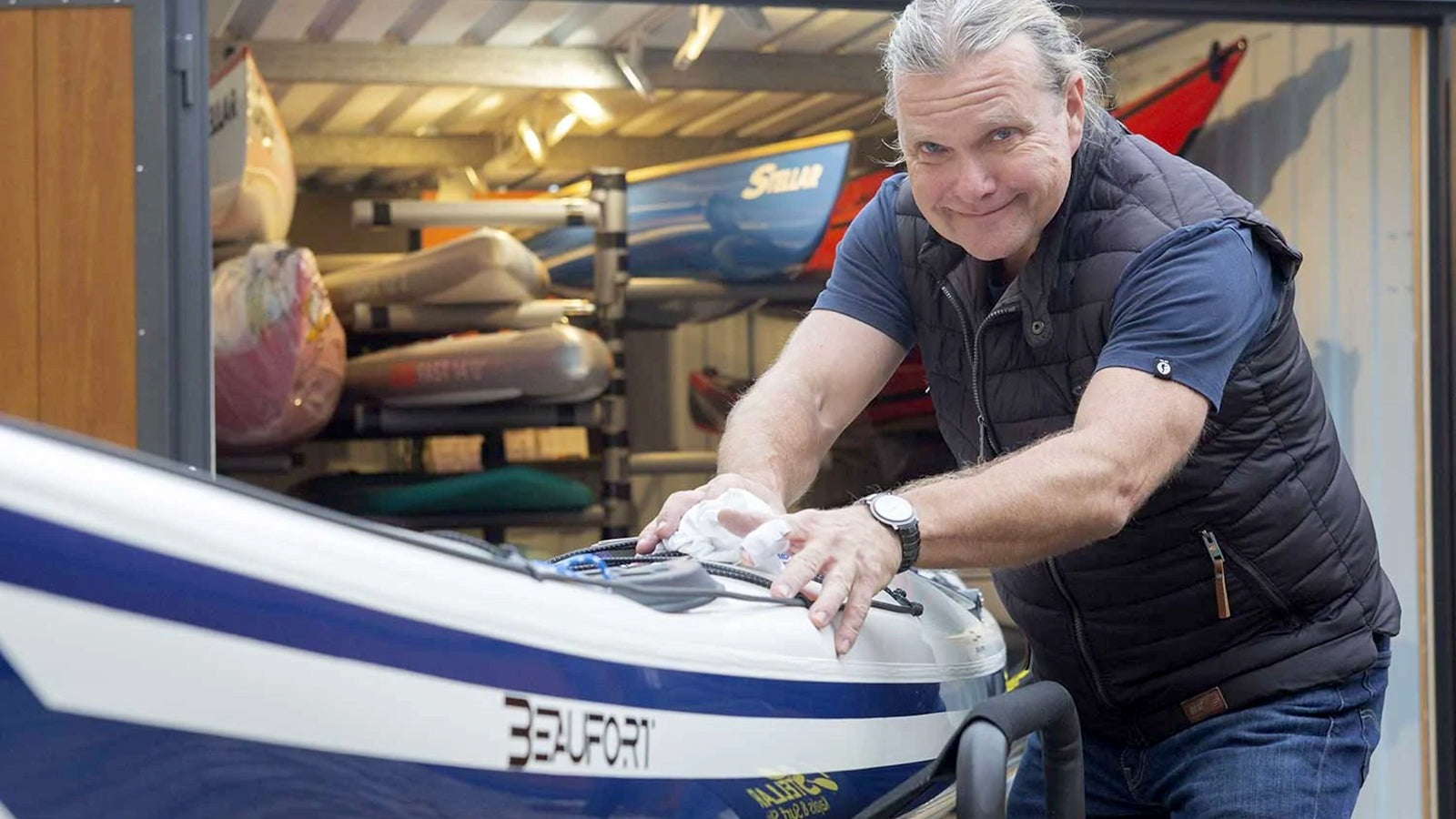 Jacob Simon ... and the sea kayak SKIM Beaufort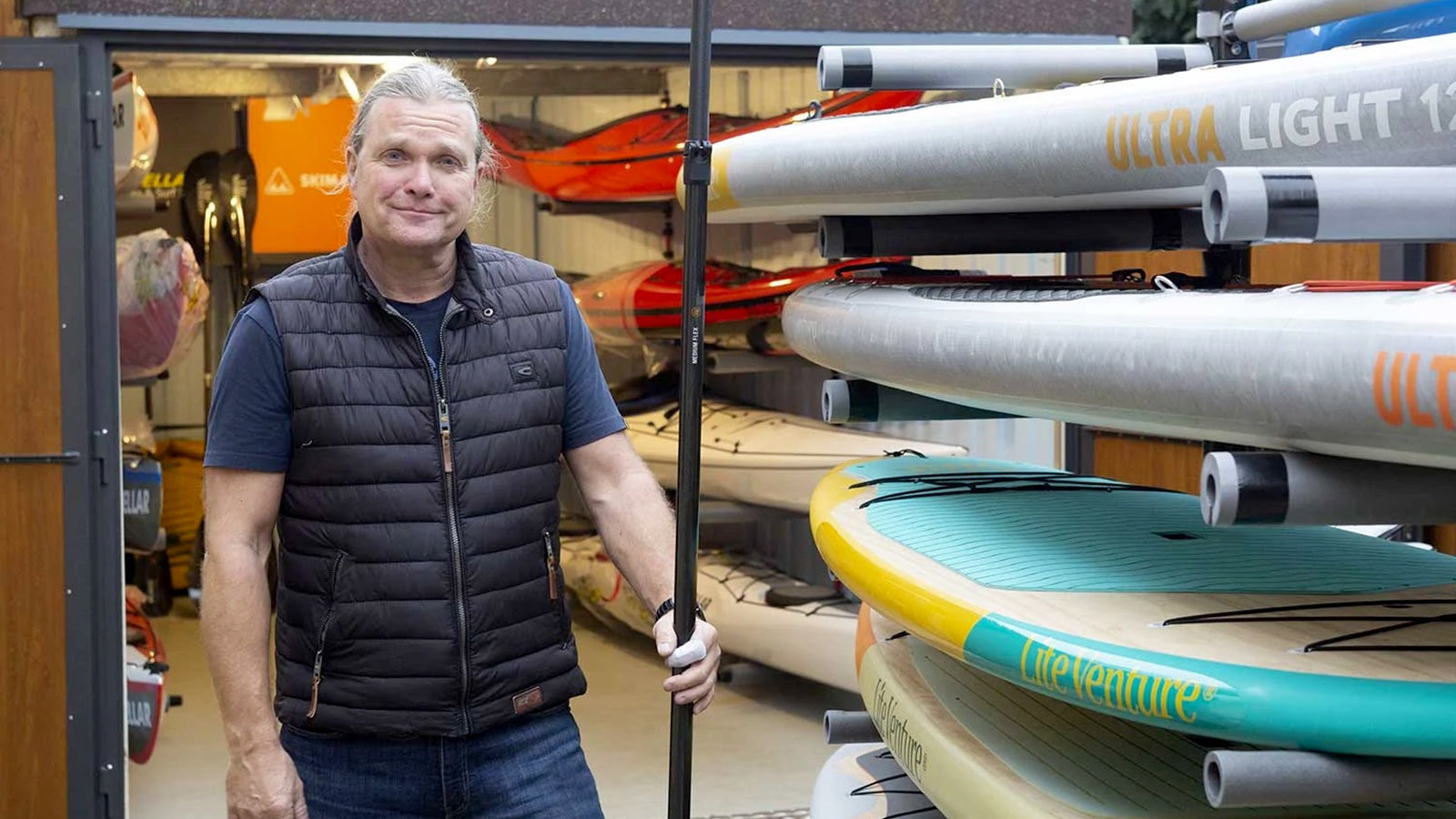 ... and the SUP boards by Lite Venture
SKIM sea kayaks from Finland:
Finnish manufacturer SKIM designs special sea kayaks: each boat is handcrafted in Finland. The design is based on classic boat shapes and improved. Many details show that their designers are themselves on the water and know what is important. The "negative stern" on the SKIM Beaufort, which extends the waterline of the boat, is legendary.
The following models are available for testing at the station in Halle, others on request:
SKIM Beaufort
SKIM Beaufort LV
SKIM Braveheart
SKIM Artisan
SKIM Differ

All models available from stock in our main warehouse are listed here:
Light touring kayaks and surf skis from Stellar Lightweight:
The manufacturer Stellar has its roots in competitive sports and transfers its decades of lightweight construction expertise to recreational kayaks. The result is an exceptionally well-made touring kayak that only weighs 12 to 18 kilos. This makes them ideal for a single person who wants to effortlessly carry and move the kayak alone. The price-performance ratio is also very good.

The following models are available for testing at the station in Halle, others on request:

Stellar Dragonfly (a packboat for 1 person, 12.3 kg)
Stellar S14 (a compact tourer, 16 kg)
Stellar S16 (a fast tourer, suitable for multi-day tours, 17 kg)
Stellar S18 Exp (a fast tourer with a lot of volume, 19 kg)
Stellar S18 R (the competition kayak, 17, 8 kg)
Stellar ST17 (a compact, lightweight tandem kayak suitable for beginners, 25 kg)
All models immediately available at our main location are listed here: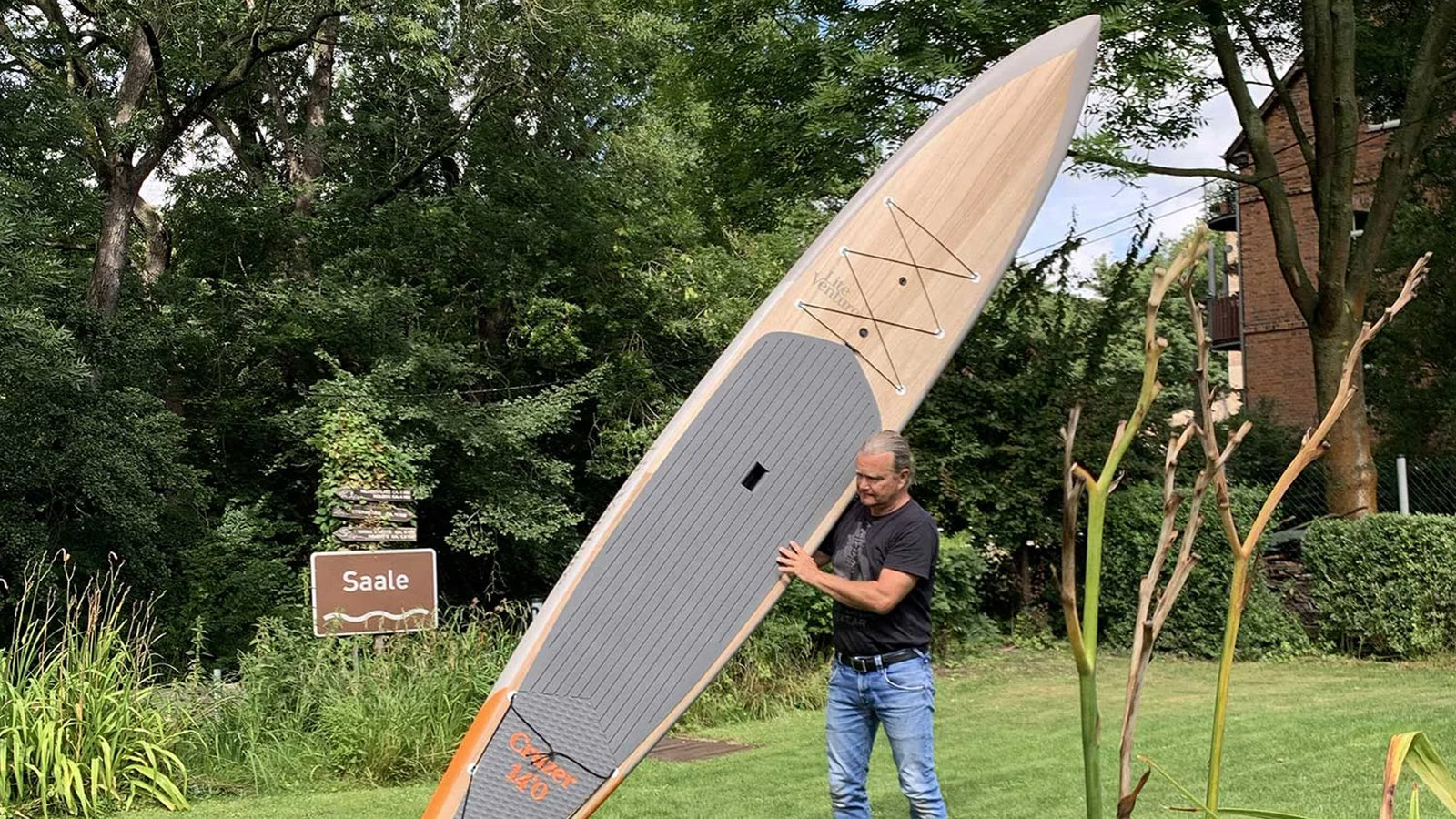 A stand-up paddle board from Lite Venture with a real wood deck and carbon layup.
The Lite Venture SUP Boards
We make Stand Up Paddle Boards with high standards of technology and performance: The hardboards with real wood decks also have a carbon layup, which makes them very stiff. The inflatable boards like the ULTRA Light 12'2" and the ULTRA Fast 14'0" are also known for their rigidity and high-quality materials. They can also be tested in Halle by arrangement.
Further information on the models:
How does testing at the test station work?
There are no fixed opening times. The best thing to do is to call Jacob on the telephone number below, describe what it is about and make an appointment. If you choose a kayak or SUP, it will be sent to your home directly from Lite Venture's central warehouse.
🇬🇧 Test station Halle/Saale
Jacob Simon
Telephone: 0176 / 223 172 74
Email: jacob@liteventure.de
Address : Saalestraße 4, 06118 Halle/Saale
Appointments by arrangement