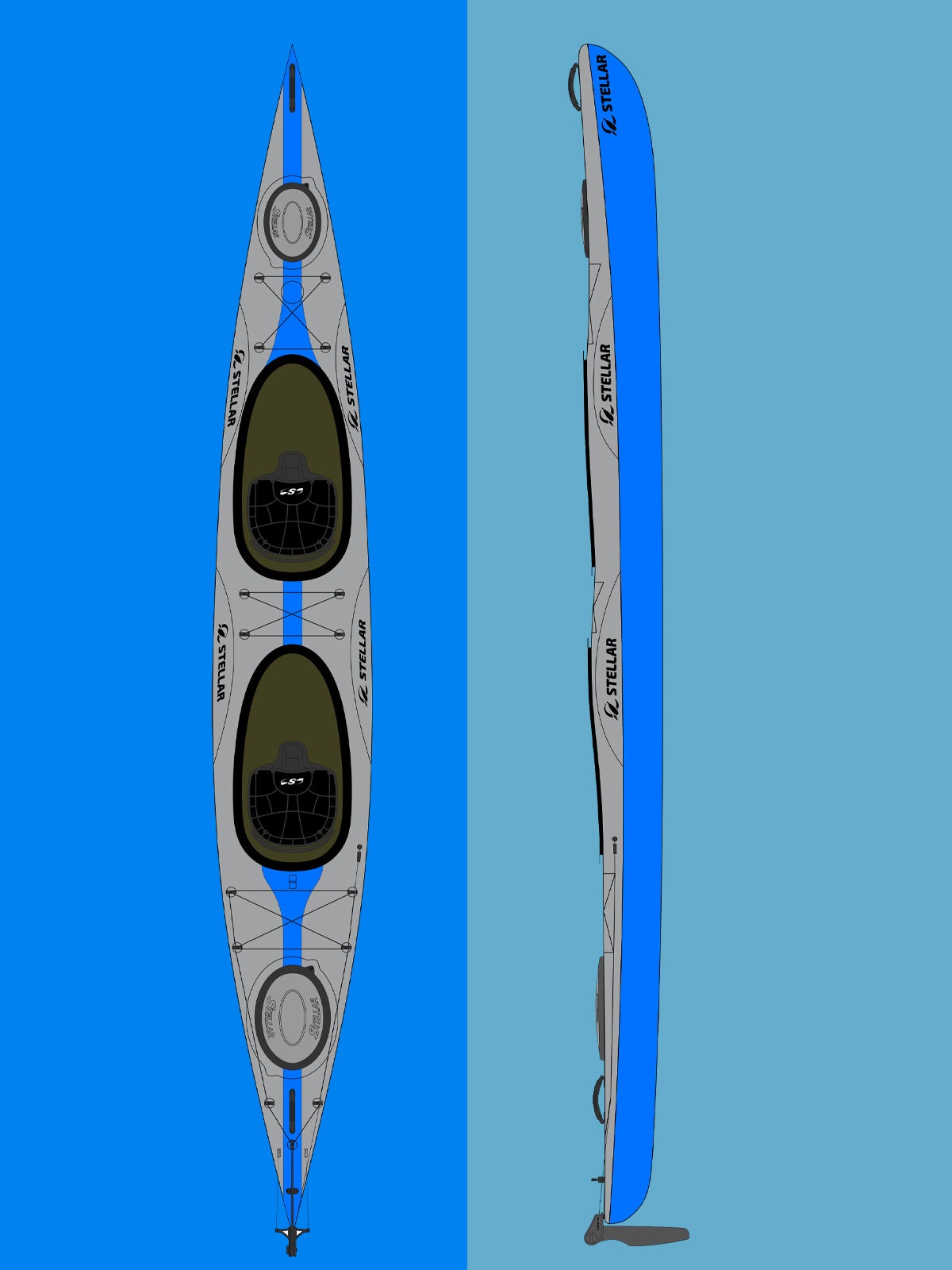 Stellar ST17 Tandem / 25 kg
The recreational kayak for two
Choose your favorite from the immediately available tandem kayaks
Immediately available ST17 tandem kayaks
All ST17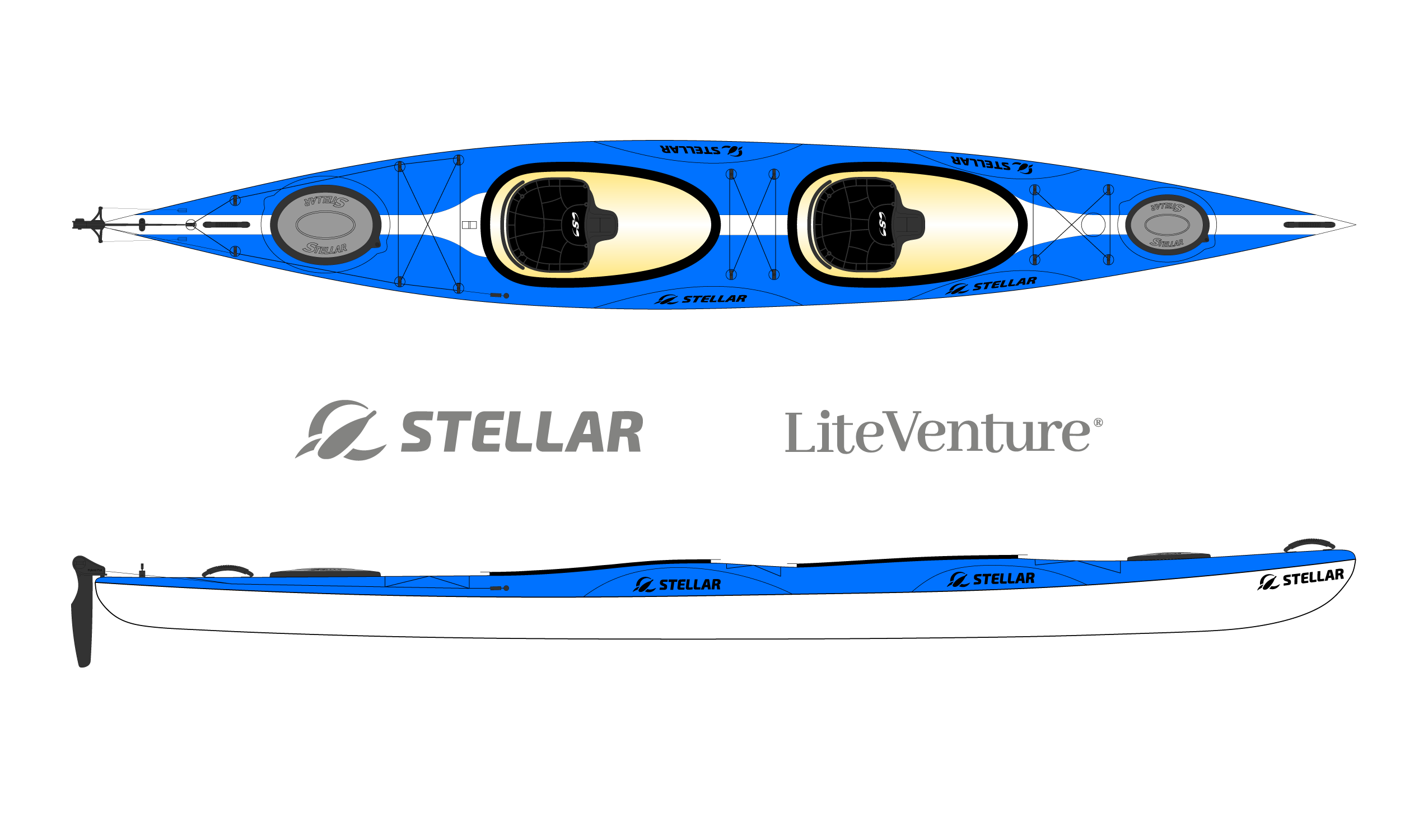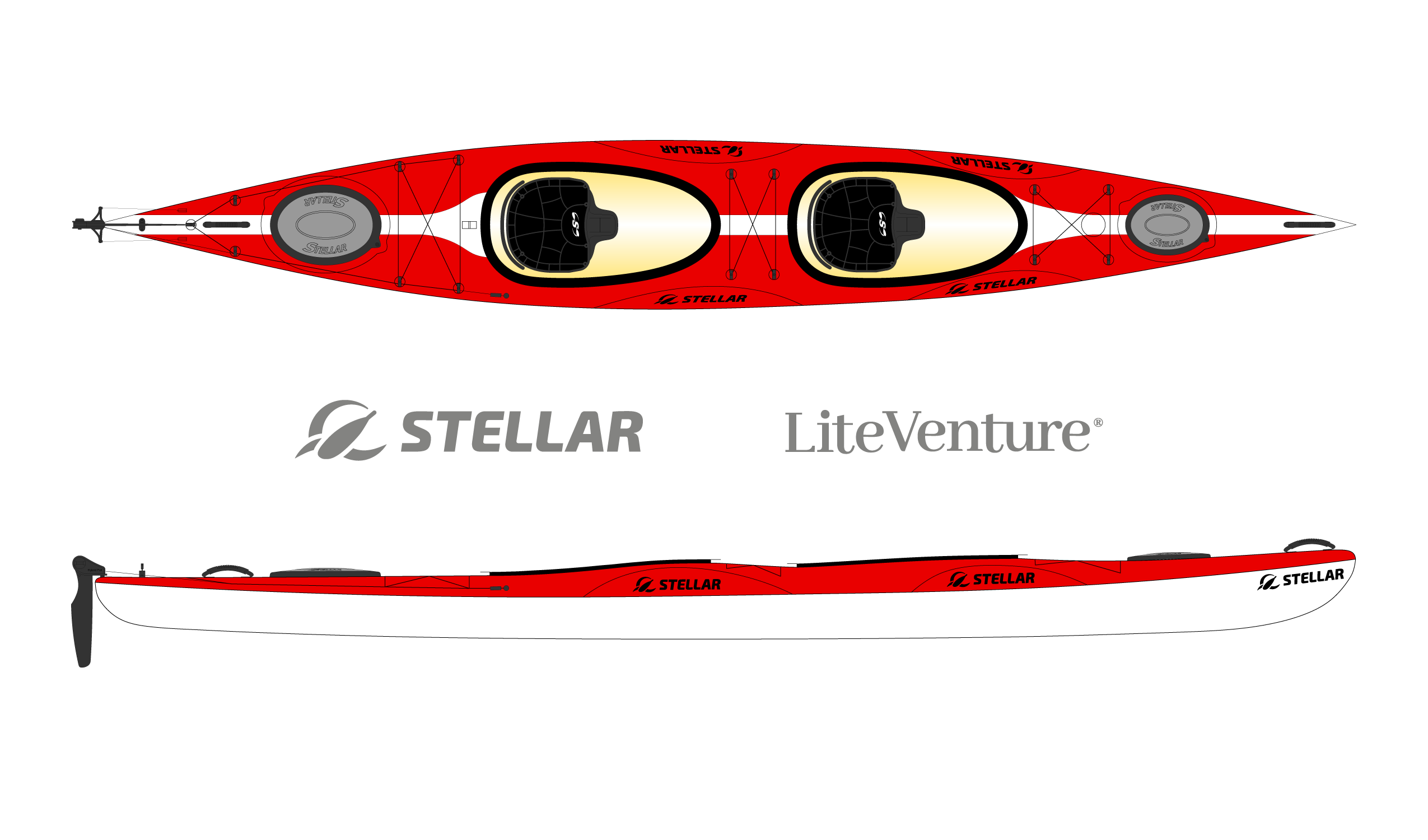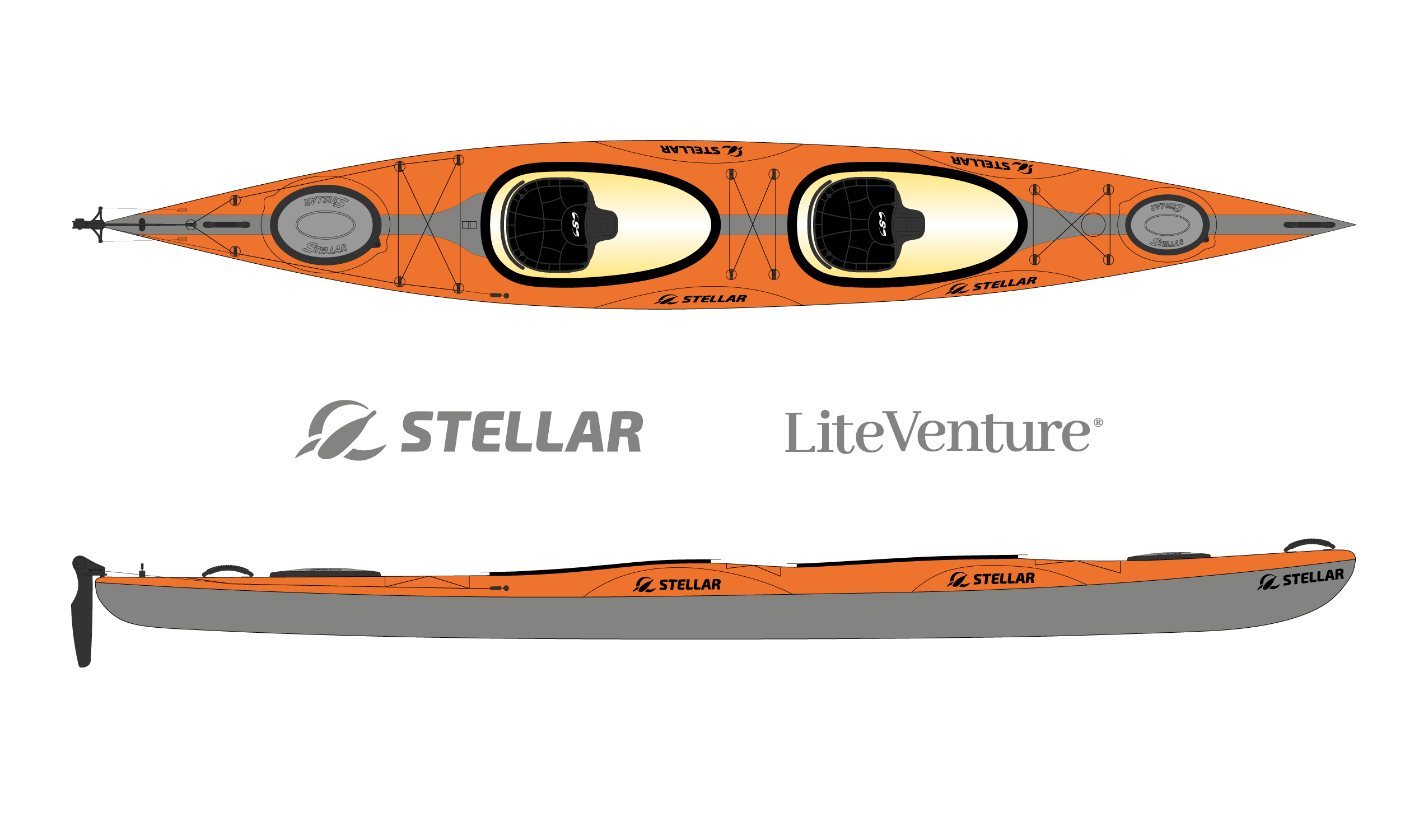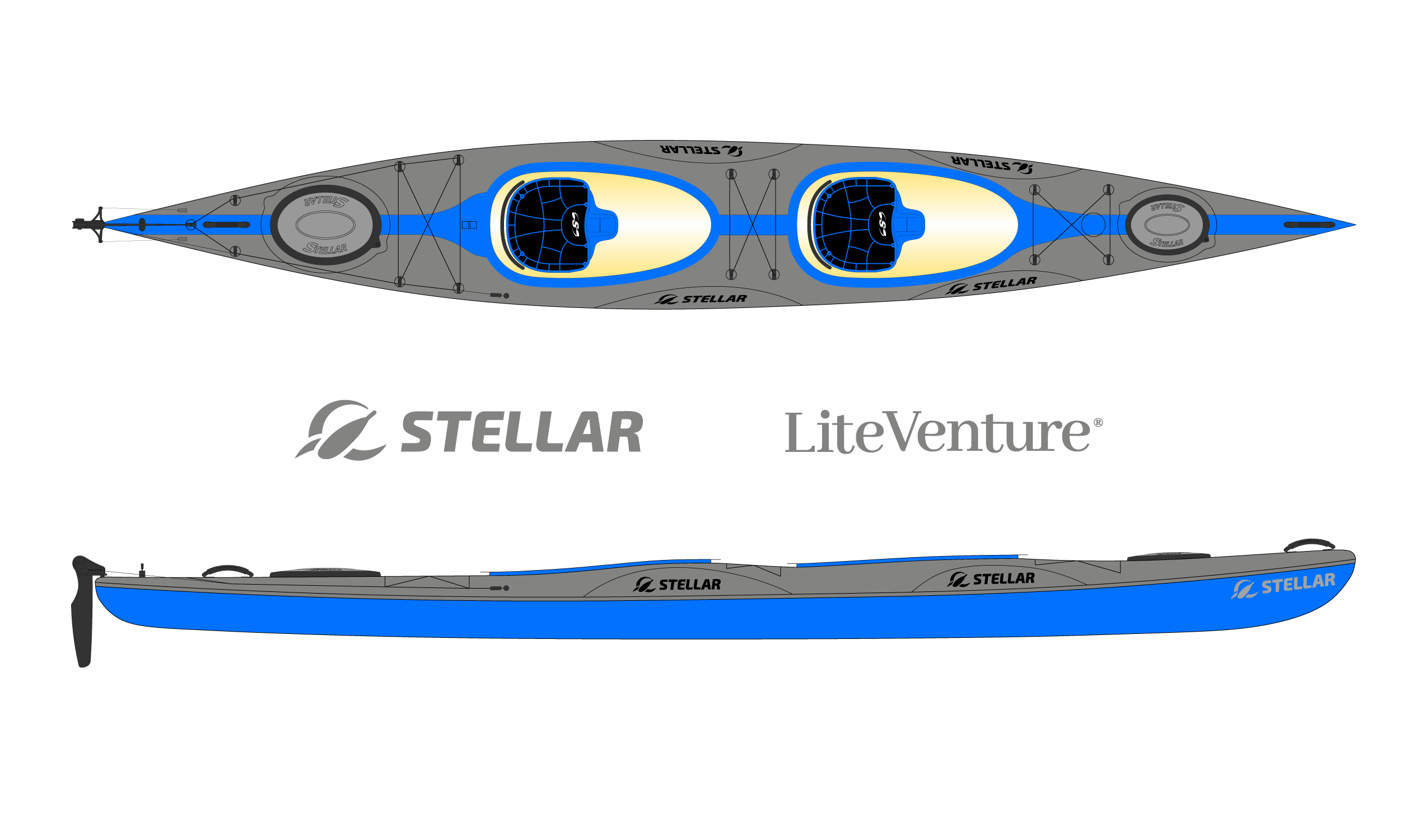 Safe and comfortable touring for two
Stellar Tandem Kayak ST17
The ST17 is a very well-equipped, lightweight two-person kayak in the Advantage layup. With a width of 71 cm, it offers a very stable position in the water. At just 5.30 meters long, it is very compact for a tandem kayak and is therefore easy to transport. This makes it the ideal family and recreational kayak for touring on lakes and rivers. Large hatches make it easier to get in and out and also allow you to take a smaller child with you in the cockpit.
With the ST17 tandem kayak, we configure the Advantage layup as standard. This is robust, light and is also characterized by a very good price-performance ratio. Multisport layup is not available for the ST17.
Suitable for
Paddler weight: 60-110 kg
Load: 230 kg
Light weight: yes
Tours, multi-day tours, beginners
construction
Advantage layup: 25 kg
Construction: laminated
Layup variants: Advantage
options
Advantage layup: from €3,790.00
Laminated keel strip ex works: €120
Dimensions
Length: 530 cm
Width: 71 cm
Seat hatch: 93 x 45 cm
Volume front hatch: 59 l
Volume rear hatch: 117 l
These points make the Tandem ST17 special
Click on the + crosses for more information:


Large cockpit hatches and comfortable seats
The ST17 has two large, oval cockpit hatches (93 x 45 cm). This allows easy entry and exit.
Generous hatches
The ST17 features two large, oval luggage hatches. These offer enough space to take enough charge for a tour, even for two.
Safe width
With a width of 71 cm, the ST17 is extremely stable and is therefore also suitable for beginners. Despite this, it has a slight directional stability and is easy to paddle.


Smooth control
With the Smart Trak control, steering is a breeze even in rough conditions.
Non-slip carrying handles
The carrying handles are covered with rubber and allow the boat to be carried without slipping.
The features of the Stellar Tandem ST17 in the video