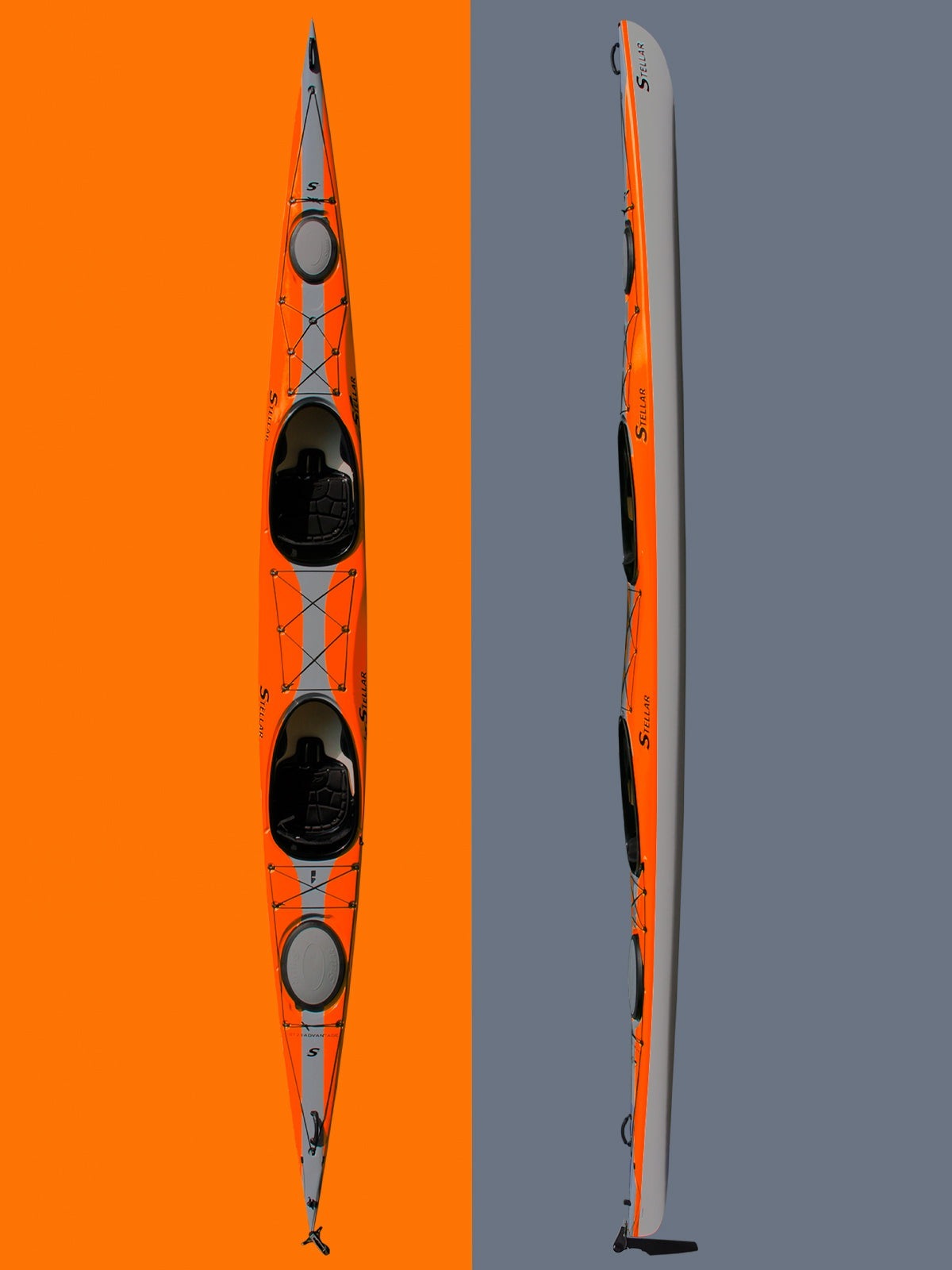 Stellar ST21 Tandem | 25 kg
Touring racer for two
Choose from the immediately available models
Available ST21 tandem kayaks
All ST21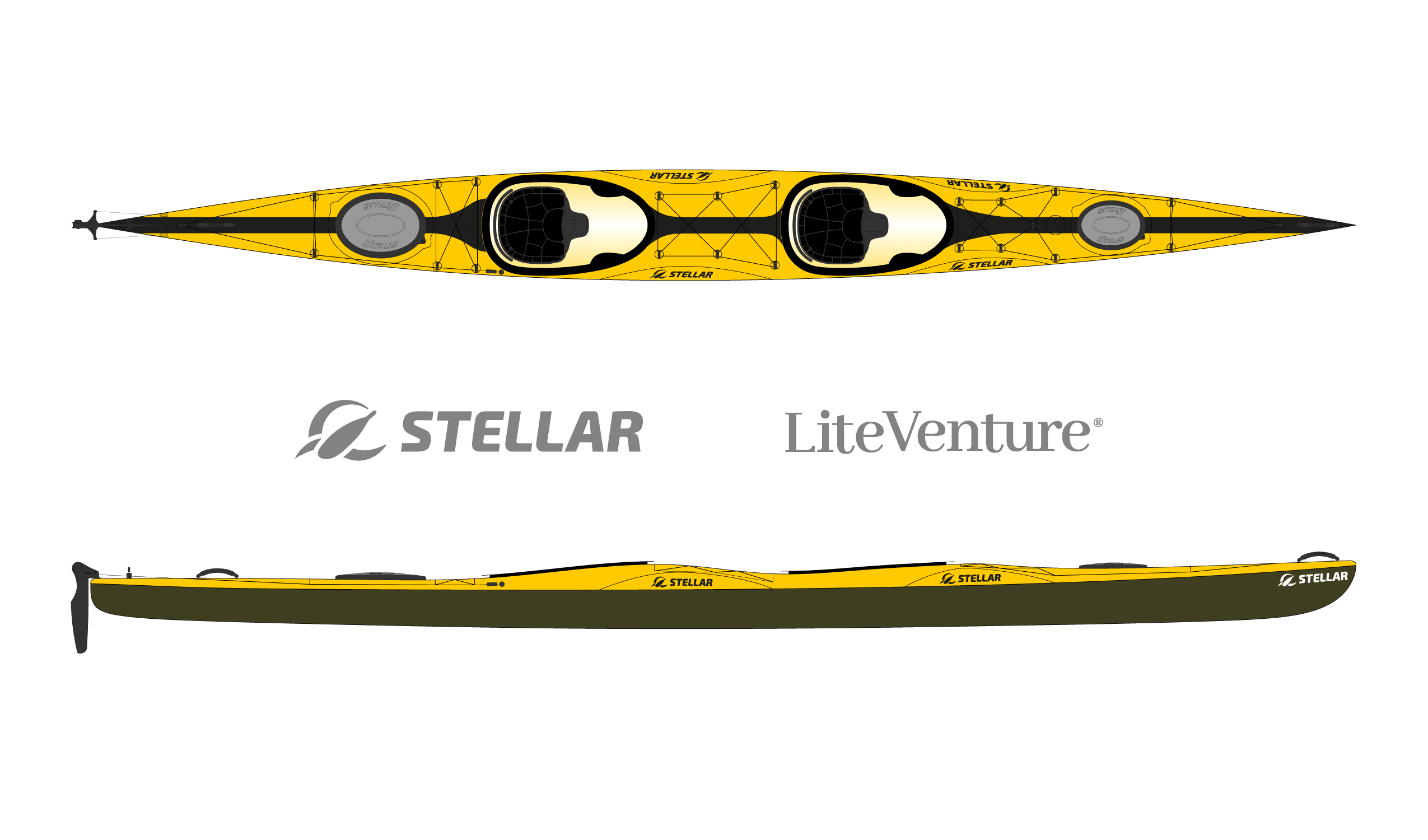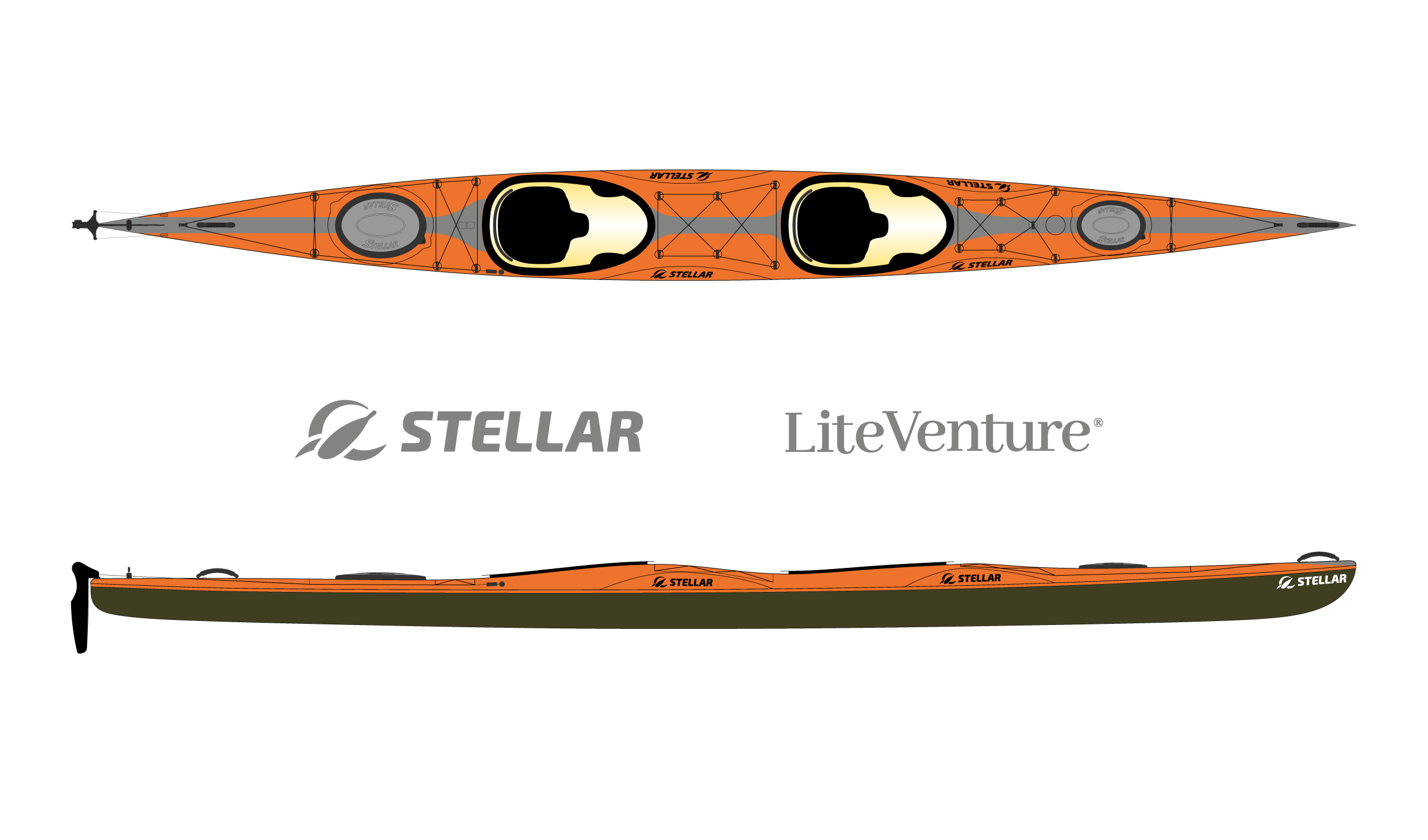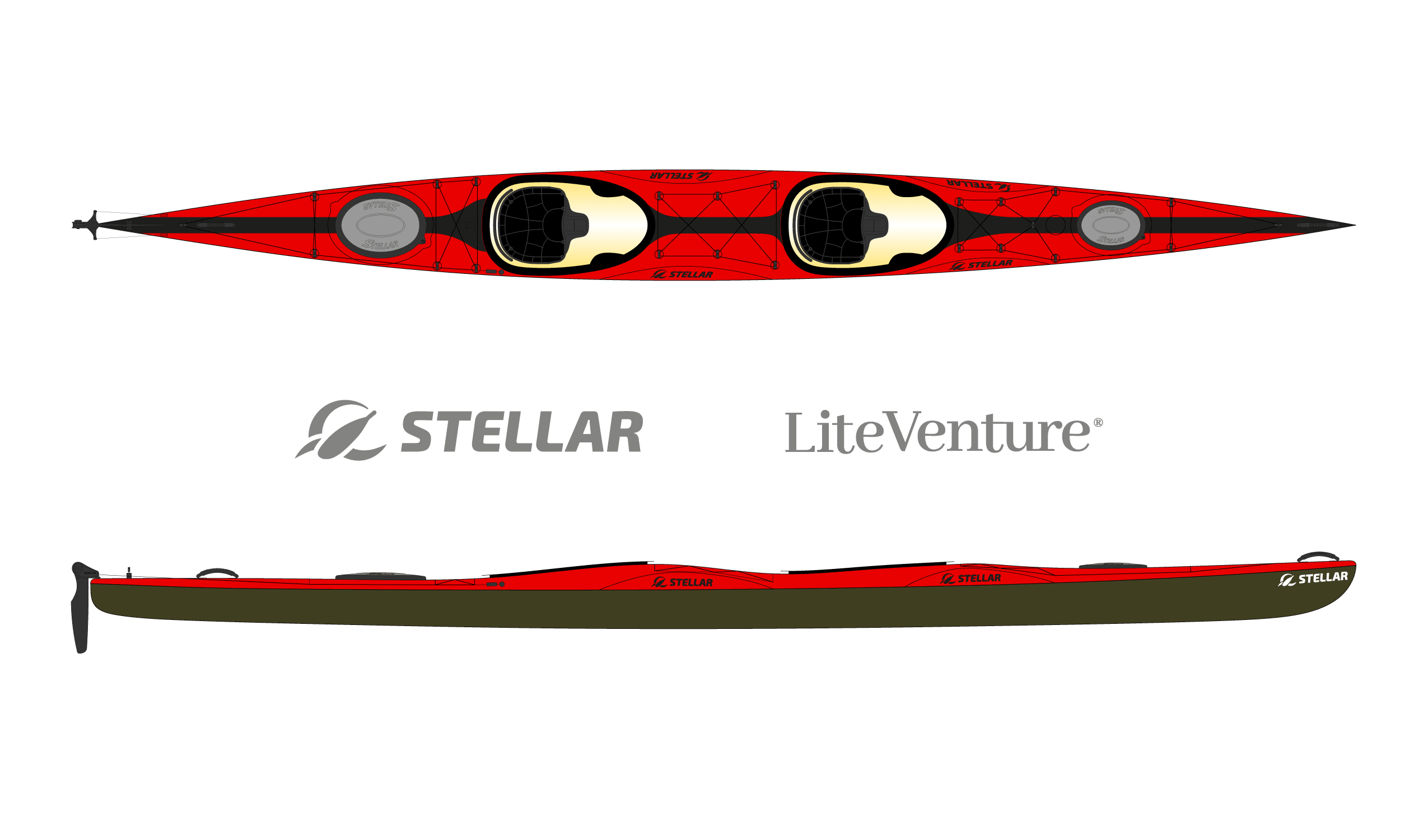 The fast tandem
Stellar ST21 Tandem Kayak
From the series of touring kayaks from Stellar, two particularly fast tourers stand out: the S18R and the Stellar tandem ST21. Here you can feel the racing genes of the Stellar kayaks with every paddle stroke. Both the S18R and the ST21 tandem are equipped with QR Touring Footbrace (see picture below right).
We choose the multisport layup for the Stellar fast tourers by default, i. H. with carbon / kevlar hull. In this variant, the Tandem Racer ST21 weighs only 25 kg.
Suitable for
Paddler weight: 60-110 kg
Load: 260 kg
Light weight: yes
Tours, multi-day tours, training, marathons, competitions, ambitious, professionals
construction
Multisport layup: 25 kg
Construction: laminated
Layup variants: multisport
options
Multisport layup: from €4,390.00
Laminated keel strip ex works: €120
Dimensions
Length: 650 cm
Width: 56.8 cm
Seat hatch: 81 x 44 cm
Volume front hatch: 72 l
Volume rear hatch: 105 l
The advantages of the Stellar ST21
Features at a glance
There Tandem Racer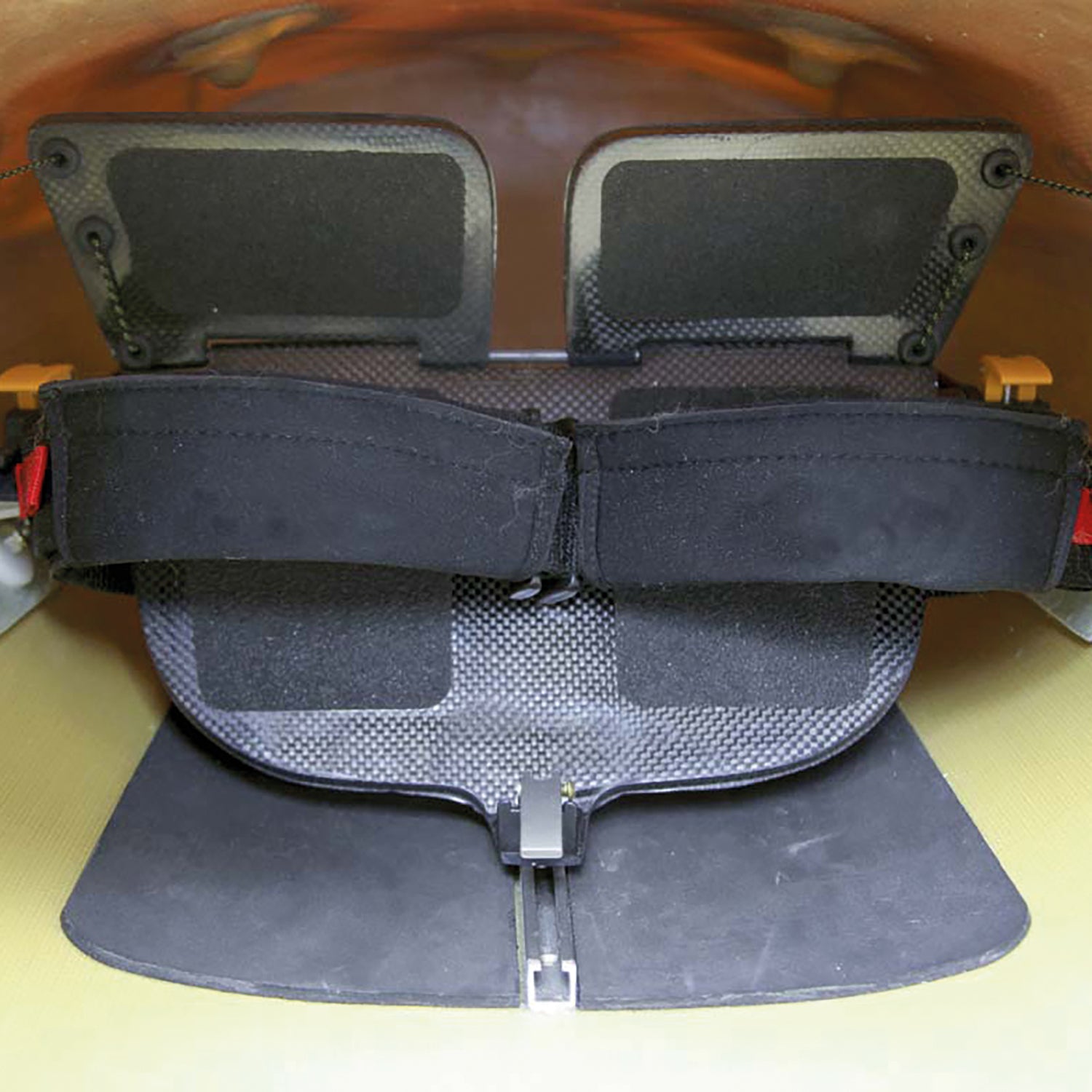 QR Track footboard
Like surfskis: the S18R comes standard with a stretcher for better footwork, better power transmission and a straight foot position.
These points make the ST21 Tandem Racer special
Click the +crosses to get more information.


Smart Track Tail Rudder
The ST21 is equipped with Smart Track rudder.
Large cockpit hatch and comfortable seat
The cockpit of the Stellar ST21 is 81 x 44 cm. It allows easy entry and exit and the option of central leg position matching the QR track control (central plate).
baggage hatches
Oval luggage hatches at the front and rear offer enough storage space to use the fast tourer for multi-day tours.


Rear windows
Smart Track Tail Rudder
Sidecuts
The deck tapers in front of the respective cockpit, so that a narrow paddling is possible.
Layup
We configure the available Stellar ST21 in multisport layup. It is the most robust layup of Stellar.