Lite Venture main location in Eschbach
The Lite Venture headquarters in southwest Germany near the A5 offers the entire range for testing and purchase on site. The showroom with shop is located here and the central warehouse "Bootshaus" is located next door. Those who come here can test it on the nearby Rhine at a moderate flow rate or on a lake.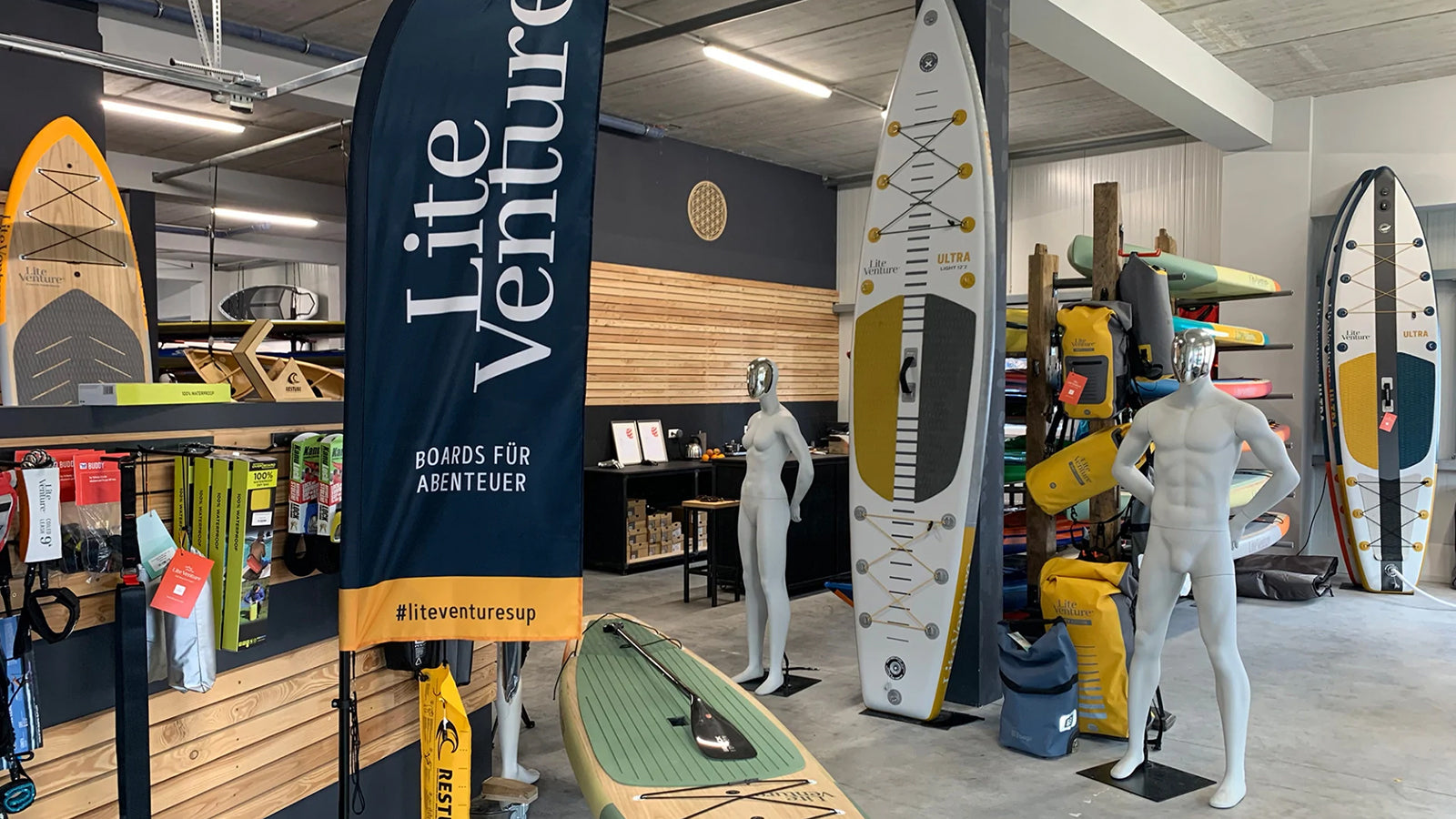 Here you can test and buy the entire Lite Venture range: all Stellar models of light touring kayaks, sea kayaks and surfskis, the Finnish-made sea kayaks by SKIM and the Lite Venture stand up paddle boards for touring (Hard boards and inflatable boards). A large selection of accessories such as paddles, life jackets, dry suits, neoprene shoes and roof racks from Thule can be purchased on site.
The location near Freiburg, the Black Forest and the Kaiserstuhl/Markgräfler Land wine-growing regions also invites you to explore to make the test visit a long weekend. The area offers campsites and a variety of accommodation options to suit all budgets.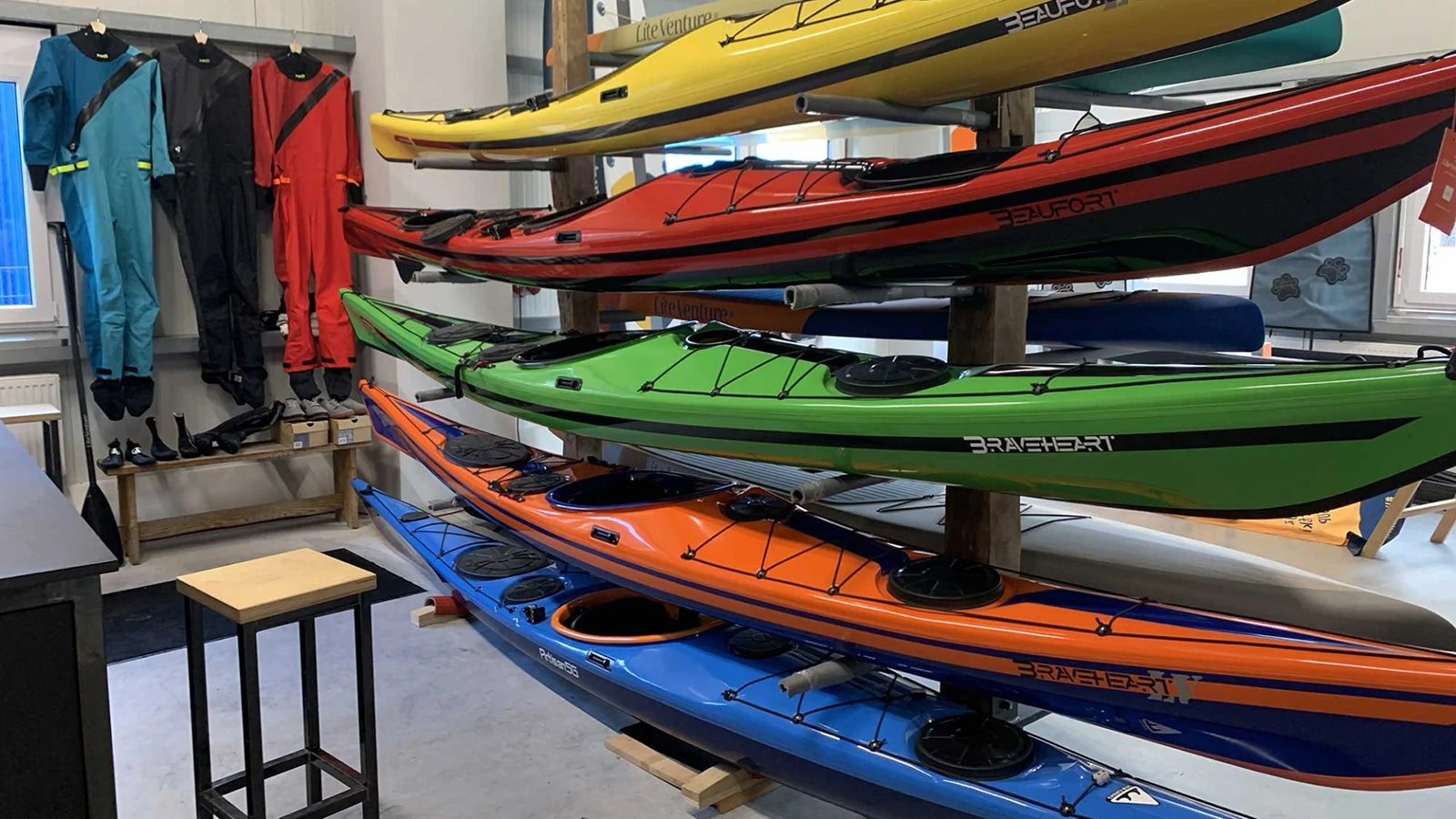 The SKIM sea kayak fleet is available for testing here, and there are always a few kayaks available immediately.
SKIM sea kayaks from Finland:
Finnish manufacturer SKIM designs special sea kayaks: each boat is handcrafted in Finland. The design is based on classic boat shapes and improved. Many details show that their designers are themselves on the water and know what is important. Legendary is the "negative stern" on the SKIM Beaufort, which lengthens the waterline of the boat without making the boat too long.

All available models are available for testing.
The models currently available in our main warehouse are listed here:
Light touring kayaks and surf skis from Stellar Lightweight:
The manufacturer Stellar has its roots in competitive sports and transfers its decades of lightweight construction expertise to recreational kayaks. The result is an exceptionally well-made touring kayak that weighs only 12 to 19 kilos. This makes them ideal for a single person who wants to effortlessly carry and move the kayak alone. The price-performance ratio is also very good.
All kayak and surfski models are available for testing.
All models immediately available in our main location are listed here:
The Lite Venture SUP Boards
We make Stand Up Paddle Boards with high standards of technology and performance: The hardboards with real wood decks also have a carbon layup, which makes them very stiff. The inflatable boards like the ULTRA, ULTRA Light 12'2" and the ULTRA Fast 14'0" are also known for their rigidity and high-quality materials. All models can be tested here by arrangement. There is also an offer for renting inflatable stand-up paddleboards.
More information about the models:
How does testing at the test station work?
An appointment should be made for testing. It is best to call the telephone number below, describe what it is about and make an appointment. Anyone who decides on a kayak or SUP can either buy it on site and take it with them or have it sent to their home.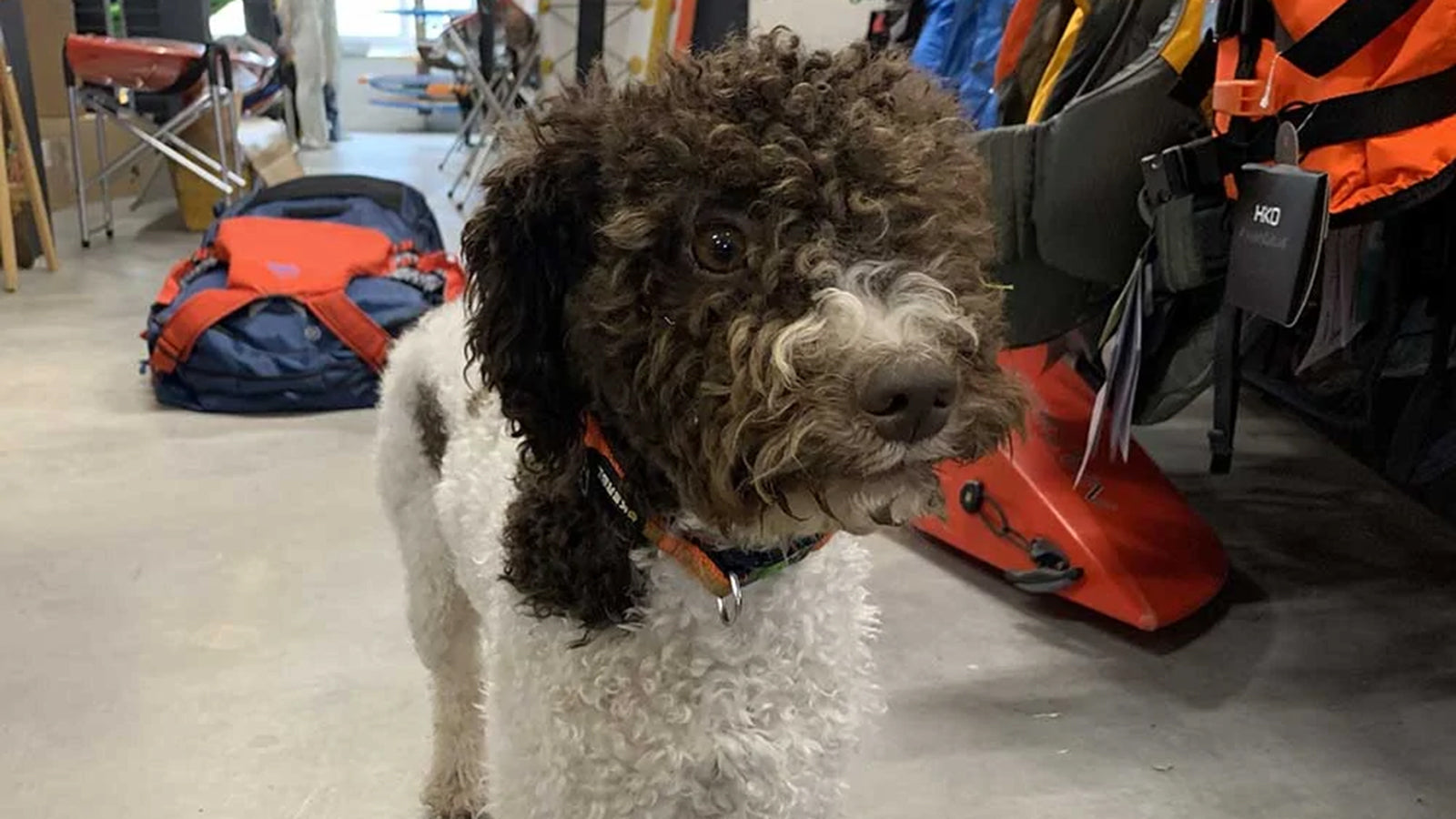 Iffi, our friendly shop assistant is also happy to help with testing :-)
🇬🇧 Main location Eschbach
Phone: 07634 / 340987 1
Mail: info@liteventure.de
Address: Breisgauring 3, 79427 Eschbach
Office hours: Mon - Fri: 10 a.m. - 5 p.m.
Appointments outside of these times and for testing are available by arrangement