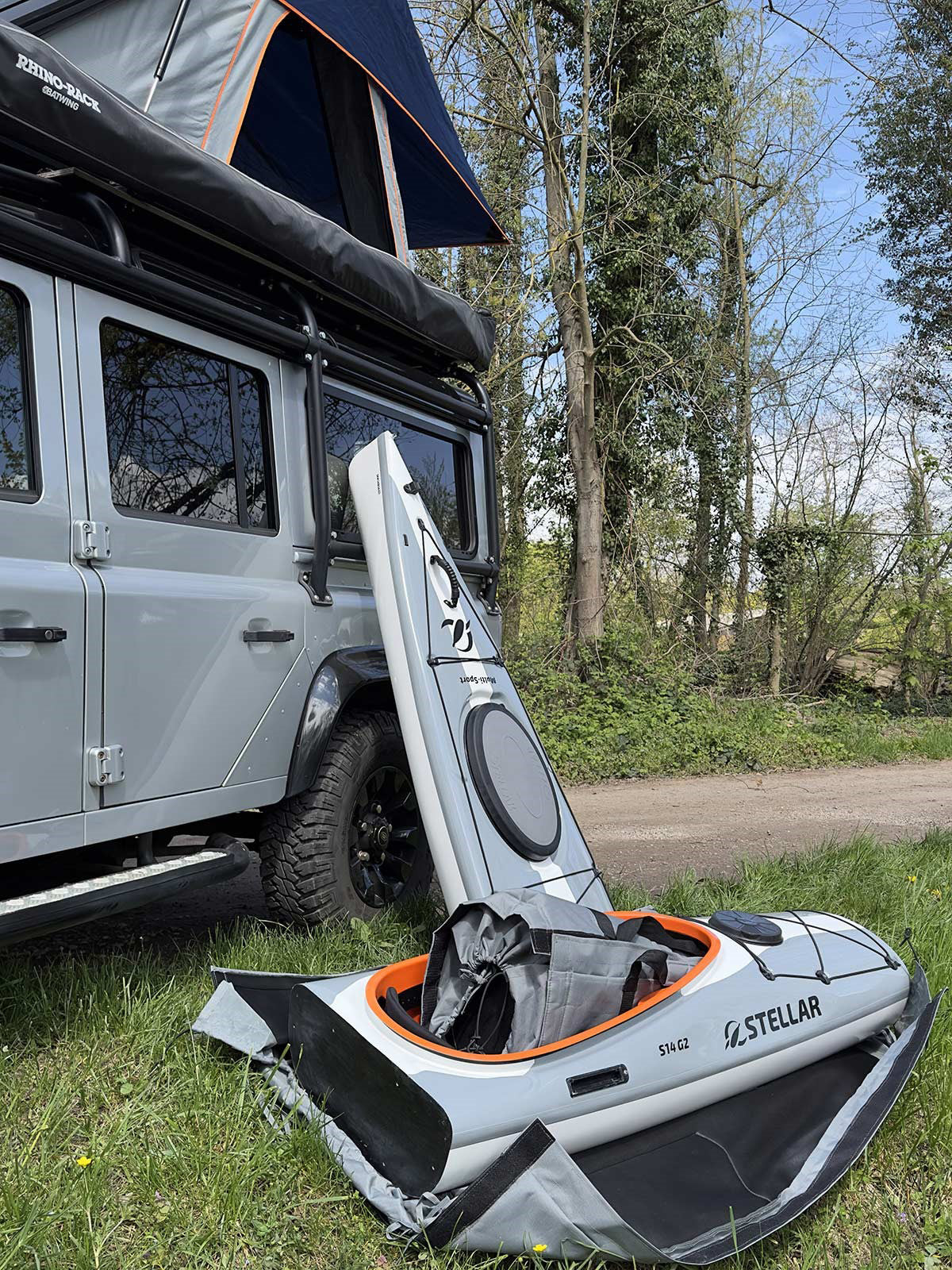 The ideal solution for transport, storage and paddling experience
Divisible kayaks: paddling without compromise
Solid kayaks, i.e. kayaks that are not designed to be inflated or folded, simply feel best when paddling: their rigidity and shape allow for significantly better power transmission, precise control and their shape is optimized for effortless gliding. This is not possible with a dinghy or with a more modern dropstitch kayak.
Due to the division, the length is reduced to sections with a length of 120 to 170 cm. We offer different concepts that work very well and suit different budgets and needs:
The compact touring kayak made of PE
ALTRA is the specialist for robust PE kayaks. With a length of 3.50 m, the ALTRA mode is a very compact and easy-to-maneuver kayak.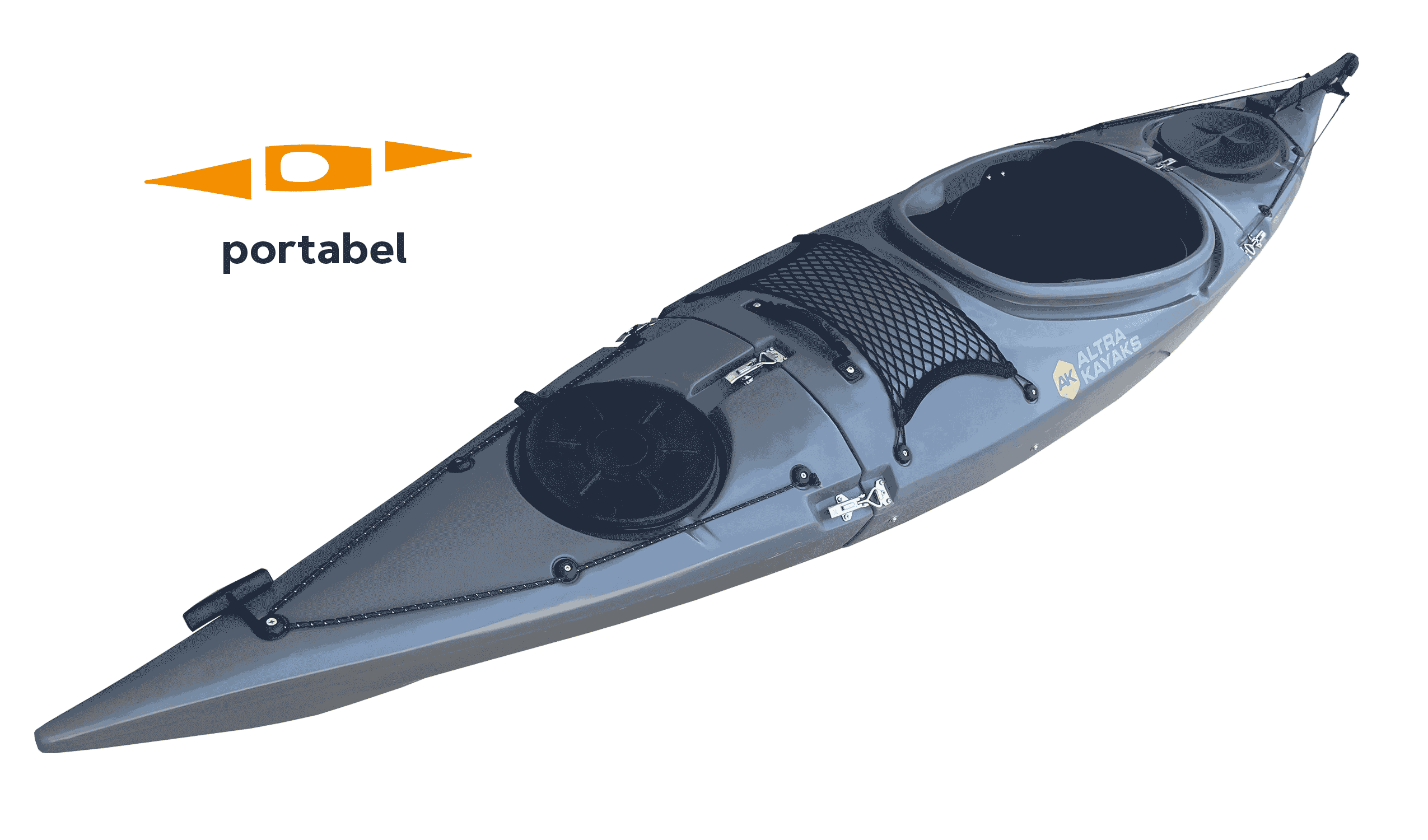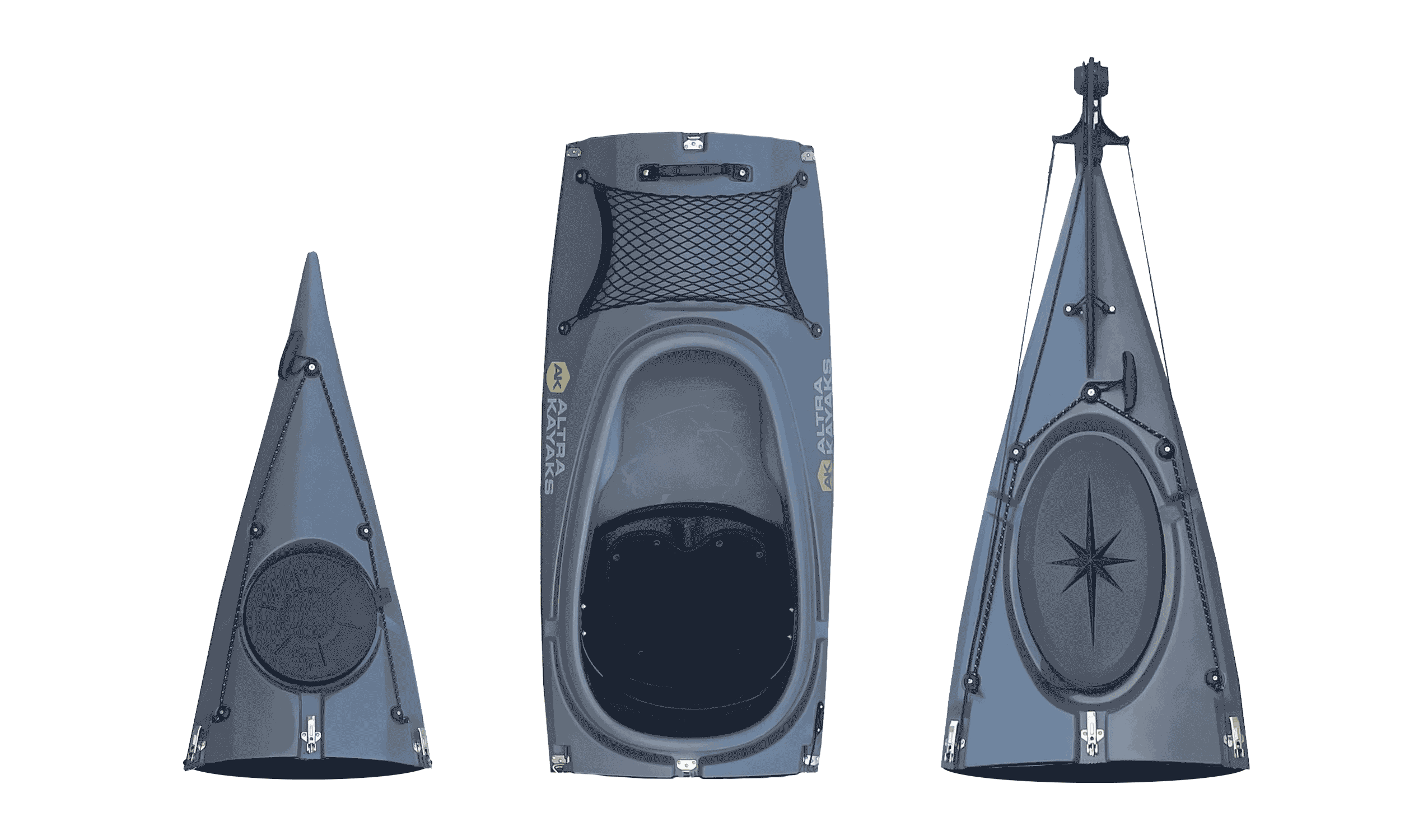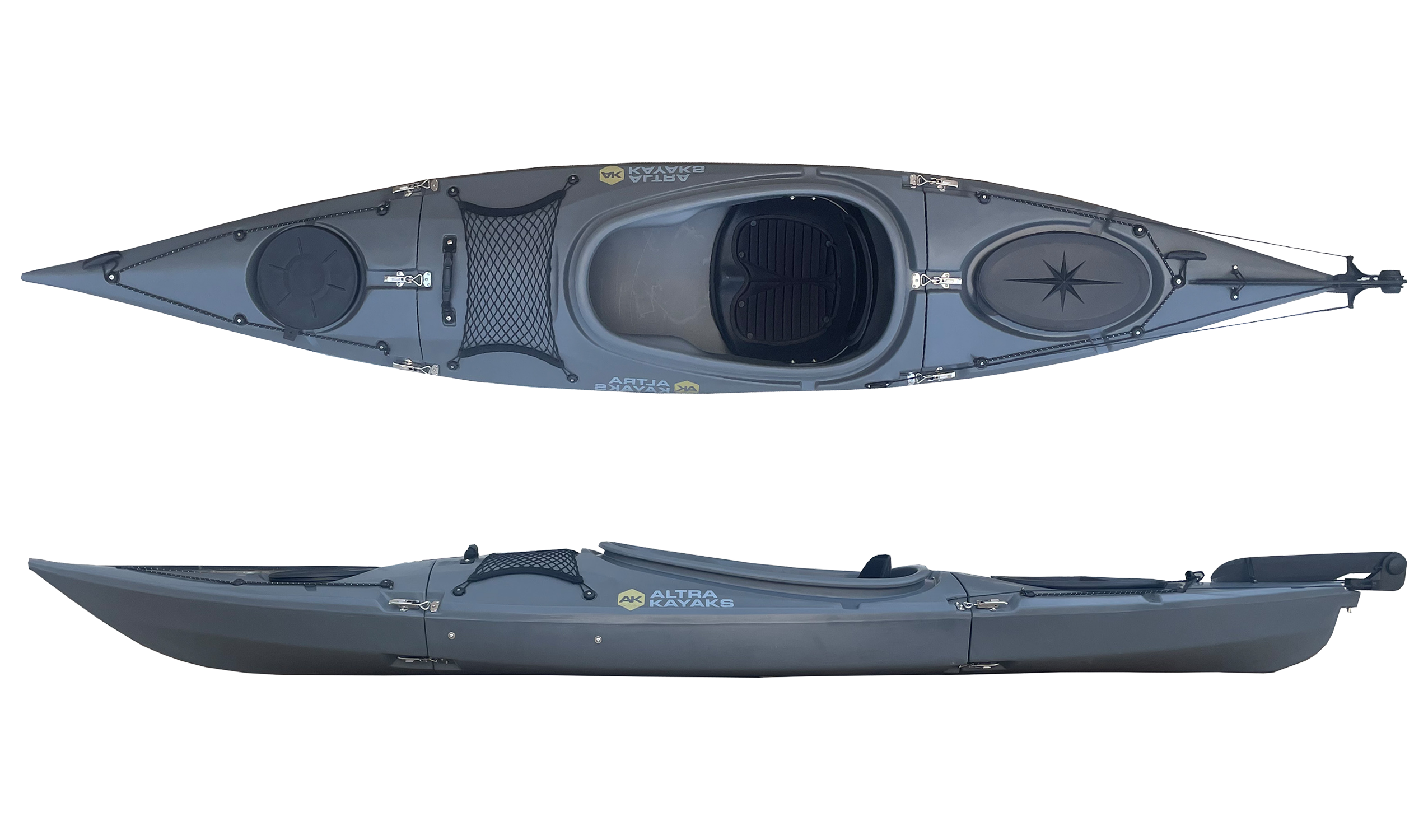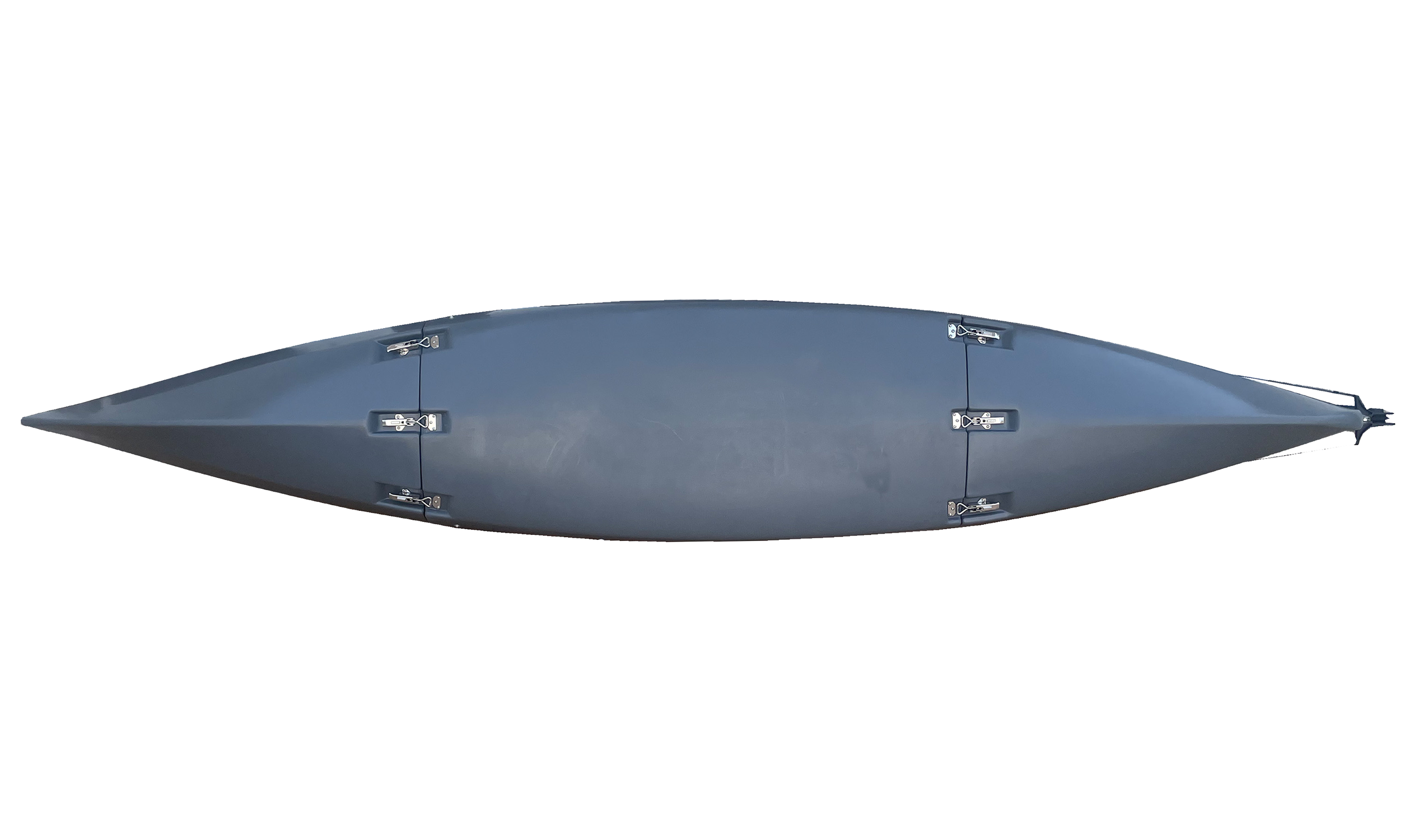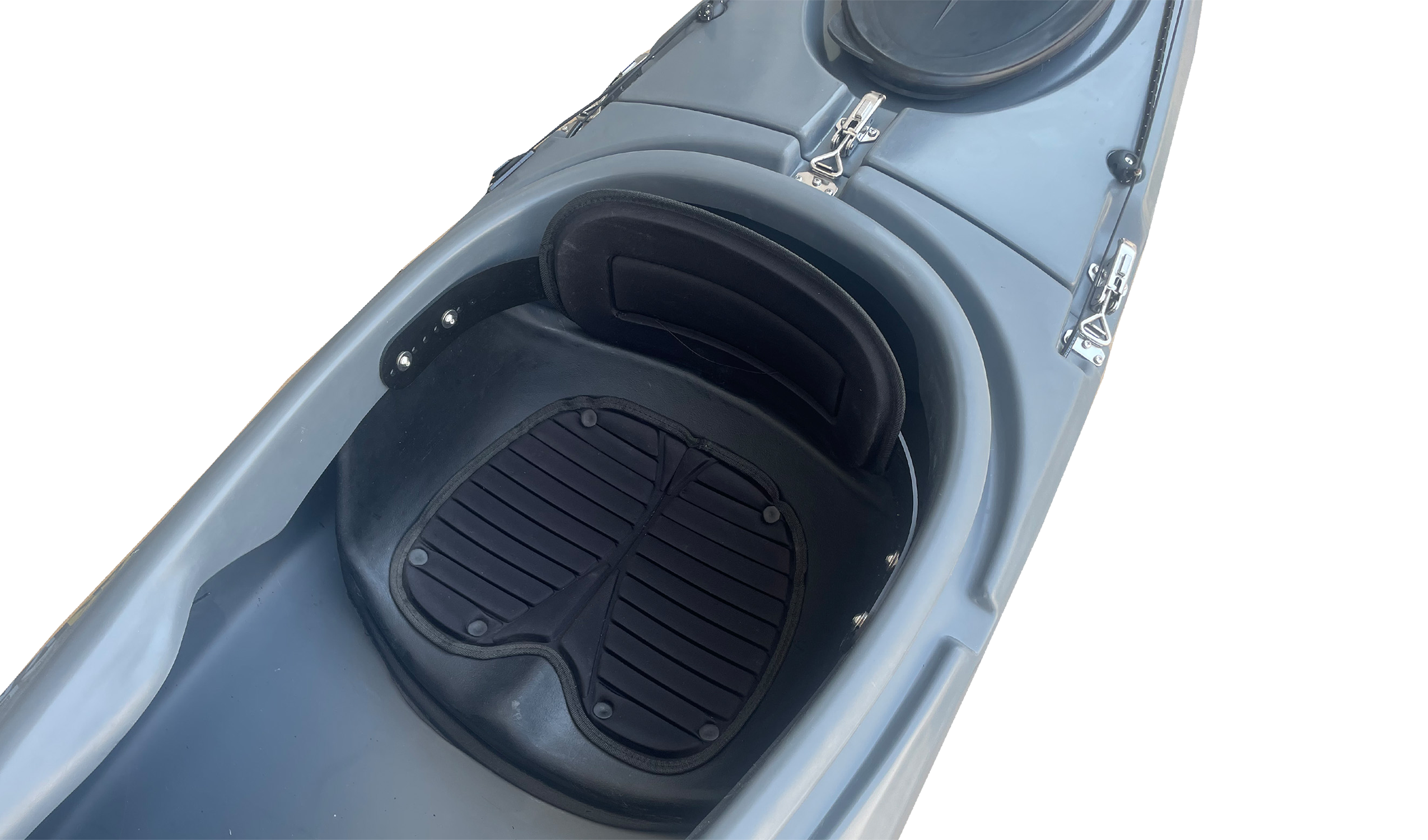 ---
This divisible kayak allows for easy transport and compact storage. It thus makes paddling in a fixed kayak accessible to anyone who cannot store or transport a one-piece boat of the appropriate length.
Length: 3.5 m
Width: 64 cm
Height: 35 cm
Weight: 26 kg
Load: 140 kg
Material: LLDPE
Equipment: with tail rudder

Dimensions of the individual parts:
Rear: 114 cm x 56 cm - 6 kg
Middle part: 136 cm x 64 cm - 13.5 kg
Bow: 111cm x 53cm - 6kg
The light touring kayak
The divisible touring and leisure kayak from the specialists in lightweight construction: The "heaviest" part weighs only 9.8 kilos and is incredibly easy to handle:
---
The leisure kayak for easy transport and storage: divisible, light and uncomplicated to set up. Ideal for anyone who wants the excellent features of a solid kayak and wants to be mobile.
Length: 436 cm
Width: 62.0 cm
Weight: 20.8 kg
Paddler weight: 60-110 kg
Load: 155 kg
Suitable for: leisure, tours, multi-day tours, beginners
Models available in stock: Available S14 (divisible)
You can find more pictures and information here: stellar S14 (divisible)
This is how the Stellar S14 works
Anne from Lite Venture introduces the S14 in the video and shows how the kayak behaves on the water. Conclusion from the video: The solution for paddlers who have been waiting for a light touring kayak that can be easily transported and stored!
This is what makes the divisible S14 special:
Uncompromisingly stiff
The division is not noticeable on the water! The S14 paddles just like its "normal" counterpart.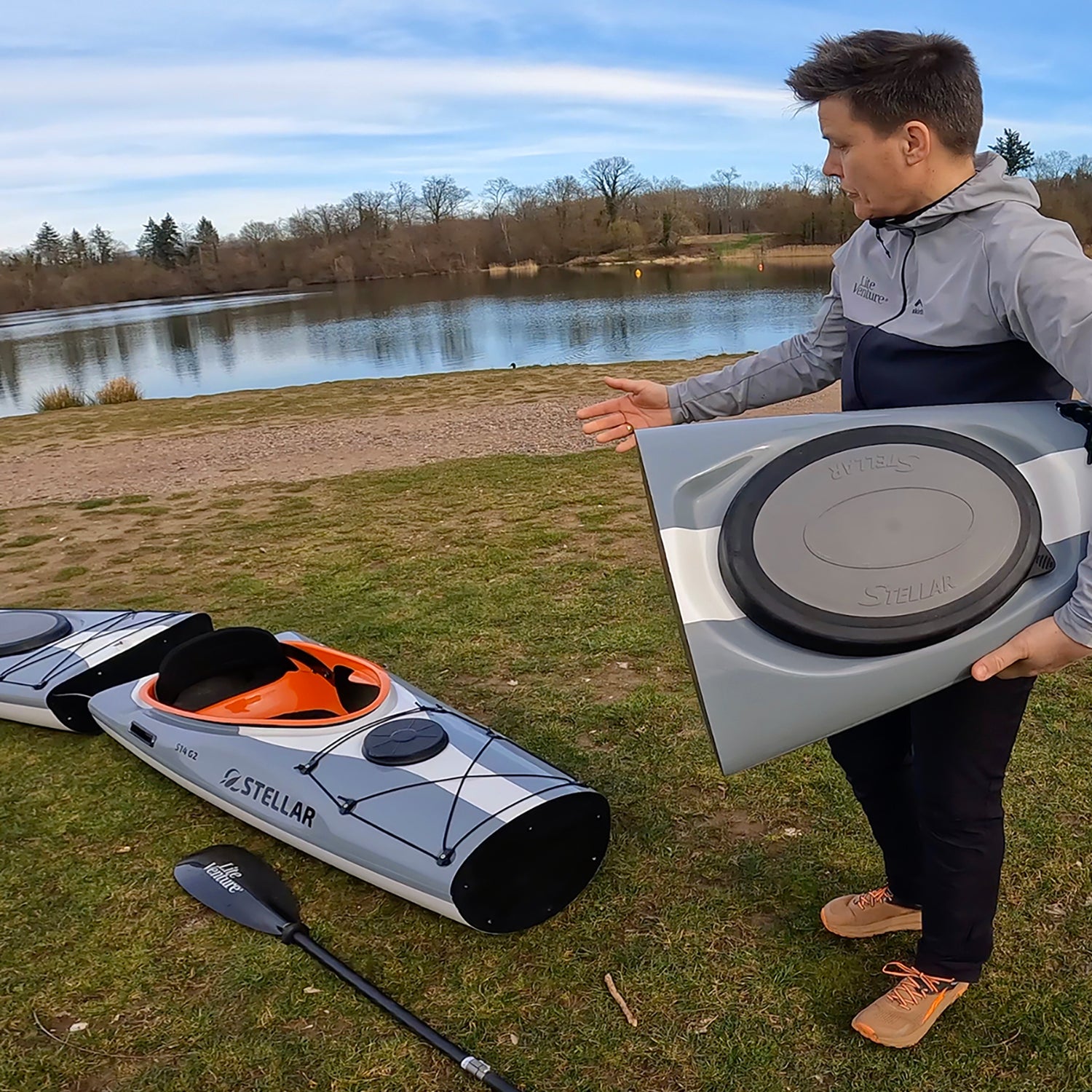 Compact individual parts
The lightest part weighs only 4 kg and measures 120 cm, the longest 167 cm with 7 kg. This makes it good for storage.
connection technology
A connection technology is used here that has proven itself in 8-10 m long rowing boats and high loads.
The divisible sea kayak
The Skim sea kayaks from Finland are outstanding in terms of design, function and workmanship. In the divisible version, they are also suitable for taking with you on sea kayaking expeditions and of course for compact storage outside the boathouse.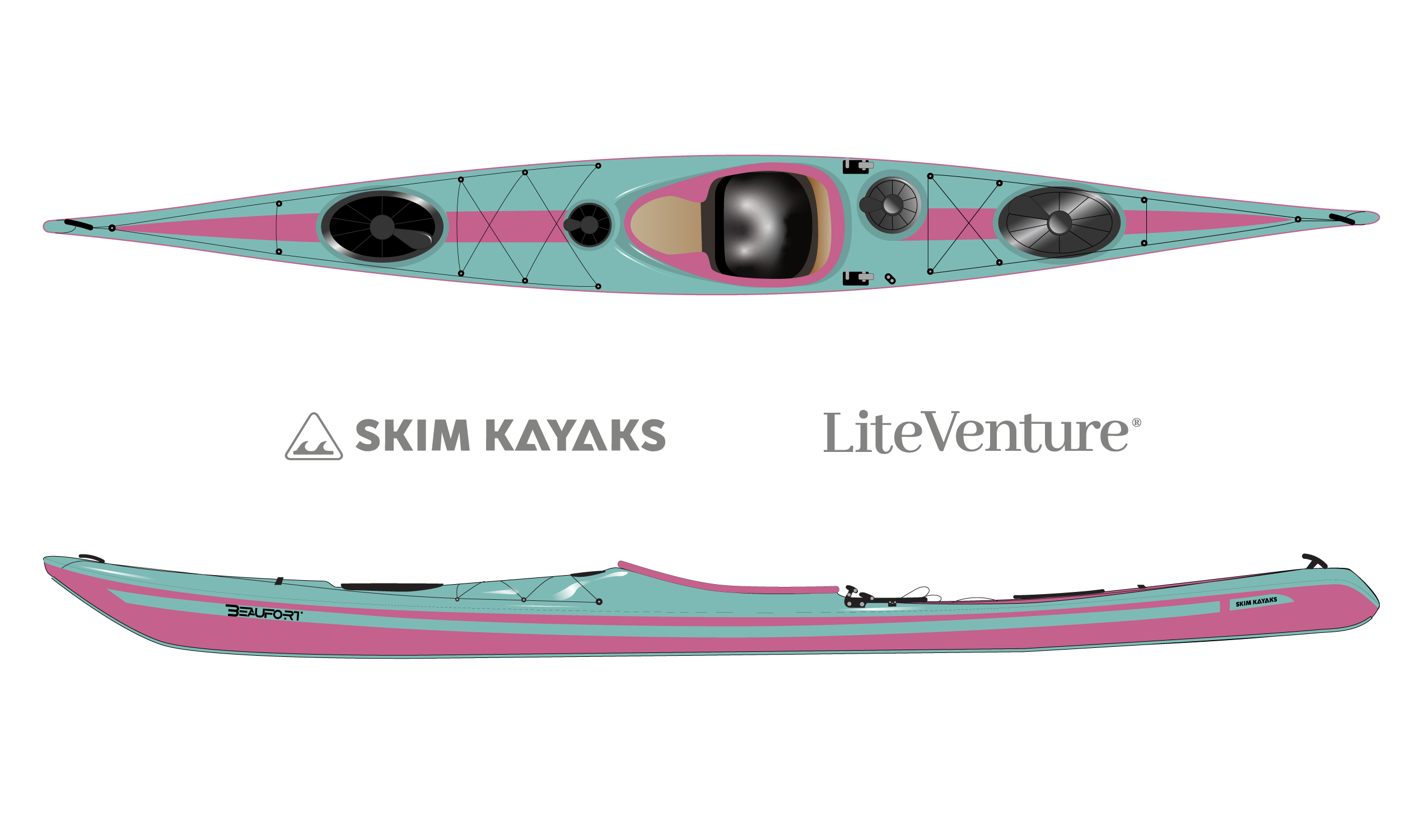 ---
The Beaufort sea kayak combines its suitability for long distances with a playful character: this also makes it suitable for expeditions lasting several weeks. The Beaufort can also be ordered as a divisible kayak. It is fixed by means of stainless steel screws.
.
Delivery time: 8-12 weeks after order
The colours and layups shown here are suggestions.
You can configure this kayak according to your own wishes.
More about individual configuration

Just give us a call:
Phone: +49 (0)7634 / 3409871
E-mail: info@liteventure.de

The divisible Beaufort in the video
Anne from Lite Venture presents the divisible Skim Beaufort in a video: size and weight of the parts as well as the connection technology.
The advantages of a divisible kayak:
Which of the solutions you choose, you
benefit from these advantages with each of our divisible kayaks:

✔️ easy transport without roof rack
✔️ easy storage too Home
✔️ Faster, uncomplicated assembly compared to pumps or folds
✔️ Effortless paddling thanks to the stiff construction
✔️ Increased security in the event of capsizing thanks to bulkheads
✔️ Durable and therefore more sustainable than inflatable kayaks
If you are not sure what suits you best, send us a
message via the contact form or give us a call!
Advice on the divisible kayak:
We are always happy to advise you personally, either by email: info@liteventure.de or by telephone: 07634 / 340 9871