Configure your individual Skim kayak
As a sales partner for Europe, we always have immediately available models in stock. You are also welcome to configure your dream kayak. Colors, layups and options such as keel stripes and stern rudder can be adjusted. We would also be happy to create a color visualization of your dream kayak for you free of charge.
The delivery time is 8 to 12 weeks depending on the time of the order.
If you are not sure which model suits you best, call us or arrange a free test appointment at one our locations near you.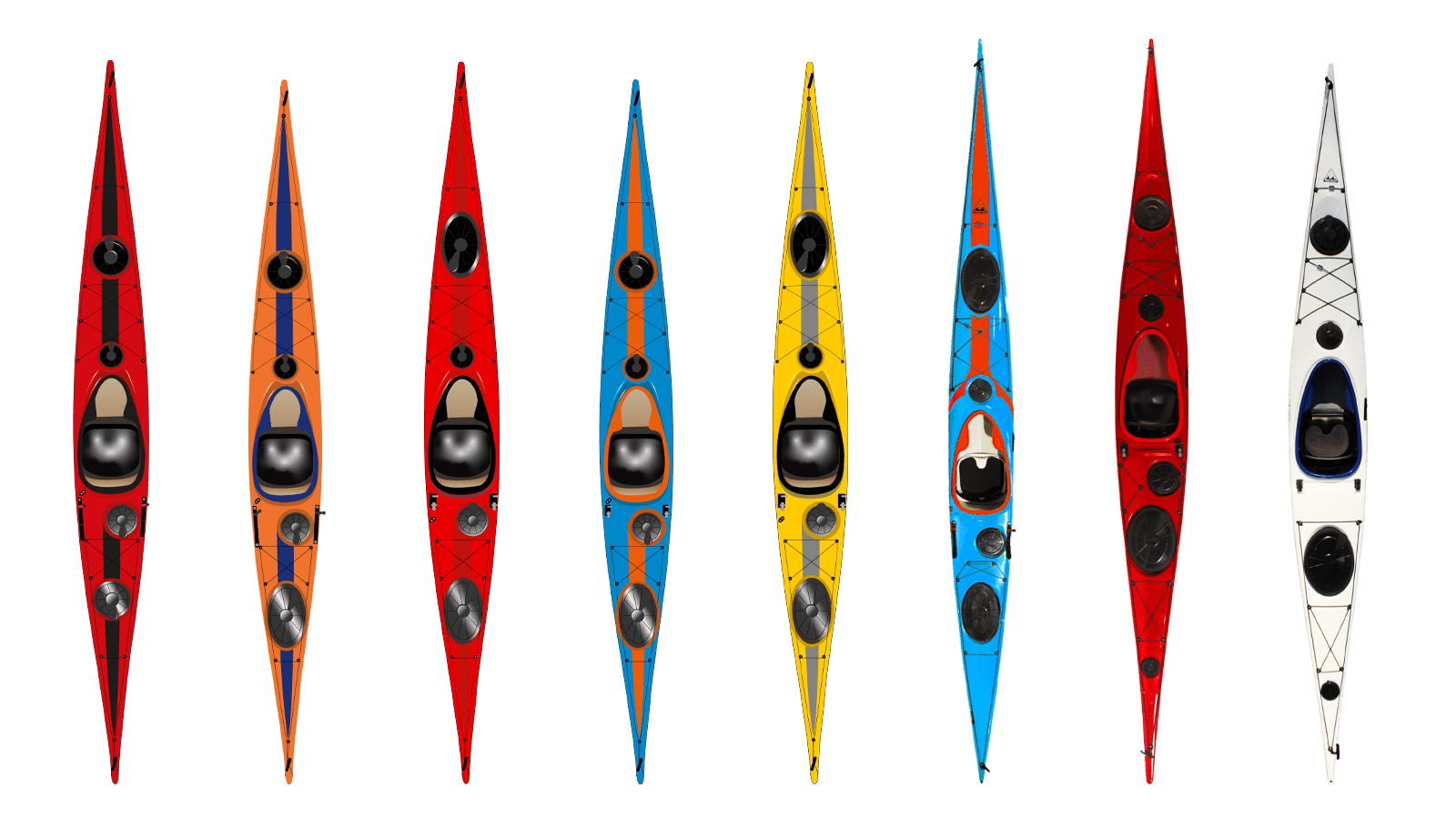 Color choice of your Skim kayak
You can choose from all colors of the RAL palette and combine them on the hull / keel stripes / deck / deck stripes & coaming and side stripes. Cover strip and coaming always have the same color. The colors are not "varnish" but the color of the gelcoat used. This is always applied to the mold first. We would be happy to create a non-binding color visualization of your dream kayak.
Three-piece for expeditions or transport and storage
You can also order any Skim model as a three-piece kayak . The desired model is first set up and then divided again. The division takes place at the bulkheads. These are then reinforced again and provided with a screw system. The reinforcement adds a little extra weight and the not inconsiderable effort in production also means an additional charge of €1,700.
Equipment of your new kayak
By choosing the layup and equipment, you determine the character of your personal, new kayak: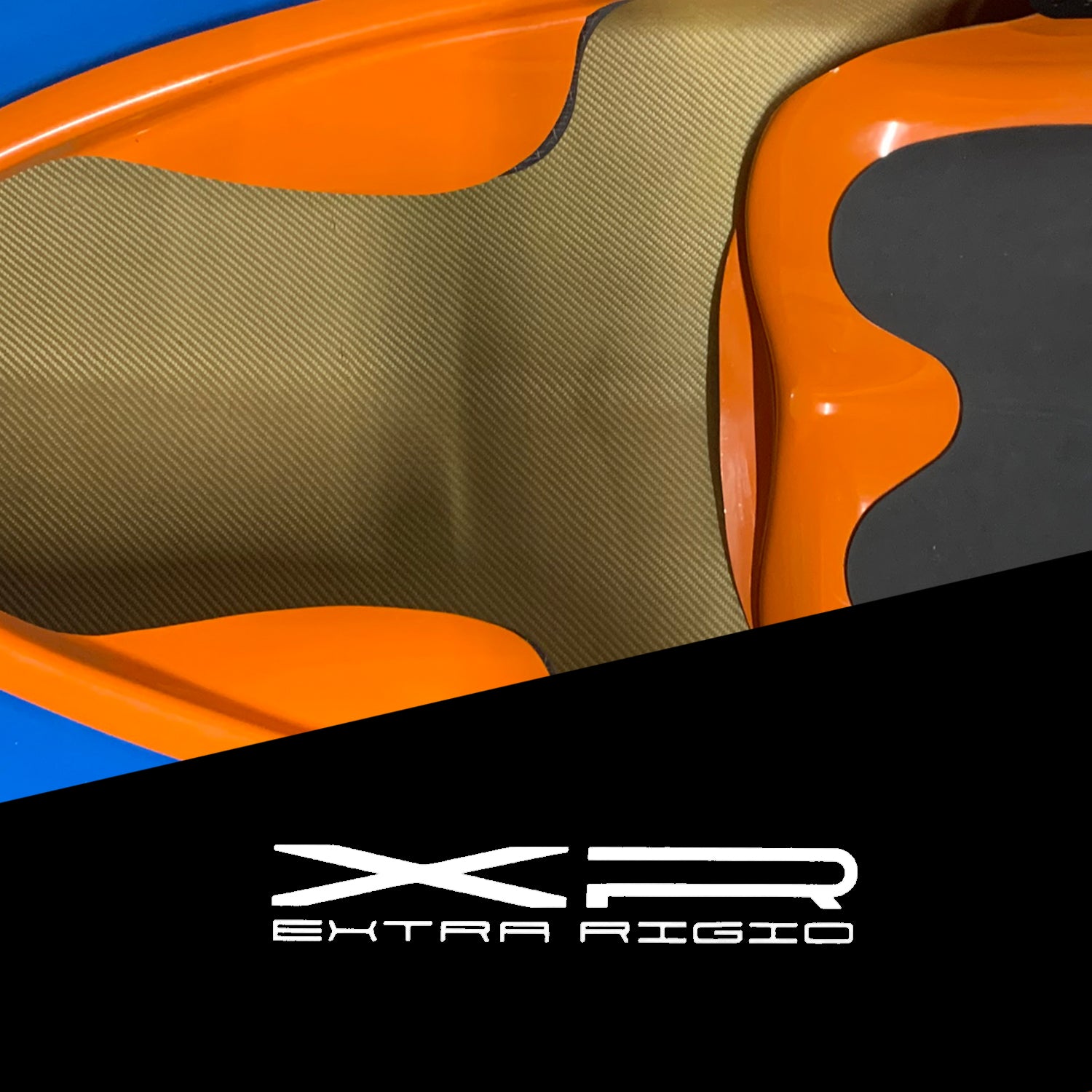 Layup
Skim offers various layup combinations of fiberglass, honeycomb, kevlar and carbon. With most models you can choose between the cheapest price (TR/ Traditional)), robustness (XR/Extra Rigid + RH/Rockhopper) or Carbon Light for the lowest weight.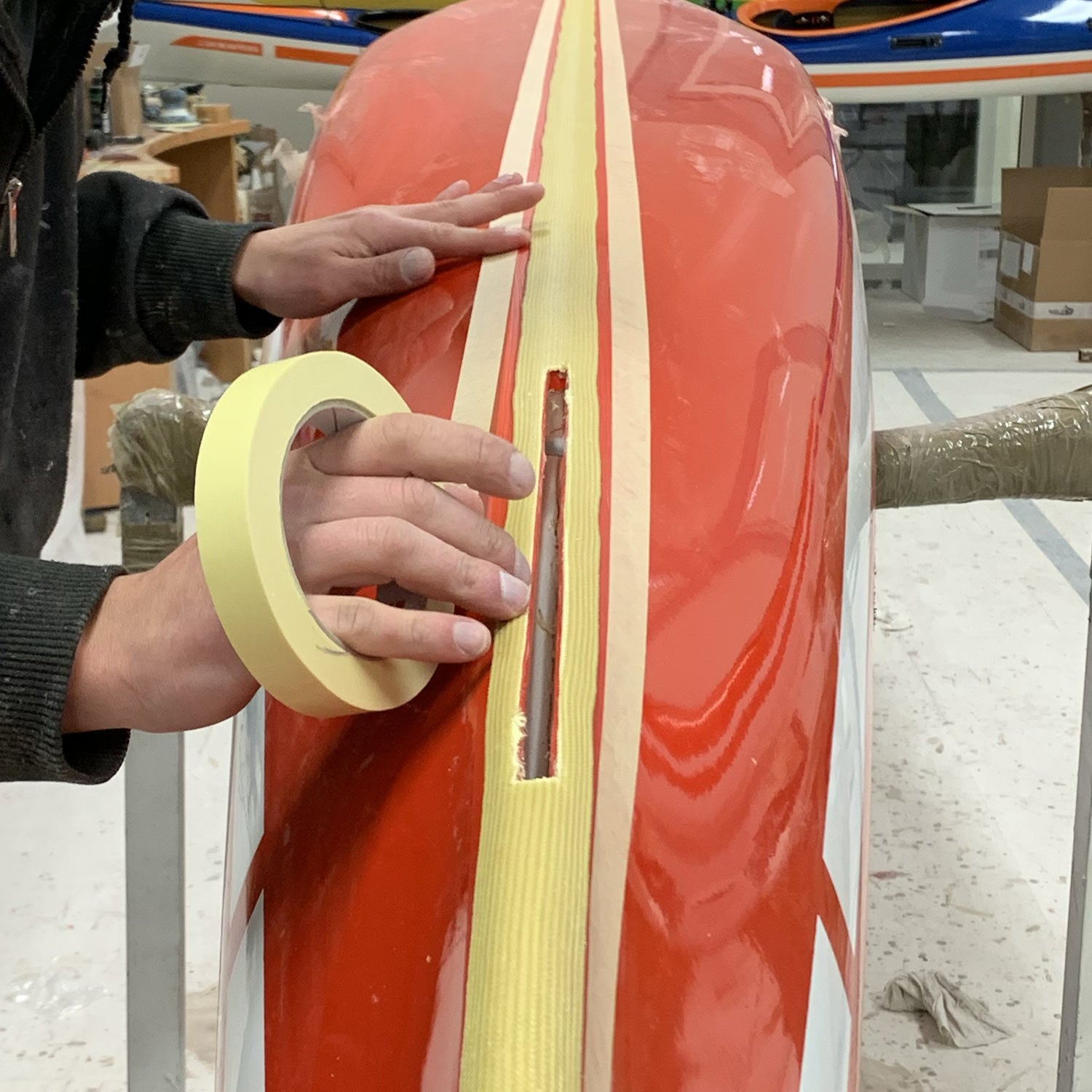 equipment details
After consultation, it is also possible to add a Kevlar keel strip (color choice possible, surcharge €140) or to adjust bulkheads in favor of more loading space / more legroom. It is also possible to reduce the size of the thigh supports in favor of a larger cockpit opening.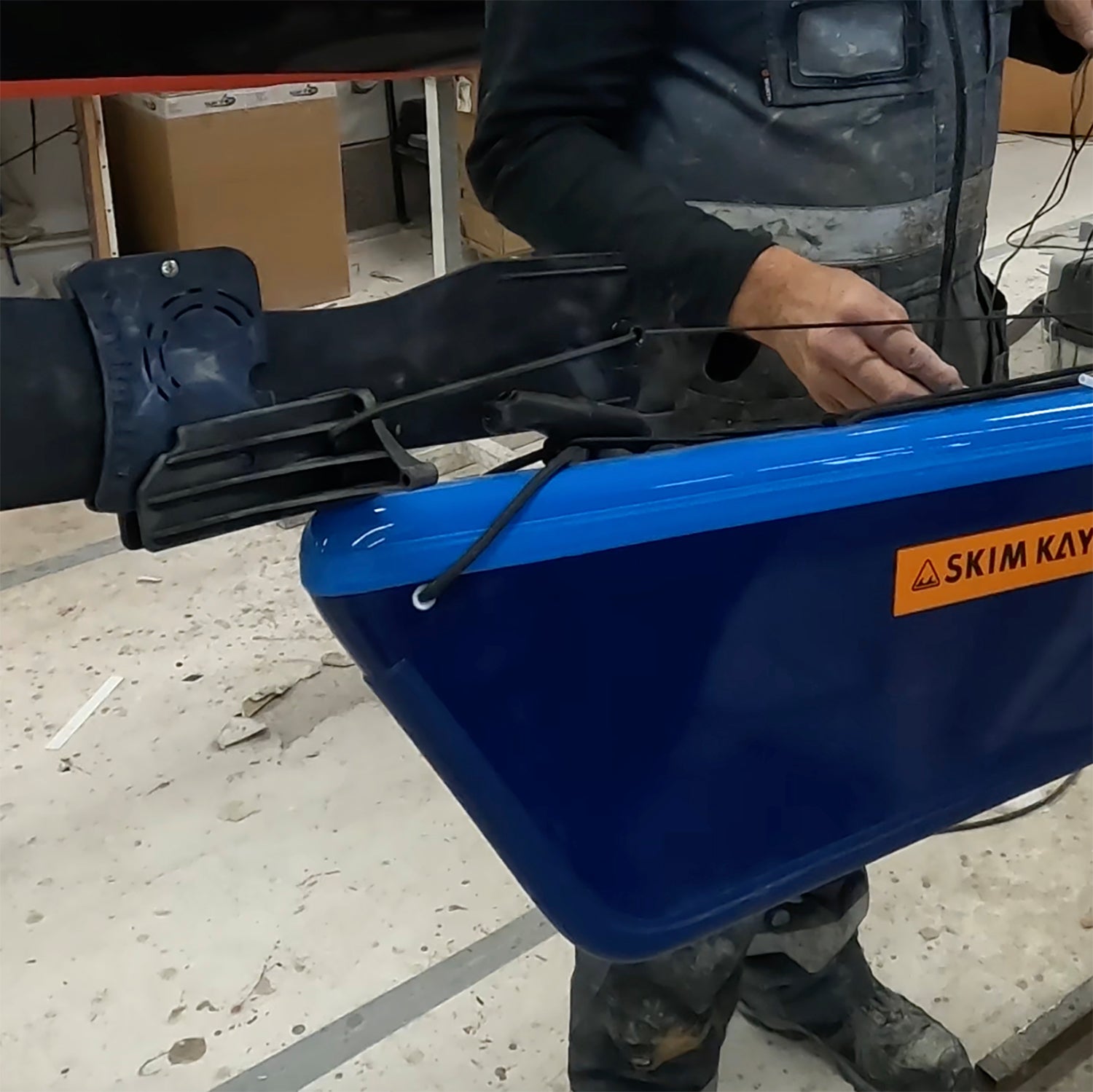 Rear windows
All Skim sea kayaks are equipped with skegs. They are tuned to ensure that the controls work excellently. It is optionally possible to retrofit a rudder ex works (except Beaufort). Just let us know if you're thinking about adding an oar.
Do you have your own wishes for your kayak and would you like an individual offer?
We're happy to advise you - send us a message and we'll call you back. Or contact us directly:
Phone: +49 7634 / 340987 0 | Email: info@liteventure.de