Configure your individual Stellar kayak
As a Stellar sales partner for Europe, we always have a selection of immediately available models in stock. You are also welcome to configure your dream kayak. It is possible to adjust the colors, the layups and options such as keel stripes, rudder and some pedals. We would also be happy to create a color visualization of your dream kayak or surf ski for you free of charge.
Depending on the time of the order, the delivery time is three to five months.
If you are not sure which model suits you best, call us or arrange a free test appointment at one our locations near you.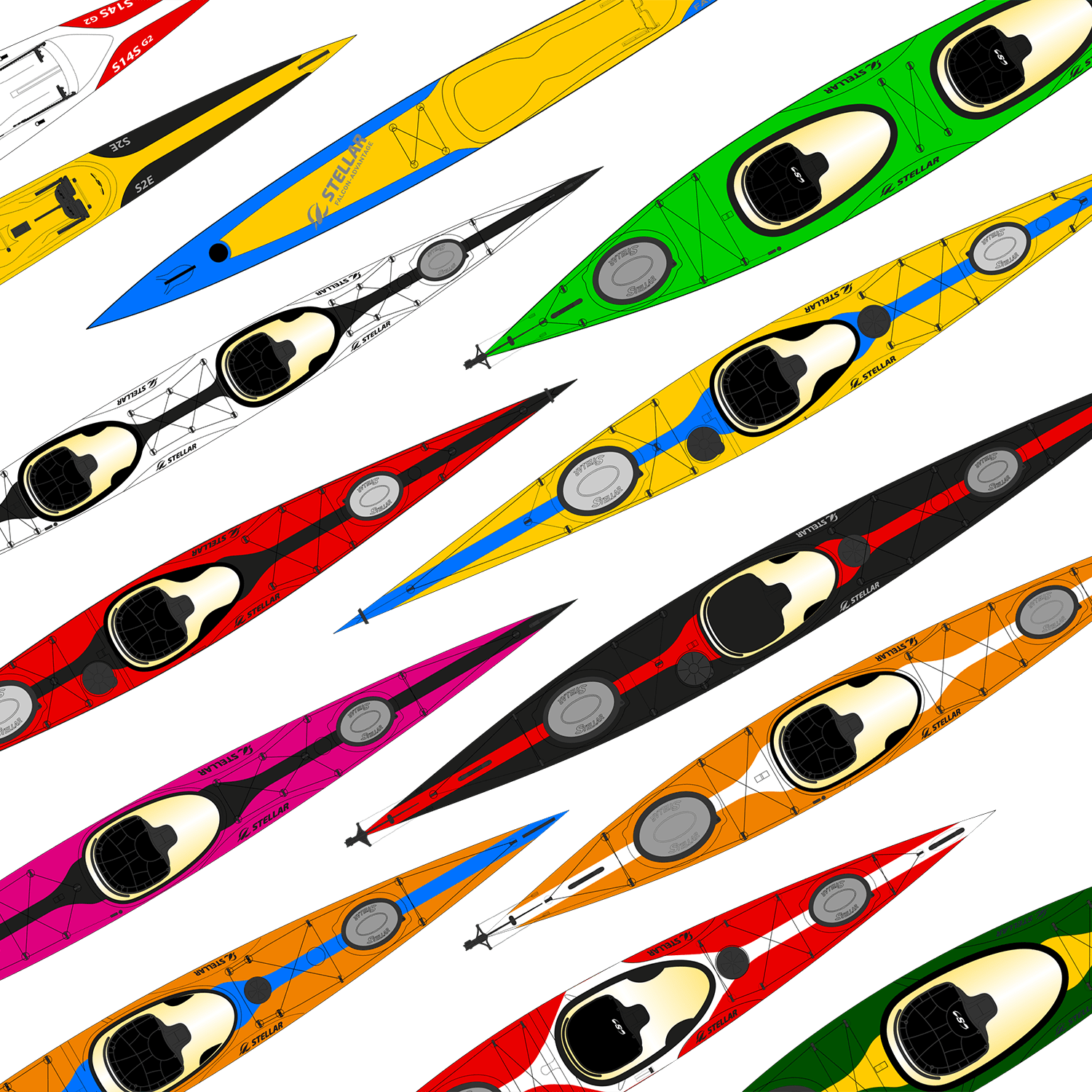 Color choice of your Stellar kayak
You can choose from the colours below and combine them on the lower hull / deck / deck stripes / coaming and seat. Individual colour configurations are binding pre-orders, which we invoice with a 50% deposit at the time of order. In order to be sure that your kayak fits and pleases you, we offer test rides, a good consultation and also colour simulations. This way you can see how the colours you want will look. Individual orders are usually charged at €240.
If you would like to have the seat and coaming in a different colour (standard is black), this is also possible with an extra charge of 100,- €. For an example of a colour-coordinated seat and coaming, see below under "Layup".
The colours are not "varnish" but the colour of the gelcoat used. This is always applied to the mould first. If you order your kayak in a multisport layout and want the carbon Kevlar fibre to be visible on the lower hull, choose transparent gelcoat.
Equipment of your new kayak
By choosing the layup and equipment, you determine the character of your personal, new kayak: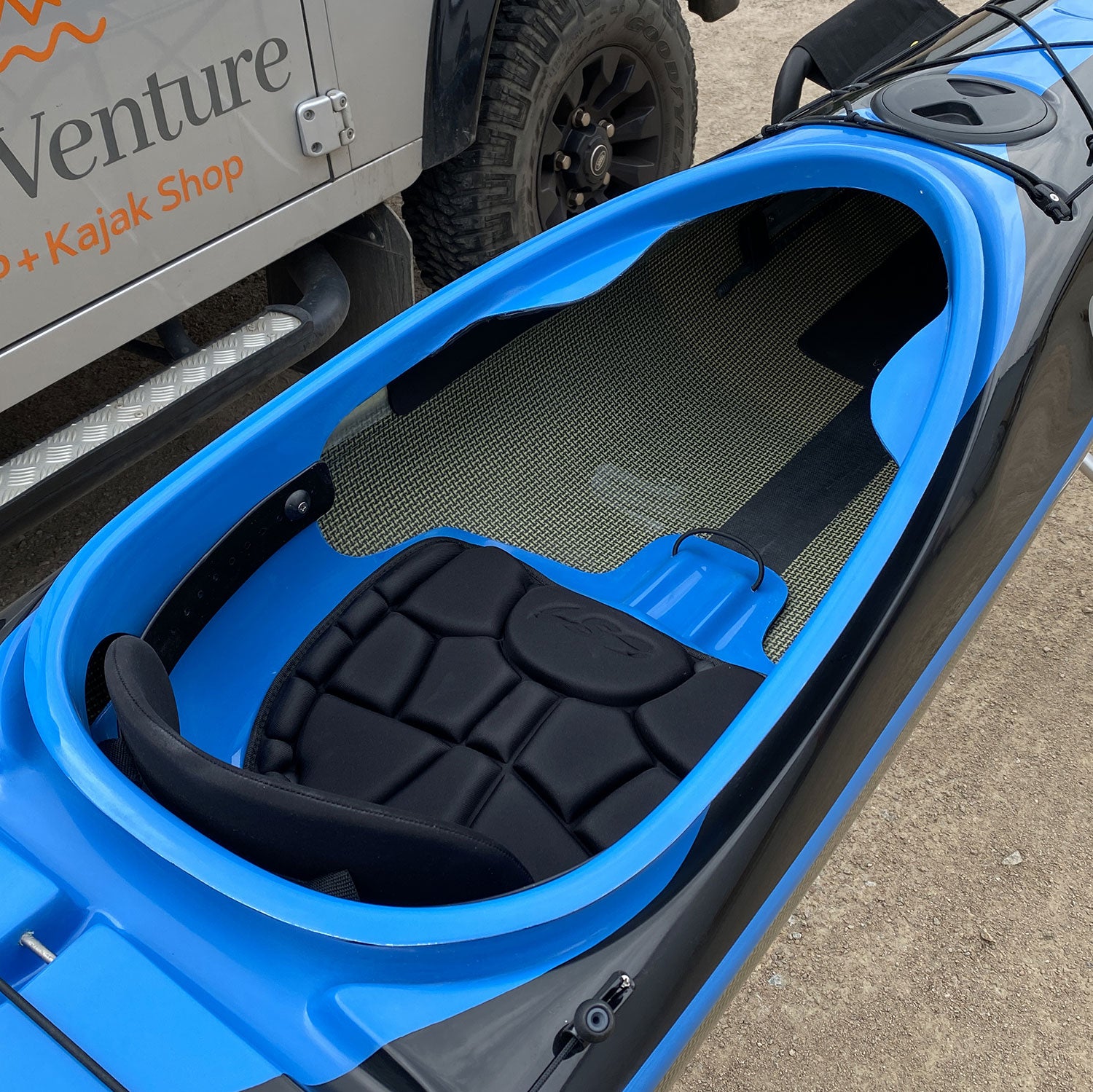 Layup
Stellar offers various fiberglass and carbon-kevlar layup combinations. With most models you can choose between particular lightness (Excel), the cheapest price (Advantage) and robustness (Multisport). Some models are only available in the Advantage layout.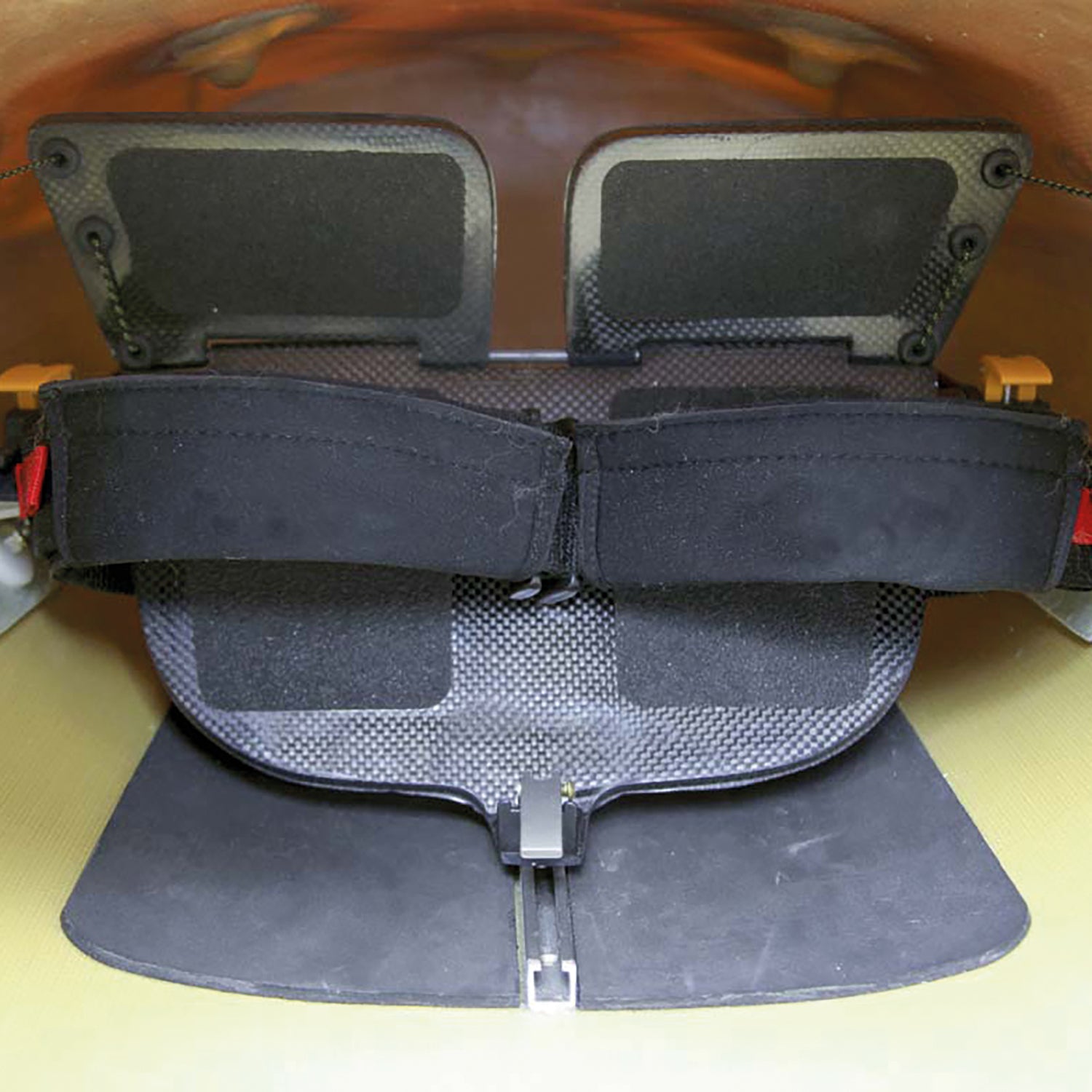 equipment details
After consultation, it is also possible to add a keel strip (color choice possible, surcharge €140), to adjust the pedals (QR-Track) or to adjust bulkheads in favor of more loading space / more legroom.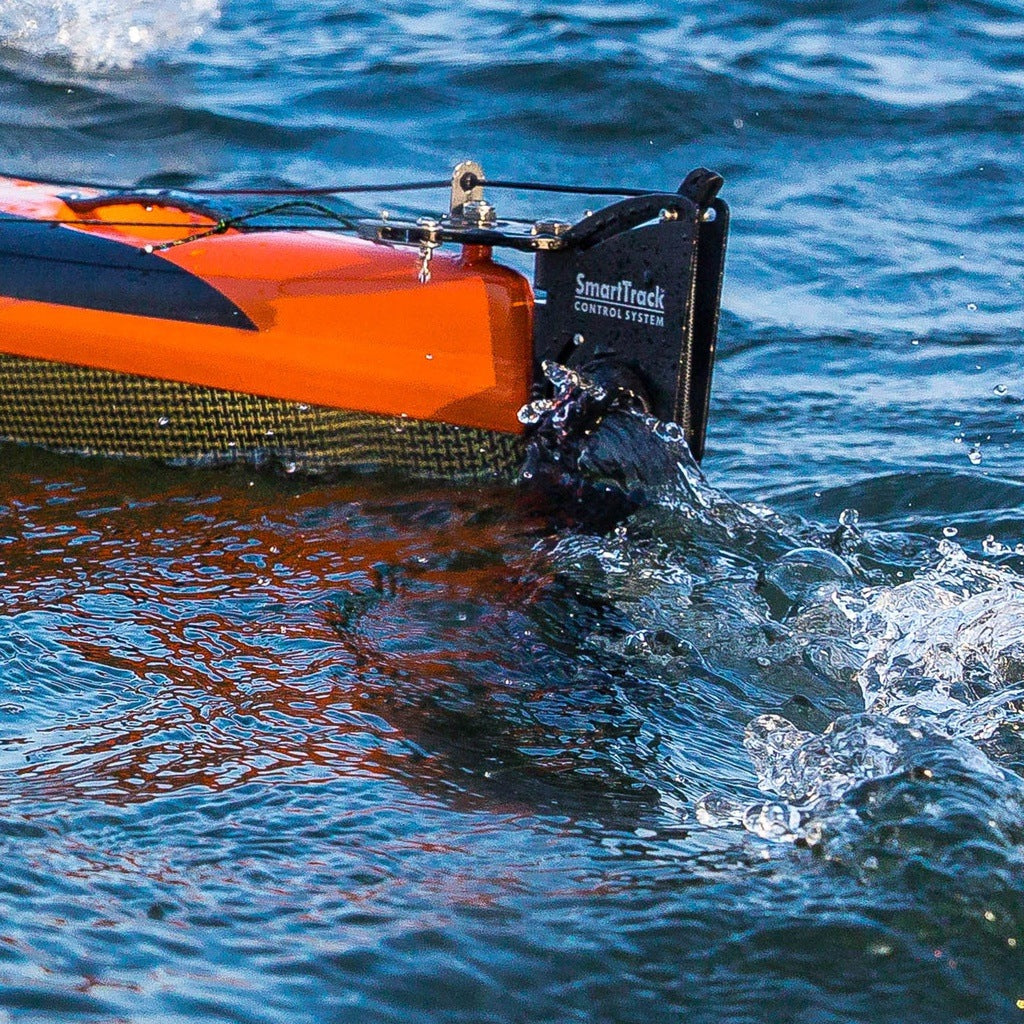 control system
Models like the SI18 and SILV sea kayaks or the S14 come standard with a skeg. They can be supplemented with a stern rudder either when ordered from the factory or as a retrofit. Stellar uses the SmartTrack tail rudder. We have video instructions for installation here:
Do you have your own wishes for your kayak and would you like an individual offer?
We're happy to advise you - send us a message and we'll call you back. Or contact us directly:
Phone: +49 7634 / 340987 0 | Email: info@liteventure.de