UV protective cover
The UV protective cover extends the life of your inflatable SUP board and protects the colors
Inflatable stand up paddle boards should not be exposed to the sun for too long when out of the water - high heat and UV radiation lead to faster aging or damage to the connections if the air pressure is too high. Heat also causes higher air pressure inside the board.

If you want to transport your board on the car roof or leave it on the deck of a boat / on the beach / outdoors, this cover protects your board from the sun and helps to keep the colors and materials fresher for longer. Nevertheless, we recommend that you rarely store the board in the sun. Liability for damage to the board related to heat or UV radiation cannot be accepted.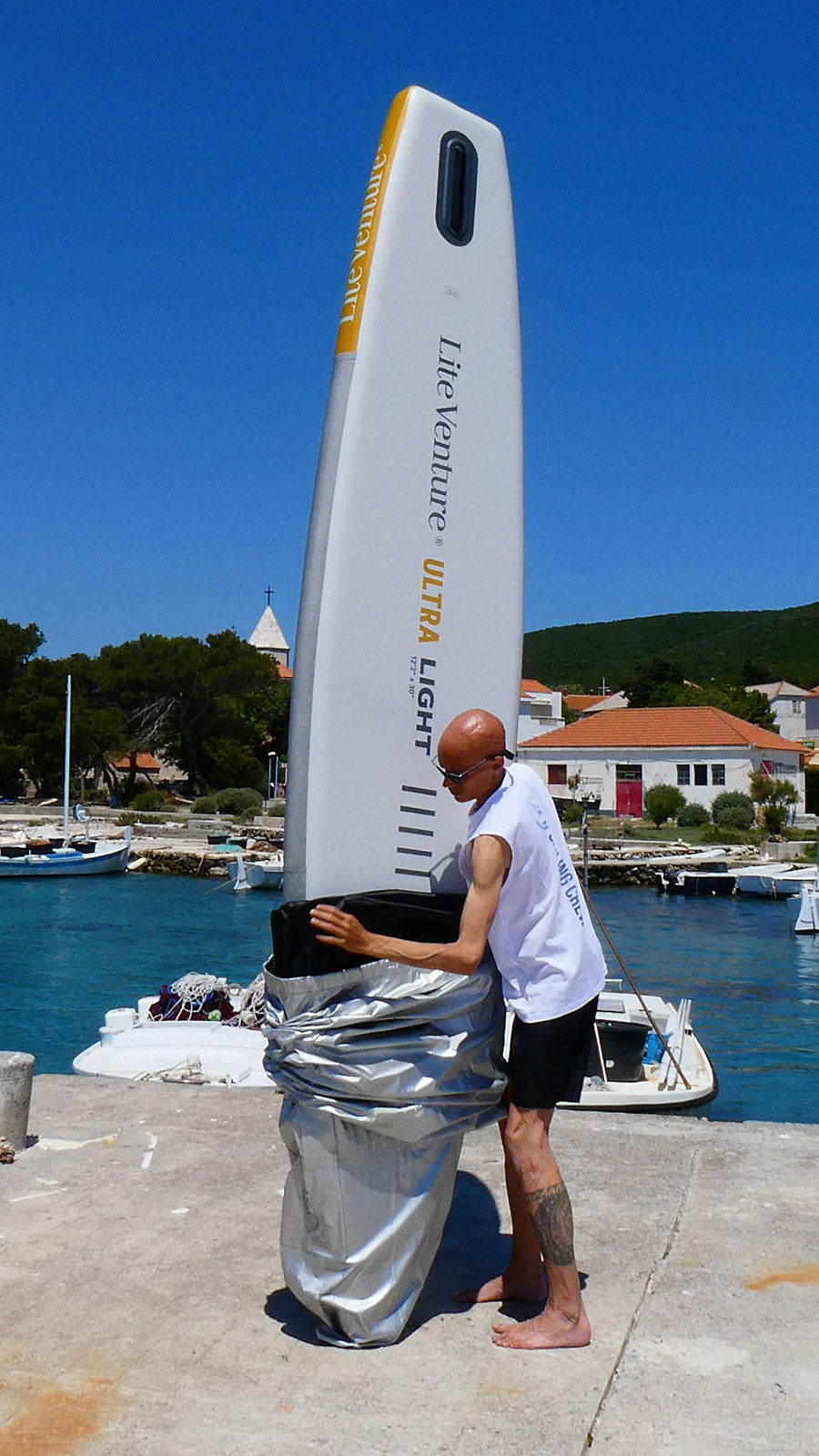 The iSUP is placed in the UV protective cover when inflated.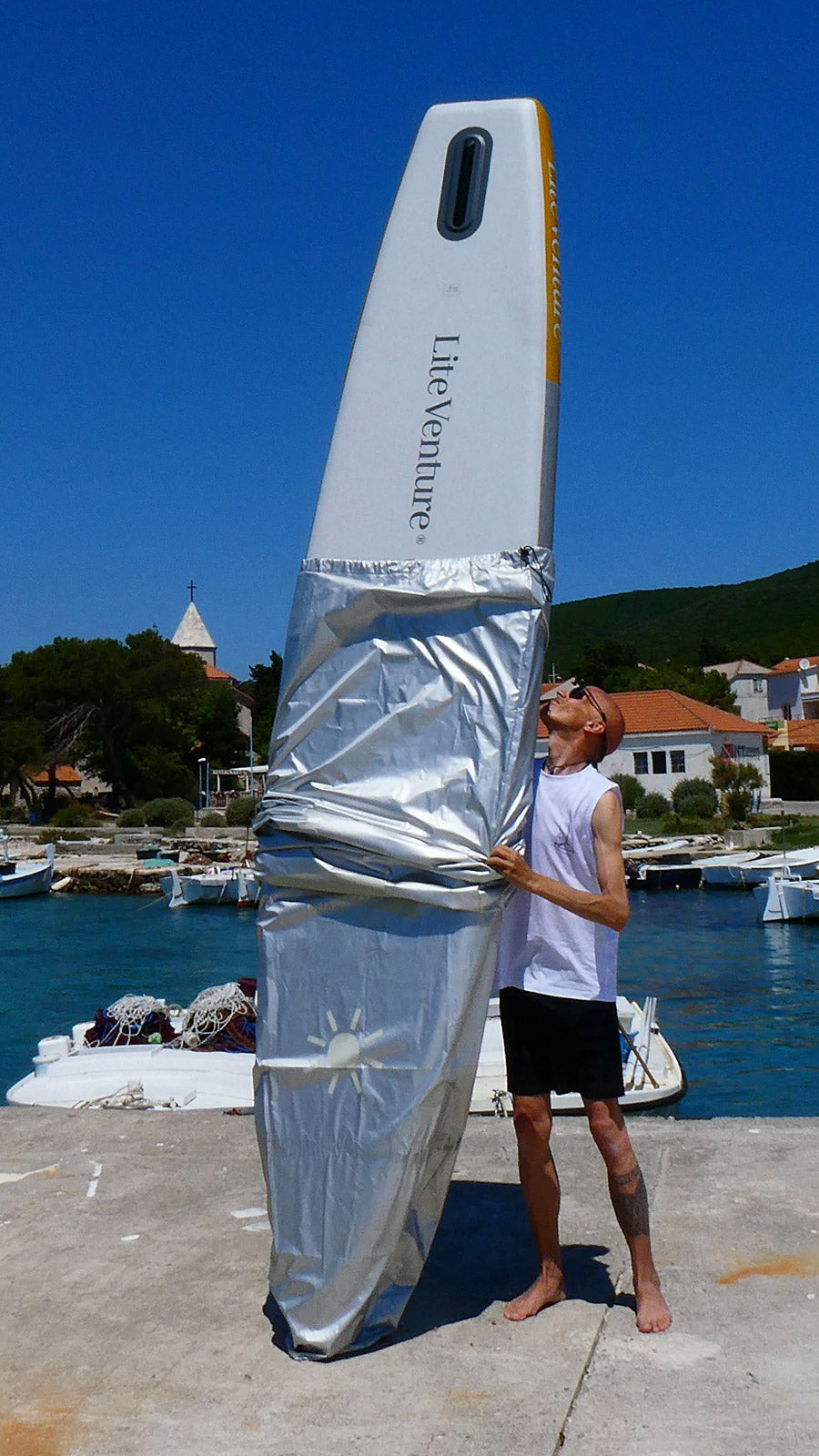 The air pressure should be reduced before storing in the case.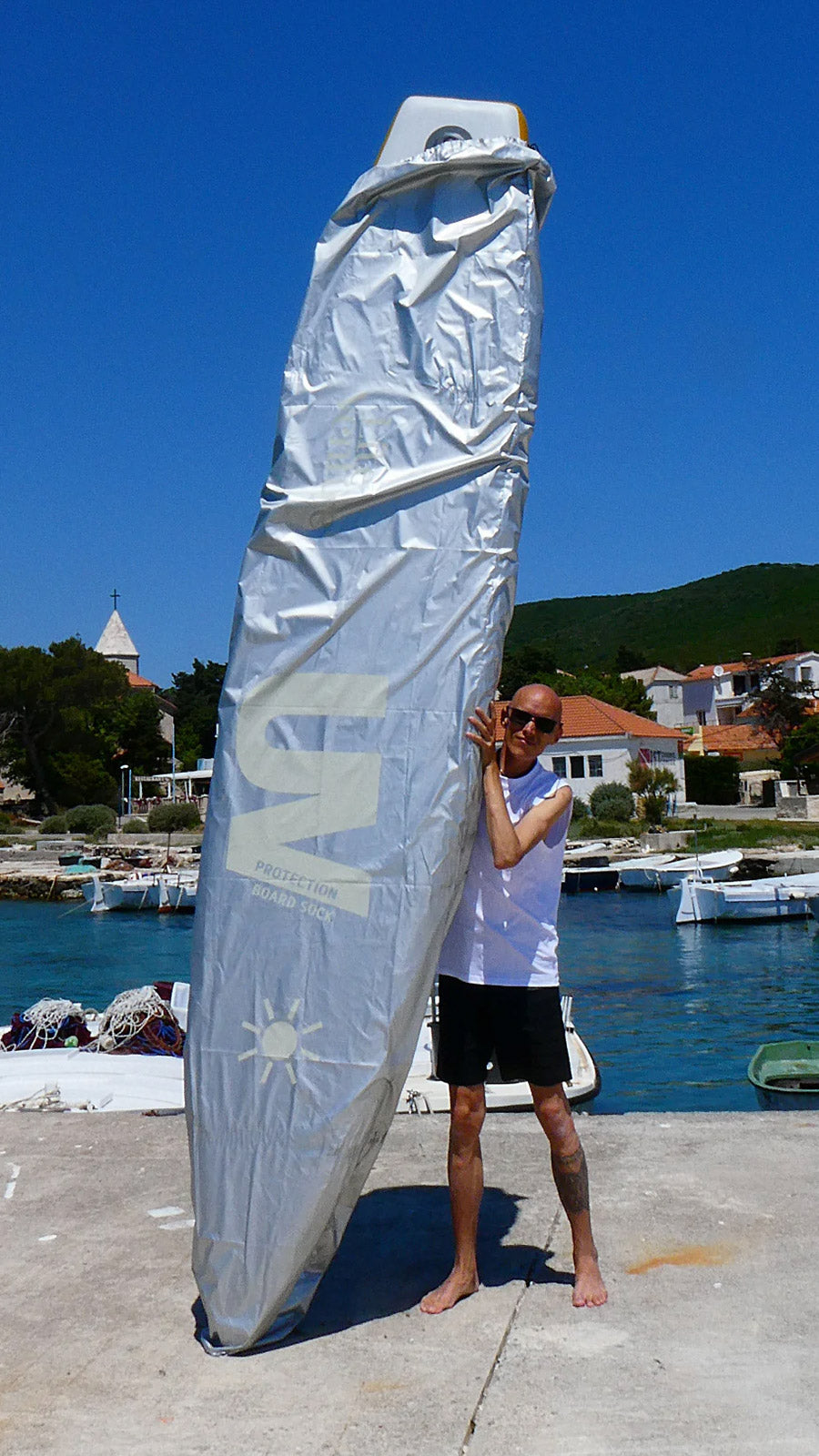 Close - your SUP board is now protected from UV radiation in the sleeve.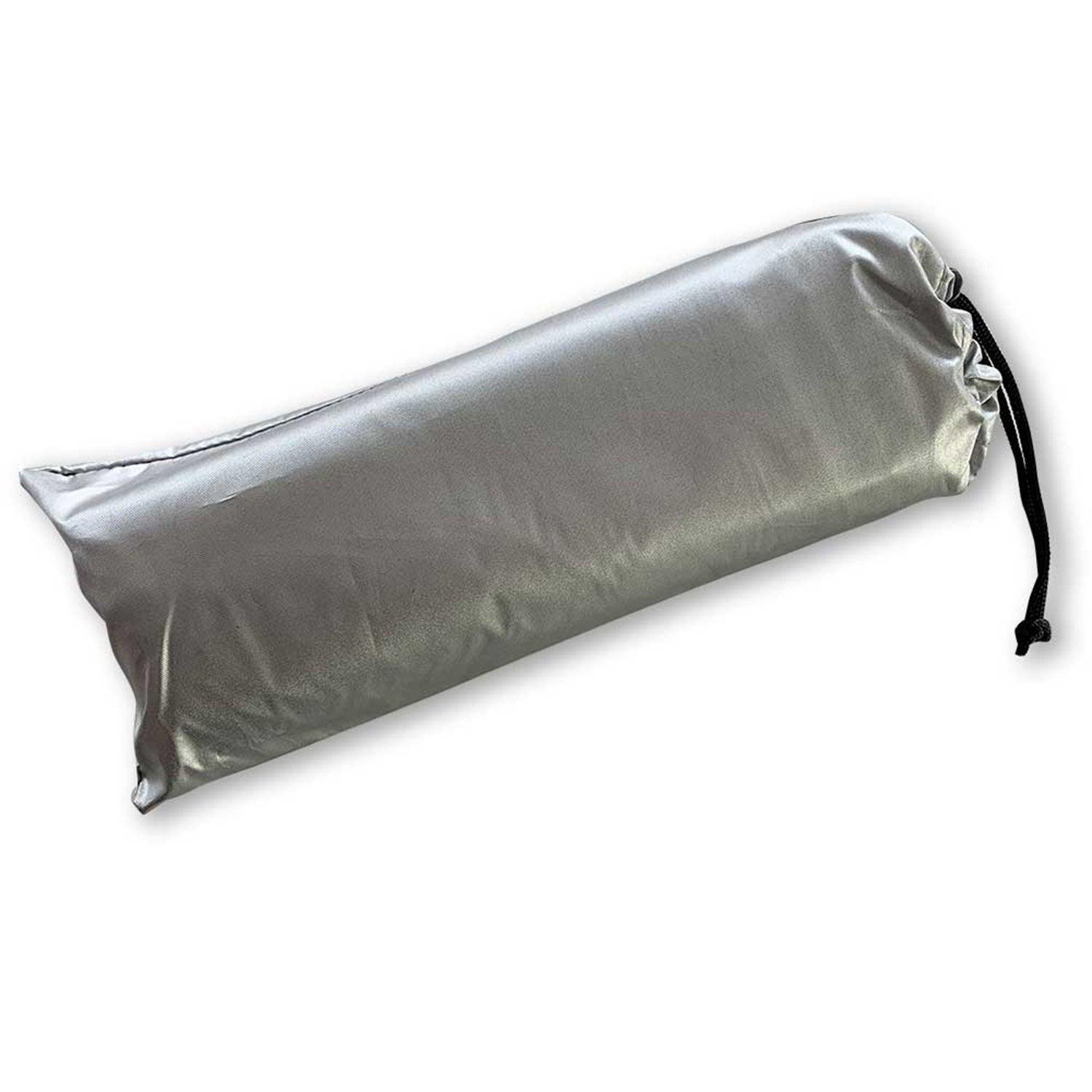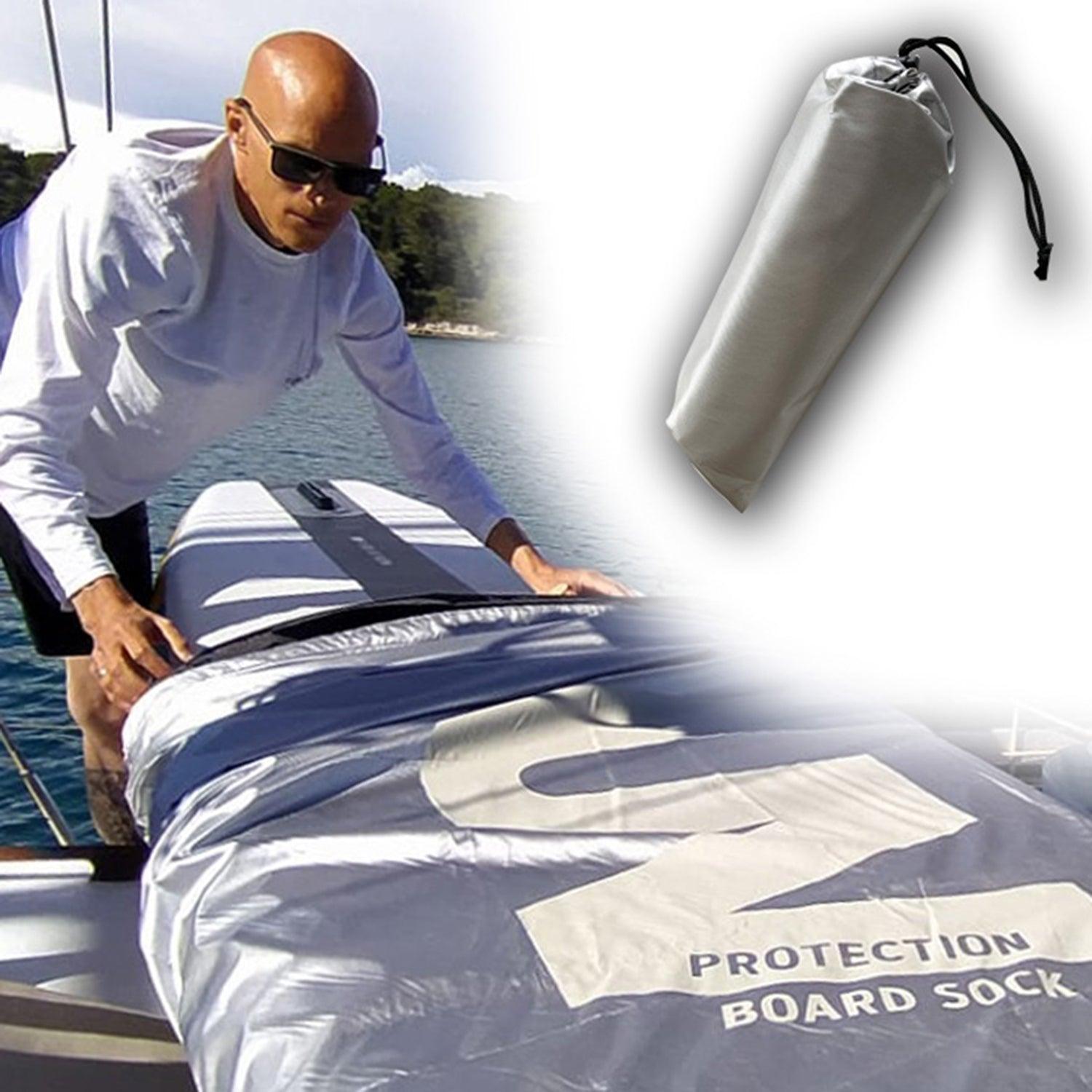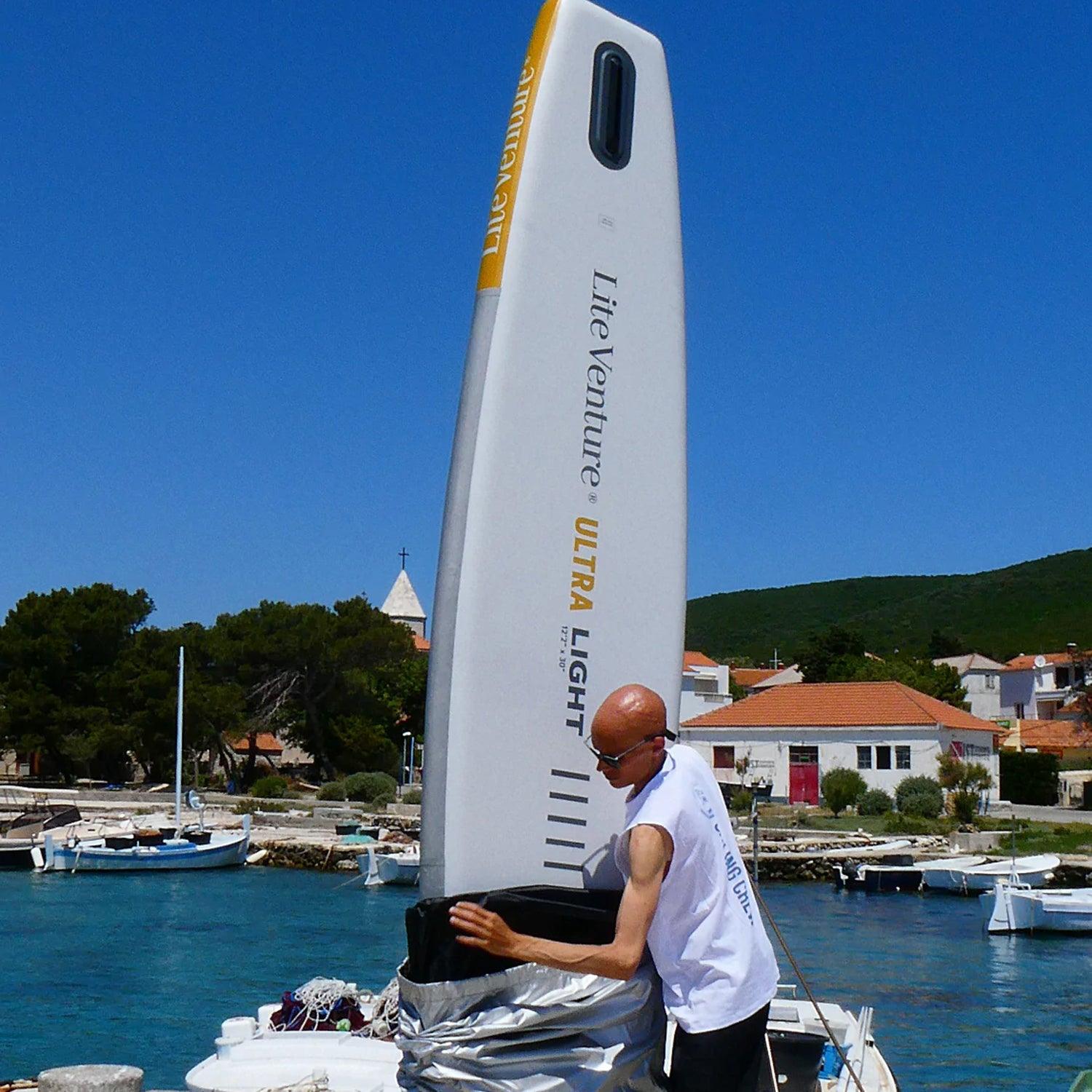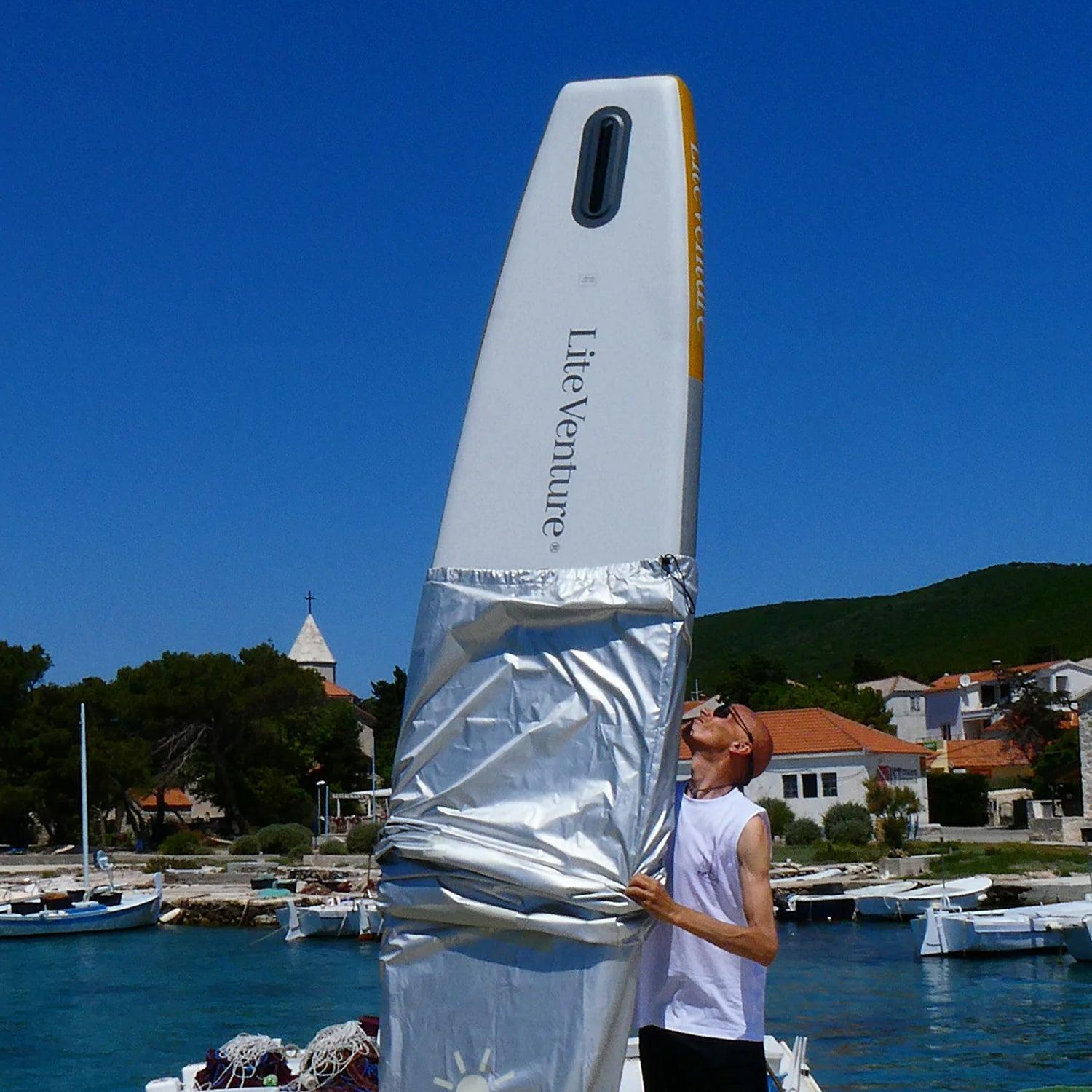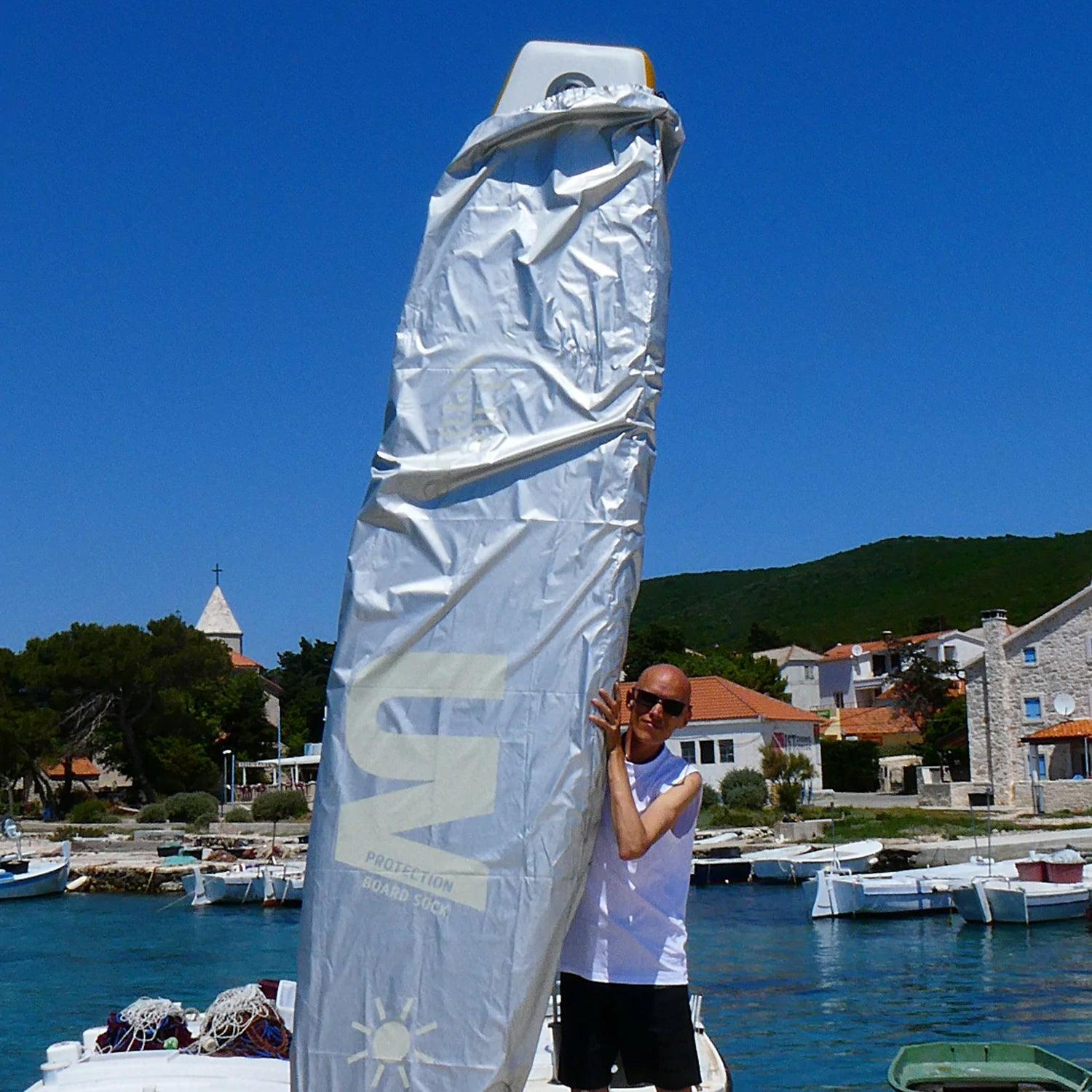 ---
The practical UV protective cover protects against heat and UV radiation and can extend the life of an inflatable SUP board.
.
The sleeve is available in one size for boards with measurements up to 12'6'' x 32" x 6".
Please check the width of your board before ordering - the sleeve fits boards with maximum 32 "s width, which equals 81 cm wide and 15 cm thick.
Collection in Eschbach possible
Usually ready in 24 hours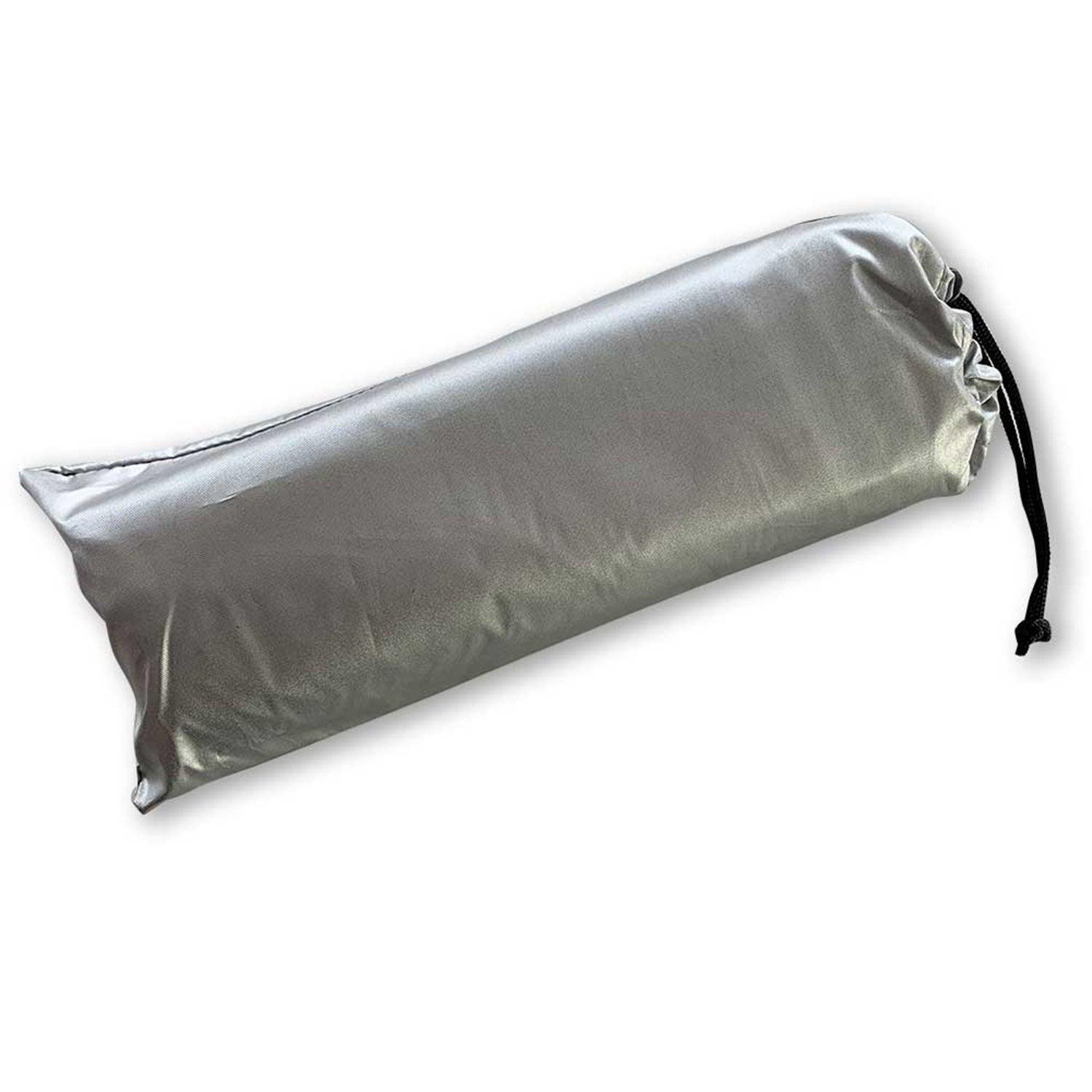 UV protective cover for iSUPs
Breisgauring 3
79427 Eschbach
Germany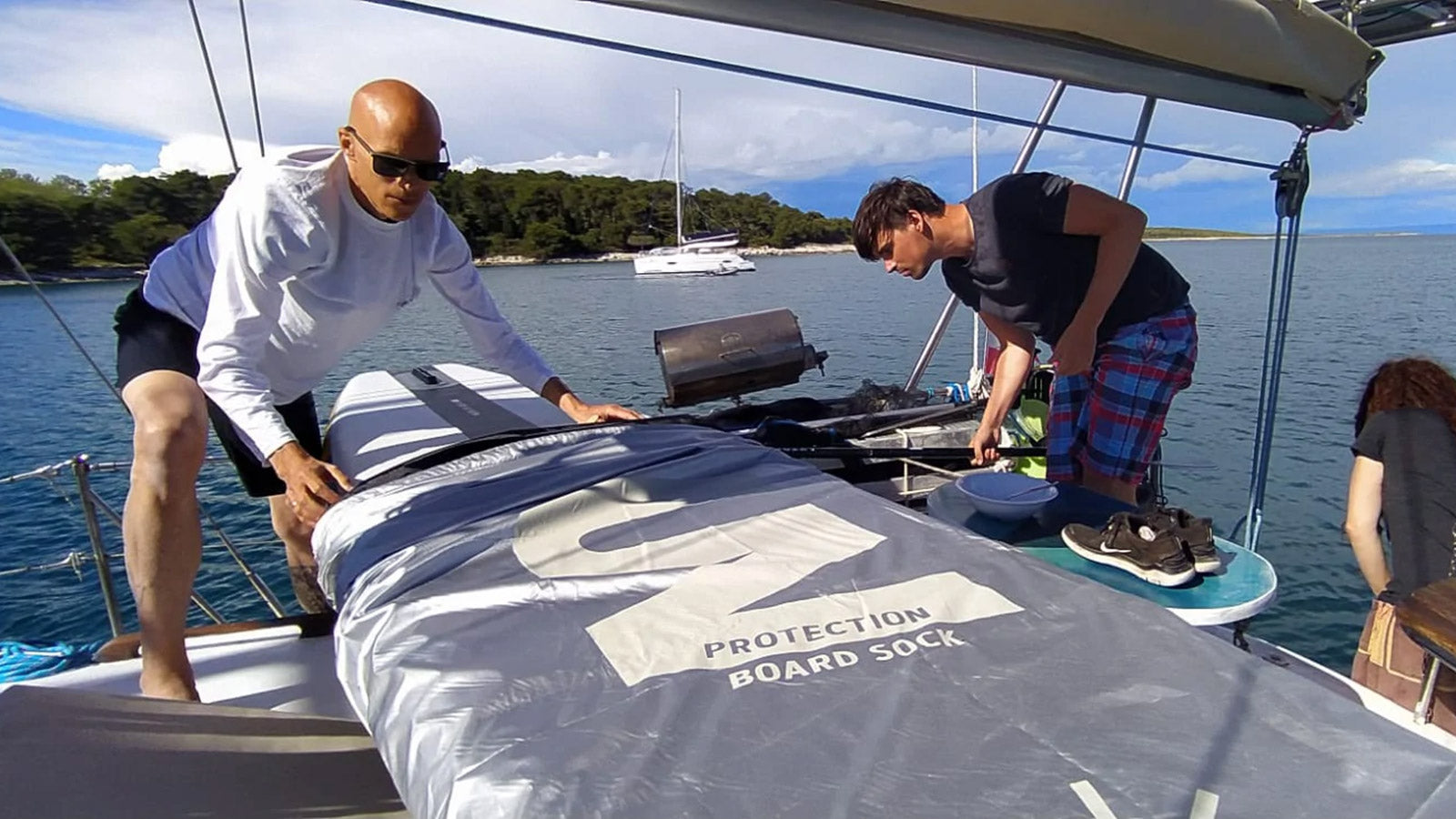 The UV sleeve also protects iSUPS on the deck of a boat
Pictures: The crew of Project Manaia uses Lite Venture SUP boards and the UV sleeves to store the boards on the deck of theirs sailing boat. More information about the project projectmanaia.at