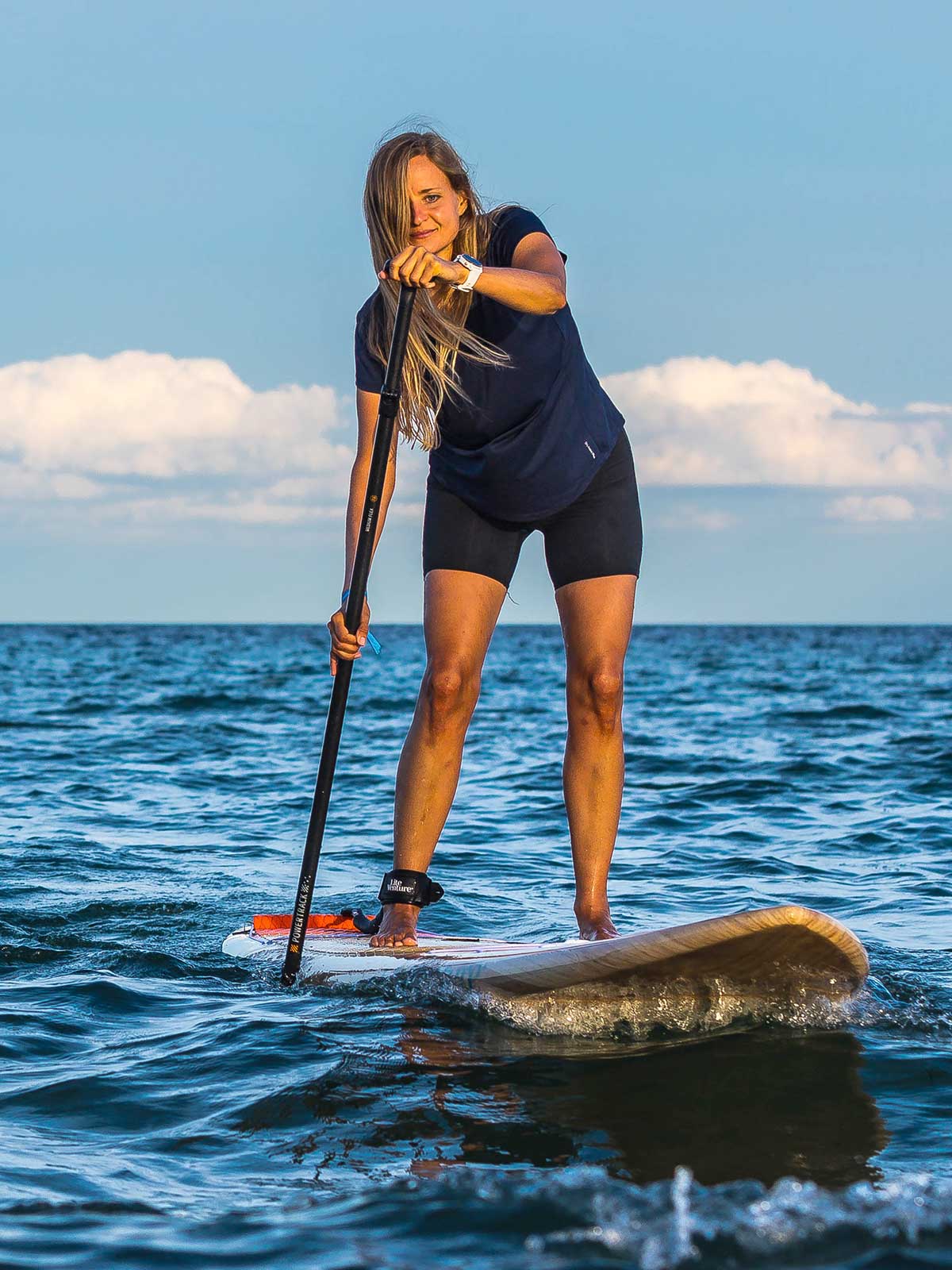 Lite Venture® XRide Hardboard "Longboard Style"
The ingenious XRide
The ingenious hardboard SUP for waves & flatwater
wave or tour? Both! With its shape, the XRide offers you all the possibilities you could wish for: The slight rocker and the rounded rails make the board absolutely suitable for waves. Thanks to the kickpad and non-slip surface, you have a good grip in every situation. And with the length and the narrow shape of 29" width, you're pretty fast on the go even in shallow water.
The three-fin system also stabilizes the board in waves. Optionally, it can also be used with just the center fin. The 3 fin setup is used in waves. On tour you only paddle with the center fin. This can be varied depending on the application. The US Finbox allows a wide range of choices. The scope of delivery includes the side fins and an all-round center fin made of G10.
XRide 12'6" x 29"
person 55-90 kg
215 l vol. | 11.8 kg
3 fin system, non-slip pad
Paulownia real wood
The features of the XRide SUP
The XRide has become a particularly beautiful board in the style of a longboard, with a subtle color scheme and the real wood, which also goes over the rails and the underside.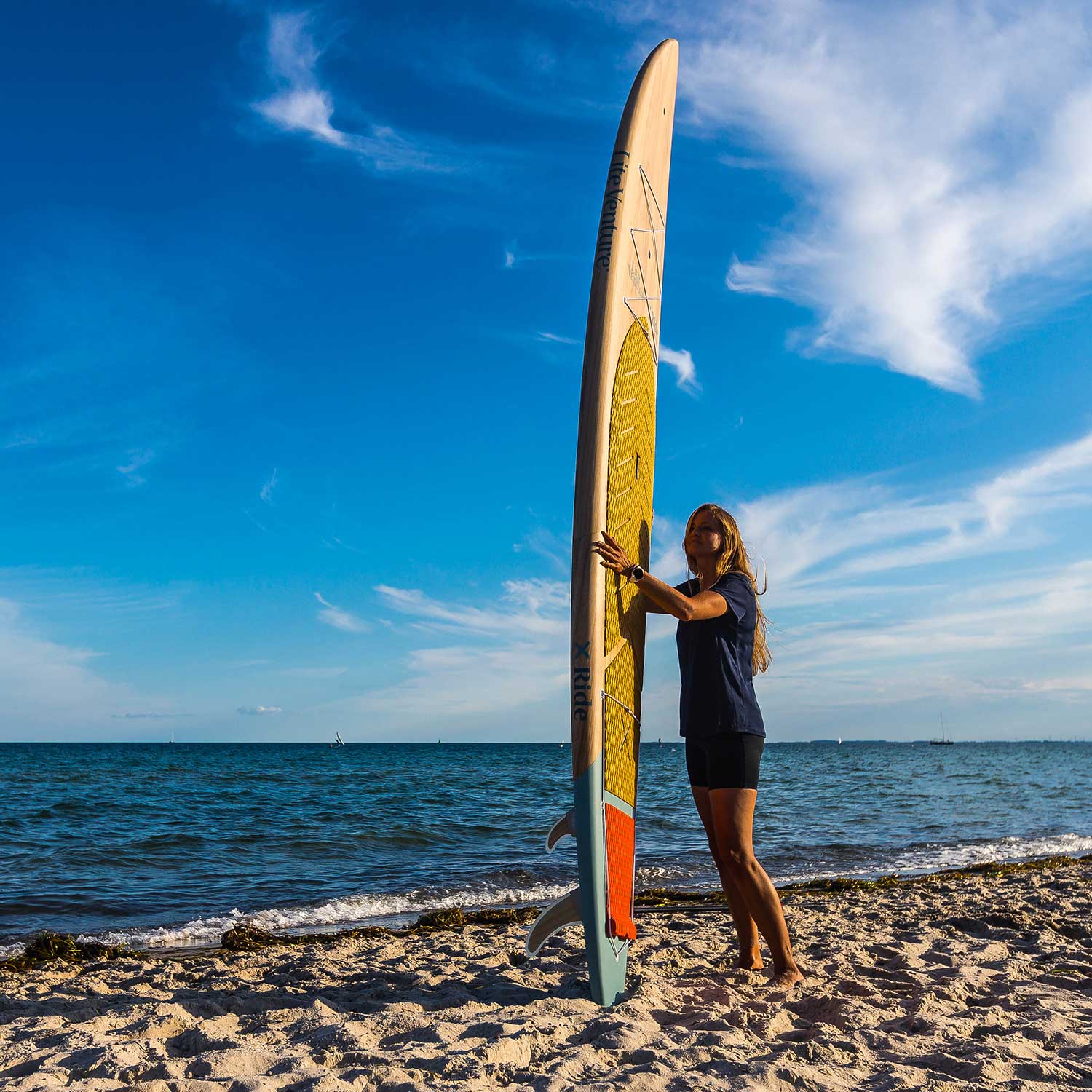 Rocker line
The slight rocker and a discreet concave on the bottom allow for stable planing and surfing smaller waves in equal measure.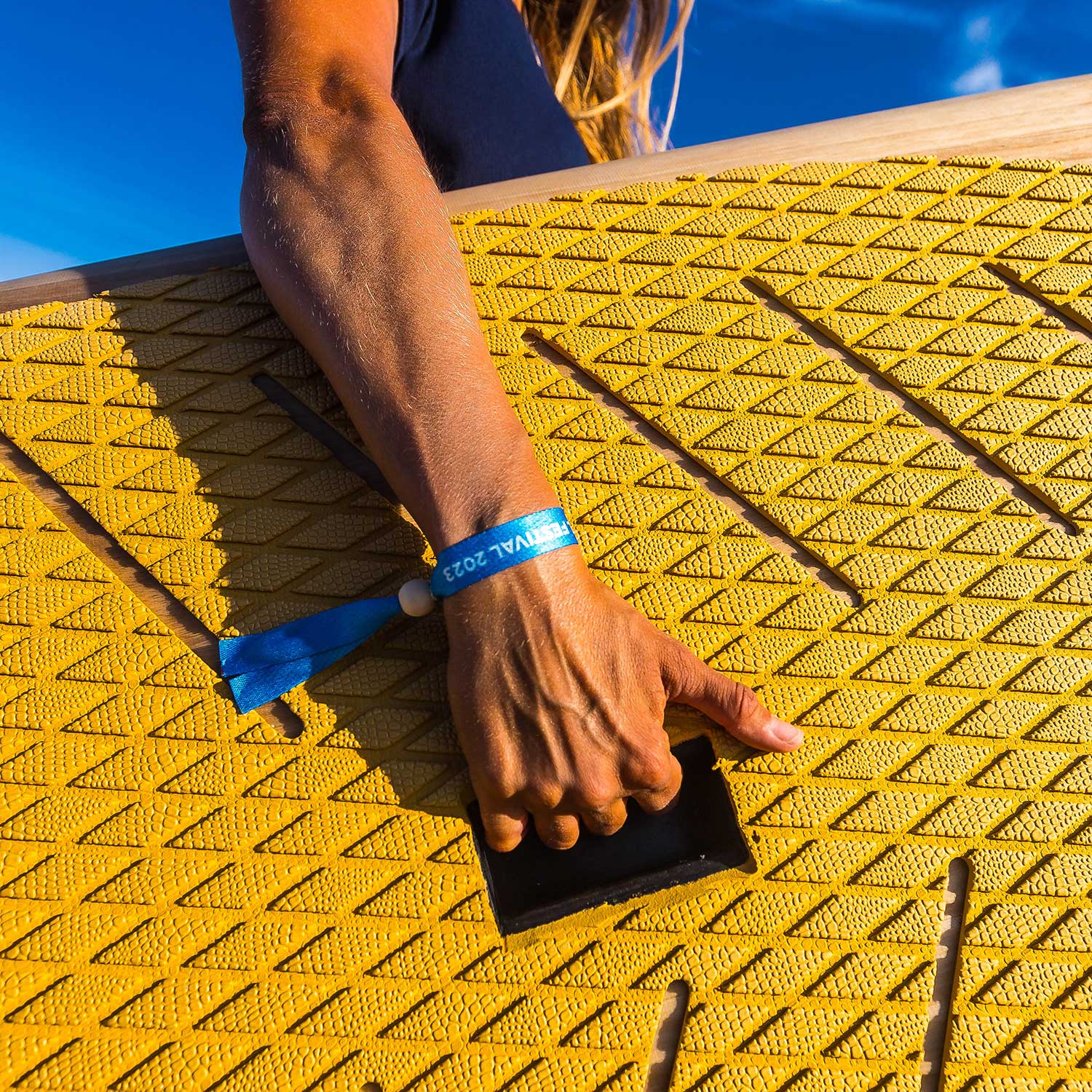 Ergonomic handle
The board can be carried safely and comfortably with one hand. The recessed grip is ergonomically shaped.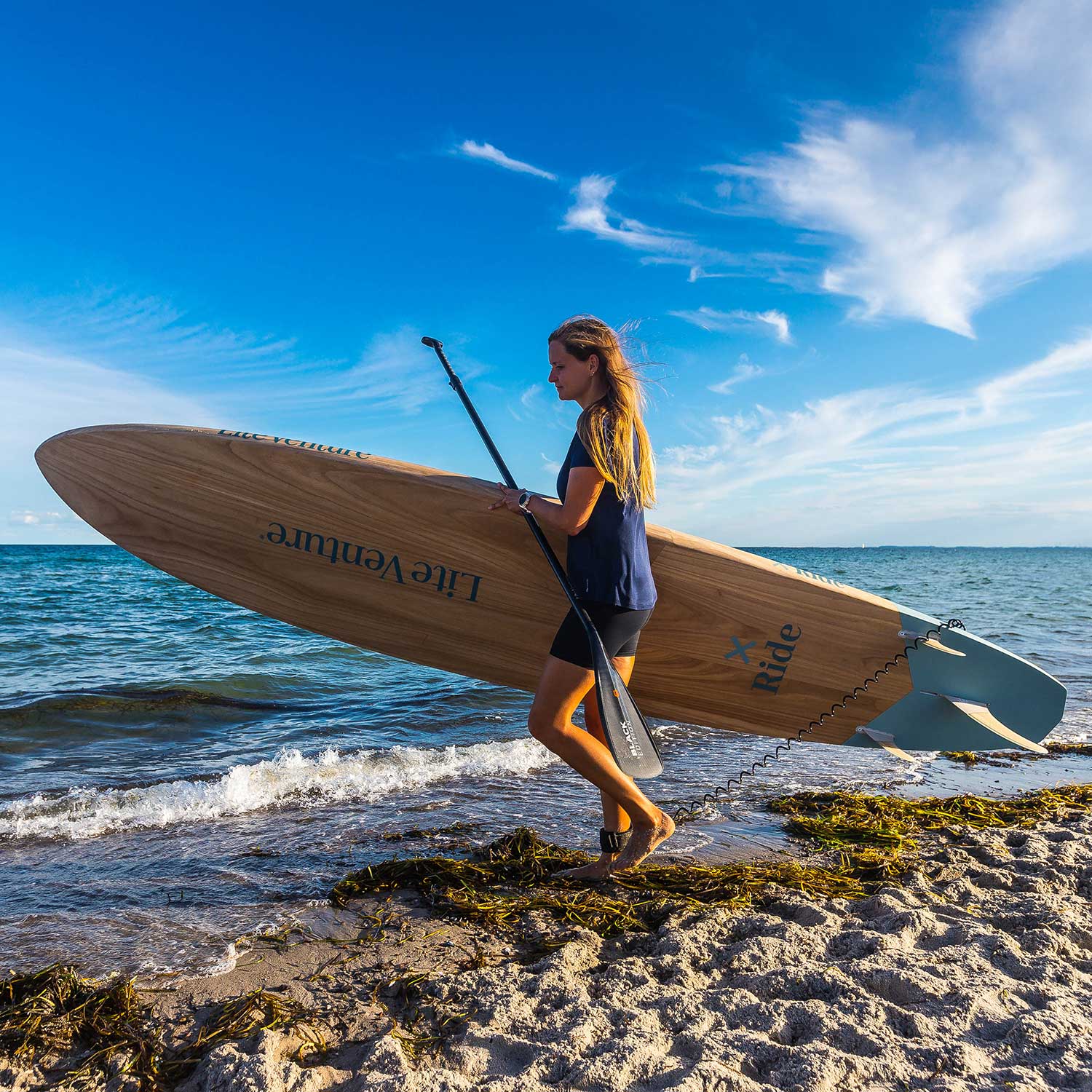 Bottom
The Paulownia wood adorns not only the deck, but also the entire underside and surrounding rails of the XRide.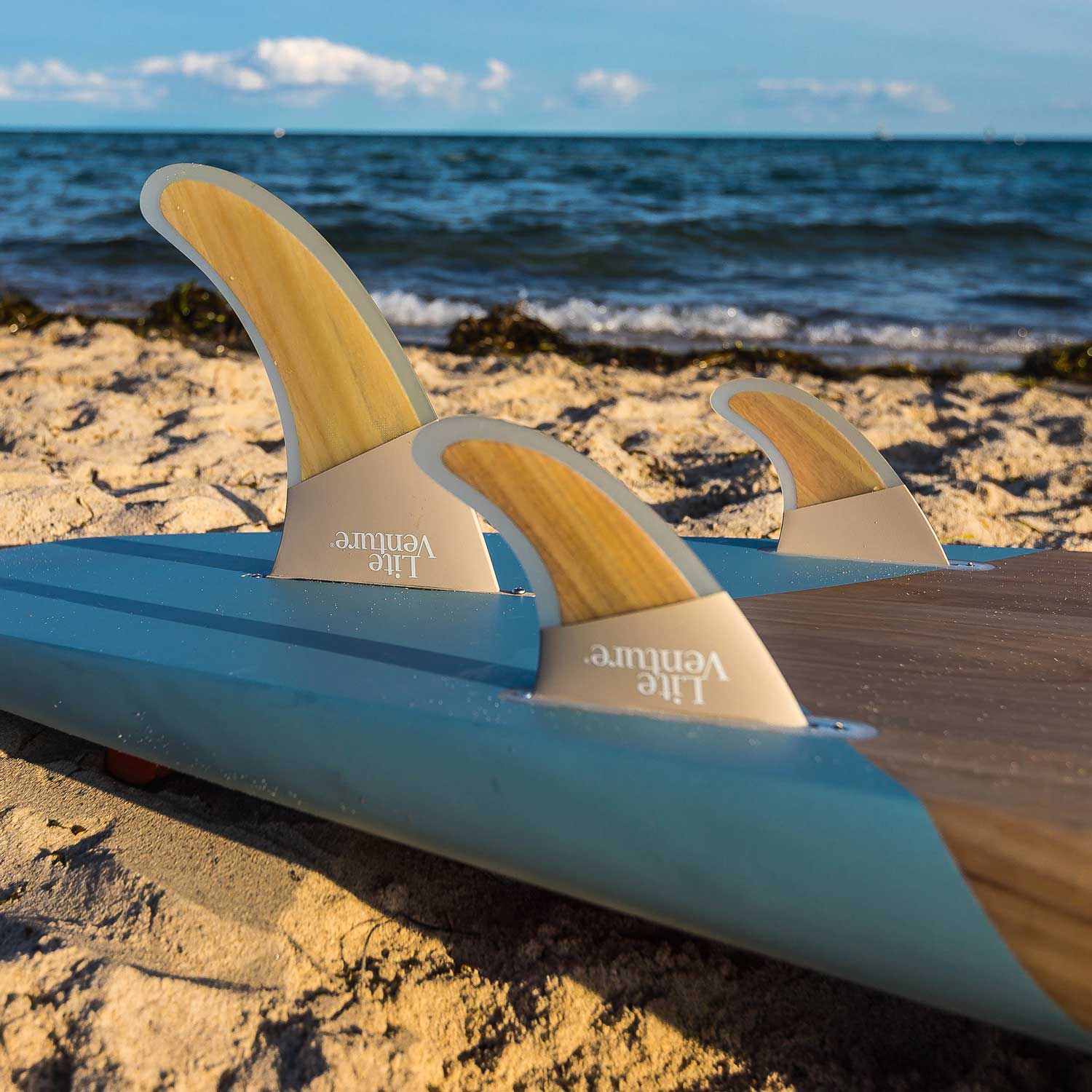 Three fin system
The scope of delivery includes the side fins and an all-round center fin made of G10.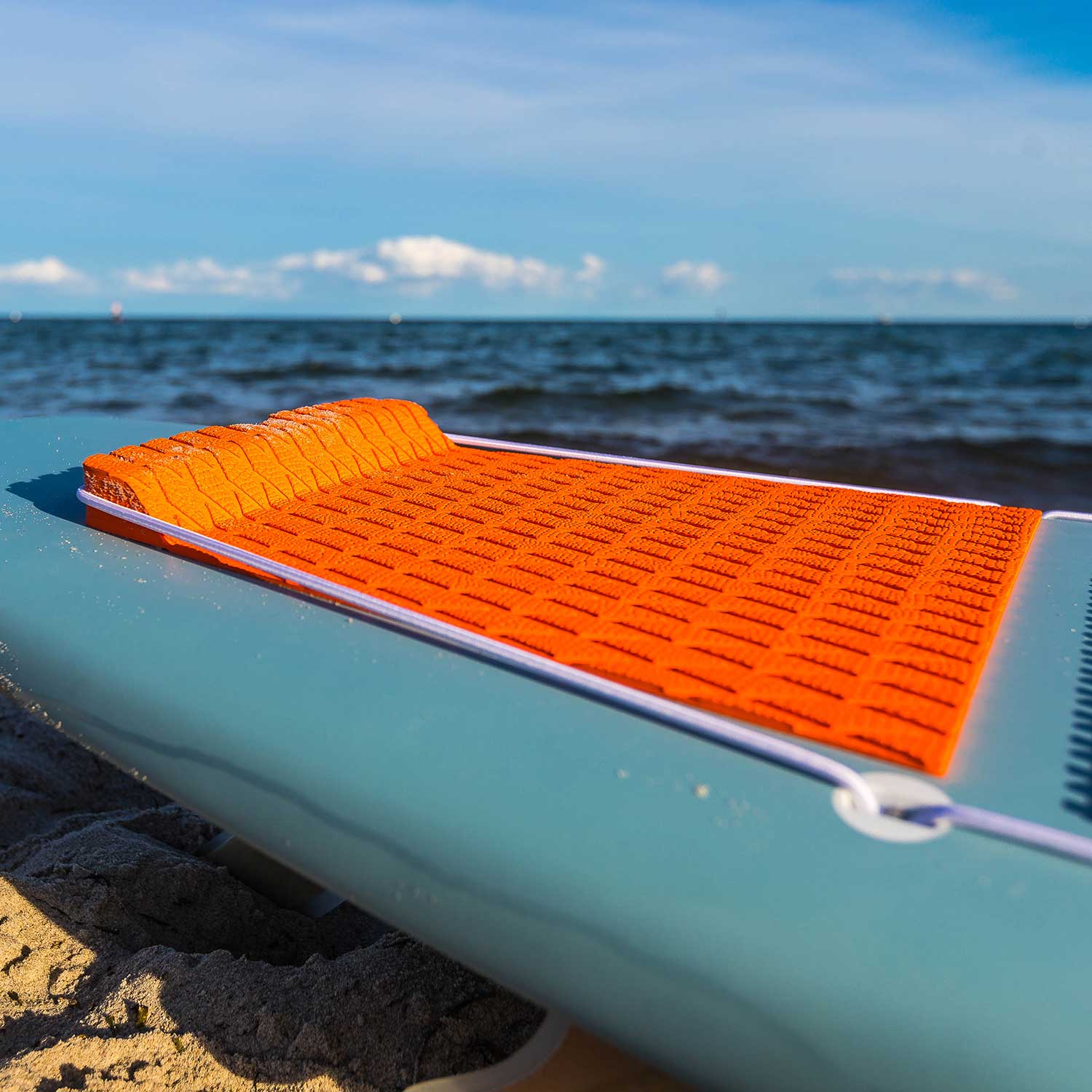 Kickpad
The non-slip kickpad allows training of technical skills.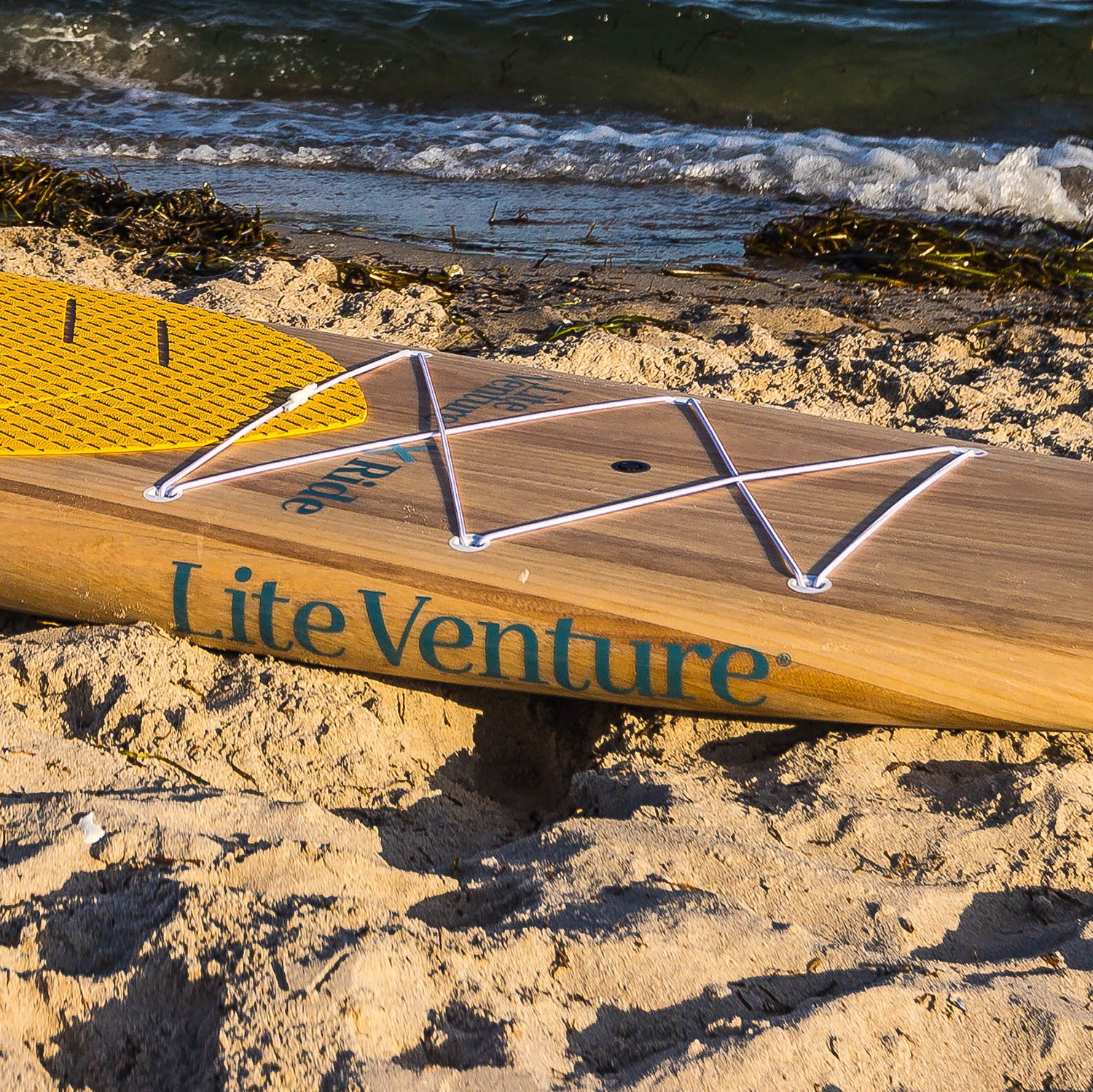 Paulownia Wood
Deck, rails and bottom are layered with paulownia wood throughout.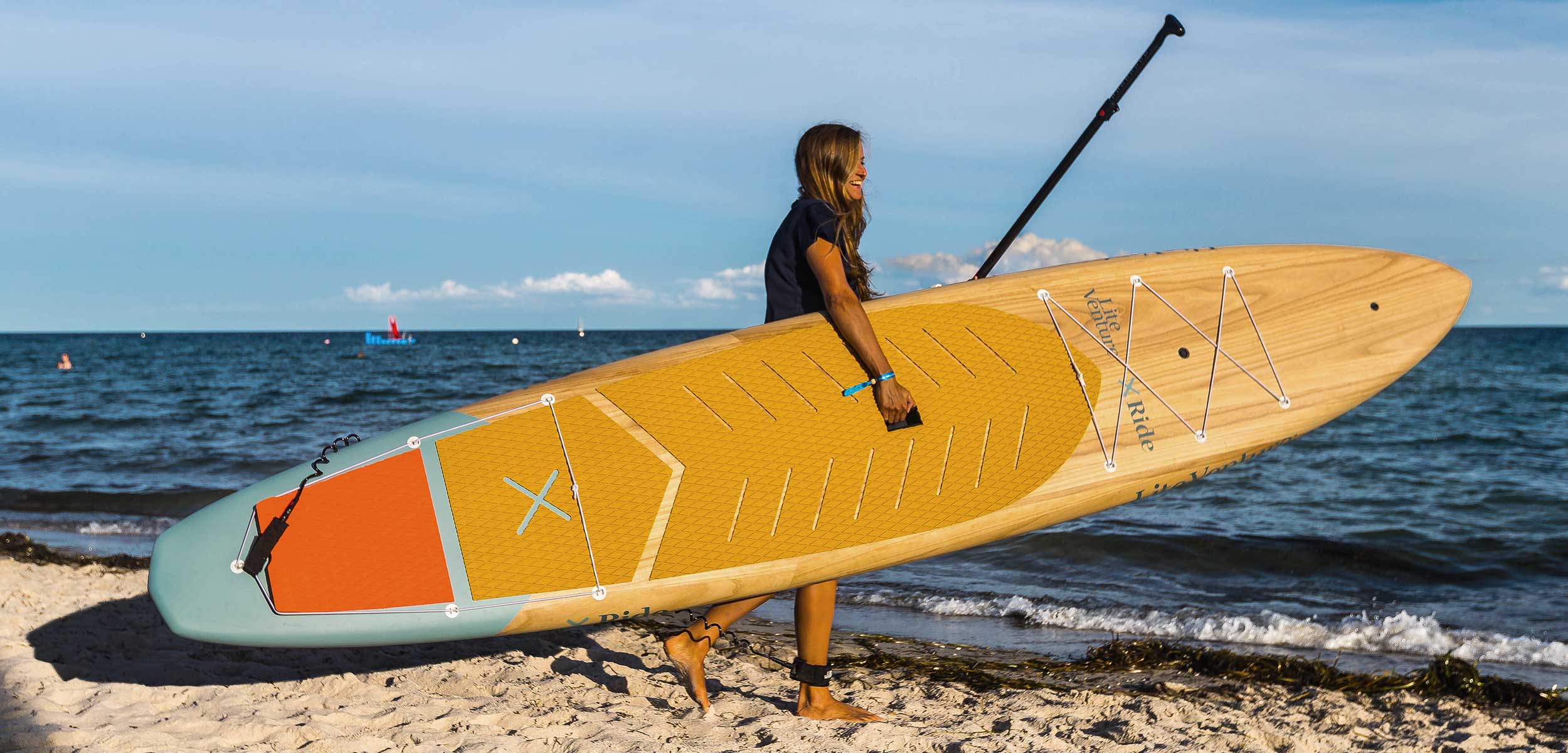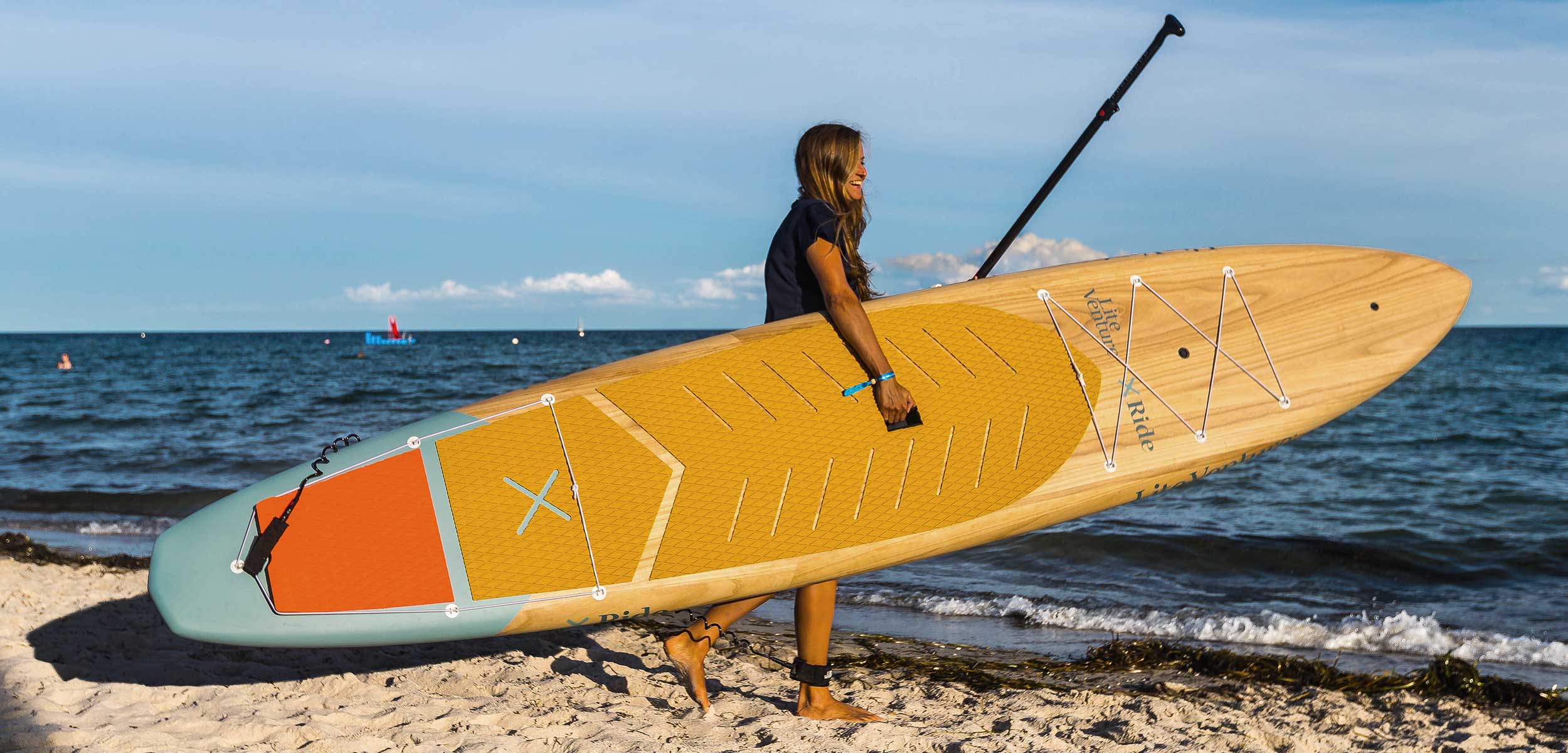 GoPro Mount
The deck has an attachment for your action cam.
Luggage net
The tail features a kickpad and attachment points for luggage and leash.
Non-slip pad
The standing surfaces are made of non-slip profiled EVA material that absorbs hardly any moisture and dries quickly.
Luggage net
The front luggage net carries everything you need within easy reach. The automatic pressure equalisation valve is located in the centre.
XRide: Surfing and Touring with a SUP
Perfect if you live on the coast or are looking for a board for holidays that allows you to tour and play light-footed in the waves at the same time. Shown here in the video to the right of the more compact Ray 10'6 x 31'5. The Ray 10'6 also features a three-fin setup.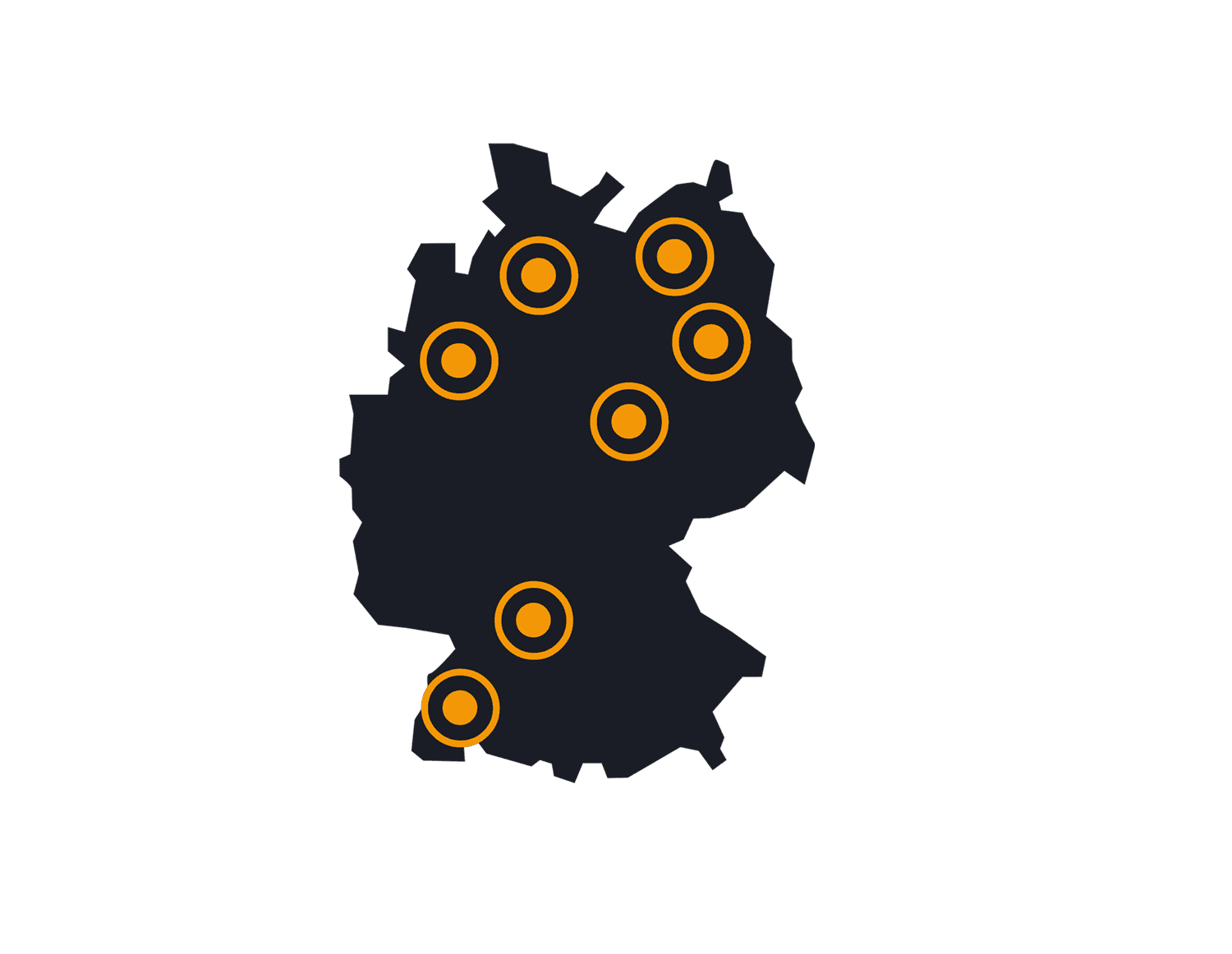 Try this board near you:
Just contact the location of your choice and make an appointment. Test the board you want. The board will be sent directly to you and your desired address when you place your order. When ordering, please let us know which station you tested it at.