This product has no reviews yet.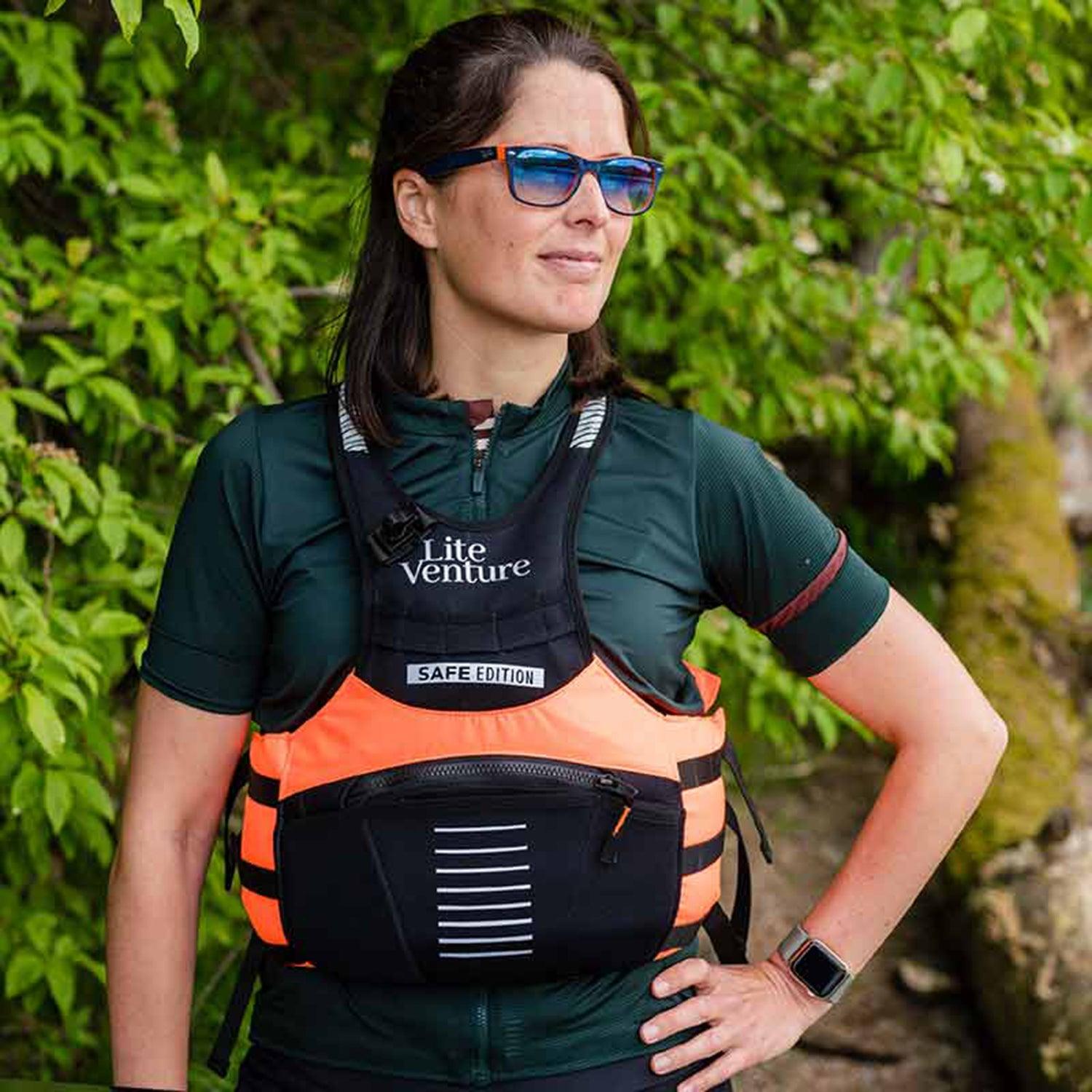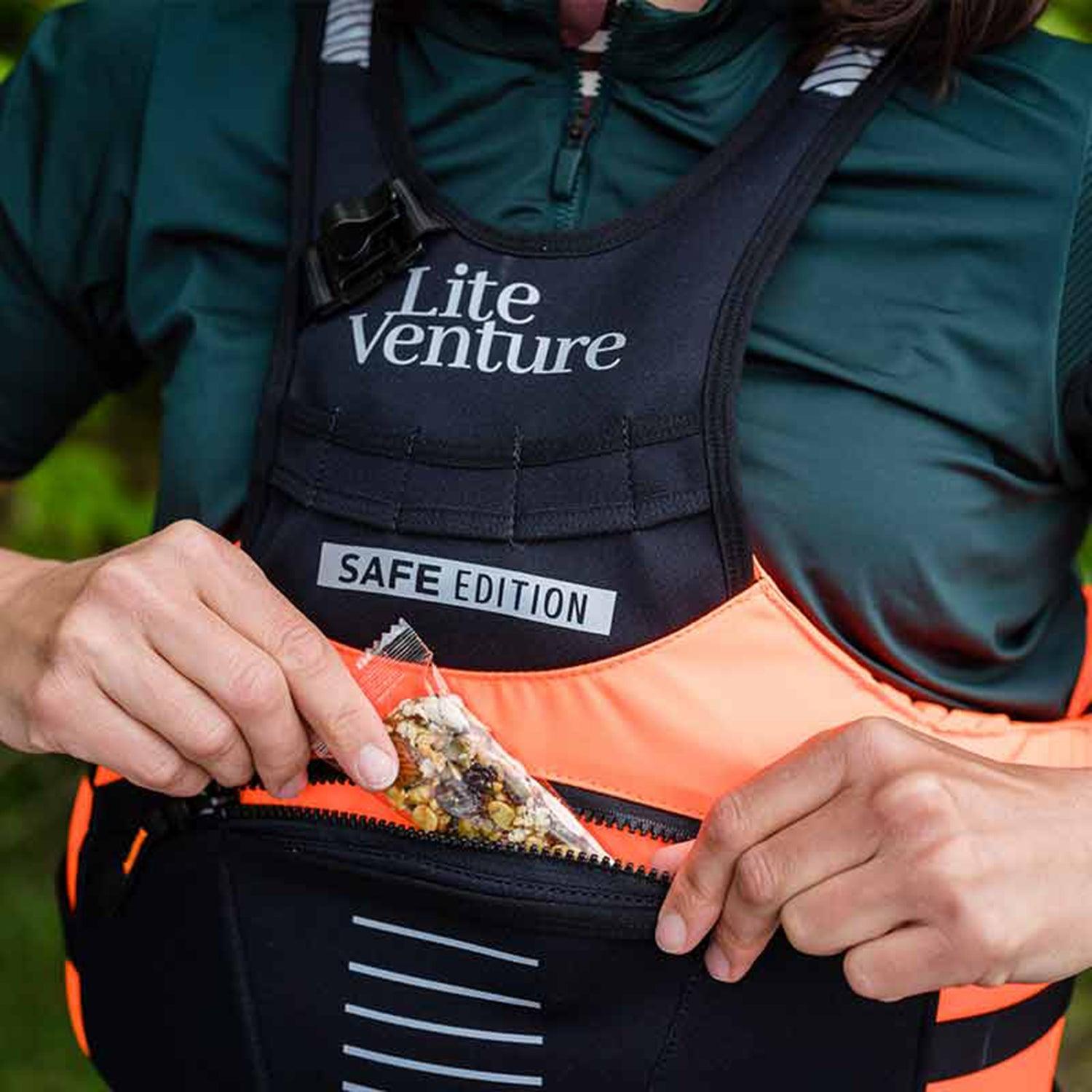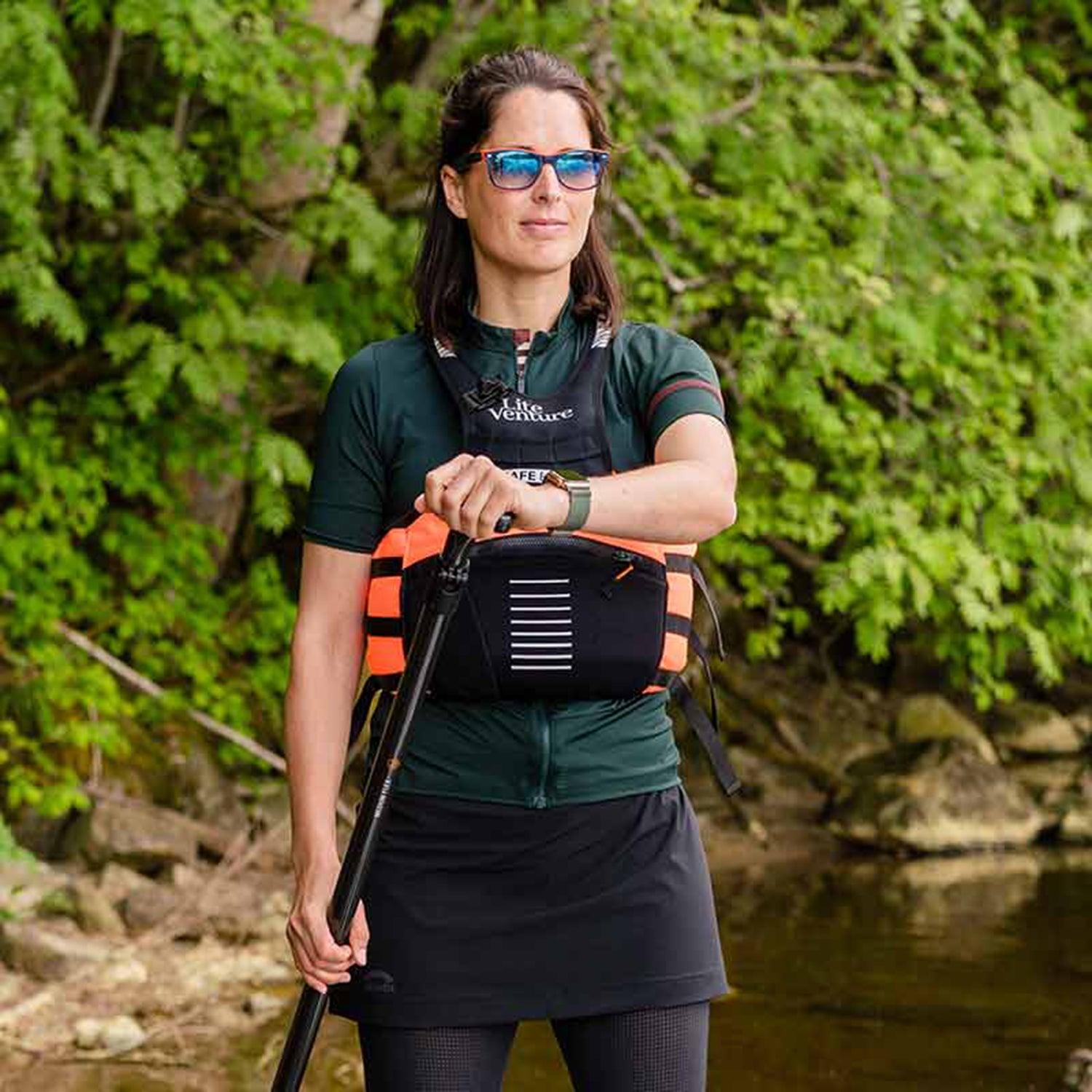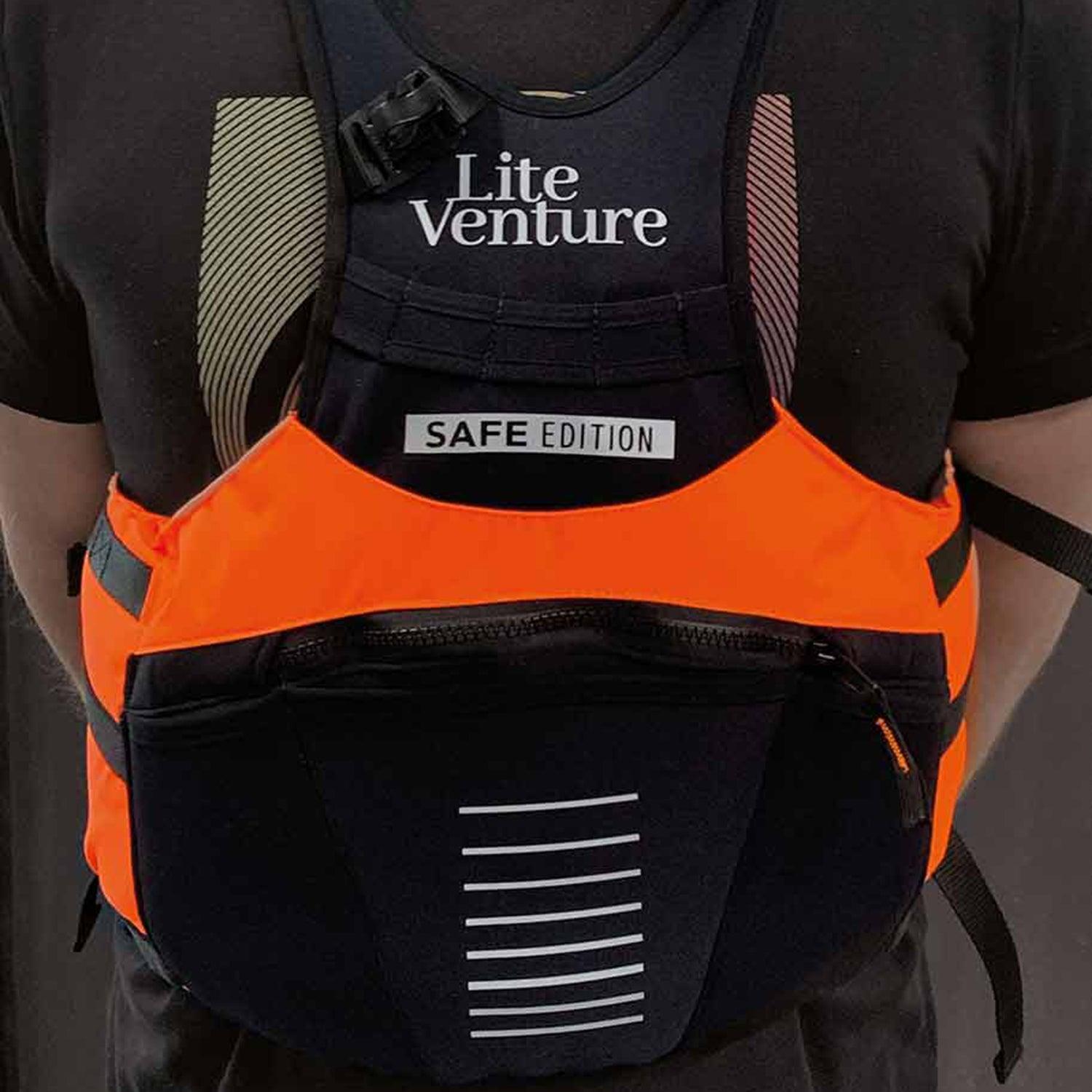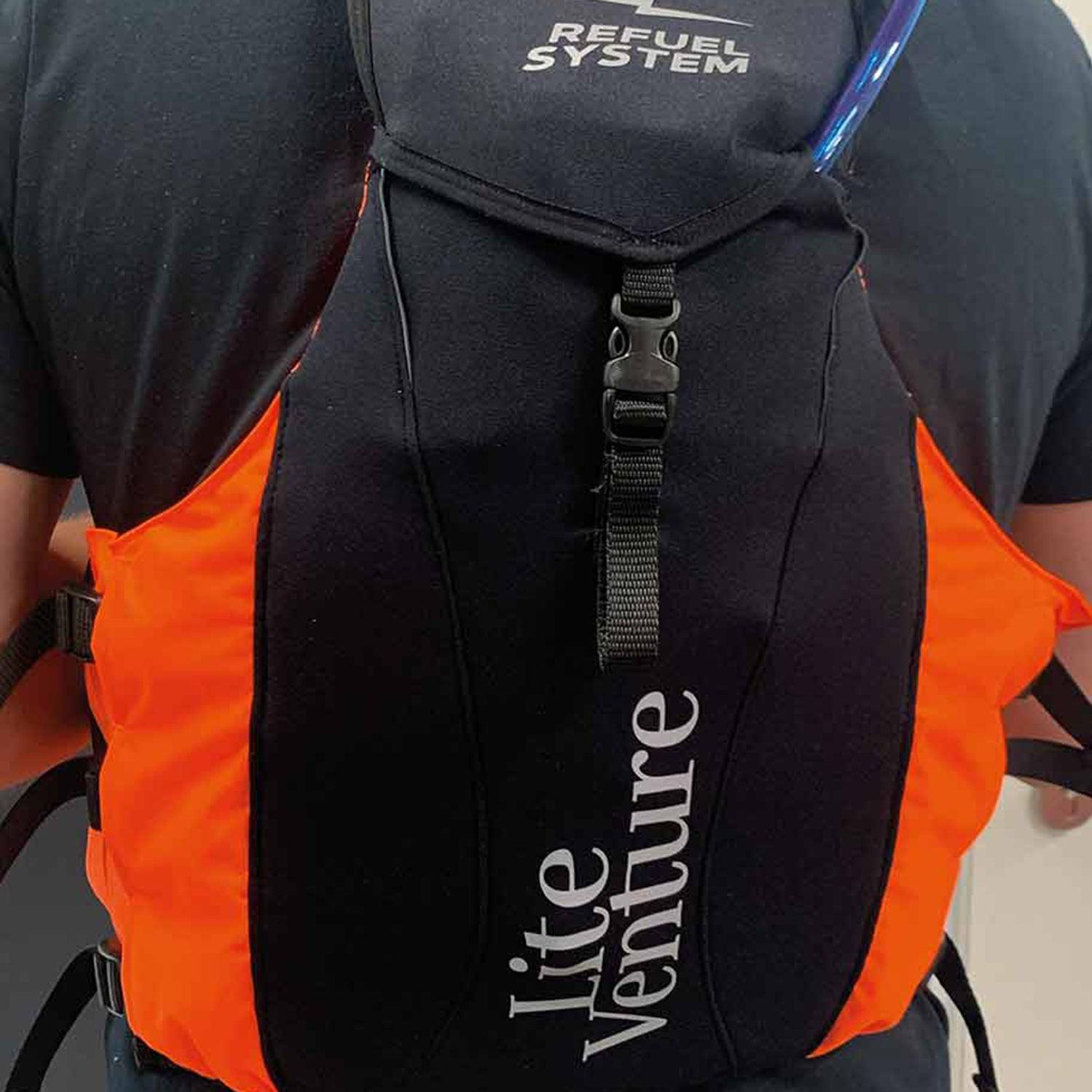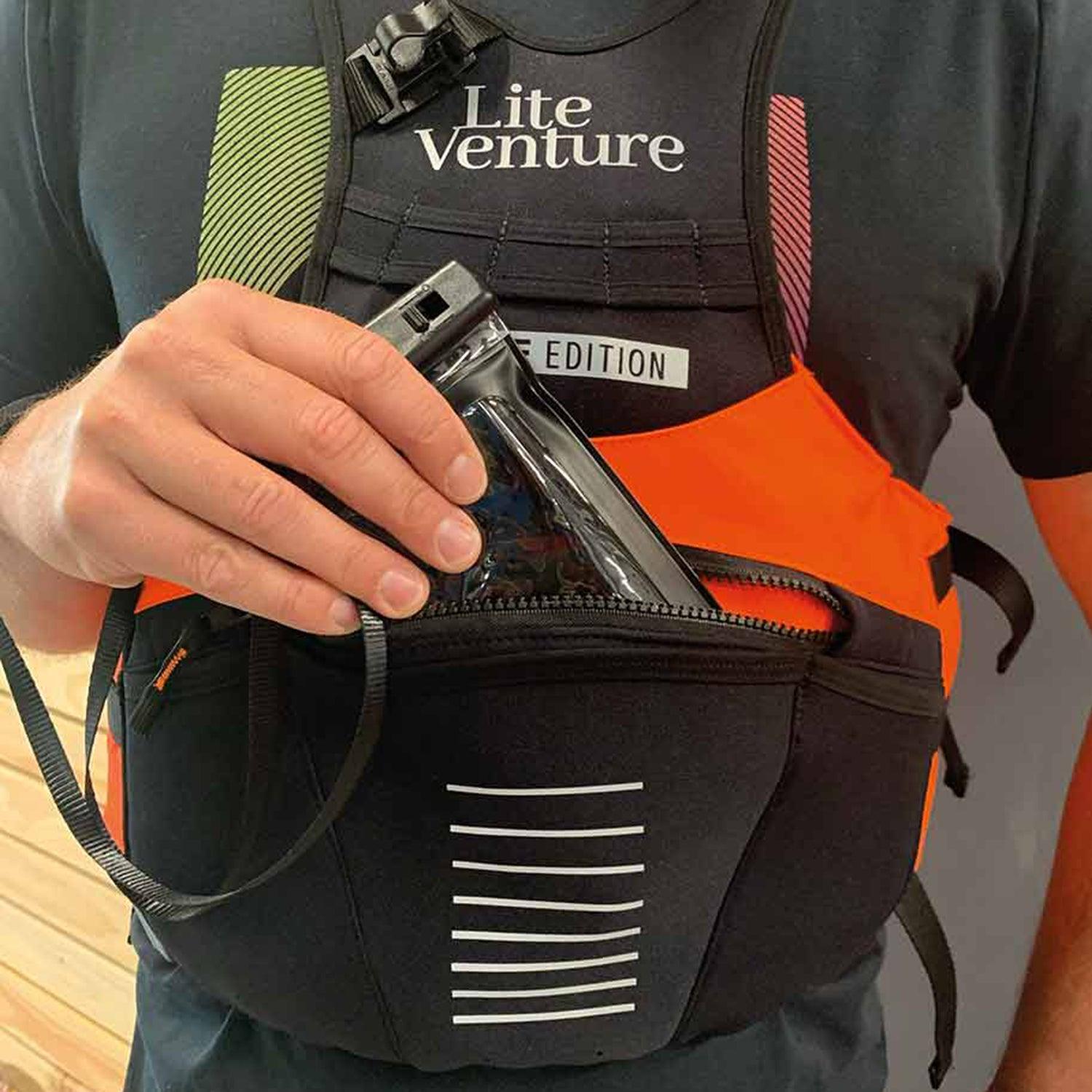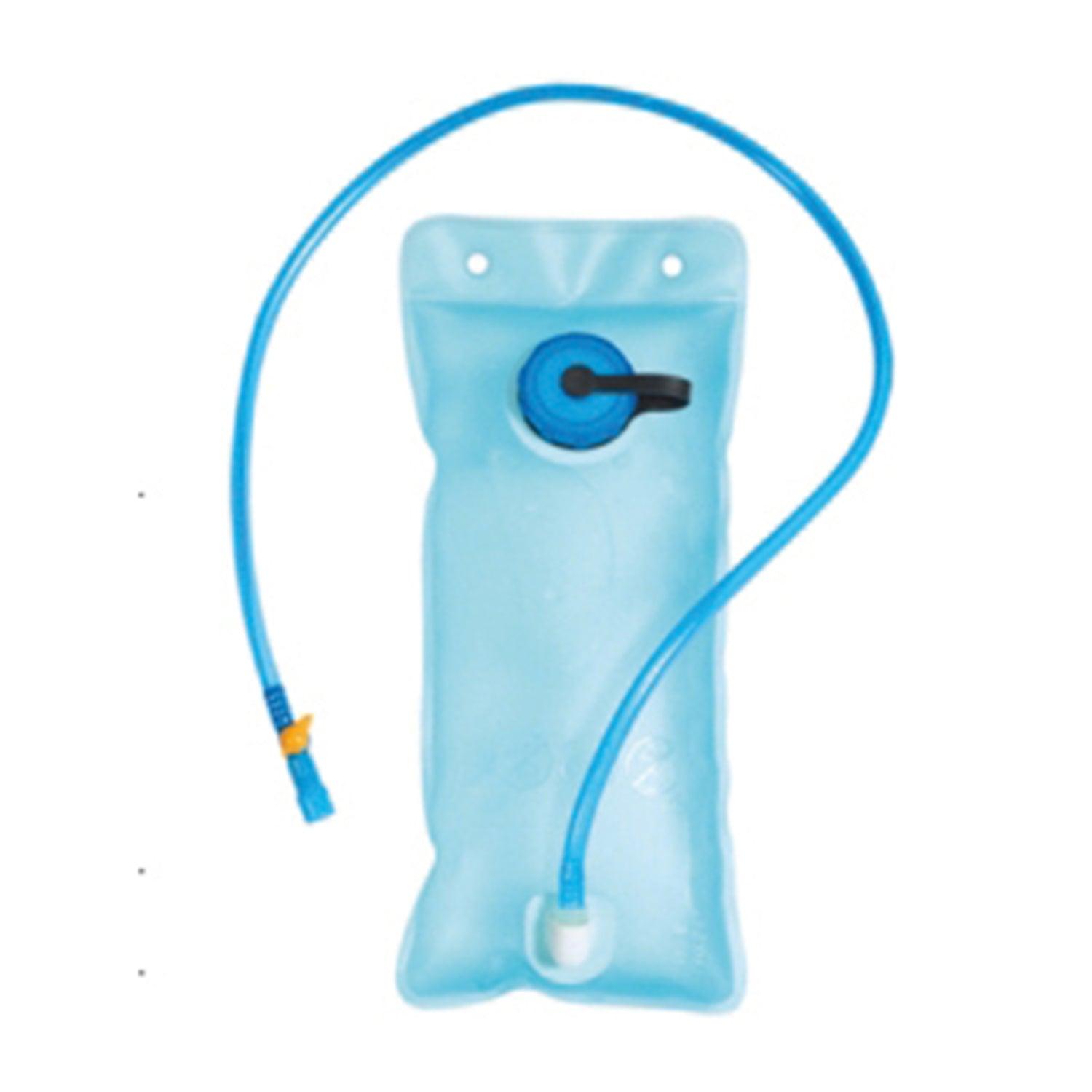 Lifejacket Marathon Racer
VAT included. Innerhalb Deutschlands versandkostenfrei.
Eventuelle Versandkosten in andere Länder werden an der Kasse berechnet.
---
Finally a lightweight waistcoat with plenty of freedom of movement for sporty paddling! Optionally with PVC-free hydration bladder, volume 2 l. Choose the size of your waistcoat according to body weight:
.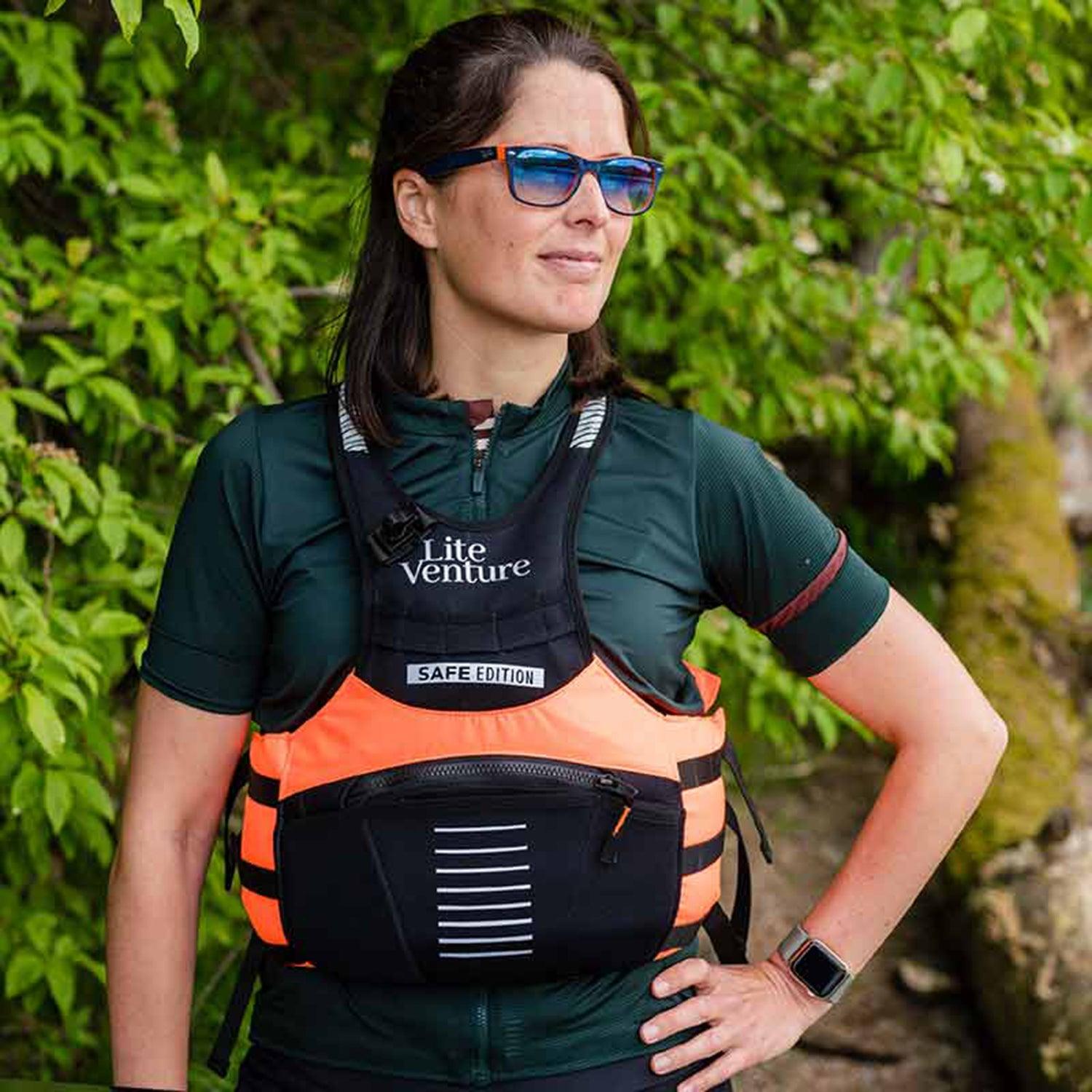 The life jacket with plenty of freedom of movement for paddling in a kayak or on the SUP:
Finally a life jacket that you hardly feel when wearing it and that also supports very sporty paddling! Thanks to the well adaptable 3D foam, it adapts perfectly to the body. The material mix with neoprene also makes the vest soft. After a short period of getting used to it, you simply forget it while wearing it.

Weight: 900 g (L/XL)
Buoyancy: 54 N
High performance 3D foam
ISO 12402-5 and ISO 12402 -6 certified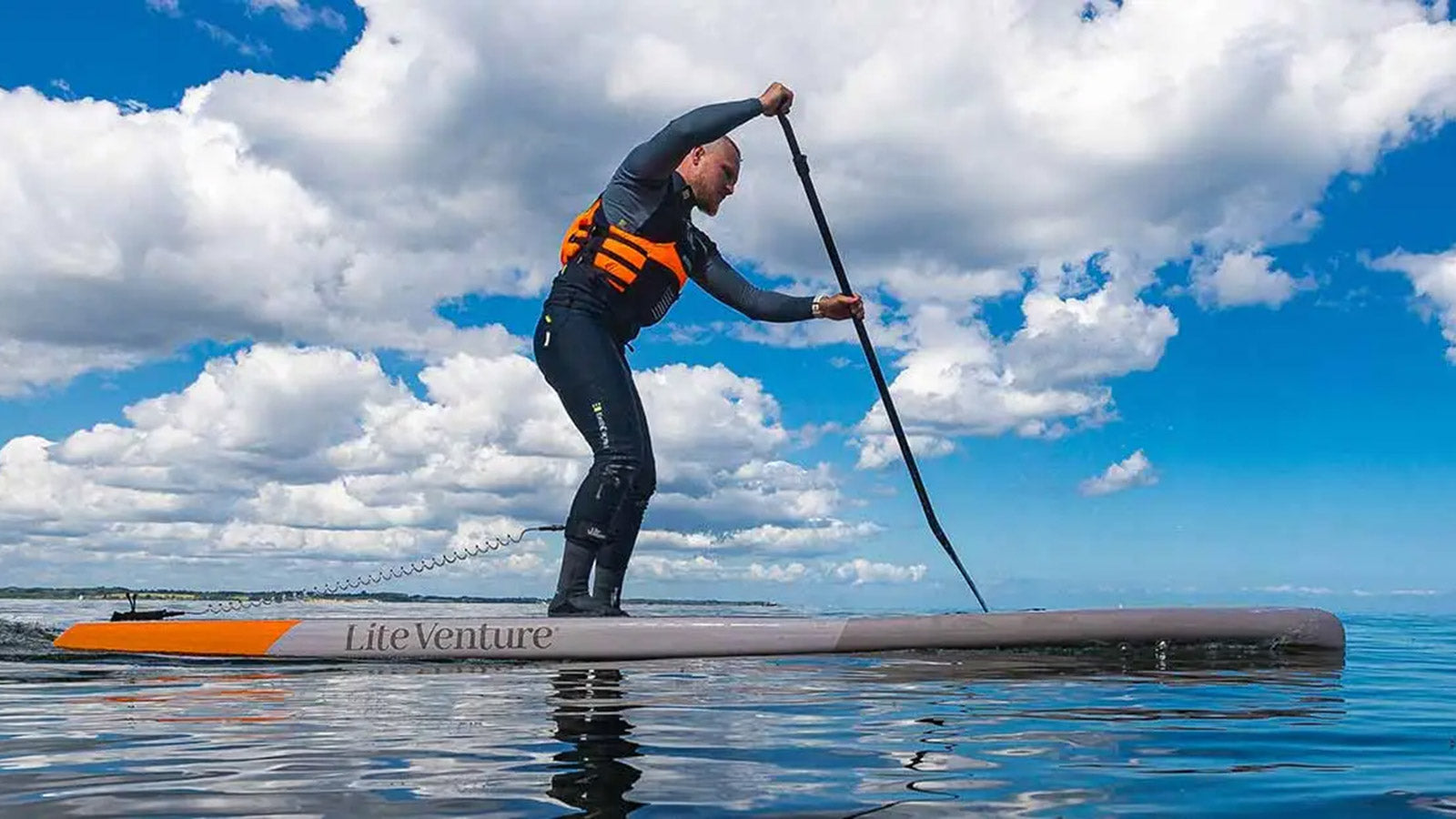 In the area of ​​the arms and shoulders, it is cut out in such a way that there is no annoying friction between the arm and the material. This applies to the typical movement sequences when paddling on the SUP and in a kayak. This makes this vest very suitable for both sports. Overall, the area that lies on the body is not so large that you feel uncomfortably wrapped up. The high-quality foam is also responsible for this: It provides the necessary buoyancy per kilo of body weight thanks to a higher density than cheaper materials, for which the vest has to be more extensive to function.
There is a spacious zipped pocket and three smaller slide-in pockets on the front. For example, you have your mobile phone or a bar quickly to hand. The bags are not waterproof, so it is advisable to also protect mobile devices or electronic items such as car keys in a small, waterproof case.

An optional hydration bladder can be inserted in the back compartment. There is a guide and holder for the drinking tube on the shoulder strap, so it is no longer necessary to attach a separate drinking bottle to the board or to stop to drink. You don't necessarily have to paddle in a competition to appreciate this feature, it can be very pleasant on a tour!

The vest has a unisex cut. The foam responsible for the buoyancy sits slightly below the chest area for both men and women. As a result, the vest does not feel uncomfortable on the chest and is relatively flat - a plus point even if you climb back onto the board after falling into the water. It can be tightened with side straps and optimally adapted to the body. The fit is firm but not restrictive.

The prints on the chest, back and shoulder straps are reflective and offer additional visibility and thus safety even in diffuse light conditions.