This product has no reviews yet.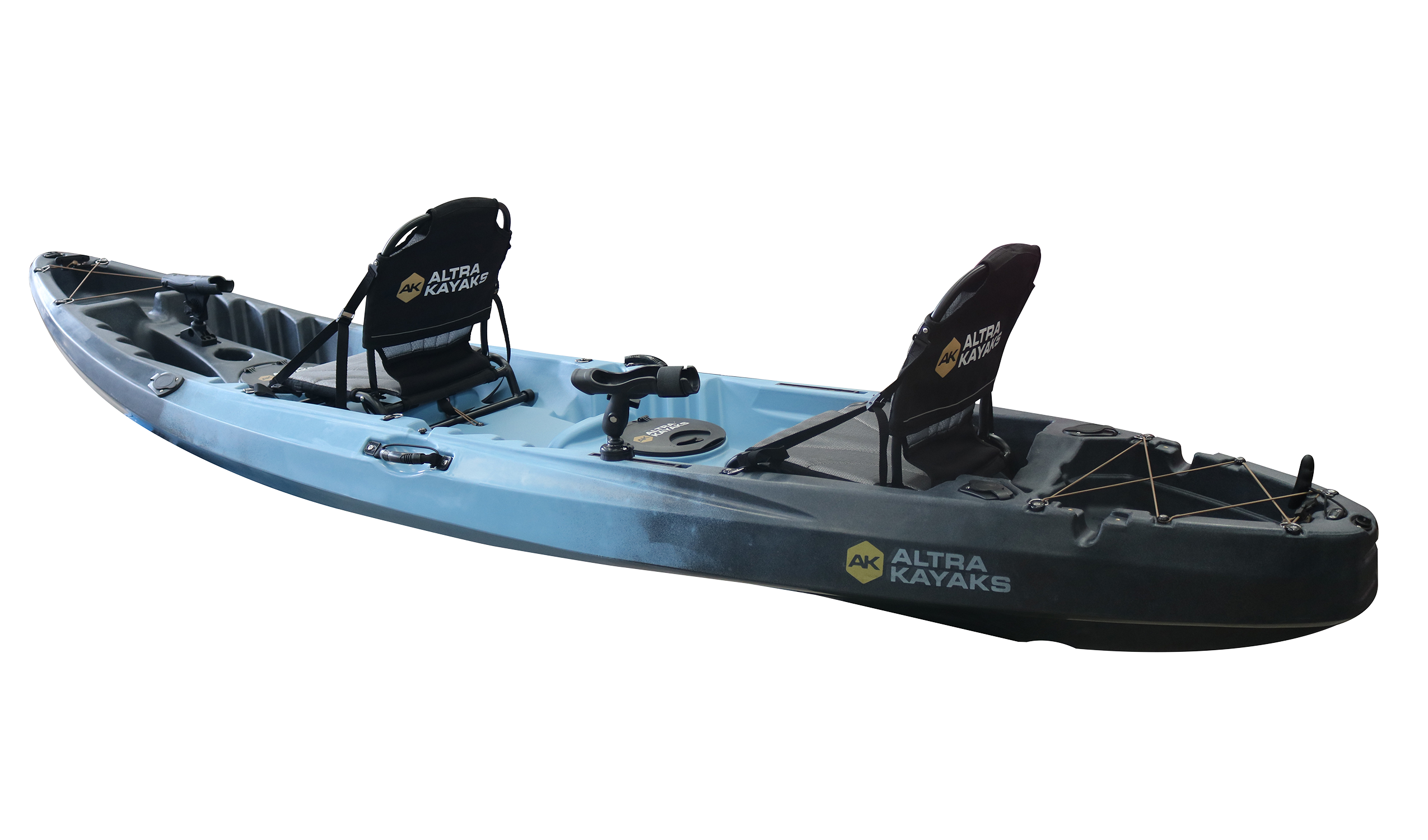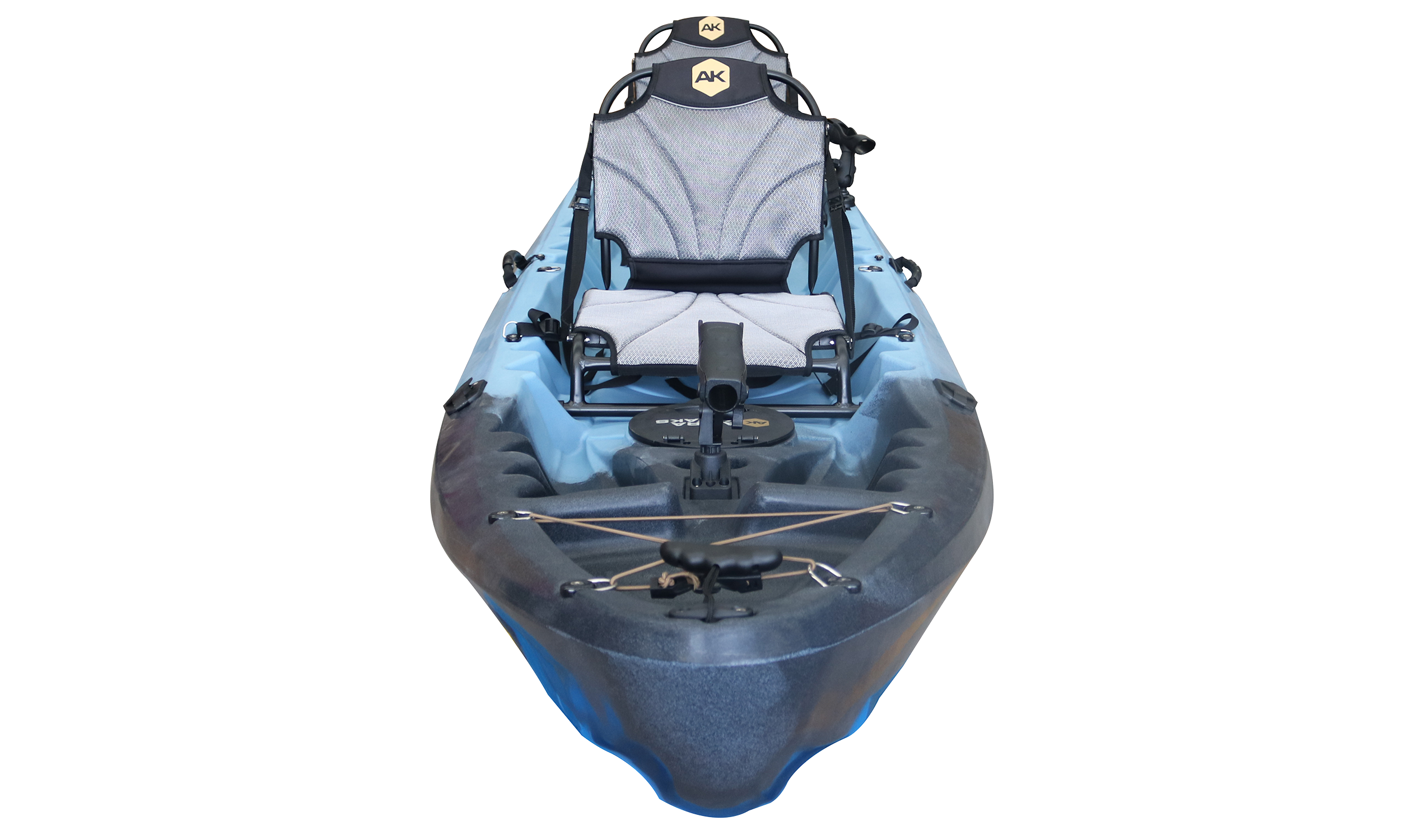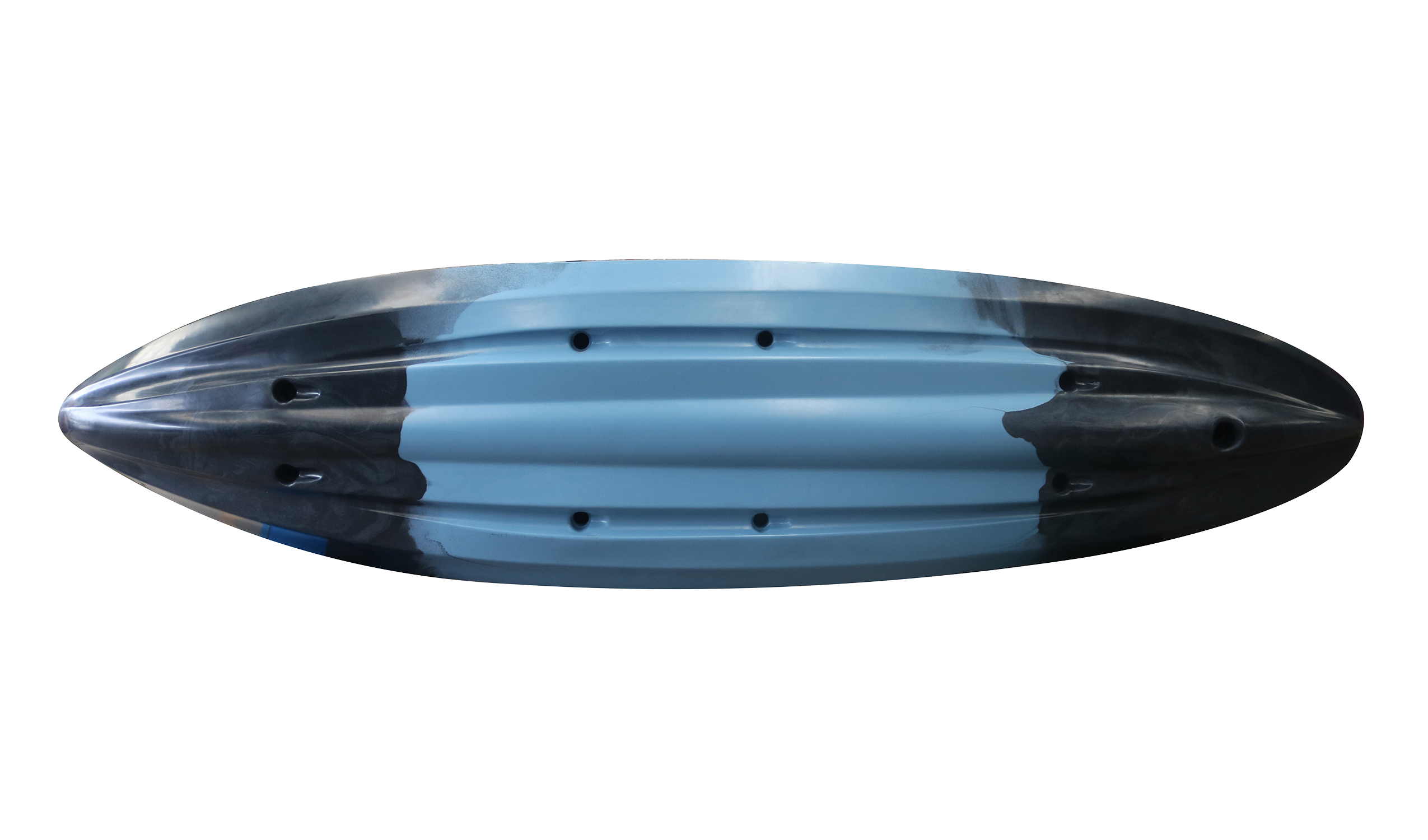 Tandem 370
blue black
---
The Tandem 370 is a compact fishing kayak / sit-on-top kayak from the Altra Kayaks series. With a length of 370 cm and two seats, it offers enough space for two people, storage space for fishing equipment, luggage and cool box.
Length: 370 cm
Width: 88 cm
Height: 40 cm
Weight: 38 kg
Material: HDPE
Load: 250 kg

Equipped with:
2 x adjustable fishing rod holder
4 x fishing rod holder with cover cap
2 x aluminum seat
4 x carrying handles (front, rear, side)
Suitable for fishing or paddling for two
The comfortable sit on top kayak for 2
The Tandem 370 is not just a kayak for anglers but for all recreational paddlers who want to do relaxed laps on the lake or the sea. The two aluminum frame seats allow a very comfortable seating position. The kayak has a large storage hatch in front and a very spacious storage area behind the seat.
Discover the features here and click on the + cross for more information:
storage space
Fore and aft storage space for luggage or equipment
tracking stability
The sit-on-top kayaks owe their good directional stability to the specially shaped hull.
Sitting comfortably
Easily removable, light aluminum frame, comfortable seating position
Locked day hatches
Two spacious day hatches for safe storage are directly accessible from the seat.
fishing mount
Sturdy pivoting fishing mounts are located on both seats. They can easily be removed if the kayak is only to be used for one tour.
Models for fishing or relaxed paddling
Discover all Altra sit on top kayaks