Ivan Ureta is a long-distance paddler and has realized an extraordinary project in which he proved that even as a SUP athlete you can keep your ecological footprint small when travelling. His message is to have adventures on the doorstep and without a long journey - and above all to be able to travel without a car.
Ivan planned the project very ambitiously: he wanted the 7 largest Swiss lakes within cross lengthwise by 7 days. He planned the overnight stays in the tent: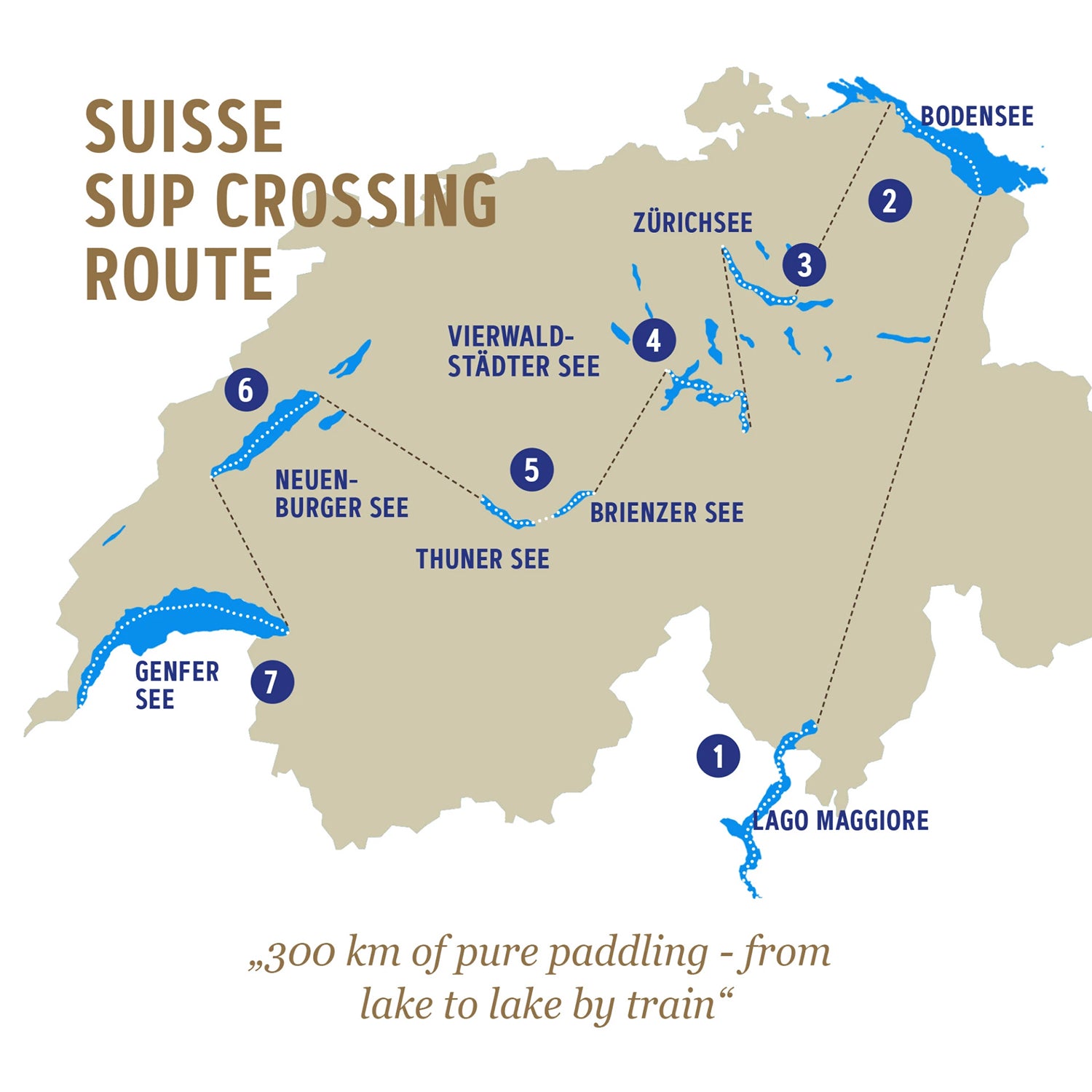 That means an average of 40 kilometers per day on lakes, which, depending on the weather, can also offer quite difficult conditions with a lot of wind and waves. The route on land from sea to sea should be managed without a car. So Ivan had to switch from his usual Sunova Raceboard (a hardboard, of course) to an inflatable SUP, which can also be easily transported on the train and on the way between the bank and the station.

We liked it very pleased that he chose our Lite Venture ULTRA Fast iSUP. This board offers a high load capacity and many attachment options for luggage such as his Reacha trolley, tent and cargo for multi-day tours. Despite the board's length of 4.26 meters, it offers extremely high rigidity - ideal for long tours where you want to paddle efficiently with a lot of luggage.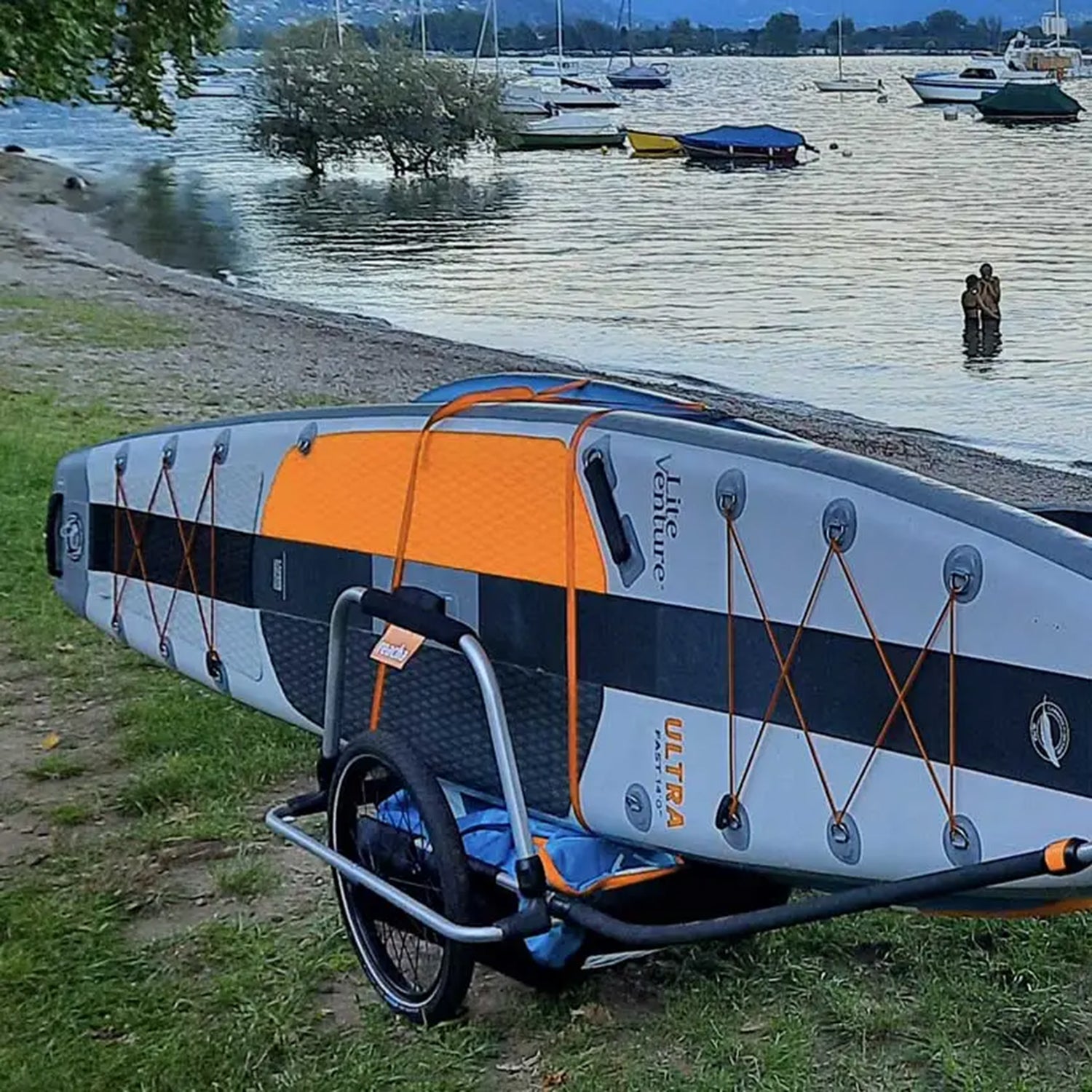 The ULTRA Fast SUP with luggage on the Reacha trolley.
7 Swiss lakes in 7 days
After a few tests on how best to pack the board, he started his trip at the southern tip of Lake Maggiore. The travel planning: Continue to Lake Constance, Lake Zurich, Lake Lucerne, Lake Brienz + Lake Thun and then via Lake Neuchâtel to the finale on Lake Geneva.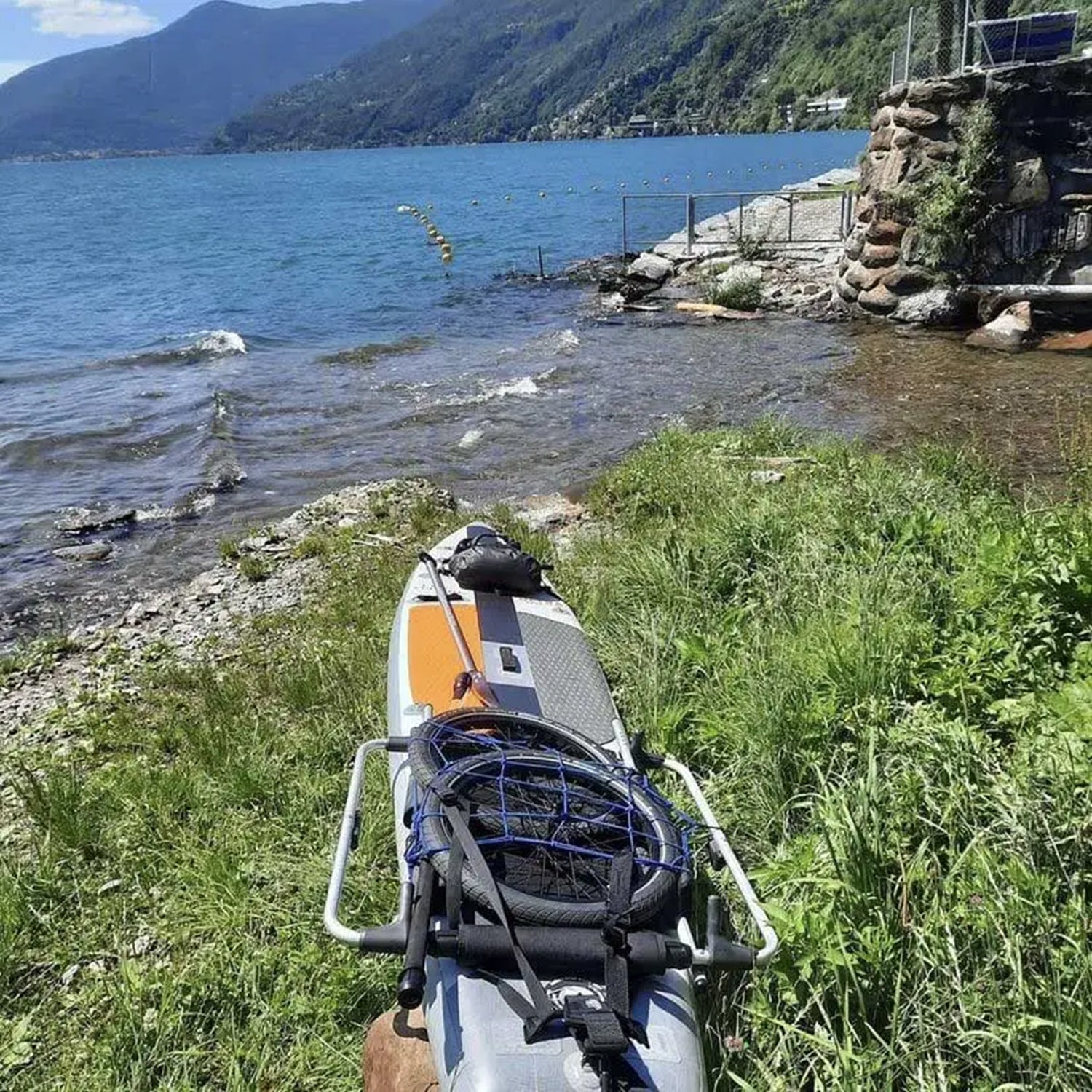 Starting point at Lago Maggiore - everything is stowed on the board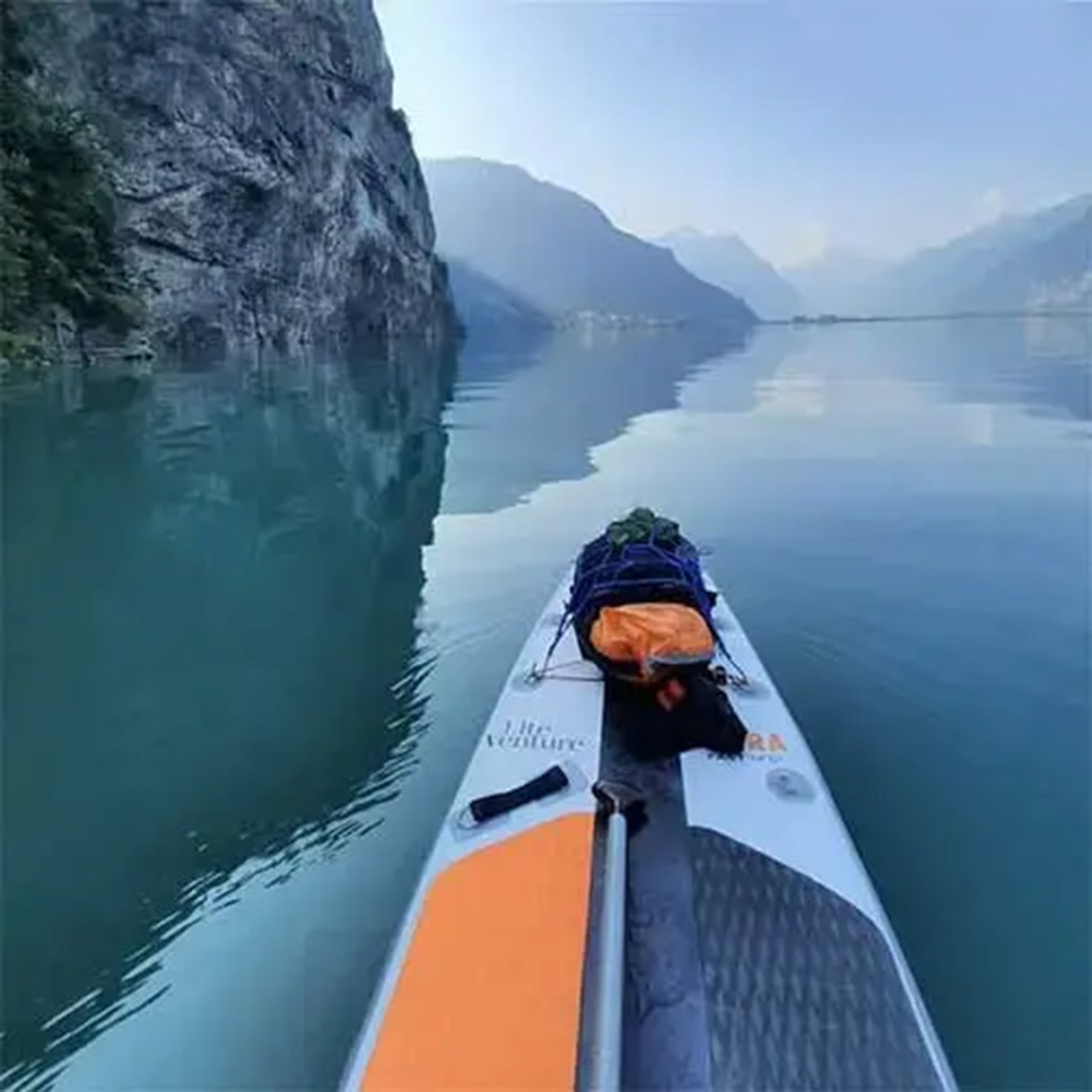 A rare moment of calm on Lake Lucerne / part of Lake Uri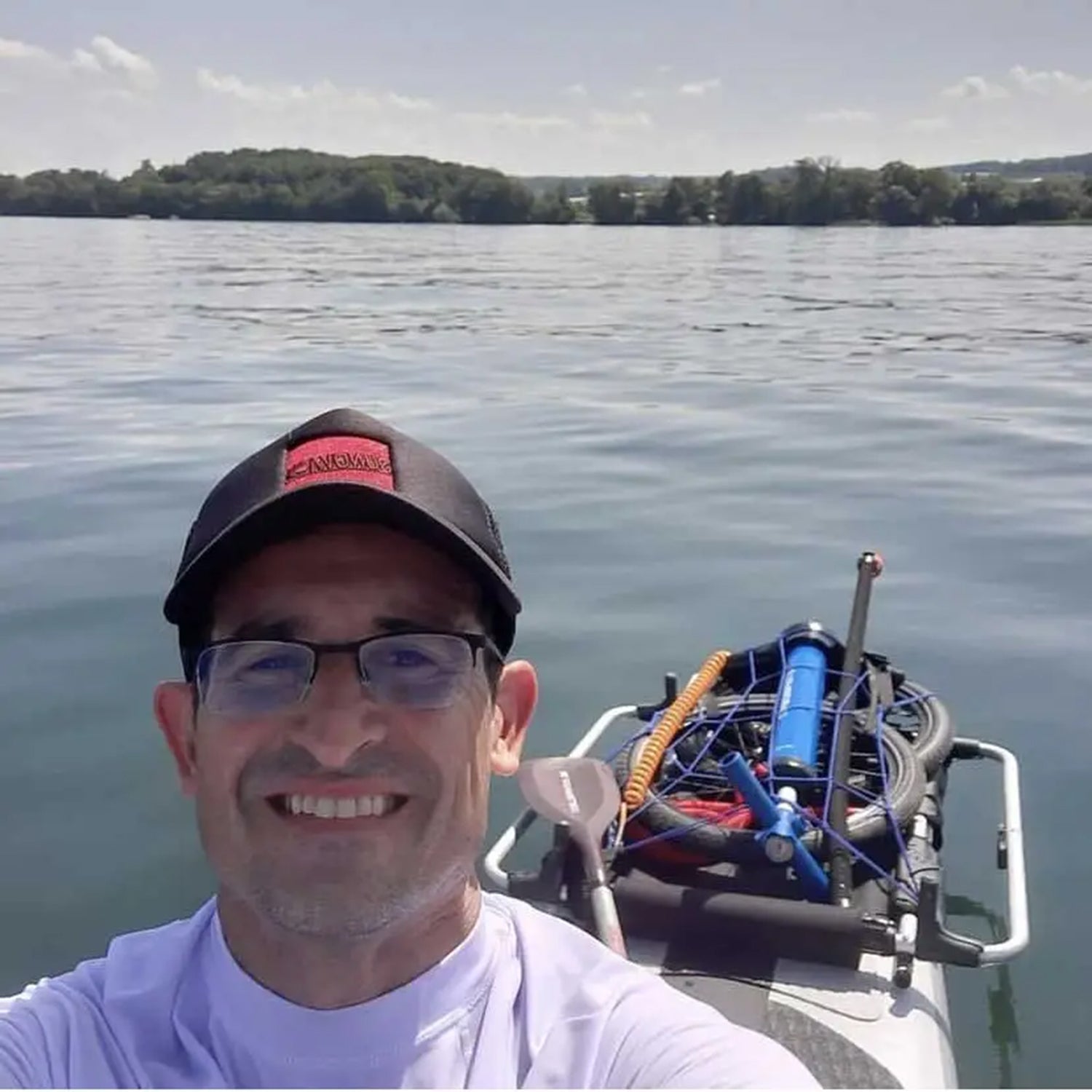 Tired but happy: the fully packed board weighed 23 kilos including the load.
What concerned him the most on the Tour wasn't the long distance, but the winds and the conditions that came with it. The start at Lake Maggiore was fierce, with constant headwind and gusts of up to 40 km/h. Due to the strong wind, Ivan then decided to change the direction of the second stage on Lake Constance: Instead of paddling from east to west, he paddled from Kreuzlingen to Arbon. Three quarters of the time with a tailwind, which brought him a lot of relief.
Anyone planning a comparable project should, if possible, also find out about the local wind and weather conditions and typical conditions when planning the route. The weather can change quickly, especially in large bodies of water or lakes at high altitudes. Winds that hit the lake from high walls can be very strong.
The last stage on Lake Geneva was also challenging: In order to save some distance, Ivan decided to go further away from the shore. The start from Montreux towards Geneva was calm at first, but from midday there was a steady, strong wind from the sea side. This means constant countermeasures on the other side and a corresponding one-sided burden:
Tip: Stand Up Magazine reported on the trip in advance and you can also find an interview with Ivan here: https://standupmagazin.com/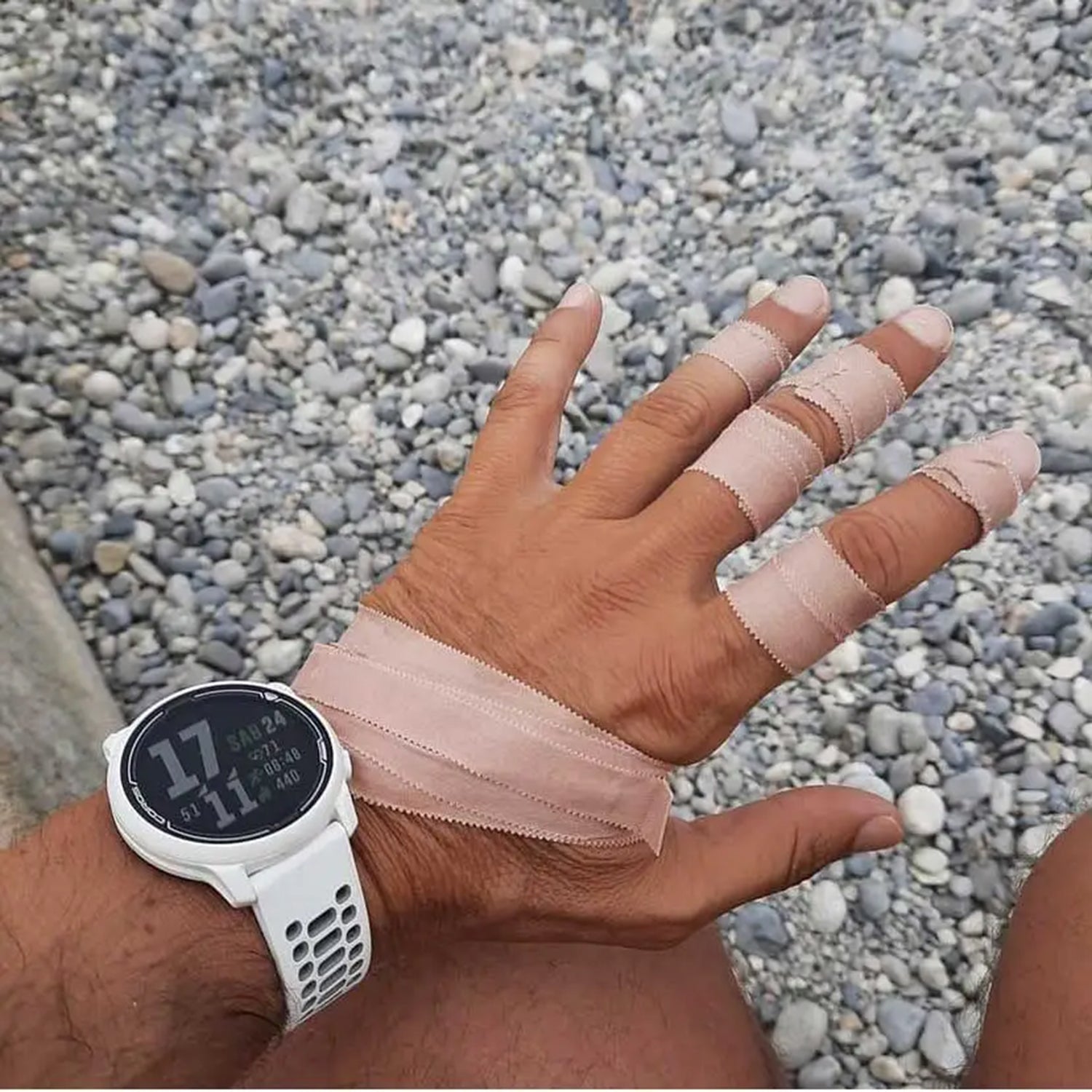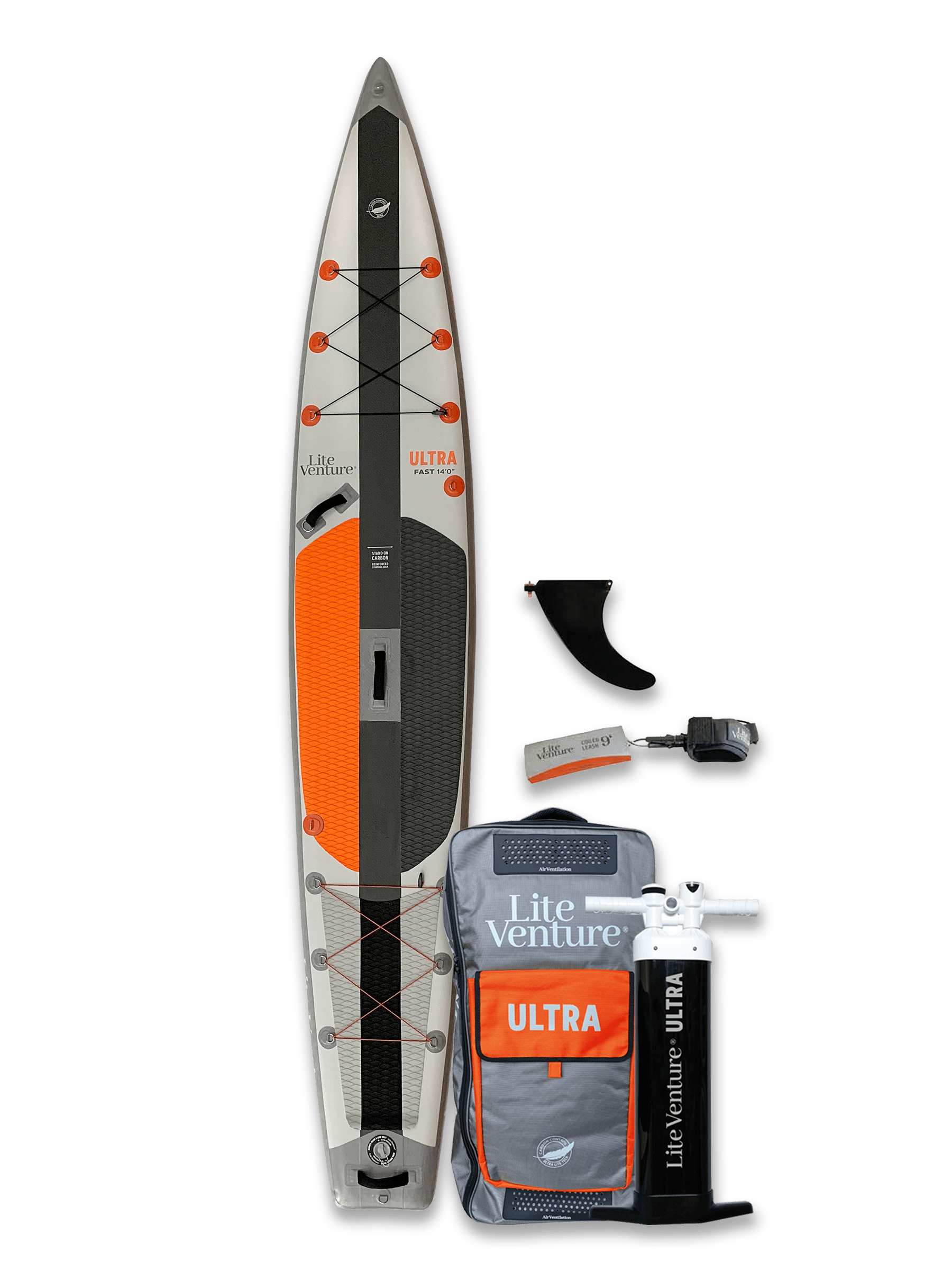 ---
Super fast: the Lite Venture® ULTRA Fast is a fast tourer for the long haul or for sporty workouts. The board benefits from Woven Dropstitch, a double-sided carbon stringer and an absolutely flat rocker. The result: fast, stiff and resilient!.
In stock, shipping within 24h.
Collection in Eschbach possible
Usually ready in 24 hours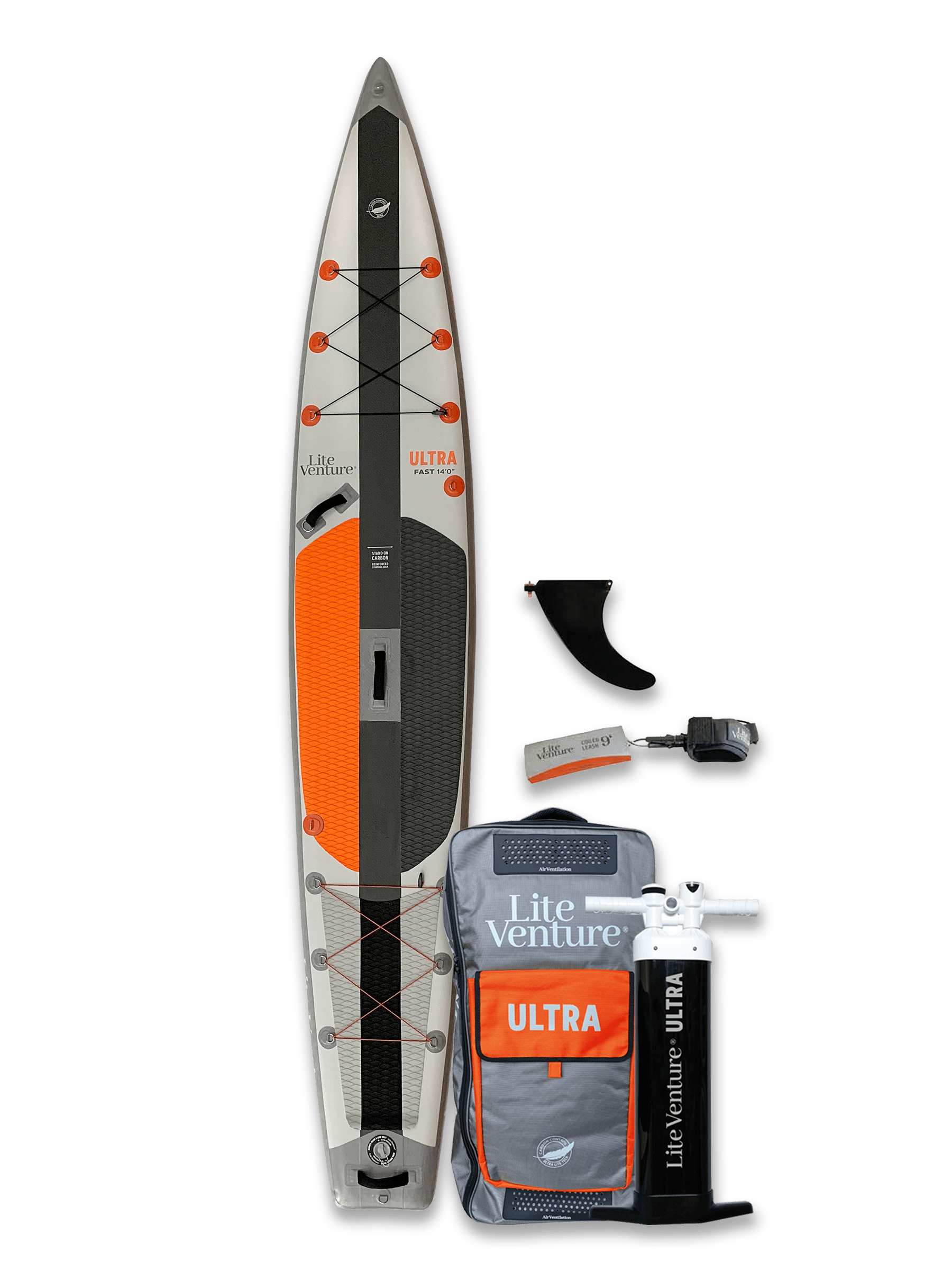 ULTRA Fast-14'0" x 28"-orange grey
Breisgauring 3
79427 Eschbach
Germany