Video proof: the Natseq modular kayak is assembled in 30 seconds
Kayak Innovations has created an ingenious modular kayak: the Natseq can be transported in parts and assembled very quickly. It is therefore suitable for all paddlers who want to transport their kayak in their vehicle instead of on a roof rack. A basement compartment is sufficient for storage. Lite Venture now has the ingenious kayak in stock and presents the highlights in this clip: it is ready to go in 30 seconds and can be easily expanded into a tandem kayak with a fourth module.

Indeed it is very well possible to put together the three module parts of the Natseq kayak within 30 seconds to create a kayak that is immediately ready to go. With a fourth module part, it can easily be expanded into a tandem kayak.

The locking mechanism engages cleanly and reliably and can be locked in place with a flick of the wrist. In addition, the individual module parts interlock. The locking mechanism is rust-free and requires very little maintenance. Kayak Innovations tested the boat in salt water for months without cleaning it. The mechanism works perfectly with no traces of corrosion.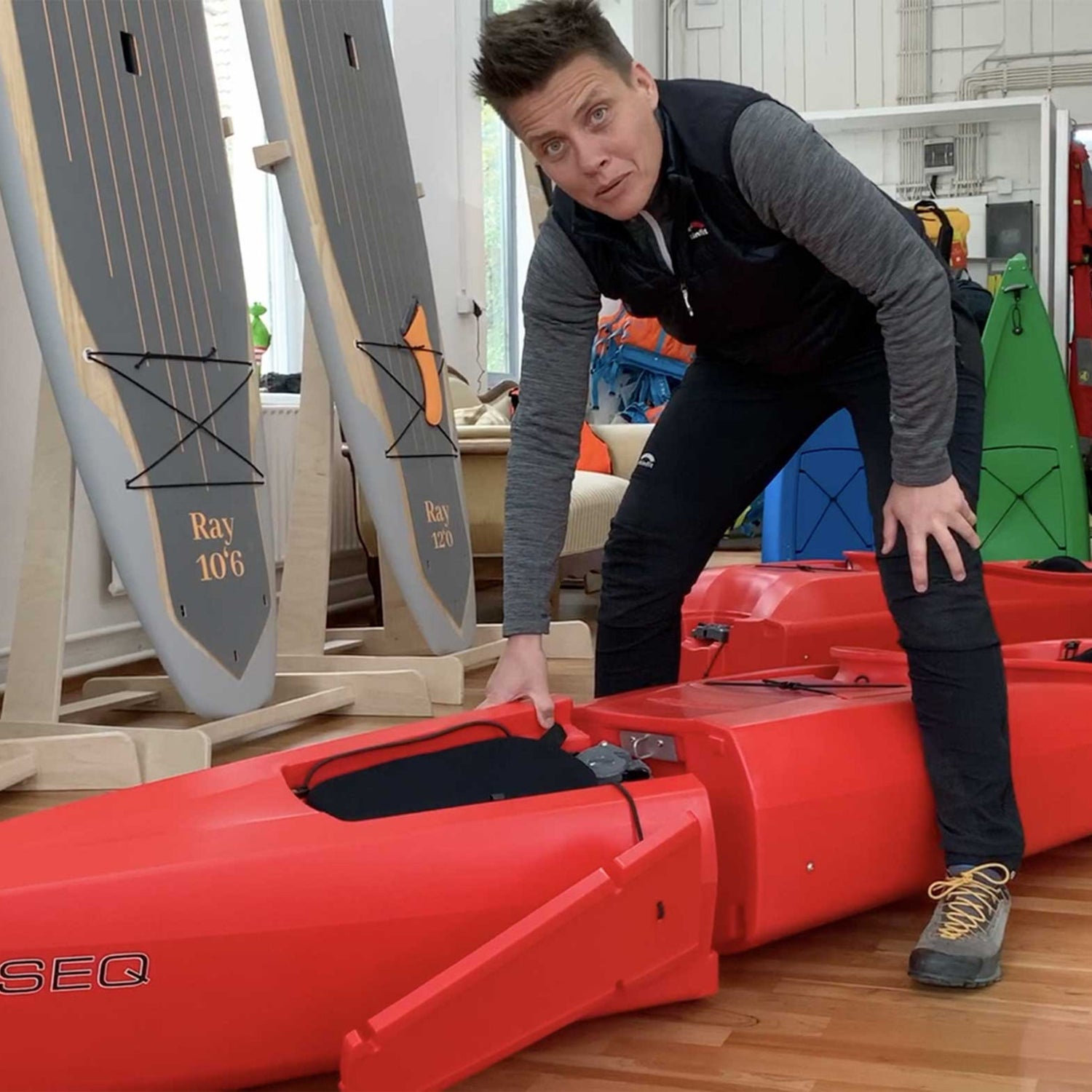 Natseq by Kayak Innovations: three modular parts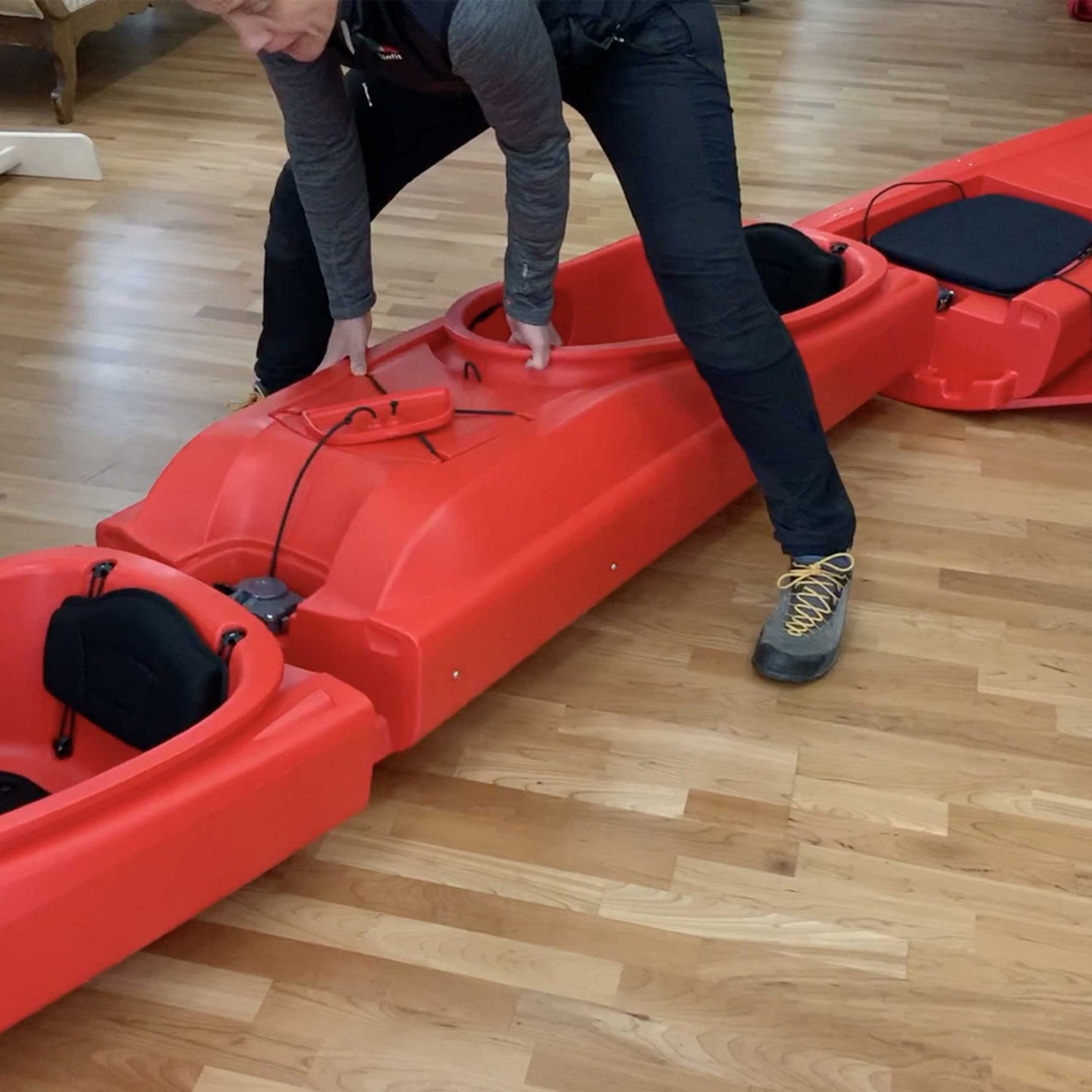 Natseq by Kayak Innovations: quickly assembled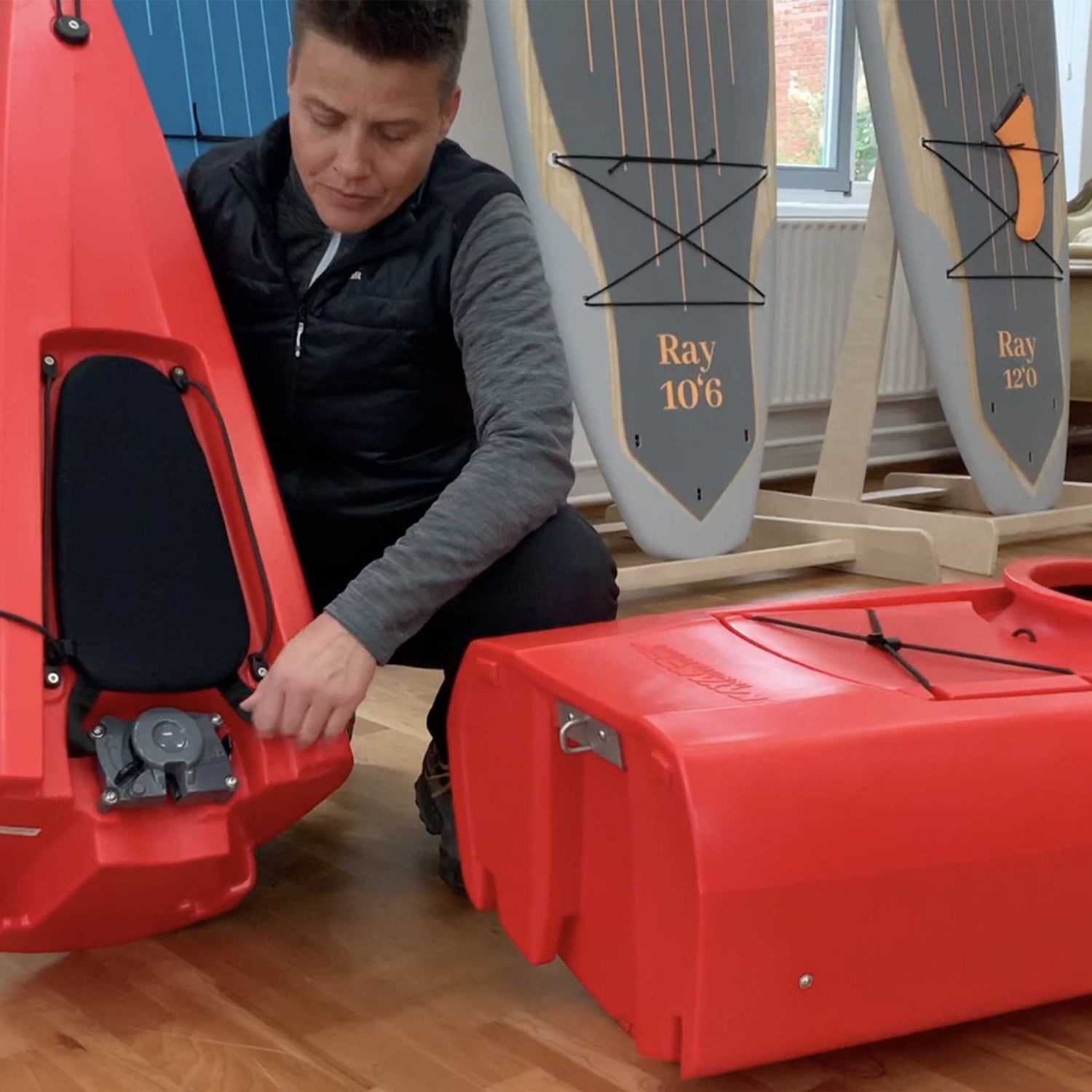 The hatches are spacious, making it easy to get into the boat. The seat is very comfortable.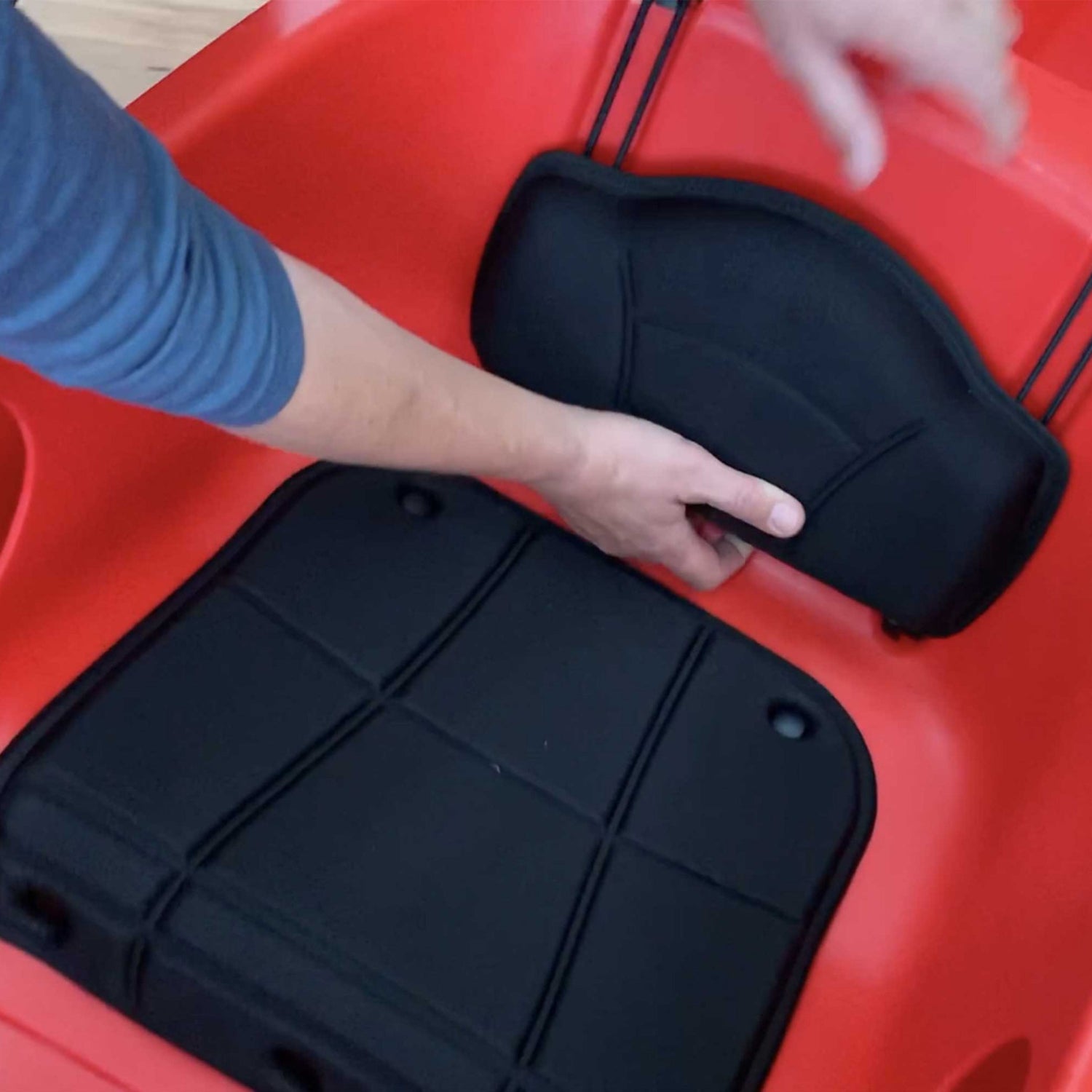 The backrest can be adjusted in height.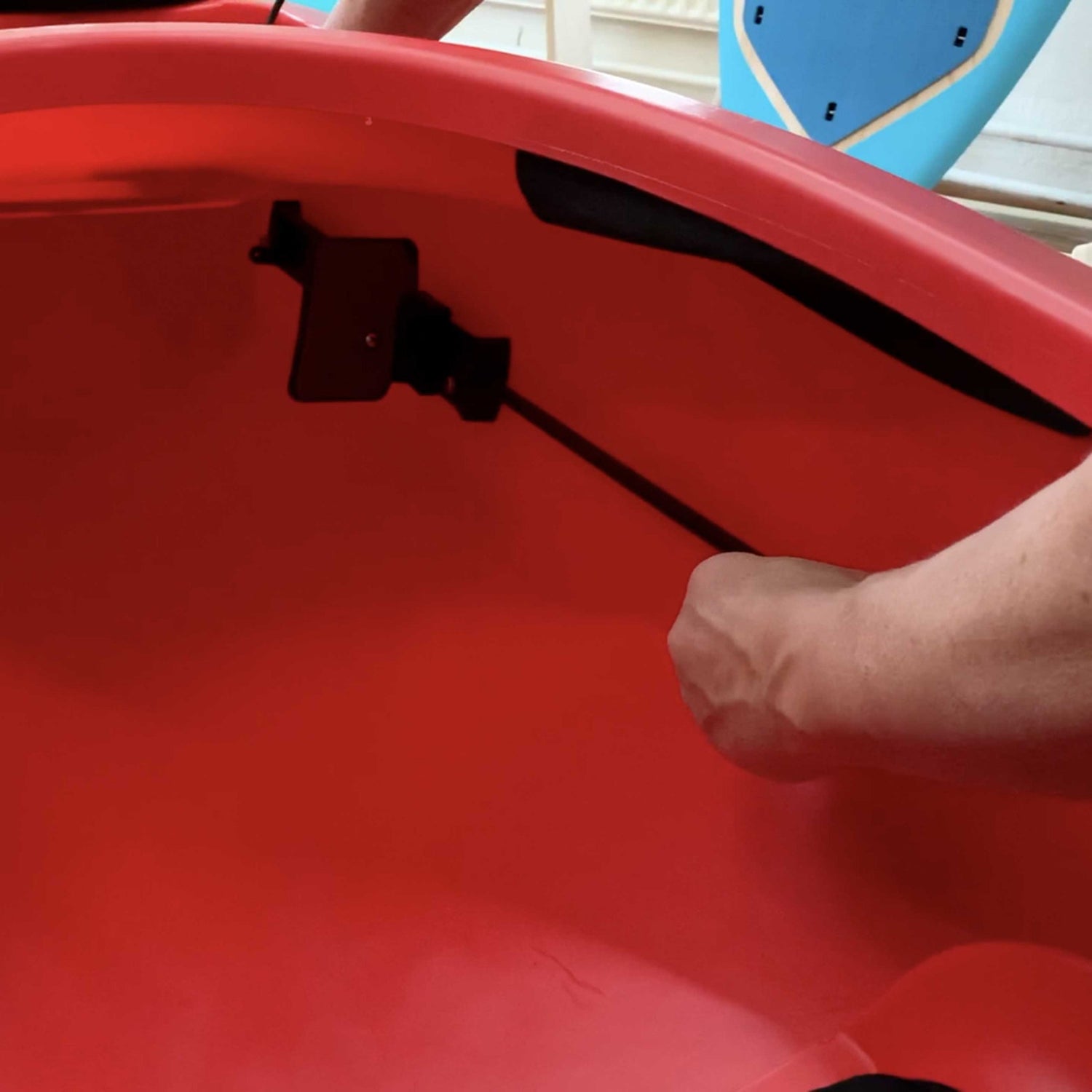 The Natseq's footpegs can be easily adjusted from the seat. The footwell also offers plenty of space for tall people: