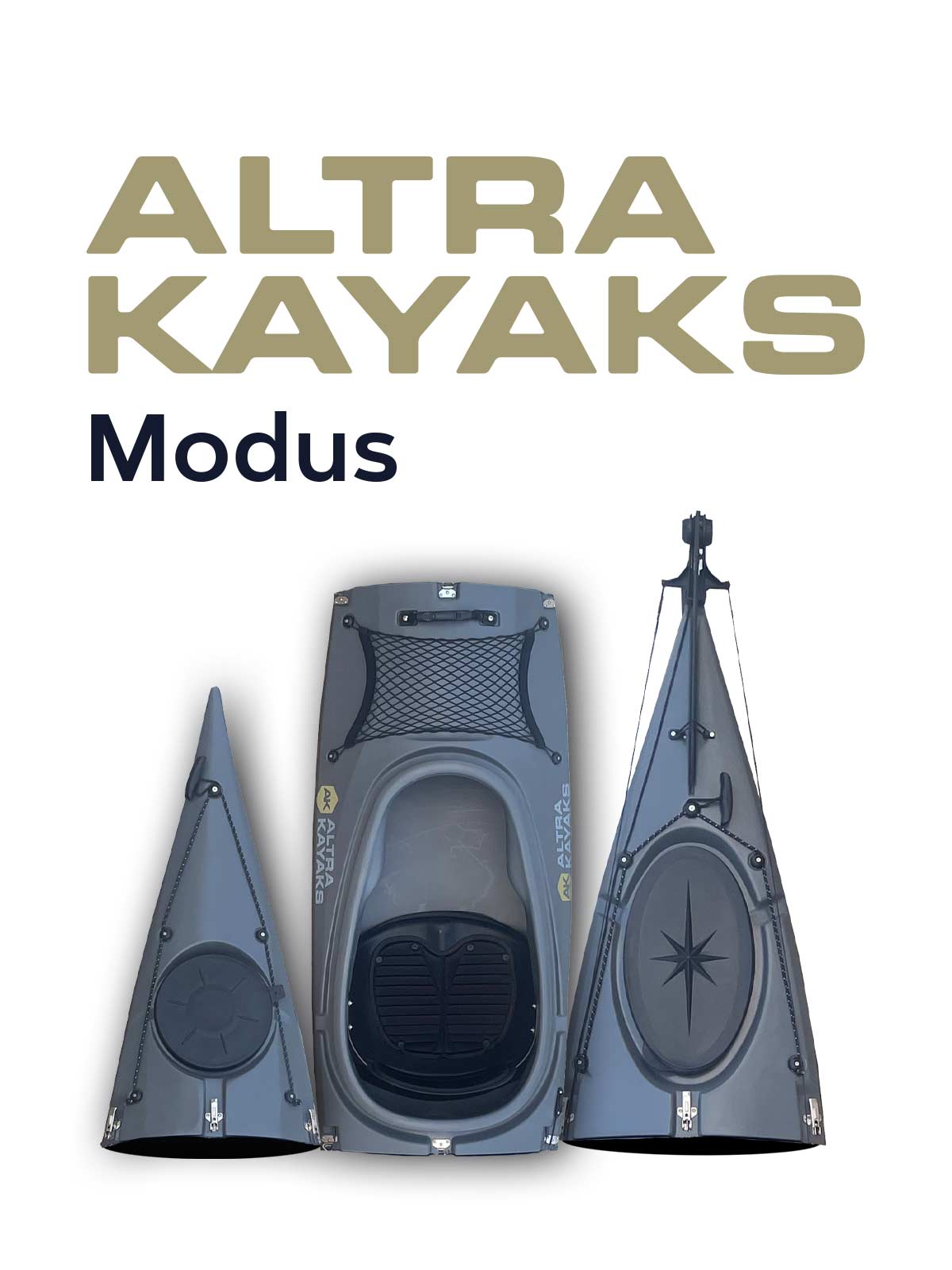 The divisible leisure kayak
Other Modus 3.5
The Altra Modus 3.5 divisible kayak is an outstanding touring kayak. It is made of sturdy plastic - and it can be divided into three parts. This division in the height of the bulkheads offers a high level of flexibility during transport and storage.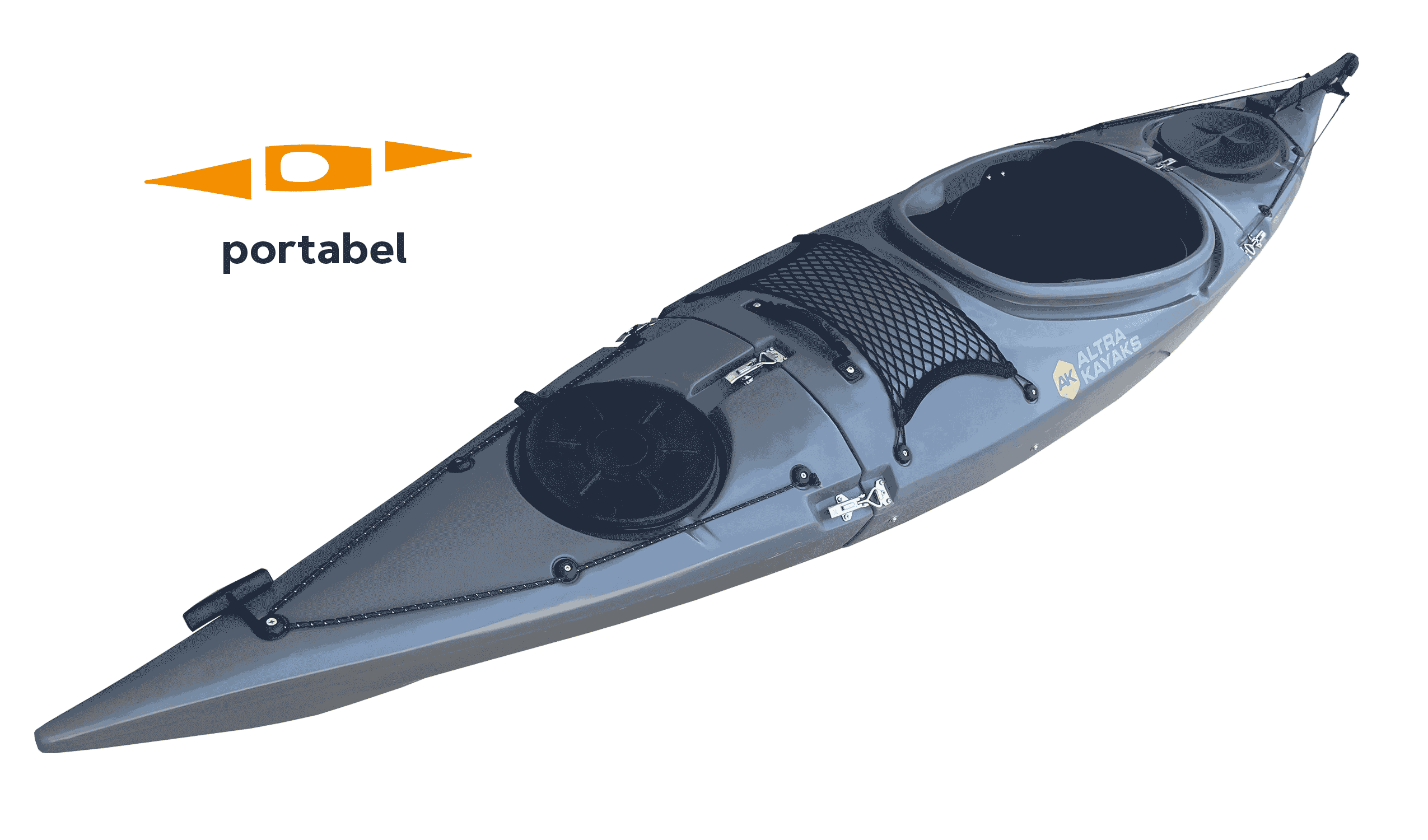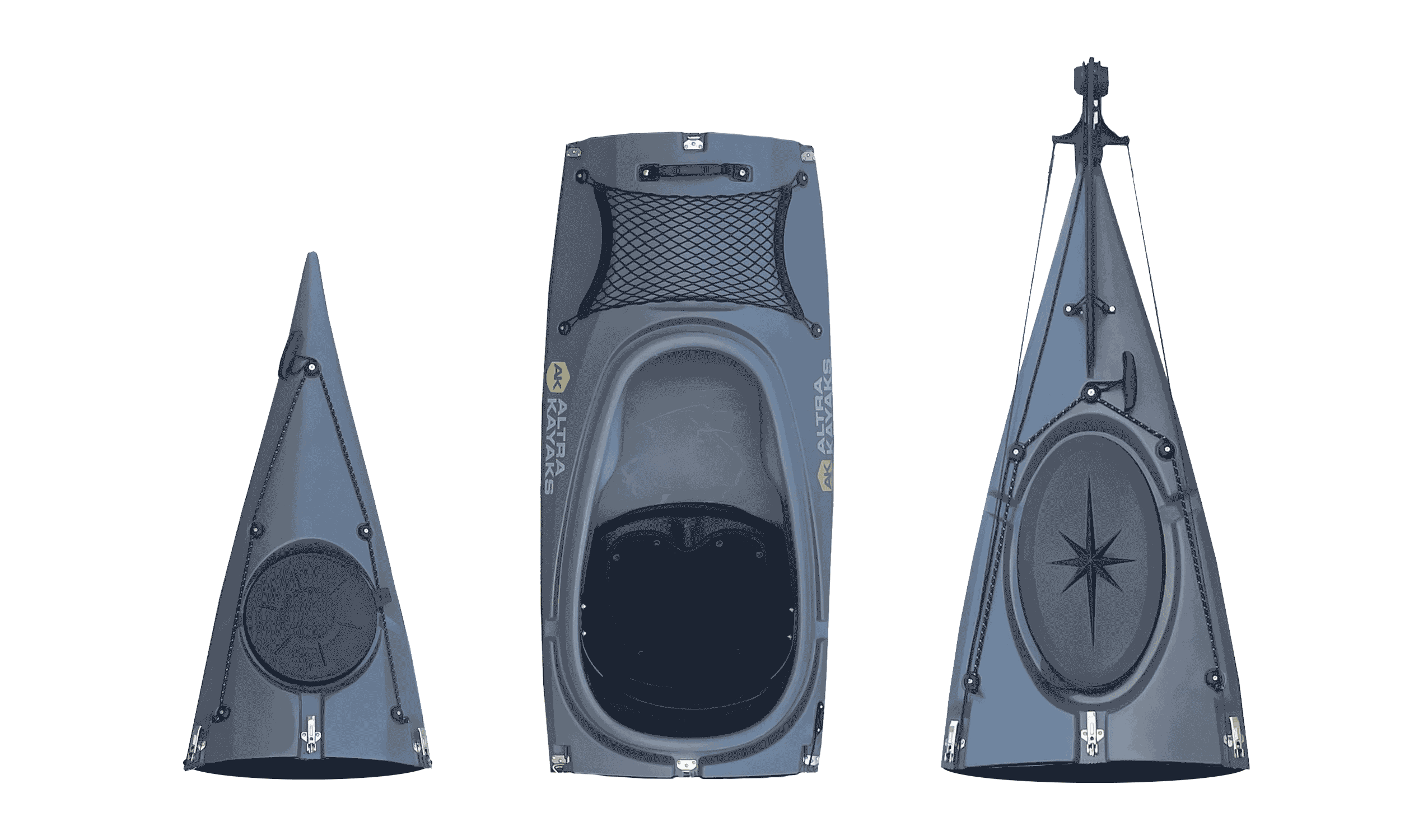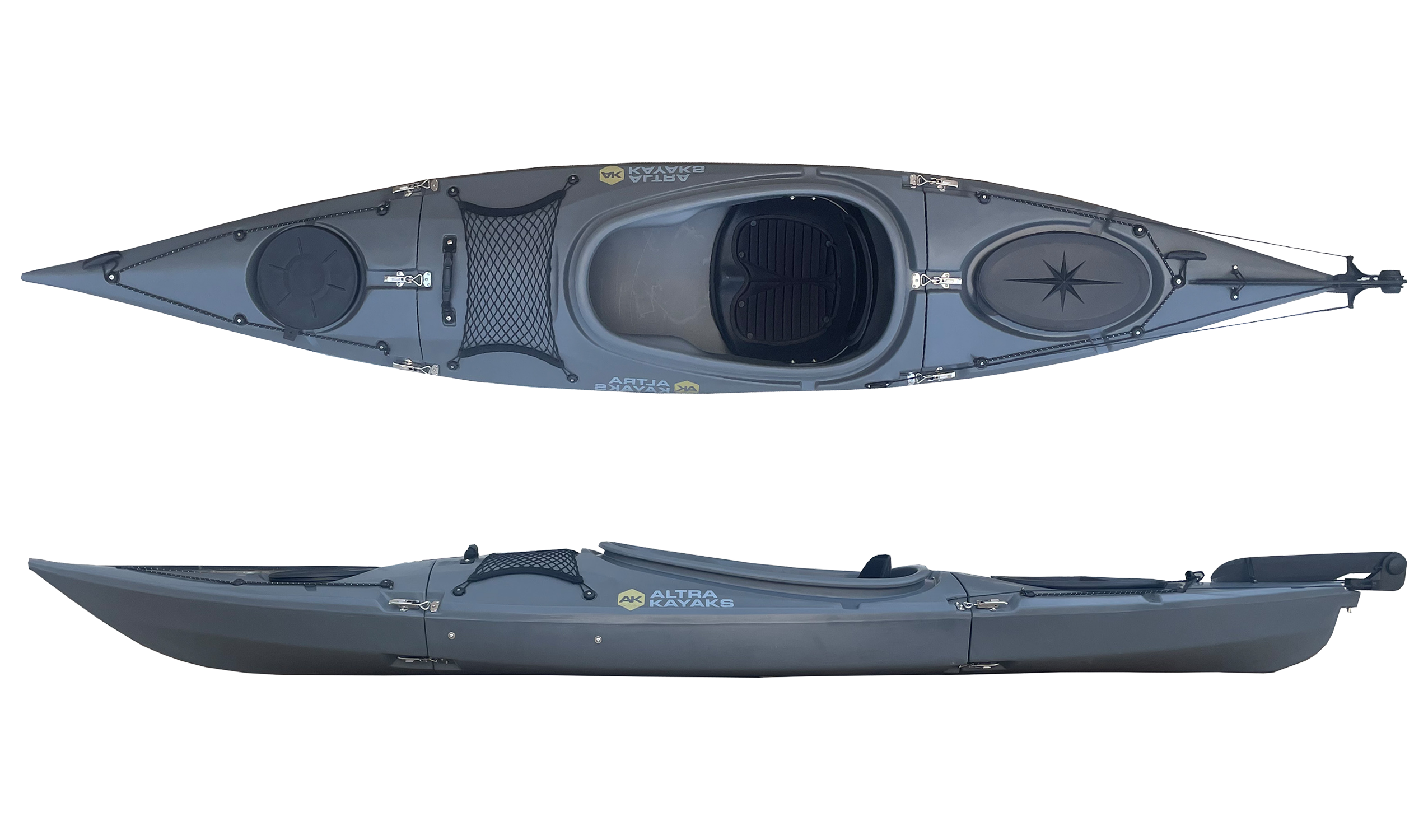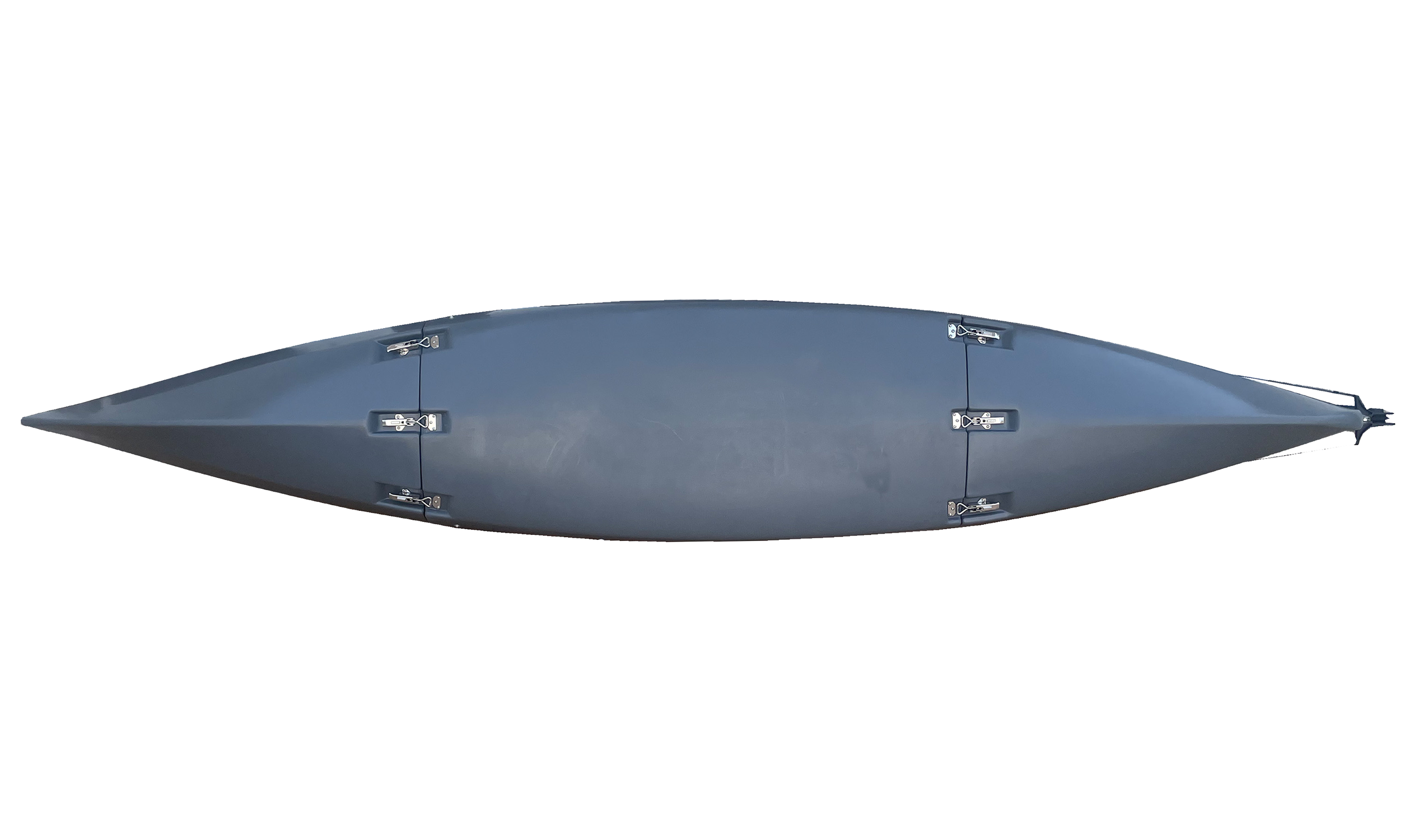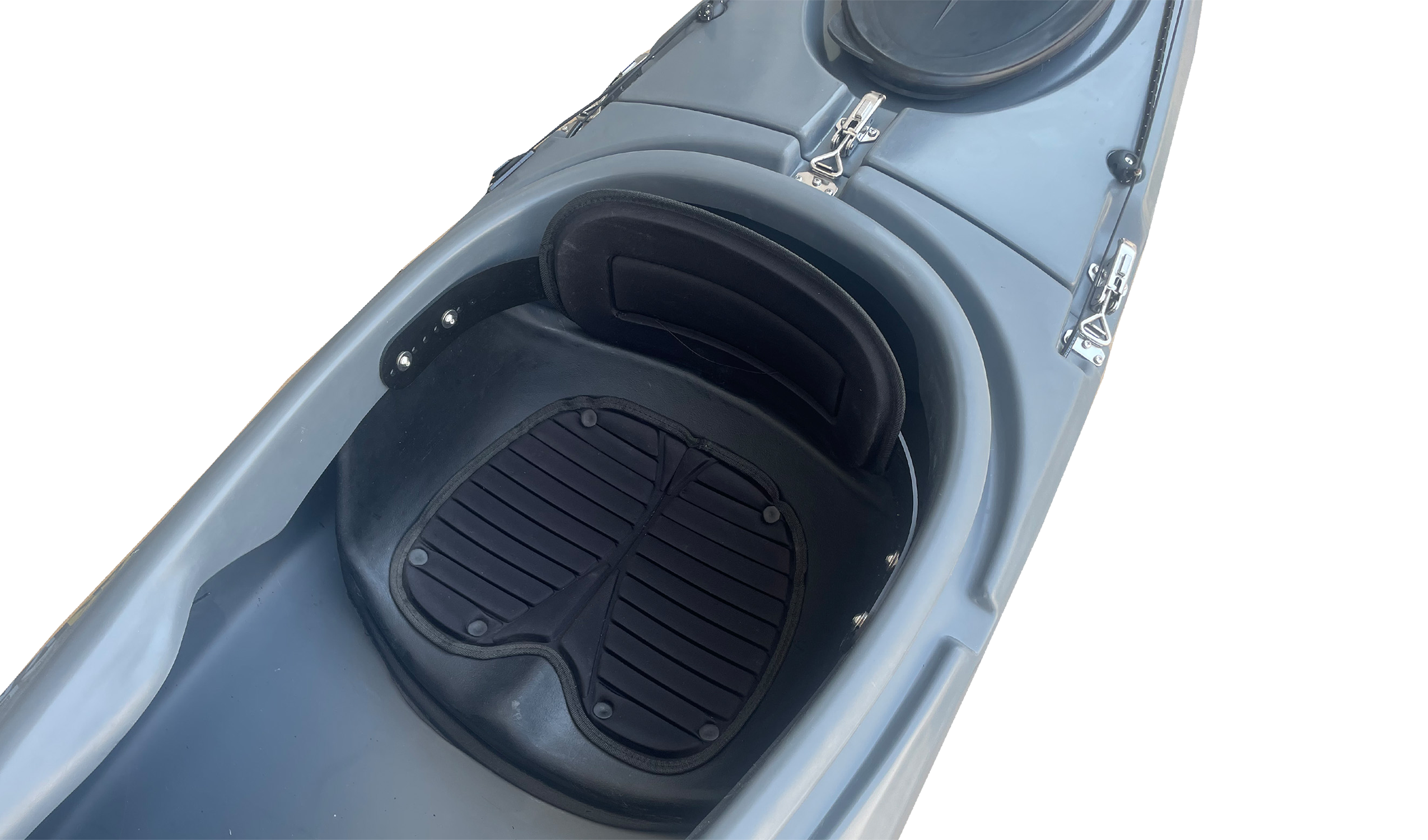 ---
This divisible kayak allows for easy transport and compact storage. It thus makes paddling in a fixed kayak accessible to anyone who cannot store or transport a one-piece boat of the appropriate length.
Length: 3.5 m
Width: 64 cm
Height: 35 cm
Weight: 26 kg
Load: 140 kg
Material: LLDPE
Equipment: with tail rudder

Dimensions of the individual parts:
Rear: 114 cm x 56 cm - 6 kg
Middle part: 136 cm x 64 cm - 13.5 kg
Bow: 111cm x 53cm - 6kg
Special features of the divisible kayak:
Click on the + crosses for more information:.


Stainless steel closures
The Modulus is connected with stable stainless steel fasteners. 6 pieces at each connection ensure a form-fitting hold.
Comfortable seat
The kayaks of the Modulus series are equipped with comfortable seats for enduring tours.
Rear windows
The Modulus is equipped with a stern rudder, making it easy to steer even in waves and crosswinds.
Bulkhead security
Each part of the modular kayak is self-contained, like a kayak for large waters. As a result, the Altra Modus has two bulkheads and two completely self-contained parts. This makes the kayak unsinkable even if it capsizes. This is not necessarily guaranteed with folding boats or inflatable boats.
So you can fully concentrate on your paddling experience without having to worry about safety. The bulkheads also bring excellent stability and responsive handling on the water.
Mode 3.5's storage capabilities are impressive. You have enough space to safely store your equipment, provisions or other important items. Whether you're going on a multi-day kayak tour or just spending a relaxing day on the water, this kayak gives you the flexibility you need.
Mode 3.5 lets you fully enjoy the freedom of paddling . This kayak offers you a great combination of comfort, safety and performance. Get ready to explore the waters and embark on unforgettable adventures!