This product has no reviews yet.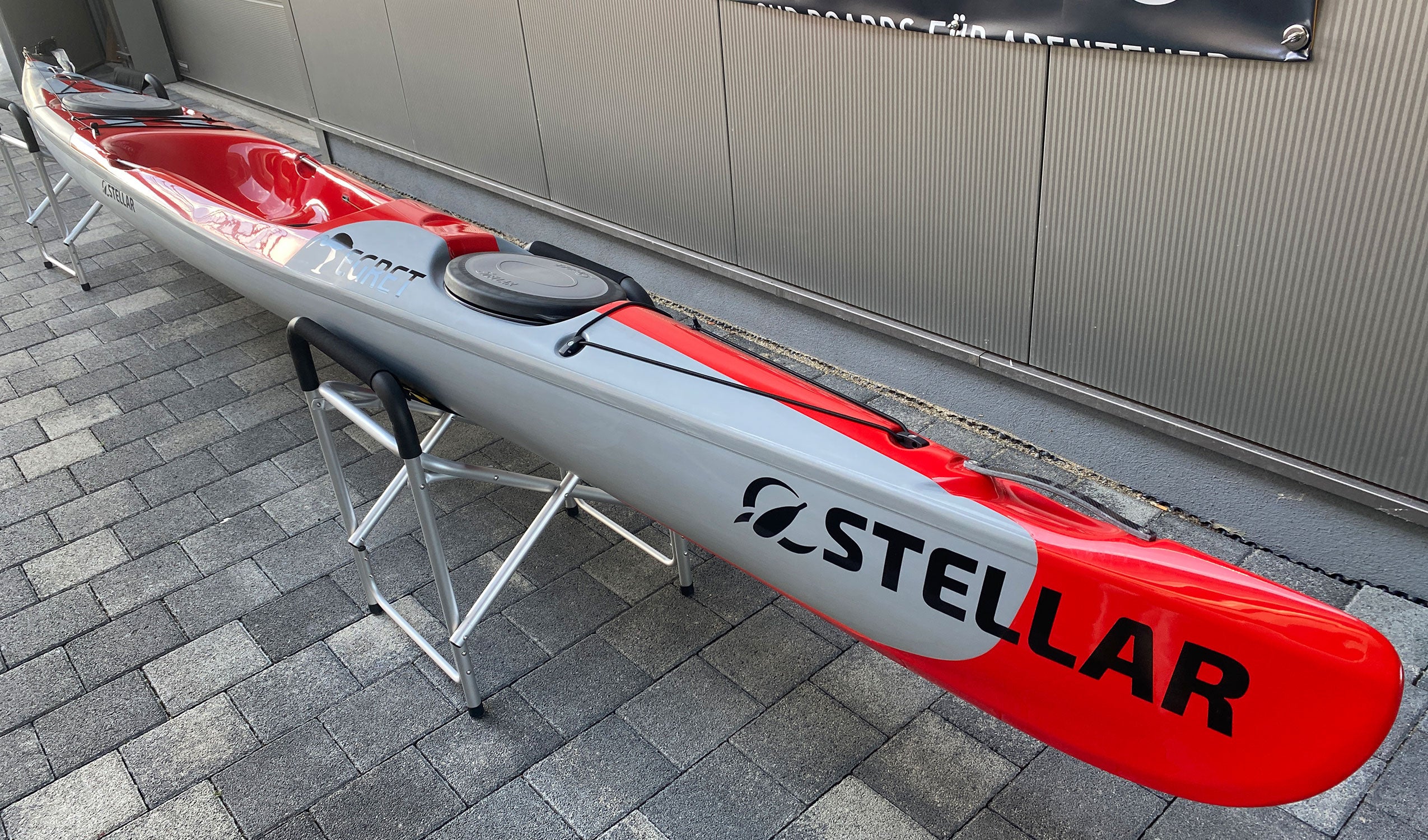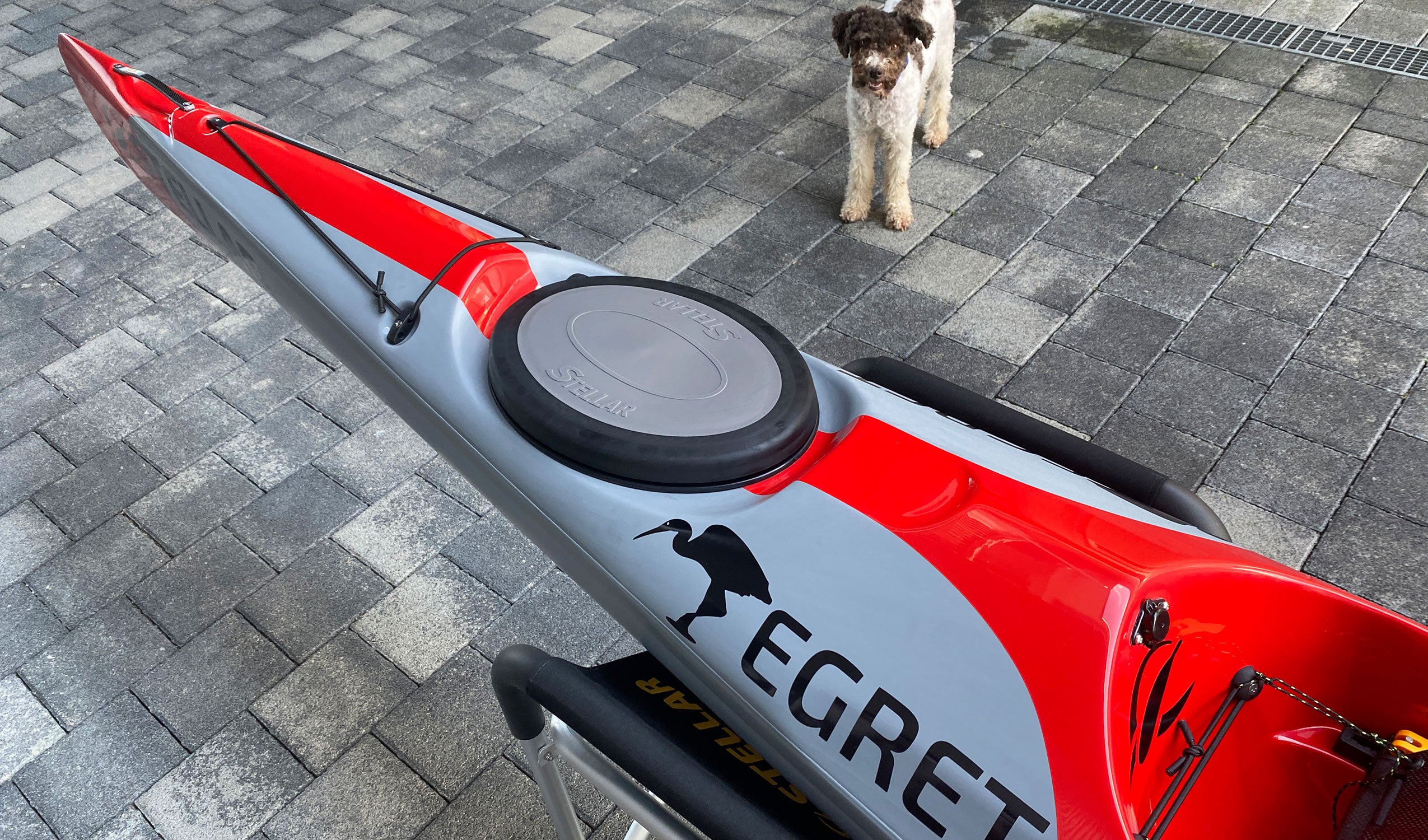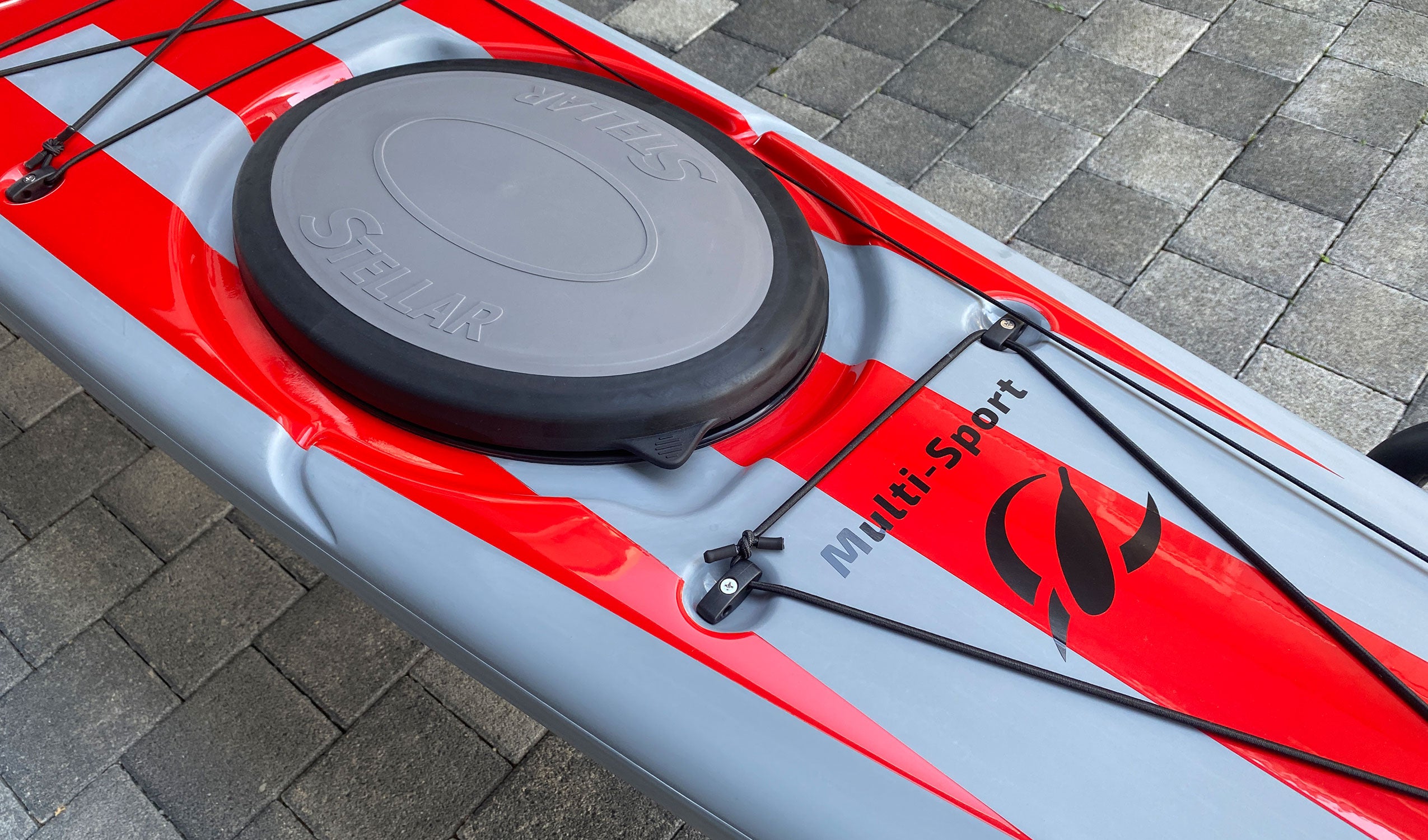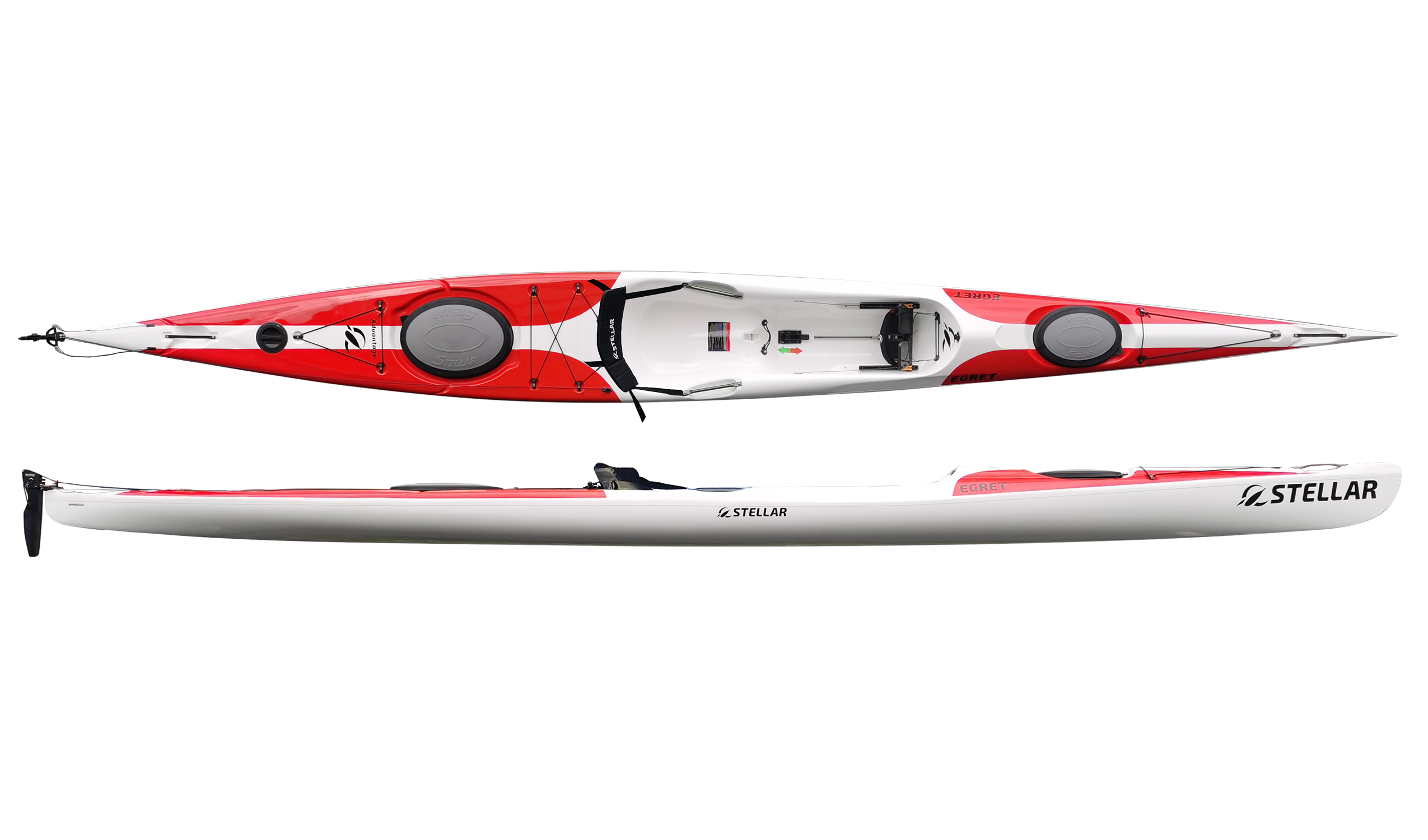 Egret Multisport Wet Sanded
grey red
---
The fast sit-on-top for slightly more advanced paddlers. If you want to paddle without getting in, but don't like the inertia and weight of sit-on-top kayaks, this is the right choice for you! It weighs just 16 kg and is available for tours on flat water and the coast.

Special model with matt grey, "wet sanded" lower hull and red in Apex design! Available in 3-4 months.

Length: 548 cm
Width: 55.7 cm
Advantage layup: 16.3 kg
Multisport layup: 16.0 kg
Excel layup: 13.0 kg
Paddler weight: 60-105 kg
Load: 130 kg
Rear hatch volume: 89.6 l
Front day hatch volume: 39 l
Suitable for: Touring, Downwind, Training, Ambitious
Models available in stock: Available Egret SoT
You can find even more pictures and info here: Stellar Egret SoT
The steering fin is included in the price at €70.
Ready for collection or shipping immediately
Discover more models of the Stellar Egret Sit-on-Top
Show all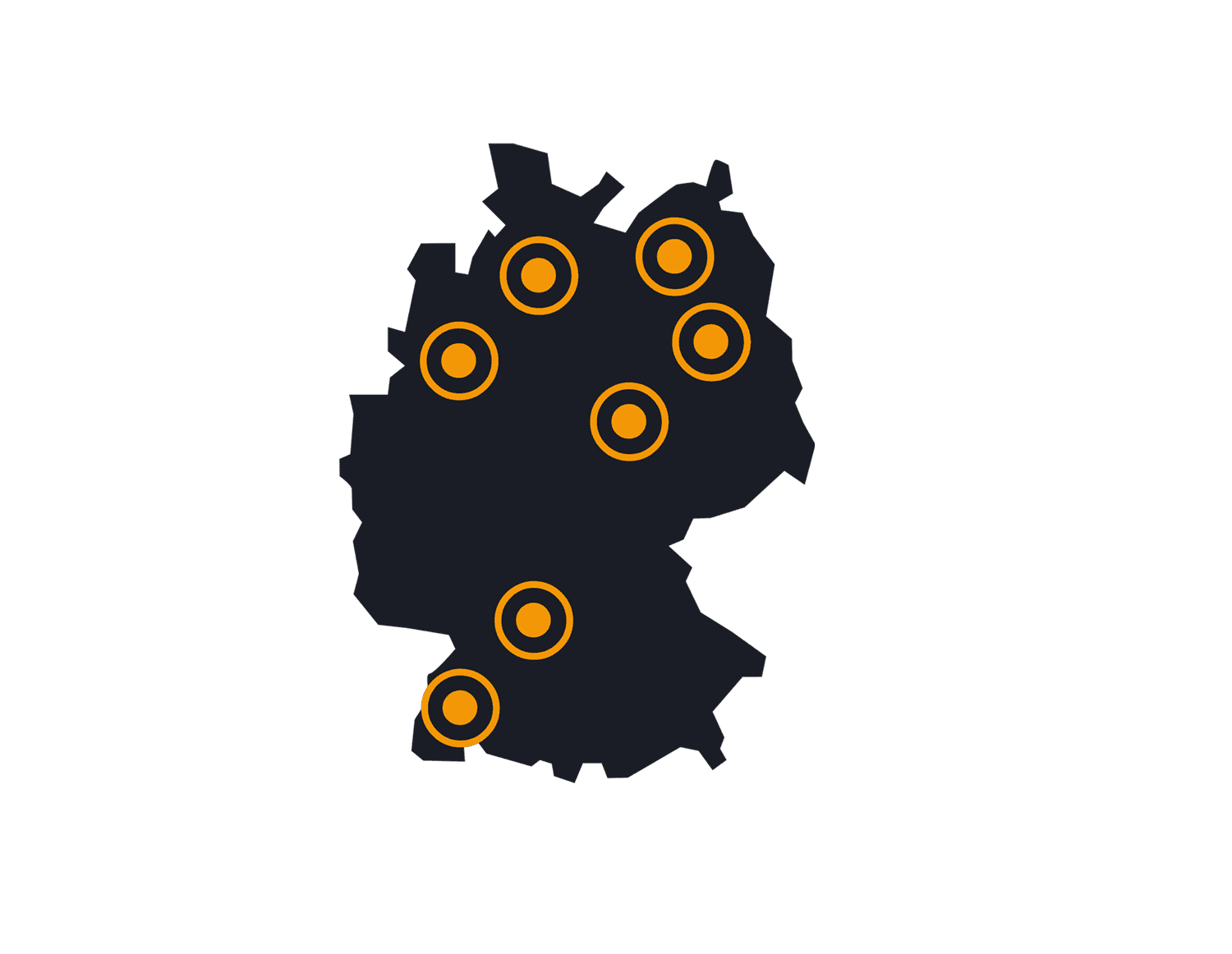 Try this surf ski near you:
Just contact the location of your choice and make an appointment.
Test your chosen surf ski when it arrives.
The surf ski will either be shipped to you and your desired address when ordered or you can pick it up at the test station. Please let us know which station you tested at when you order.