This product has no reviews yet.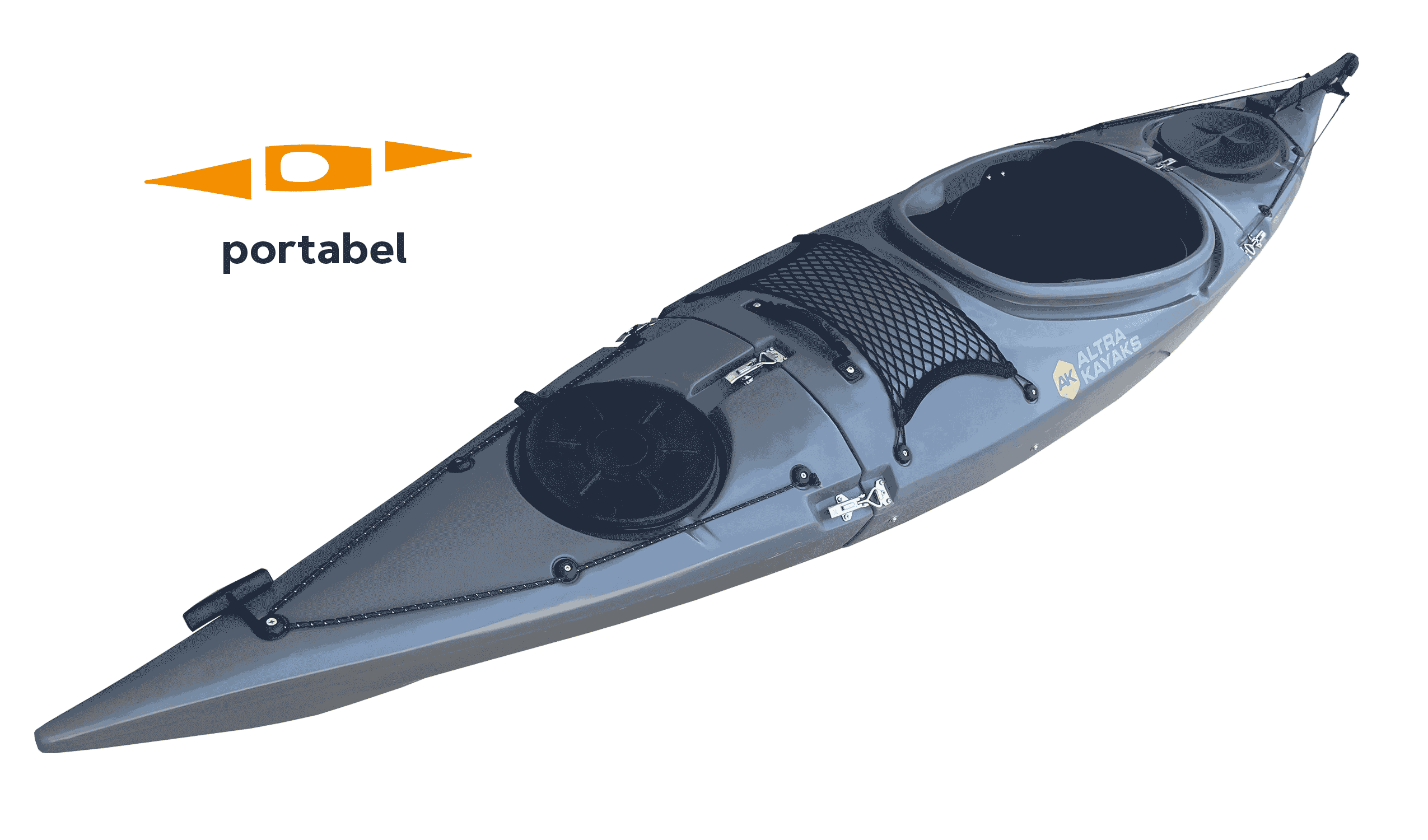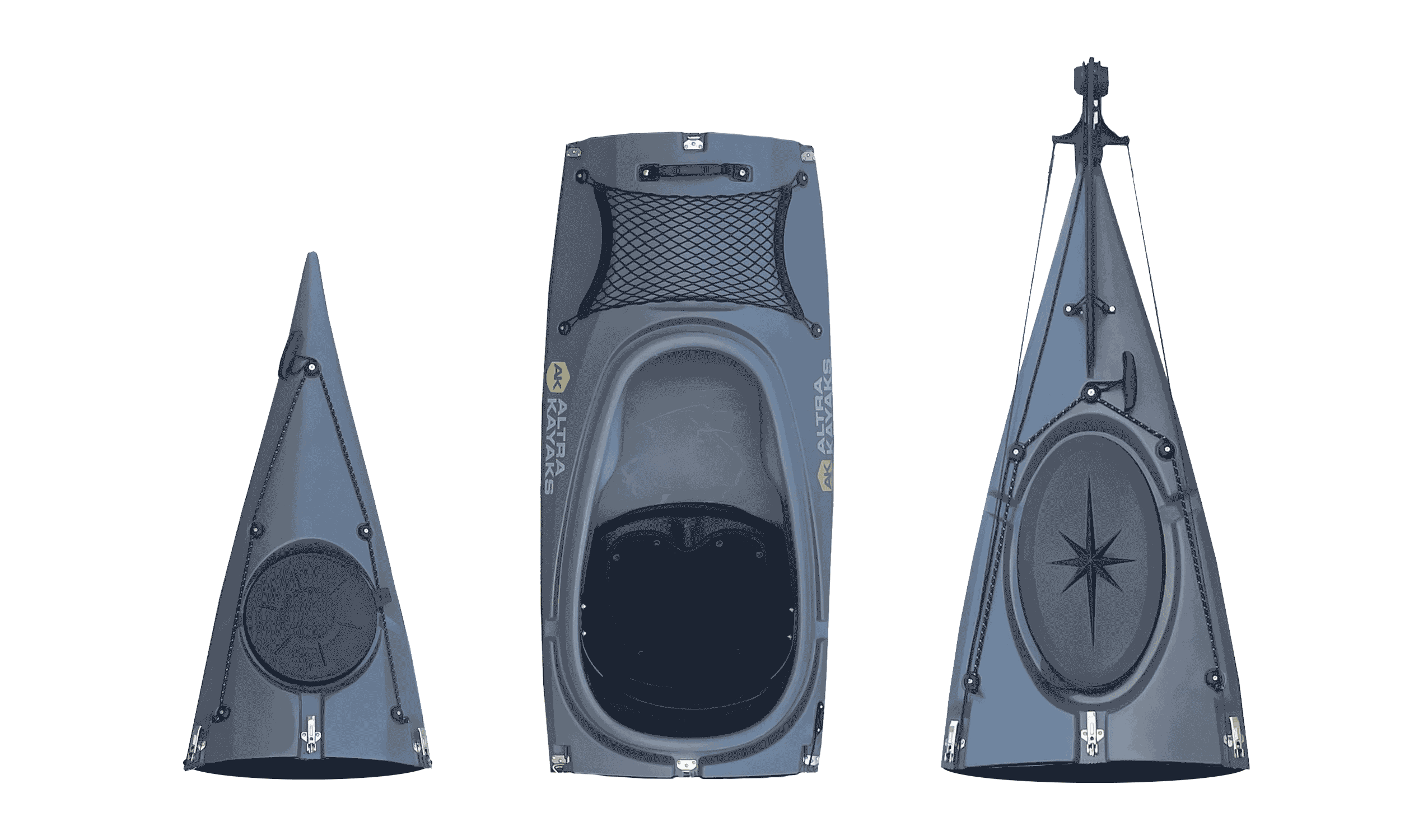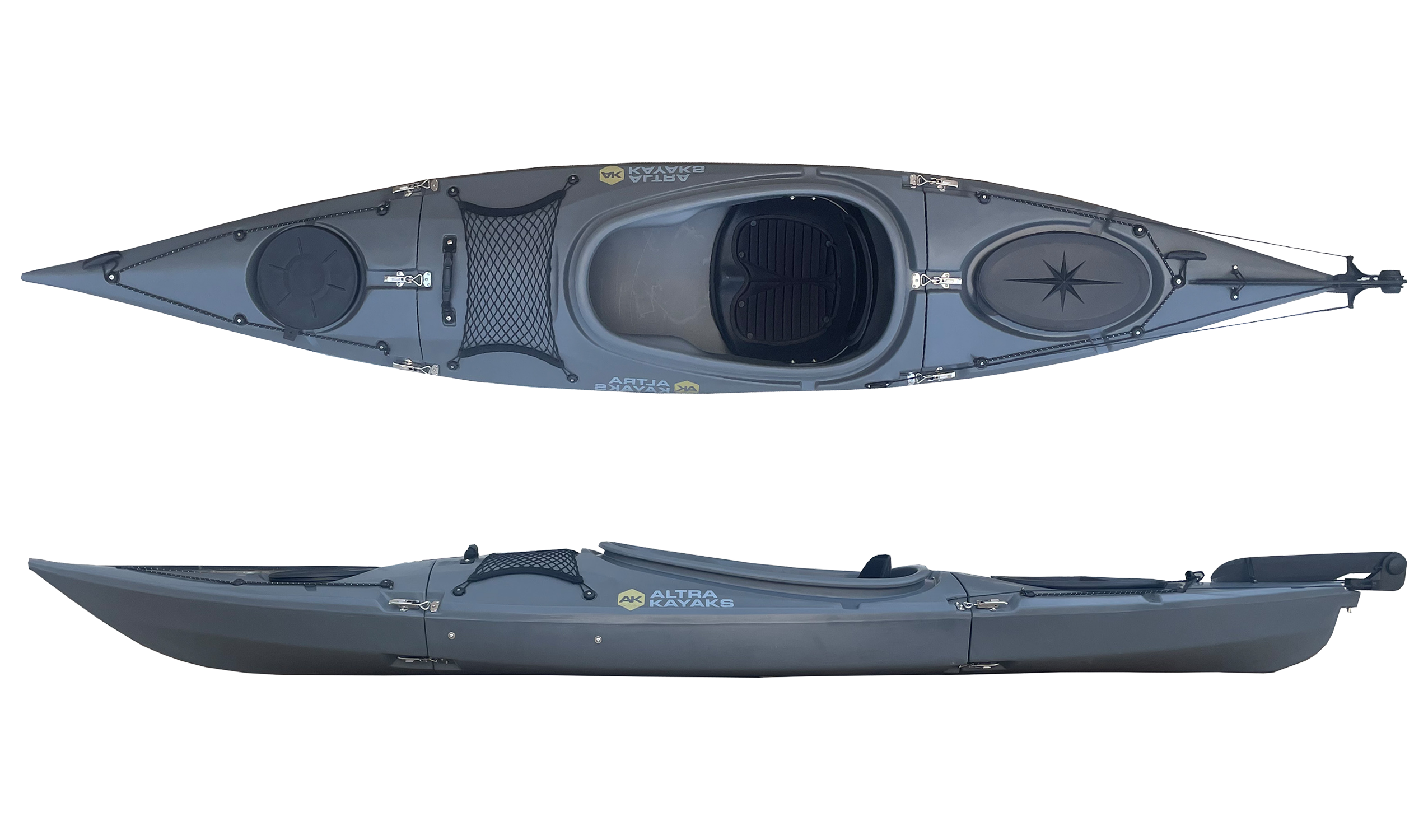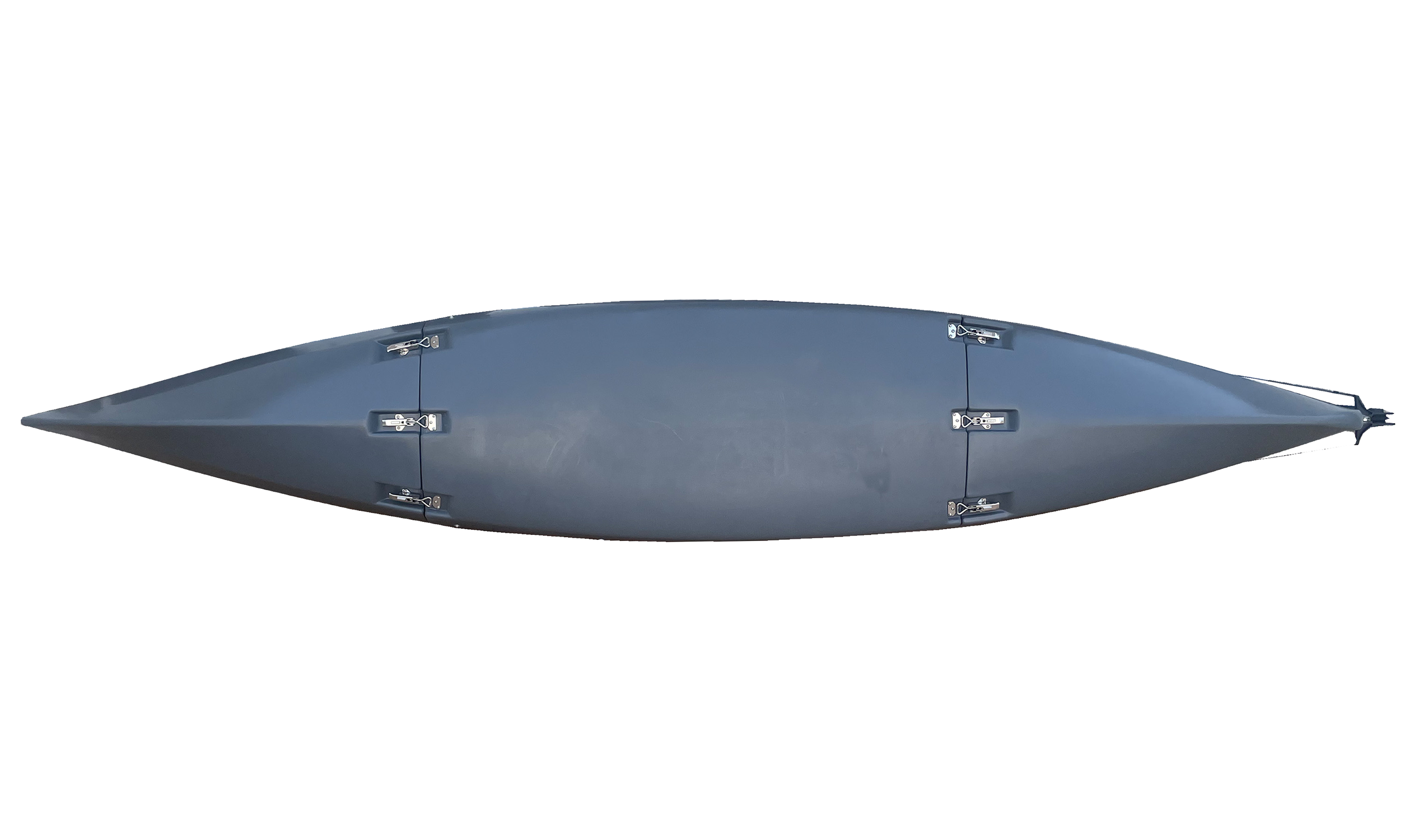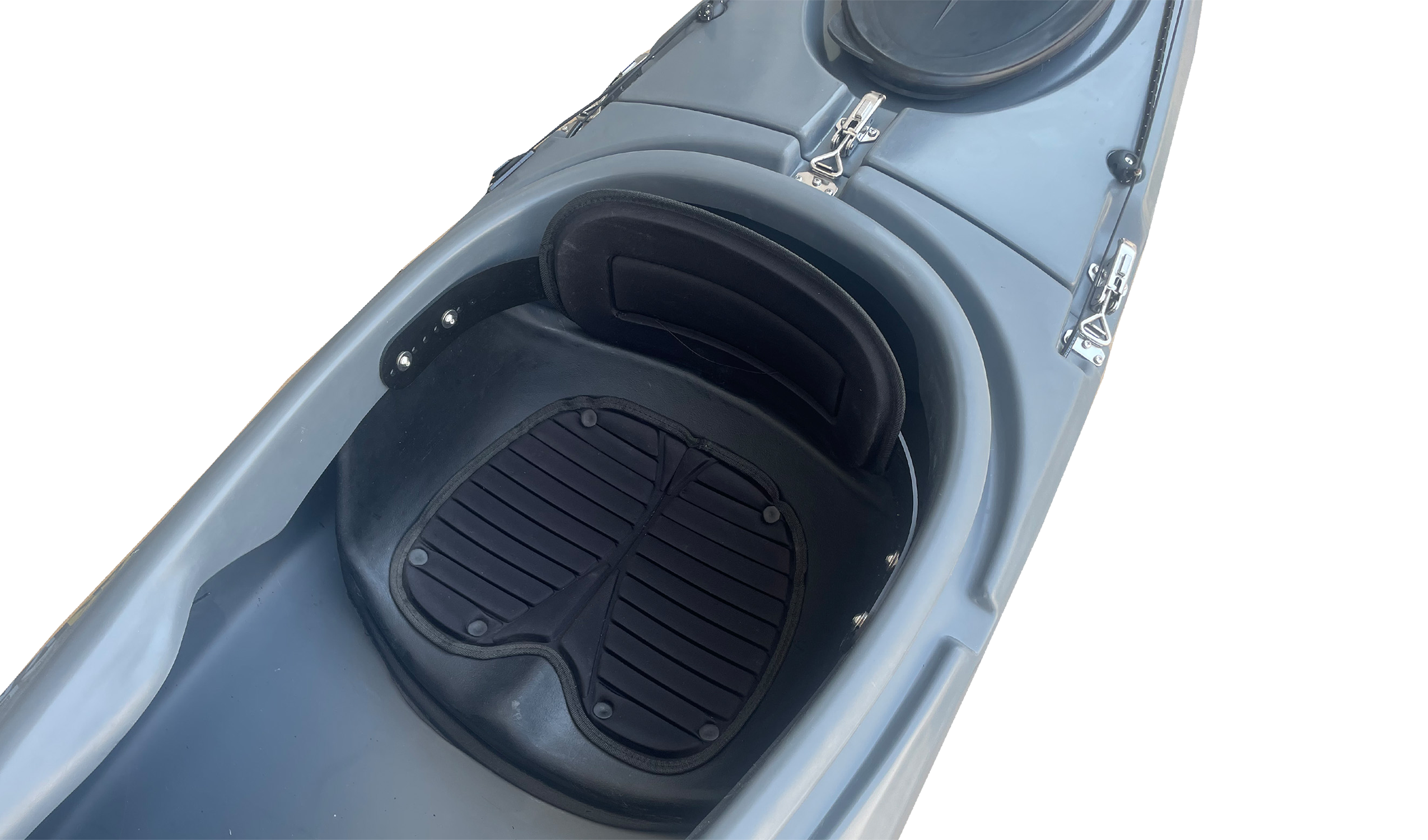 Mode 3.5
(divisible)
titanium
VAT included. Innerhalb Deutschlands versandkostenfrei.
Eventuelle Versandkosten in andere Länder werden an der Kasse berechnet.
---
This divisible kayak allows for easy transport and compact storage. It thus makes paddling in a fixed kayak accessible to anyone who cannot store or transport a one-piece boat of the appropriate length.
Length: 3.5 m
Width: 64 cm
Height: 35 cm
Weight: 26 kg
Load: 140 kg
Material: LLDPE
Equipment: with tail rudder

Dimensions of the individual parts:
Rear: 114 cm x 56 cm - 6 kg
Middle part: 136 cm x 64 cm - 13.5 kg
Bow: 111cm x 53cm - 6kg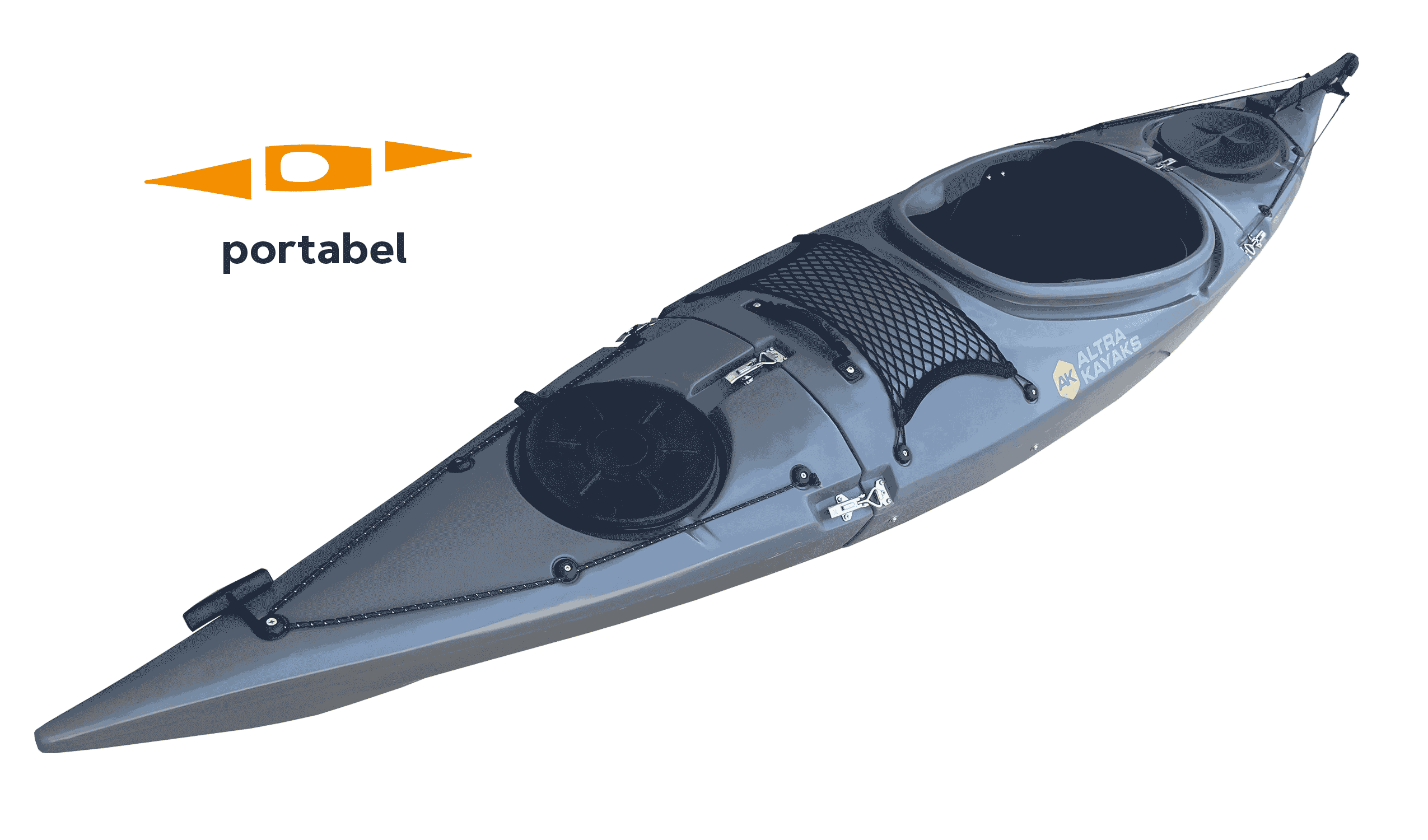 The advantages of the divisible Modulus kayak
Compared to an inflatable boat or a folding kayak, the Altra Modulus, a divisible fixed kayak, has unbeatable advantages: It is quickly loaded into the car or mobile home and is uncomplicated to set up. On the water, the solid, defined hull results in an excellent paddling experience. After paddling, the annoying cleaning and drying that is necessary with folding and air kayaks is no longer necessary.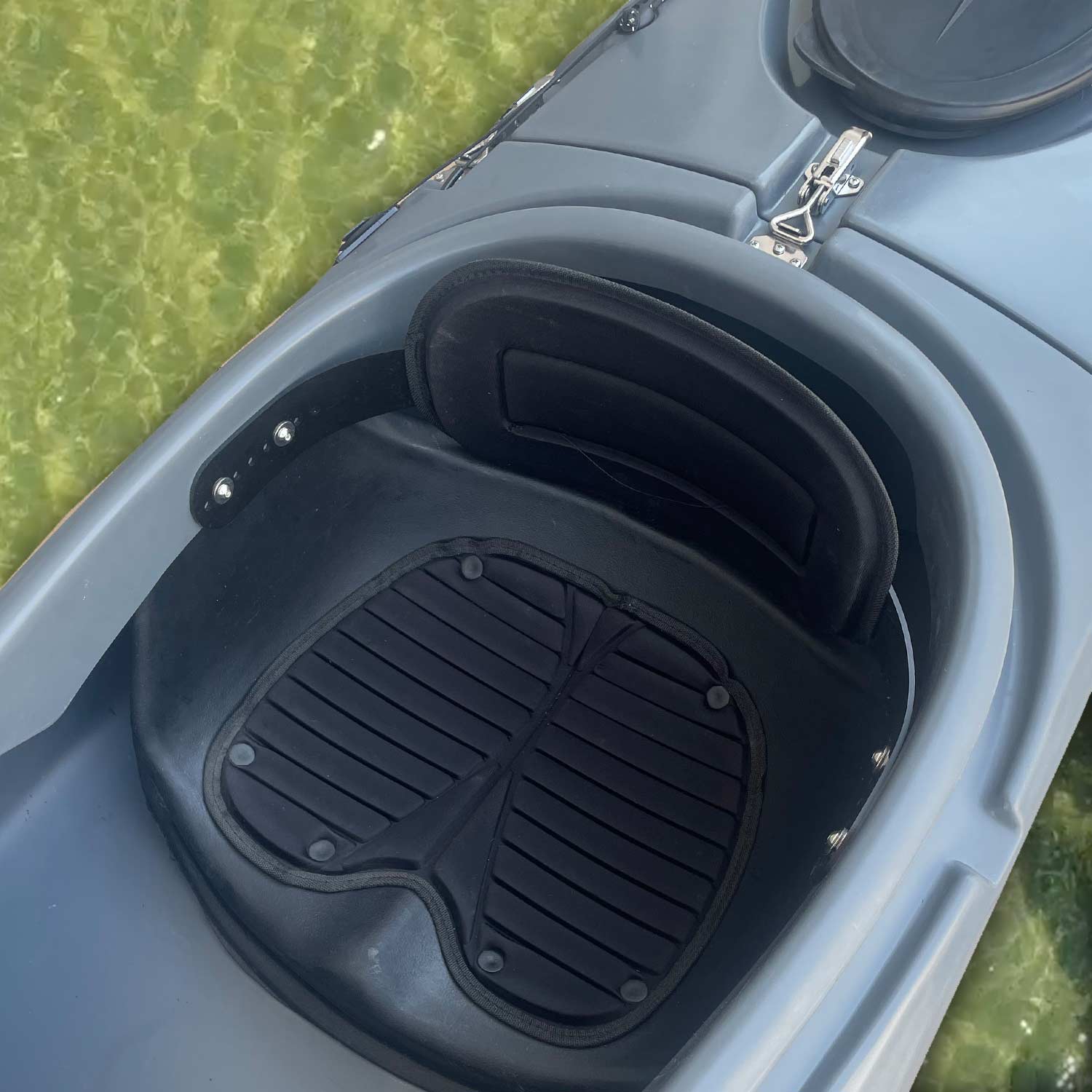 character and equipment
This divisible recreational kayak is also suitable for beginners. It offers good stability and is easily manoeuvrable. The Modulus has a comfortable seat. It can be easily controlled using the supplied tail rudder. Two luggage storage compartments mean it can also be used for additional luggage, for example on weekend trips.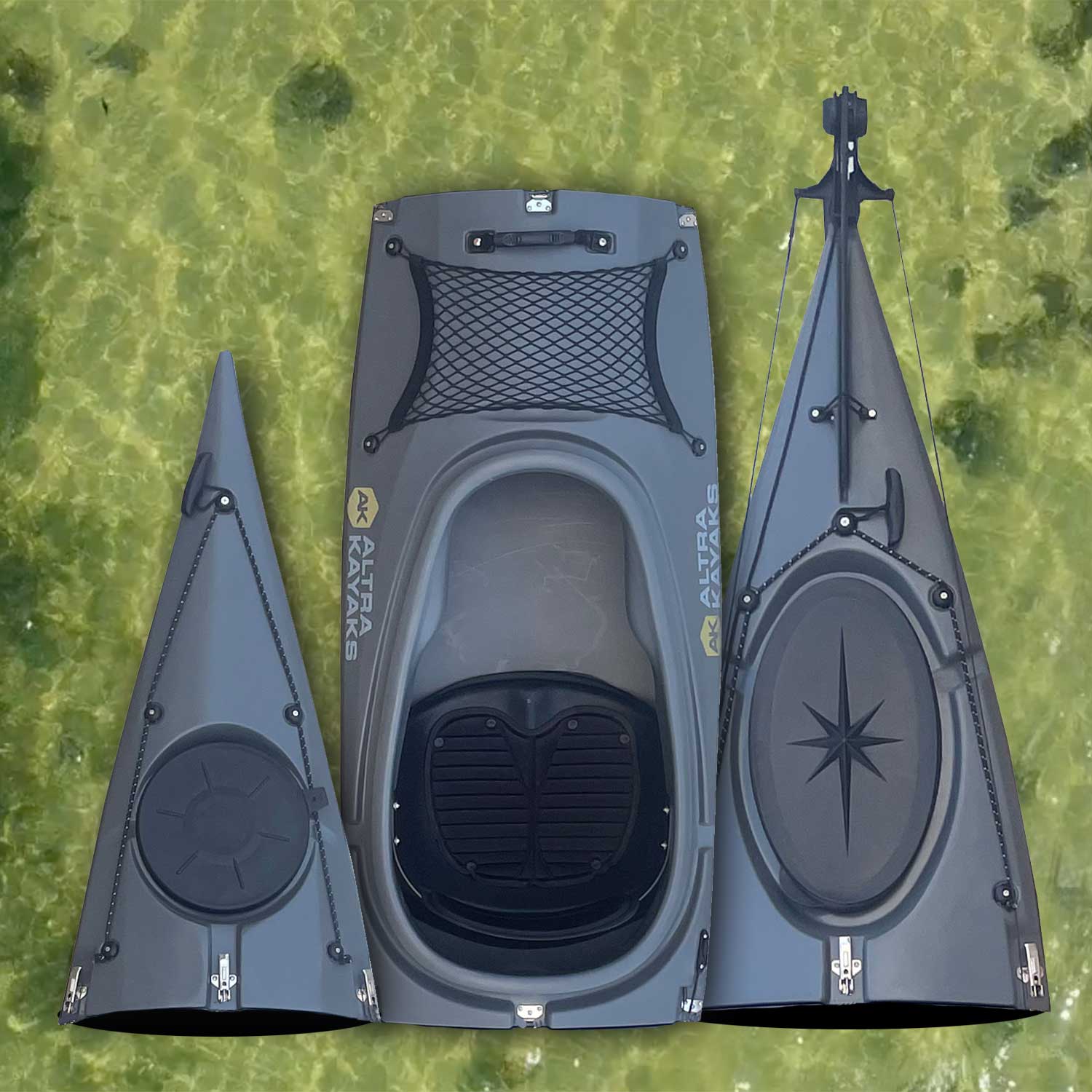 Robust Material
The kayak is made of PE. This material is extremely strong and durable. The composition of the PE material used offers the Altra Modulus high UV resistance. Compared to other plastics, the production of PE is more compatible with the environment.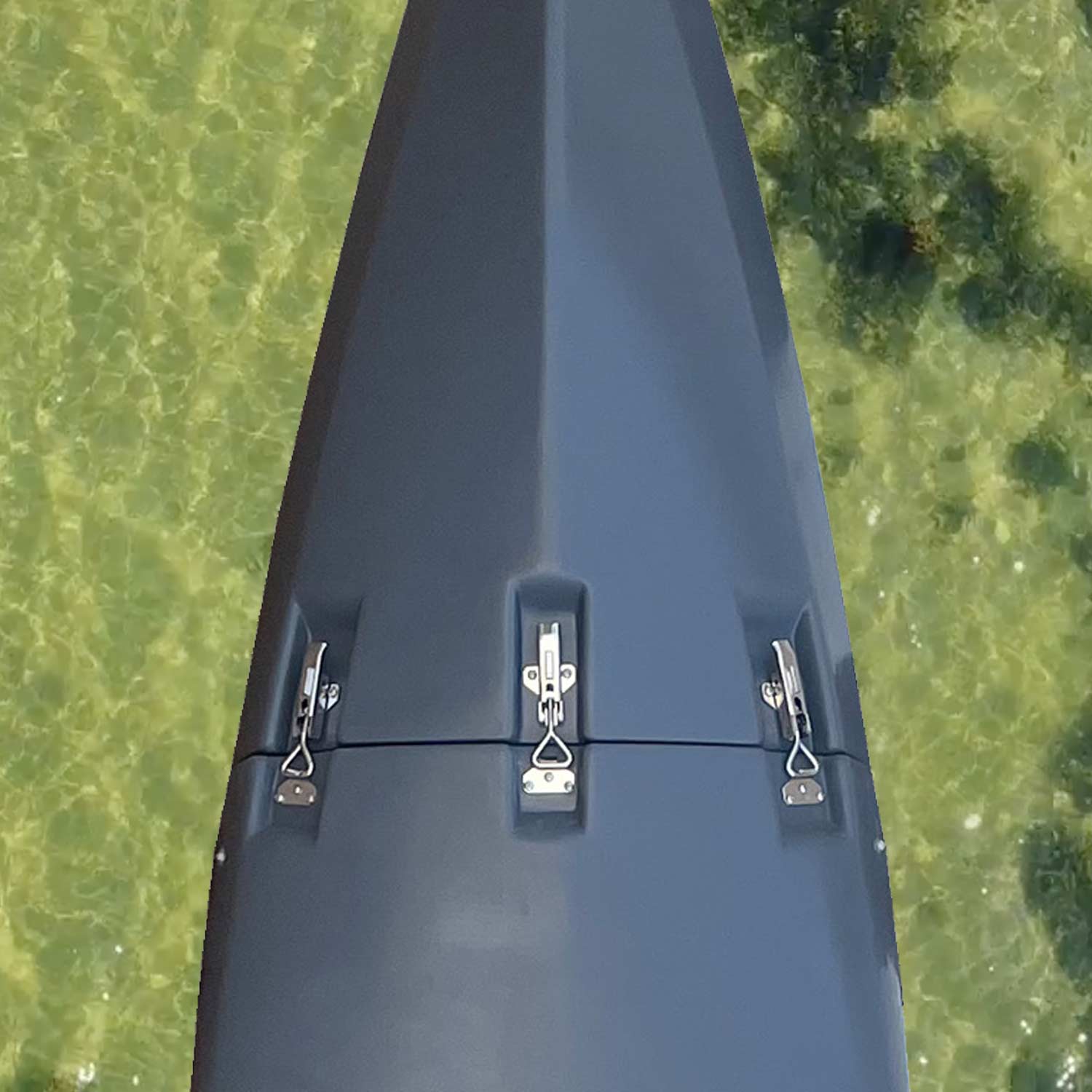 connection technology
The Modulus offers an extremely reliable, stable construction. They are contoured bulkheads and fit together like Lego bricks. Each segment has 6 adjustable stainless steel toggles. They ensure a permanently stable connection. The sealed construction makes the kayak unsinkable - an important advantage over non-shielded designs.
Divisible kayak with full function
The Altra Modulus offers all the benefits of a rigid PE kayak, in addition to the benefit of easy transport: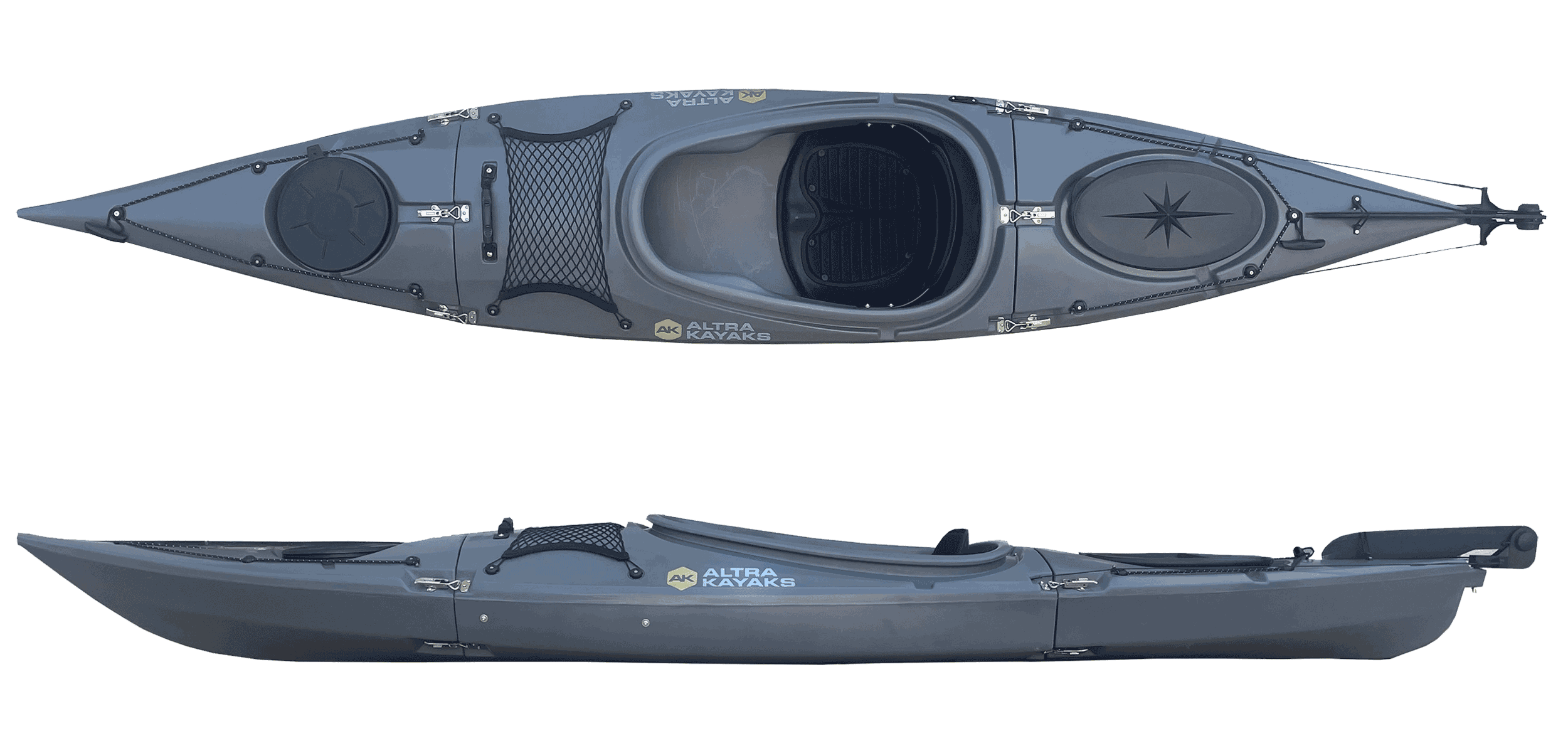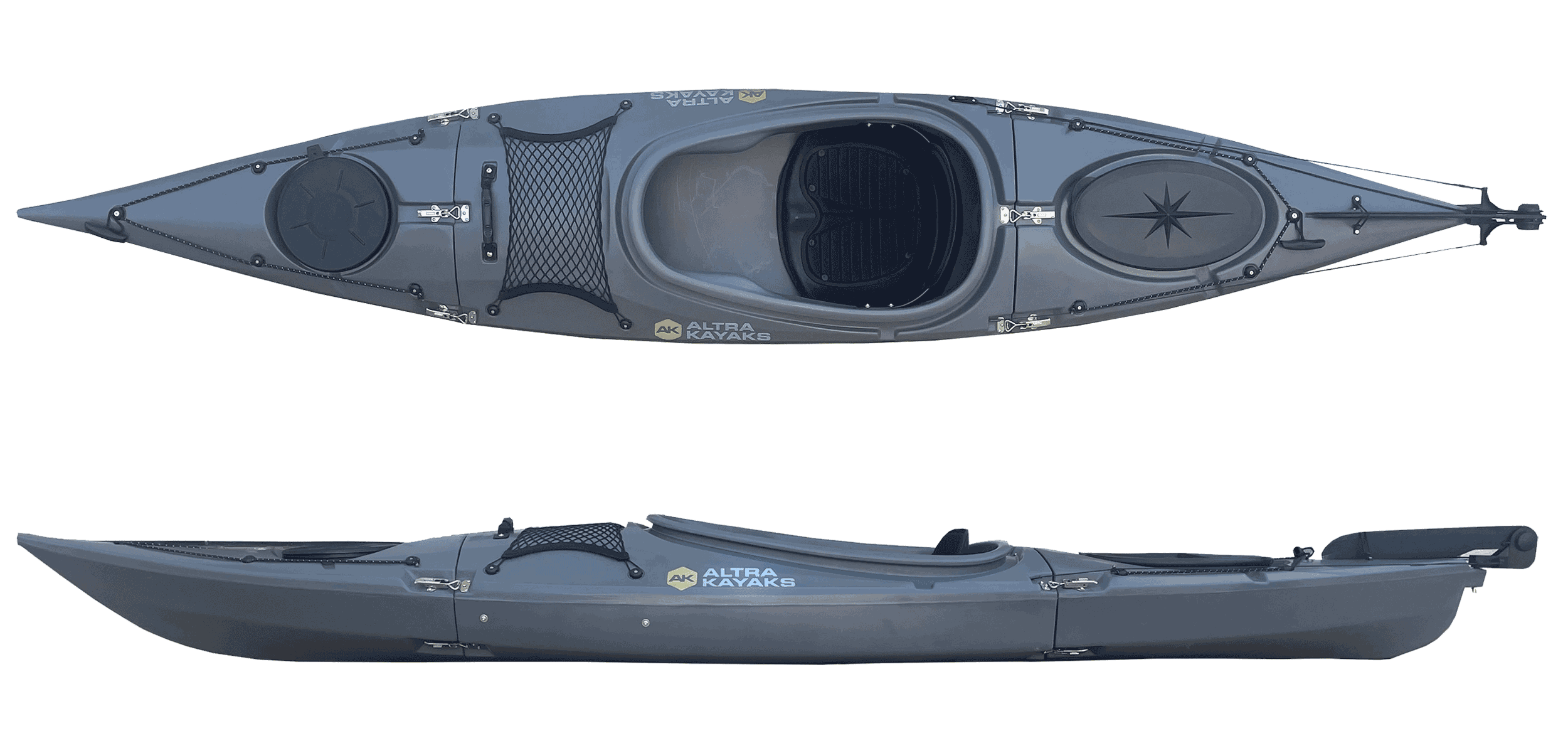 Molded keel
Specially shaped hull for good tracking and speed.
Reliable connection technology
The six stainless steel clamps are permanently corrosion-free and easily and quickly fixed.
Rear windows
The Modulus is equipped with a stern rudder, making it easy to steer even in waves and crosswinds.
Storage space in the luggage hatches
The two large hatches in the front and rear part of the modulus offer space for luggage.
luggage net
The practical net for smaller things with direct access.